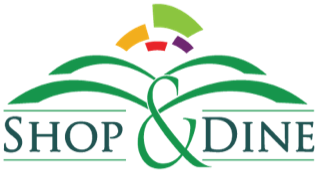 In lieu of the Bayard Taylor Home & Garden Tour this year, the Friends of Kennett Library are sponsoring a community Shop & Dine Raffle, with 31 chances to win $100 (two $50 gift certificates) to local shops and restaurants.
Every day in July, we will draw a raffle ticket to win $100 in gift certificates. So, with 31 days in July, ticket buyers will have 31 chances to win!
Raffle tickets are available for purchase beginning May 15, through the end of July at the Kennett Library, 216 E. State Street, Kennett Square. One ticket for $10; four for $30; eight for $50; and 20 for $100.
"We hoped that The Friends of Kennett Library would be able to continue the Home & Garden Tour in June, but Covid-19 made the tour an impossibility," said Friend's President Sara Leff. "About halfway through the planning we realized we couldn't assure everyone's health and safety and had to make the hard decision to cancel this year's tour."
We are raising money for the Library while also bringing recognition and support to local shops and restaurants. The beauty of this raffle is that the gift certificates are being purchased with funds donated by our generous sponsors, bringing actual dollars back into the community.
"It didn't seem right to ask already hard-hit local restaurants and shops to donate gift cards, which is the usual practice for fundraisers, " explained Carol Yetter, a Friends board member. "It's a true win-win, and a fun way to support the Library and our area businesses."
Purchase of the gift certificatess was underwritten by the Friends' generous sponsors. For a complete list of sponsors and participating businesses visit: www.kennettlibrary.org/raffle
All proceeds from the Friends Shop & Dine Raffle support Adult Literacy and Children's programs at the Library.
The Adult Literacy Program offers English as a Second Language (ESL), General Equivalency Diploma (GED) and preapration for American Citizenship classes as well as one on one tutoring. Since May, all classes are offered online. Children's programs including English and Spanish story Mmes are also online. For a complete listing of programs please visit the Library website.
The Friends of Kennett Library, a membership organziation, was started last year. Its mission is to actively support the Library through advocacy, volunteer services and fundraising. Membership forms are available at the Library or on the website. Annual memberships are $20 and support the Library and its programs. We'd love to have you join us.
Please call the Library at (610) 444-2702 with any questions about the Shop & Dine Raffle or the Friends group.