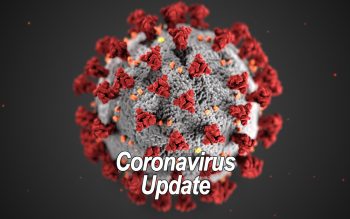 WEST CHESTER — Chester County residents can now get their COVID-19 vaccine in two, new unique ways: via a drive-thru clinic or — at the mall, as the county makes a push to get more people inoculated.
There seems to be a clear indication that the vaccine is having a local impact: 60% of county residents have had at least one shot to date and new infections and hospitalizations are beginning to drop off recent highs.
The Chester County Health Department announced Monday the two additions to the numerous vaccination clinics around the county, both of which go live this week. Both will feature the single-shot Johnson & Johnson vaccine and appointments are required.
The new sites are:
The Exton Square Mall, in the former Sears store
Opening on Tuesday, April 27
Vaccine Clinic Hours: Tuesday – Friday 12PM-8PM  and  Saturday & Sunday 9AM-5PM
Longwood Gardens, a drive-through site at the overflow parking area
Opening on Thursday, April 29
Vaccine Clinic Hours:Tuesday – Friday 11AM-7PM and  Saturday & Sunday 9AM-5PM
Appointments for the single-dose Johnson & Johnson vaccine can be scheduled for both of these locations now. To schedule, go to https://chesterpaprod.service-now.com/vam.
Combined, these sites will have the capacity to administer 2,000 doses of the COVID-19 vaccine per day, county health officials said.
As of Friday, April 23rd, 60% of everyone in Chester County who is eligible to receive the COVID-19 vaccine has been partially or fully vaccinated.
According to a Health Department statement issued Monday, "We know that Chester County residents care about their health and the health of those around them.  It is why we have been ranked as one of the healthiest counties in the state – and even the nation – for many years.
"The weapons that we have to fight COVID-19 are strongest when used together, and vaccination, by far is the most essential of all the weapons.  Our federal and state experts have reviewed and determined that the Johnson & Johnson vaccine is safe to use, and we ask everyone who is eligible, to be vaccinated as soon as possible, using any of the three vaccines available."
For those with questions, Chester County's COVID-19 call center hours are Monday – Friday, 8:00 AM – 4:30 PM and Saturday, 9:00 AM – noon.
The call center can answer COVID-19 questions and can register individuals who do not have access to the internet, or would prefer to speak to a live person.
County residents can also use the call center if you are having issues booking a vaccine appointment online.
In addition to the two new clinics opening this week, the Chester County Health Department is holding vaccine clinics at:
Government Services Center (West Chester)
West Chester University's Sturzebecker Health Sciences Center
Jennersville YMCA
Kimberton Fire Company
Brandywine YMCA in Coatesville
Three clinics for seniors at the Phoenixville Senior Center, the Brandywine Valley Active Aging Center (formerly Coatesville Senior Center) and the Oxford Area Senior Center.
For information on all things COVID-19, go to chesco.org/coronavirus.
For information on COVID-19 Vaccine, go to chesco.org/covidvaccine.