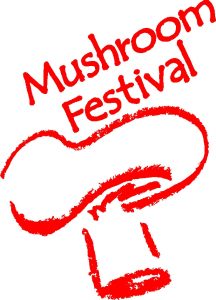 KENNETT SQUARE — After a one-year absence due to COVID-19, one of the county's most beloved and best attended events will return in 2021: The Kennett Square Mushroom Festival.
The 36th Annual Mushroom Festival will be held Saturday, Sept. 11 and Sunday, Sept. 12, 2021, according to an announcement by the Kennett Square Mushroom Festival Committee this week. The Committee also unveiled the theme of the Festival — Rooted in the Community — as a way to celebrate the Kennett Square mushroom industry and surrounding community.
"We are excited for the opportunity to host an outdoor event celebrating the Mushroom Capital of the World," said Gina Puoci, 2021 Mushroom Festival President.  She added that the Festival has become a destination event, in large part due to the work of long-time coordinator Kathy Lafferty. "It's not an understatement to say that without the dedication and commitment from Kathy for many, many years, there would be no Mushroom Festival," Puoci said.
Due in large part to Lafferty, the Festival has grown from a one-day, one-block local celebration to a nationally recognized event that attracts upwards of 100,000 visitors to Kennett Square. Lafferty was instrumental in developing the Mushroom Festival Grant Program which provides community non-profits financial support from monies raised for the Festival. To date, the Mushroom Festival has awarded well over $1.1 million to local non-profits and supported research on the health benefits of mushrooms.
"At its core, the Mushroom Festival is an opportunity for the Kennett Square mushroom farms to give back to the community in which they work and live," explained Gale Ferranto, Buona Foods who recently joined the Festival Committee as Mushroom Festival Coordinator. "This year, perhaps more than in years past, we want to highlight all the wonderful businesses and groups that support the Kennett Square community, including the mushroom farms which employ so many, as well as the businesses and restaurants that support our town. Like our theme suggests, this year the Mushroom Festival is truly Rooted in the Community," Ferranto added.
Due to continued restrictions of COVID, this year's Festival will look a little different than in previous years. The Festival was cancelled last year because of the pandemic.
To help ensure a safe event for attendees and comply with current large gathering requirements and restrictions, the Festival will take place in the Genesis parking lot on 600 Broad Street — near Kennett High School — and will include craft and food vendors along with the famous mushroom growing tent and other attractions, to be confirmed soon.
"We are thankful for the Kennett Square Borough Council's support and continue to work with local groups and businesses to develop a fun, entertaining, and enjoyable event this Fall," Puoci said.
Details are forthcoming, including sponsorship, craft and food vendor information, as well as event details.
2021 Mushroom Festival—Rooted in the Community
When: September 11, 2021
9am-7pm
September 12, 2021
10am-5pm
Where: Genesis Parking Lot
600 Broad Street
Kennett Square, PA