By Denny Dyroff, Entertainment Editor, The Times
There are several "last chance" attractions in the area this weekend. It's a "time is running out"/"final chance to see"/"snooze you lose" situation.
"Winter Wonder" is running through March 21 at Longwood Gardens (Route 1, Kennett Square, 610-388-1000,www.longwoodgardens.org). The celebration of the beauty of winter is all about outdoor spacious, indoor oasis, and the power of story.
Additionally, March 21 is the final day for the "Voices in the Landscape" exhibition.
Outside, visitors can find a sense of peace and tranquility as they walk past textural grasses, seed heads and the dramatic silhouettes of trees that stretch up into the sky.
Inside, they can bask in a world of warmth that features an overhead garden of hanging baskets adorned with such vibrant beauties as jasmine, cape-primrose, and lipstick-plant.
Visitors will be able to enjoy a paradise of flowers and foliage, bursting with color — all in a beautiful indoor winter wonderland with a tropical twist.
"Winter Wonder" exists on two levels.
Both outdoors and in, they can embark on a poignant journey with "Voices in the Landscape," a series of 10 stops throughout the Gardens which can also be accessed virtually from home. In this sensory experience, participants will follow along as storyteller Charlotte Blake Alston honors and celebrates the strength, resilience, and contributions of the African American community through the lens of horticulture and the power of story.
Those taking the tour can hear an ancient Zulu creation myth paired with the oldest plant on Earth in the Conservatory; make their way to the Lookout Loft Treehouse and learn the story of the significance and symbolism of woods and meadows; and call out the name of an ancestor in remembrance at the Large Lake while a traditional spiritual soothes your soul.
"Voices in the Landscape" is an Accessible Experience.
The exhibition features a total of 10 audio experiences associated with specific locations throughout the Gardens, including seven outdoor stops and three stops in the Conservatory. The entire route is accessible without stairs and the length of the route, including the stops in the Conservatory, is about 1.5 miles.
"Voices in the Landscape" signage is at each stop. Each audio recording ranges between three and eight minutes in length. The estimated time to experience the entire Voices in the Landscape exhibit is approximately one-and-one-half hours.
As always, admission by "Timed Ticket" — tickets issued for specific dates and times. Timed ticketing limits the number of people in the Gardens at any given time and allows guests to enjoy minimal lines and a better viewing experience.
You may enter the Gardens up to 30 minutes prior and 30 minutes after your designated time. Make every effort to arrive at your designated reservation time. Earlier or later arrivals may not be accommodated.
Admission to Longwood Gardens is $25 for adults, $22 for seniors (ages 62 and older) and college students, $18 for active military and veterans and $13 for youth (ages 5-18).
This weekend is also your last chance to join in "Elmo's Furry Fun Fest" at Sesame Place (100 Sesame Road, Langhorne,www.sesameplace.com).
"Elmo's Furry Fun Fest," a festive, family-friendly celebration with everyone's favorite Sesame Street friends live and in-person at the amusement park in Langhorne, is running through March 21.
Everyone's favorite Neighborhood Birthday Party Parade will have everyone dancing and singing along with Elmo, Cookie Monster, Abby Cadabby, Count von Count, Bert, Ernie, Zoe, Rosita and Big Bird.
The event schedule features "Big Bird's Pajama Party" on March 20 and 21.
Additionally, this is your last chance to participate in the Chinatown Scavenger Hunt (Franklin Square, Sixth and Race streets, Philadelphia, www.facebook.com/phillychinatown) which has its final day on March 20.
Those taking part in the Chinatown Scavenger Hunt have the opportunity to win some attractive prizes.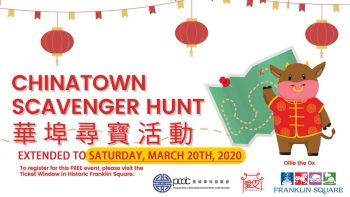 Participants will be able to take in all that Chinatown has to offer in this free, open-air activity for all ages. By scanning QR codes and solving hints to Chinatown landmarks and destinations, this event will guide you through the history and vibrancy of Chinatown as not only a foodie destination, but also as one of culture and community.
Points can be redeemed at Franklin Square for rewards such as tickets to Franklin Square's carousel and "Ai Love Chinatown" T-Shirts and Tote Bags.
This Saturday is a special day at the Academy of Natural Sciences of Drexel University (1900 Benjamin Franklin Parkway, Philadelphia, www.ansp.org). It is one of the museum's special "Naturally Awesome Days."
The museum's event shows visitors why science is "Naturally Awesome."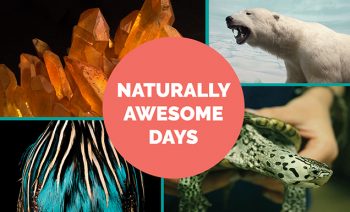 Visitors will be able to enjoy a themed family-led activity and get a take-home craft kit to show off all the awesome science that the museum has to offer.
Participants can pick up your activity mini-guide when they enter and then explore the museum at their own pace. They will also be able to grab craft supplies to continue the fun at home.
The theme for March 20 is "Wild Waters."
Participants will explore the wild world of water and learn how water affects the animals in the museum. They can also take home a craft kit to make their own water art at a later date.
Other scheduled "Naturally Awesome Days" are "Earth Day Celebration" from April 23-25, "Fine Feathered Friends" on May 15 and "Shells and Shores" on June 5.
This program is free with admission. Advance timed tickets are recommended to reserve your spot.
Visitors to the museum can also check out the Academy's latest exhibit, "Permian Monsters: Life Before the Dinosaurs," which shows the species that predated dinosaurs. 
Visitors to the museum can step back in time 290 million years to when bizarre-looking creatures dominated life on land and sea, and dinosaurs had not yet evolved. They can also learn about the most devastating mass extinction the world has ever seen when "Permian Monsters: Life Before the Dinosaurs" takes up a year-long residence at the Academy. 
The exhibit blends vivid artwork, amazing fossils and full-size scientifically accurate models of moving beasts to recreate this relatively unknown period that ended with the most devastating extinction of life. Visitors will explore odd-looking sharks, strange reptilelike precursors of mammals, a vicious giant saber-toothed gorgonopsid, and other extinct creatures that ruled the world millions of years before the dinosaurs.
"Permian Monsters: Life Before the Dinosaurs" will be on view through January 17, 2022.  "Wildlife Photographer of the Year," which is located in the museum's new natural-light-filled gallery, will be on view through February 15.
Admission is $22 for adults, $19 for seniors and $18 for children (ages 2-12).
The Japan America Society of Greater Philadelphia welcomes Philadelphians to recover and renew by visiting Shofuso Japanese Cultural Center (Horticultural and Lansdowne drives, Philadelphia, japanphilly.org) this spring.
Shofuso Japanese Cultural Center is a traditional Japanese house and garden located in West Fairmount Park.
A hidden gem in Philly's sprawling Fairmount Park, Shofuso is ready to receive visitors safely, all while enjoying the beauty of the blooms to come. The house and garden will open for the 2021 season on March 20, in time for Cherry Blossom season. The site will be open for visitation Wednesday through Sunday, 11 a.m.-5 p.m. through December 12.
A new attraction this year is the just-completed Pebble Beach alongside the central pond. Based on newly discovered 1957 drawings made by Shofuso's original garden designer Tansai Sano, Shofuso brought to life a traditional Su-hama Pebble Beach on the garden's boat-landing shoreline.
This archetypal Japanese Garden motif invokes the spirit of the pebble strewn shorelines of Kyoto's Kamo River and the rocky coasts of Japan by incorporating elegantly designed stretches of pebbled beach along a garden pond's lowest contours.
Adult admission is $12; senior citizens, students with ID and children ages 5-17 admission is $8; ACCESS card holders' admission is $2; and JASGP members, active-duty military with ID and children under 5 are admitted free.
The Independence Seaport Museum (211 S. Columbus Boulevard Philadelphia, 215-413-8655, www.phillyseaport.org) re-opens on March 20 — operating on Saturdays and Sundays only.
A prime attraction at the museum is "River Alive!" — an award-winning exhibition that brings the wildlife, science, and wonder of the Delaware River to life.
Visitors can dive into all things water as they discover the wonders and challenges of our regional waterways. They can learn how the river connects the wilderness to the city and also see a catfish up close in the museum's Fisharium.
Another popular activity is climbing aboard the oldest steel floating warship in the world – the Cruiser Olympia.
Launched in 1892, Olympia is one of only two ships left from World War I (the other being Battleship Texas).
Cruiser Olympia rose to fame as Commodore (later Admiral) George Dewey's flagship during the Battle of Manila Bay on May 1, 1898. This battle not only marked the beginning of the Spanish-American War, but also positioned America's Navy as a world power.
Fittingly, her final act of service was the transportation of the American Unknown Soldier of World War I from France to the United States in 1921.
The soldier now lies entombed at Arlington National Cemetery. As Olympia was the most famous vessel of the time period, the selection served as a way to commemorate both the ship's and soldier's service.
Admission prices are $18 for Adults (18-64), $14 for Seniors (65+), Military (active/retired) and Children (3-17) & College Students and free for Children (2 and under). 
The Betsy Ross House (239 Arch Street, Philadelphia, http://historicphiladelphia.org/betsy-ross-house/what-to-see/) is set to celebrate Women's History Month with special events throughout the month of March.
The iconic site is the only place in Philadelphia dedicated solely to telling the stories of Colonial women and their contributions to our nation and embraces the month as a way to highlight even more women throughout history and to share some of the lesser-known details of Betsy Ross' story.
"Storytelling Sundays" will be held on March 21 and 28. The last two weekends in March take visitors into the trenches of the fight for women's suffrage.
On March 21 from 10 a.m.-4 p.m., visitors will be able to meet Alice Paul American Quaker, suffragist, feminist, and women's rights activist and one of the leaders of the campaign for the 19th Amendment.
On March 28, visitors will have the opportunity to meet Frances Harper, an abolitionist, suffragist, poet, teacher and public speaker, who was one of the first African American women to be published in the United States.
Storytelling is included with admission to the Betsy Ross House.
Another special event will be the program, "Tipsy History: The Little Rebel," which will be held March 25-27 at 5, 6, and 7 p.m.
During "Tipsy History: The Little Rebel Thursday," visitors will hear from Betsy, herself, how she earned her "Little Rebel" nickname.
Then, they will head into the House for a special women's history-themed tour. The final segment will be a walk around the corner to Art in the Age to enjoy a delicious, handcrafted cocktail and raise a glass to the ladies, past and present.
Tours, which run about 90 minutes, will be timed and tickets limited to allow for proper social distancing.  Masks are required. Tickets are $25 per person and must be purchased in advance.
Black Walnut Winery (3000 Lincoln Highway, Sadsburyville, 610-857-5566, www.blackwalnutwinery.com) has a special event slated for this weekend – an event that works on several levels.
On March 21, the winery will present "Painting Under the Influence."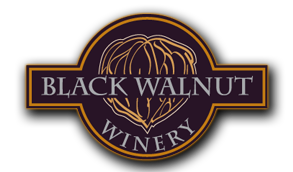 During the event, which runs from 1-3 p.m., local artist Nancy McMonagle will have participants painting their own wine glasses to take home and enjoy. It will be a monthly event with a different theme each month.
The cost of the class, which is for participants 21 and over only, is $30 per person to paint two glasses. The price includes all class materials. Wine and food purchases are additional.
Interested patrons can reserve space by calling McMonagle at 215-872-5043.
If you want to get out of the house and do something good for your diet at the same time, plan a visit to the Kennett Square Farmers Market (401 Birch Street, Kennett Square, www.ksqfarmersmarket.com).
The Kennett Square Farmers Market has been serving the community since 2000. As a gathering point for the community, local farmers and food artisans bring their very own locally grown and freshly made items to the market each week. Consumers can connect directly with small growers and producers.
The market will be open from 3-5 p.m. on March 19 as well as every Friday through April 30.
This week, Flying Plow has delicious tender spinach, lettuce mix, collards, curly kale, rainbow chard, and other local products available.
Sundry Mornings created natural, zero-waste egg dying kits – a perfect purchase for upcoming easter egg hunts. The kits will be available this Friday and April 2 (if supplies last).
Guest vendor Cocky Gourmet Confections returns this Friday with a wide variety of brittle & toffee.
Over the next week, Elmwood Park Zoo (1661 Harding Boulevard, Norristown, www.elmwoodparkzoo.org) is hosting a variety of special events – including several sessions of its annual Easter Brunch and Dog Days.
Easter Brunch sessions will be held on March 20 and 21 at 10 and 11:15 a.m. and 12:30 p.m. each day.
Altogether, the Zoo will be hosting eight dates of special brunches with appearances by the Easter Bunny. Guests can enjoy a delicious breakfast, make Easter crafts, participate in an Easter egg scavenger hunt and meet one of the Zoo's education animals.
Other activities include getting a photo taken with the Easter Bunny and then enjoy exploring the Zoo.
The menu includes: Carved Roast Beef, Stuffed Pork Loin, Sausage, Turkey Sausage, Red Bliss Potatoes, Fried Chicken & Waffle Bar, Pasta Primavera, Mac & Cheese Shells, Omelette Bar, Scrambled Eggs, Quiche, Danish Pastries, Cinnamon Buns, and a Dessert Cart.
Beverage choices are Orange Juice, Milk and Coffee while the "Brunch Bar" features Irish Coffee, Mimosa, Screwdriver, Bloody Mary and Champagne & Cranberry Juice
Ticket pricing is: Table of 2: $79.95; Table of 4: $129.95; Table of 6: $189.95; Baby (ages 0 – 2): $10.95; Additional Guests: $34.95. Ticket includes admission to the Zoo, brunch, an Easter egg scavenger hunt and a photo opportunity with the Easter Bunny. 
Other dates for Easter Brunches are March 27 and 28 and April 3 and 4. 
On March 24 and 26, the Zoo will host "Dog Days." 
The Zoo posted this message: 
Families often consider their pets as members, and many enjoy sharing adventures with their dogs! As animal lovers, we acknowledge that a love of wildlife often goes hand-in-hand with pet ownership. We are excited to encourage a deeper appreciation for all animals by inviting owners to bring their dogs to visit the zoo on select days.
All guests visiting the zoo with a furry friend must complete an online waiver and submit required documents before visiting the zoo. You must upload a copy of your most recent veterinary visit, including proof of vaccine and heartworm test here. All items will be required for you to attend Dog Days.
Dates and times for "Dog Days" are March 24 and 26 from 1-4 p.m. and April 7, 9, 21 and 23 from 1-5 p.m.
Pricing is $10.95 per dog with each additional dog at $9.95. Regular zoo admission is required for all humans.
Linvilla Orchards (137 West Knowlton Road, Media, 610-876-7116, www.linvilla.com) will begin its "Hayrides to Bunnyland" attraction on March 20.
Bunnyland at Linvilla Orchards is one of the area's most popular early-spring attractions.
Visitors hop aboard a hayride and then it carries them through the woods to visit the Easter Bunny's house. Once there, they will be able to meet Linvilla's Easter Bunny and listen as one of the Bunny's friends tells a magical story.
Guests will receive a special treat. As an added attraction, the Easter Bunny likes to take pictures with all special guests.
"Hayrides to Bunnyland" will take place on March 20 and 21 from 10:30 a.m.-4 p.m. and from March 27-April 3 from 11 a.m.-4 p.m.
Tickets are $10 per person with toddlers (11 months and under) admitted free.
Tyler Arboretum (515 Painter Road, Media, 610-566-9134, www.tylerarboretum.org) has some fun activities scheduled for March.
"Weekday Bird Walks: Limited Edition" are scheduled for every Wednesday in March from 8-10 a.m. Participants can join Sue Lucas and Sara Boucas-Neto on morning bird walks at Tyler.
With acres of unbroken forest interior and extensive meadows, Tyler is recognized by the Pennsylvania Audubon Society as an Important Bird Area. Participants are asked to bring their own binoculars and be prepared to walk on all types of surfaces. Walks are rain or shine. Tickets are $15 and include admission to Tyler for the day. 
"Weekday Wildflower Walks, Limited Edition" are also scheduled for every Wednesday in March from 11:15 a.m.-1:15 p.m. each day.
Participants will join wildflower experts Dick Cloud and Richard Brenner and discover the multitude of wildflowers that are in flower, fruit and perhaps a stage in-between. These walks are for those who have a love of plants, their role in ecology, or for those who want to learn more.
Instructions are to wear comfortable hiking shoes, bring a camera and/or a wildflower guide and enjoy a botanical-filled walk.
Tickets are $15 and include admission to Tyler for the day. 
This month, visitors to the Delaware Art Museum (2301 Kentmere Parkway, Wilmington, Delaware, www.delart.org) will have the chance to see some of the most exciting art acquired by the Museum over the past decade. It has been, brought together in a special exhibition, "Collecting and Connecting: Recent Acquisitions, 2010-2020," which will be on view now through September 12.
The recent acquisitions span centuries, styles, cultures and mediums – acquisitions that now call the Delaware Art Museum home. Through this exhibition, visitors are invited to sample some of the 1000+ recent additions to the collection and learn how and why the museum collects.
"Collecting and Connecting" also encourages connections between works of art that might not normally share a space together. The exhibition mixes art from different times and places, encouraging fresh comparisons. This grouping of unrelated work moves from realist to abstract; 19th to 20th century; England to America in a seamless flow emphasizing unanticipated visual relationships.
According to 2020 Delaware Art Museum Appel Curatorial Fellow Caroline Giddis, "It has been a fascinating exercise to look across the museum's recent acquisitions and see how much a work from 1857 and one from 2005 can tell the same story."
Admission fees for the museum are: Adults: $14; Students (w/valid ID): $7; Youth (ages 7 – 18): $6; Children 6 and under, free.
Another attractive Delaware destination is the scenic town of Odessa.
Historic Odessa (Main Street, Odessa, Delaware, 302-378-4119, www.historicodessa.org) is a Delaware attraction known for being both a scenic and an historic site. Known in the 18th-century as Cantwell's Bridge, Odessa played a vital role in commercial life along the Delaware River as a busy grain shipping port.
Today, visitors can stroll along tree-lined streets and admire examples of 18th- and 19th-century architecture in one of the best-preserved towns in Delaware. And they can also tour a remarkable collection of antiques and Americana preserved in period room settings and quaint exhibits.
Historic Odessa is open to the public from March through December, Tuesday through Saturday from 10 a.m.-4:30 p.m. and Sunday from 1-4 p.m.  The site is also open Monday by reservation and is closed January and February, Easter, Independence Day, Thanksgiving Day, Christmas Eve and Christmas Day.
The Historic Odessa Foundation's first art exhibit of the year, "Our Delaware: Local Art Collected by HOF Staff," is running now through March 28. The assorted artworks from the personal collections of several Historic Odessa Foundation staff members were either created by a Delaware artist or illustrate subject matter in Delaware or both.
The diverse collection includes watercolors, oil paintings, and a few limited-edition prints. The title of the art exhibit comes from the official Delaware state song, "Our Delaware," which was written as a poem by George B. Hynson and adapted to music by Will M.S. Brown. It was adopted as the state's official song on April 7, 1925.
If you want to be able to say – "I remember when it started because I was there" – then plan on attending the "First Annual Hog Island Road Clean-up and Fishing Tourney."
The two-pronged event is scheduled for March 20 at 1 Hog Island Road in Philadelphia. Hog Island Road is located along the Delaware River between the Philadelphia International Airport and the river's bank.
This is a clean-up that is focused to the stretch of river on Hog Island Road that is a favorite location for area fishermen during the striper season and year-round. After about two hours of clean-up, it will be time to fish.
There will be an adult and youth tournament following the clean-up with an entry fee of $10 for adults and $5 for children.
The first prize for adults will be a cash prize (80 per cent of the pot with the other 20 per cent going to supplies for the event) with second prize being a $100 gift certificate to Sportmaster bait and tackle. There will be first, second and third prize awards for the kids, including a rod a reel combo for first-place winner.
The family-friendly event, which features free hot dogs and beverages, will start at 8 a.m.
Focusing on the positive things in your life is the best way to get in the right frame of mind for this weekend's International Day of Happiness.
The International Day of Happiness is March 20 — every year — forever.
The International Day of Happiness was introduced by the General Assembly of the United Nations during 2012 and was celebrated for the first time in 2013. Through seminars and educational tips and tools, the aim is to educate and increase public awareness of the benefits of happiness.
The original idea came from the Kingdom of Bhutan in the Himalayan region of Asia. There, the population is thought by many to be among the happiest in the world due to the holistic approach to life and the amount of importance which is placed on the well-being of people and communities, as much as material wealth.
For everyone, the day is a useful reminder that in general happiness does not necessarily come from buying and consuming, or from being famous or glamorous – but often from friends, family and emotional well-being. Internationally, there are many events and websites in which people may participate.
March 20 has been established as the annual International Day of Happiness and all 193 United Nations member states have adopted a resolution calling for happiness to be given greater priority. It is coordinated by Action for Happiness, a non-profit movement of people from 160 countries, supported by a partnership of like-minded organizations.
"Happiness For All, Forever" is the 2021 International Day of Happiness campaign theme.
March 20 was chosen for International Day of Happiness for its significance as the March equinox. March equinox is a universal phenomenon for the humankind.
March equinox occurs when the plane of Earth's equator passes through the center of the Sun's disk. The spring equinox (also called the March equinox or vernal equinox) marks the astronomical first day of spring in the Northern Hemisphere.
Things you should do on March 20 — smile, share, eat healthily, exercise, be grateful, give back, think positively, spend some time with friends and family, spend some time alone, be mindful, dream, say "thank you" and mean it, listen to music and be charitable. Do what makes you happy.
Also, do what is necessary to make everyone happier – do your part in "flattening the curve" by maintaining social distance, getting vaccinated as soon as possible and wearing a mask.