By Mike McGann, Editor, The Times @mikemcgannpa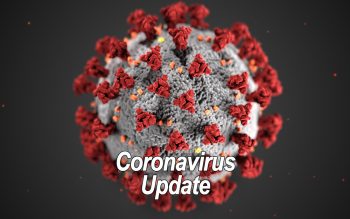 While President Joe Biden announced that states will have to allow universal scheduling of COVID-19 vaccine appointments after May 1 for everyone over age 18, local officials continue to express worry that the state Department of Health is still not sending the county its fair share of vaccine, leading to widespread frustration by those in the first phase (1A) seeking to get their shots.
While Biden laid out a plan this week to boost vaccine distribution nationally, there are still bottlenecks in getting the vaccine out and specifically, officials say, and it appears that DOH is still throttling the number of vaccines — a charge state officials deny — when it comes to the suburban counties surrounding Philadelphia and Pittsburgh.
On Friday, Gov. Tom Wolf said that everyone in group 1A will be able to schedule an appointment for their vaccine by March 31 — with those shots coming sometime in the weeks following, thanks to what are expected to be big boosts in the supply of vaccine coming into the commonwealth. Additionally, new doses of the Johnson & Johnson vaccine are rolling out for educators and schools staffs, with the goal of getting them fully vaccinated by the end of the month. Additionally, Wolf said that some 200,000 weekly J&J doses will be coming to Pennsylvania later this month and will be used for front line workers, such as police, firefighters, grocery store workers and food/ag workers.
Despite all of what appears to be progress, Chester County officials say the program here continues to be stymied by low supply and poor communication from DOH. The County Commissioners — Chair Marian Moskowitz, John Maxwell and Michelle Kichline — issued a new statement Friday afternoon, reiterating their frustration with how the Wolf Administration is handling the vaccine distribution program.
"While the pace of vaccinations has picked up statewide, we still have not felt the effects in Chester County, and we know our residents are rightfully frustrated," the statement said. "Our vaccine supply has been limited when compared with the capabilities of our Health Department to set up clinics and schedule vaccines across the whole of the County. We have not been given the 2-3-week advance notice of vaccine availability as the Governor stated in his news conference, and as such have only scheduled appointments on a week-by-week basis to match our supply. This keeps us from having to cancel and reschedule appointments if we do not receive the vaccine from the state to honor those appointments."
County Health Department officials have said they could ramp up to being able to give 33,000 shots per week — if there were enough supply.
Despite Wolf's promise about getting 1A residents scheduled by the end of the month, the commissioners expressed doubt it would be possible in Chester County with the way DOH is handling the vaccine roll out — and they say — failing to share information about likely dose quantities.
"We can certainly open up appointments by March 28th, per the Governor's plan, but there are many questions that require answers, and quickly, if we are to accurately schedule appointments for everyone in Phase 1A by that date," the commissioners' statement said. "To begin with, we need to hear from the state how many vaccines we can schedule for beginning March 22."