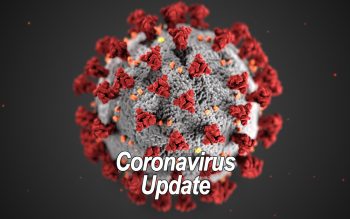 A Sunday meeting between local elected officials and officials from the state Department of Health (DOH) did little to convince officials from Chester, Montgomery, Delaware and Bucks county that DOH has not shortchanged the region when it comes to COVID-19 vaccine — and that the state will continue to shortchange the counties surrounding Philadelphia.
The meeting — with county commissioners, county council members and state legislators representing Bucks, Chester, Delaware and Montgomery Counties met virtually for an hour, Sunday, with Pennsylvania Acting Secretary of Health Alison Beam and other Wolf Administration officials regarding the state's allocation of COVID-19 vaccine to the four Southeast Pennsylvania counties.
The meeting was arranged after The Philadelphia Inquirer reported on Feb. 27 that the four suburban Philadelphia counties had received far lower state allocations of vaccine than other regions on a per-capita basis. Prior to that, Chester County officials — among others in the southeast — have been complaining about the lack of vaccine supply for weeks.
Local officials say that all four counties consistently have received far smaller amounts of vaccine than requested from DOH, while less-populated counties elsewhere have received disproportionately large amounts of Pfizer and Moderna vaccine — many point to large per-capita distribution numbers in places such as Montour County.
Smaller-than-expected allocations in the southeast have led to long waiting lists and cancellation of second-dose appointments that had been scheduled for weeks, officials said, creating frustration and anger among local residents. Sunday's meeting, conducted via Zoom, came after  county officials and state legislators say they repeatedly asked for a meeting to explain and remedy the inequalities in distribution.
After the meeting, elected officials from the four-county region issued the following statement, released Monday:
This afternoon's meeting with the PA Department of Health was both disappointing and frustrating.  
There remains a lack of transparency on the total doses that have come to our counties from every source, therefore, we have no way to assess how the data presented to us today was calculated, and how those calculations have been used to determine the number of doses that have been allocated to our four counties. Additionally, we were not given any indication of the plan to make up acknowledged shortfalls to certain counties going forward.  
 Acting Secretary Beam did confirm that no county will move to vaccinate people in Phase 1B before sufficient vaccine has been made available to all counties to fully vaccinate residents in Phase 1A who wish to be vaccinated – with the exception of teachers and educational support personnel who are directly receiving the Johnson & Johnson vaccine from the State.
Together we call on Acting Secretary Beam to swiftly do the following:
Create a publicly available chart showing the amount of vaccine from all sources, including Federal partnerships, that has been delivered to each county each month; a description of the "County Index" that PA Department of Health is currently using to allocate doses to each county; how the Index has been applied to each County since the Index came into use in late January. 
Explain how and when counties that are lagging in vaccine delivery will receive additional vaccine. 
Explain how vaccine providers will be monitored going forward to ensure that no vaccine provider moves on to vaccinate 1B individuals (beyond the teachers and educational support personnel noted above) until all counties in the Commonwealth have received sufficient vaccine to vaccinate their 1A population.