By Mike McGann, Editor, The Times @mikemcgannpa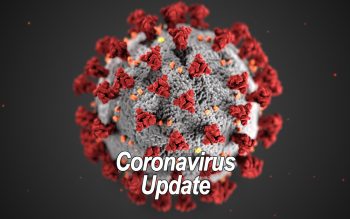 Gov. Tom Wolf announced some loosening of COVID-19 restrictions Monday — as members of Congress from the Philadelphia suburbs, including U.S. Chrissy Houlahan, called for Wolf to fix the state's vaccine program.
This all happened as the new weekly state COVID numbers showed another modest decline — and a similar drop in Chester County from the week before. Still, experts from the Centers for Disease Control (CDC) warn that national numbers are ticking up and we could see another spike in March if state governments loosen restrictions too quickly.
On Monday, Wolf announced a handful of changes: outdoor gatherings can now allow 20% of maximum occupancy, while indoor events may have 15%. This means when the Phillies open their 2021 season, they will be permitted to have about 8,500 fans in the seats next month — with masks and social distancing. The Sixers and Flyers will be permitted roughly 3,000 fans under these rules.
Also, Wolf rescinded the requirement for a 14-day quarantine or a negative test for anyone traveling out of state.
Wolf cited dropping positive test and case numbers in the commonwealth for these changes — the statewide positive test rate last week was 6.3%, with an incident rate of 101.3 per hundred thousand residents, while statewide, hospitals bed capacity stands at 41%. Chester County's numbers are somewhat better than the commonwealth's, with a test positivity rate of 5.6% and an incidence rate of 93 per hundred thousand residents.
On Monday, U.S. CDC Director Director Rochelle Walensky warned against states reopening too quickly during the regular White House COVID briefing.
"Our recent declines appear to be stalling, stalling at over 70,000 cases a day," she said. "With these new statistics, I am really worried about reports that more states are rolling back the exact public health measures we have recommended to protect people from COVID-19."
Pennsylvania is far from the only state loosening restrictions — and the commonwealth is being somewhat more conservative than other states, with tight limits on indoor dining and other high-risk venues still in place. But Walensky expressed concern that the spread of new COVID variants, which appear to be both easier to spread and potentially more deadly, may be reversing nearly a month of declining case numbers. She cautioned that until a greater percentage of the population has been vaccinated people — and states — cannot let their guard down just yet.
Meanwhile, U.S. Reps. Chrissy Houlahan (D-6), Madeleine Dean (D-4), Mary Gay Scanlon (PA-5) and Susan Wild (PA-7) issued a letter Monday urging Wolf to review the current vaccination distribution plan, improve upon its weakness, and start thinking about the rollout for the 1B population now.
"We ask that you and your team begin the process of planning for 1B vaccination now, in parallel with continuing to improve and augment the 1A rollout, so that teachers and other frontline workers can have more certainty about how and when they will be able to be vaccinated," wrote the Congress members, all from the Philadelphia suburbs. "We encourage you to ensure that representatives from these essential worker groups have a seat at the table for all planning, so that they can communicate directly with your team about what approaches will work best for them, and as a result for our children and families."
With many local school reopening in the area — and in Chester County a number of school districts have increased in-person instruction — they pushed for priority for teachers and school staffs.
"Our educators and school staff are dedicated to providing high-quality instruction to our students during this difficult time," they wrote in the letter. "Expediting educators' timeline for vaccine eligibility will enable them to better plan for their future curriculum and support their students' learning. Getting our children safely back into the classroom would have myriad benefits – not only alleviating many pressures on working families and allowing people to return to work but also beginning to reverse the toll that the pandemic has taken on students' educational outcomes and mental health."
They also asked Wolf to "explore adopting best practices from other states and jurisdictions that might speed up vaccine deployment. This could include utilizing the National Guard – with their strong capacity for logistics – or working with the Federal government to open mass vaccination opportunities as more doses become available."
With the expected passage of the $1.9 trillion dollar federal COVID package, the Congress members said they will continue to push for resources and assistance to aid Pennsylvania's roll out of the vaccine.