By Denny Dyroff, Entertainment Editor, The Times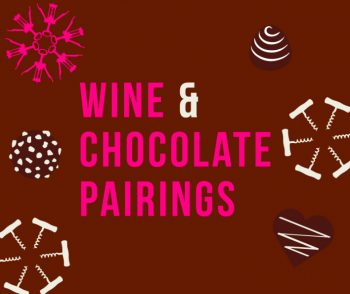 This is always the deadest time of year for activities and special events.
Winter arrived in December. Now, all the holidays — Christmas, Hannukah, Kwanzaa, New Year's Eve, Dia de los Reyes, Valentine's Day, Carnival and Mardi Gras — are in the rear-view mirror.
And winter, which is bleaker this year than most, is still here.
Fortunately, there are still some special events on the calendar and fun activities to fill the time. And, even more fortunately, many of them are right in this area.
The romantic day – Valentine's Day – has passed but the "wine and chocolate" vibe of the lovers' holiday is still going strong at local wineries.
Every Saturday and Sunday through February 28, the Chaddsford Winery (632 Baltimore Pike, Chadds Ford, 610-388-6221, http://www.chaddsford.com) will present "Wine & Chocolate Pairings."
Participants can visit the winery for an intimate and educational 90-minute experience in the newly renovated Barrel Room and treat themselves to a guided tasting of five Pennsylvania-made artisan pairings.
The winery will be partnering with three local businesses including Éclat Chocolate, Birchrun Hills and Herman's Coffee to provide an unparalleled experience highlighting some of the area's best sweet and savory selections.
To provide a safe and comfortable event, only three sessions with a limited number of guests will be offered throughout the day at noon, 2 and 4 p.m. The winery's masked staff will implement an enhanced cleaning schedule between sessions to ensure a sanitized facility and to provide seating that is spaced at least six feet apart from other customers.
The "Pairing Line Up" features 2018 Sparkling White, Éclat Lavender Truffle with 2019 Dry Rosé: Redux, Éclat Pear Caramel with 2019 Traminette, Birchrun Hills Blue Cheese and Éclat Dutch Pretzel Bar with 2017 Cabernet Sauvignon, and Hermans Coffee YAAIMH Blend and Chocolate Beignet.
Tastings are $35 per person and offered only on Saturdays and Sundays. Advanced reservations are required and are non-refundable. Children and guests under 21 years old are not permitted to attend this program. Pairings are subject to change.
The "Wine and Chocolate Pairings" at Penns Wood Winery (124 Beaver Valley Road, Chadds Ford, 610-459-0808, http://www.pennswoodsevents.com) will be held every Saturday and Sunday in February from 11 a.m.-5 p.m.
The event features a perfectly paired wine flight and locally made chocolates. This pairing can be enjoyed in the winery's tastings room (reservations only – limited seating available) or virtually (advance purchase).
Virtual pairings include self-guided tasting portfolio, four two-ounce wine tasters and custom-made local chocolates from Good Good Chocolates. They are available for curbside pick-up or local delivery.
"In Person" pairings in the on-site tasting room) include self-guided tasting menu, a flight of five 1.5-ounce wine samples and and custom-made local chocolates from Good Good Chocolates.
Reservations are required.
Black Walnut Winery (3000 Lincoln Highway, Sadsburyville, 610-857-5566, www.blackwalnutwinery.com) will have "Wine and Chocolate Pairings" on February 20 and 21.
The pairings feature six of Black Walnut's wines paired with gourmet chocolates from Bridge Street Chocolates of Phoenixville.
Wine and chocolate pairings will take place at the top of the hour at 1, 2, 3 and 4 p.m. Tickets are $25 per person and include a Black Walnut logo wine glass.
Tastings will be held inside therefore seating will be limited for each time slot to ensure appropriate distancing. Reservations are required.
Harvest Ridge Winery (1140 Newark Road, Toughkenamon, harvestridgewinery.com) is presenting a "Chocolate & Wine Pairing" on February 21 at 1 p.m.
The winery staff will pair four unique chocolates from its favorite chocolate sommelier, Estelle Tracey, with a flight of the winery's highly acclaimed wine.
These pairings are always one of a kind.
This event will be held in Harvest Ridge's event room and will be a self-guided pairing done at your own pace. Social distancing and masks required.
Tickets for the two-hour event are $25.
A great way for chocoholics to satisfy their chocolate cravings is to take a trip to Hershey during the month of February. This month, it's time for "Chocolate-Covered February in Hershey" (various locations around Hershey, 800-HERSHEY, www.chocolatecoveredfebruary.com).
It is only natural that Hershey, the town that bills itself as "The Sweetest Place on Earth," hosts a month-long celebration in honor of all things chocolate. Hershey has decadent chocolate events planned throughout the month of February.
Devon Seafood and Steak and Houlihan's Restaurant Bar in downtown Hershey, Cocoa Beanery on Research Boulevard, and restaurants at Hershey Lodge and The Hotel Hershey will feature chocolate martinis, decadent desserts, sweet treats and cocoa-infused savory dishes.
Adults are invited to join the experts at Hershey Lodge for Martini Mixology events on February 27. If wine is your preference, sign up for the Hershey Lodge Chocolate and Wine Demo on February 20.
The Hotel Hershey will a wine and chocolate dinner at Harvest on February 25 featuring Michael David Winery.
ZooAmerica North American Wildlife Park will offer 50 per cent off admission every Friday in February as part of its Fantastic Fridays promotion. As an added attraction, many of the zoo's animals are more active during the winter months.
Families will love visiting Hershey's Chocolate World on weekends in February for Hershey Character appearances, double sample days and Hershey's Workshop events.
The Chocolate Lab at The Hershey Story Museum will host its popular hands-on classes, both in the Lab and virtually.
The Butterfly Atrium at Hershey Gardens will feature the Chocolate Malachite butterfly, and kids can have fun searching for cocoa clues to identify chocolate-named garden elements in the Children's Garden and Milton & Catherine Hershey Conservatory.
The "Brandywine Railroad" display at the Brandywine River Museum (Route 1, Chadds Ford 610-388-2700, www.brandywinemuseum.org), is an annual event that is fun for the entire family, has been extended through February 28
"Brandywine Railroad" features an extensive O-gauge model. Five moving trains operate at all times and include a 60-car freight train winding past a village, stone quarry, oil refinery, mountains, Herr Foods plant, running waterfall and animated skating scene.
In addition to the Brandywine Railroad, the exhibition, "Betsy James Wyeth: A Tribute," will also be on display through February 28.
The Brandywine River Museum of Art pays tribute to Betsy James Wyeth (1921-2020) with a display of drawings and paintings of and about her in the Andrew Wyeth Gallery, and with a biography of her remarkable life presented in the first-floor lobby of the Museum.
Betsy Wyeth was her husband Andrew Wyeth's business manager and curator, with great precision recording the details of every work completed by the artist and encouraging and propelling him to achieve throughout his career. The artist painted his wife many times over the course of their almost seven-decade marriage. The selection of 20 works shown here are both intimate and enigmatic, capturing her elegance while also communicating a sense of elusiveness that the artist was so adept at conveying.
Admission is $18 for adults, $15 for seniors (65 and older) and $6 for children.
A visit to Longwood Gardens (Route 1, Kennett Square, 610-388-1000, www.longwoodgardens.org) always offers welcome respite to the grey brutality of the winter season. This year's special event is called "Winter Wonder."
"Winter Wonder," which is running now through March 21, celebrates the beauty of winter. It's all about outdoor spacious, indoor oasis, and the power of story.
Outside, visitors can find a sense of peace and tranquility as they walk past textural grasses, seed heads and the dramatic silhouettes of trees that stretch up into the sky.
Inside, they can bask in a world of warmth that features an overhead garden of hanging baskets adorned with such vibrant beauties as jasmine, cape-primrose, and lipstick-plant.
Visitors will be able to enjoy a paradise of flowers and foliage, bursting with color — all in a beautiful indoor winter wonderland with a tropical twist.
"Winter Wonder" exists on two levels.
Both outdoors and in, they can embark on a poignant journey with "Voices in the Landscape," a series of 10 stops throughout the Gardens which can also be accessed virtually from home. In this sensory experience, participants will follow along as storyteller Charlotte Blake Alston honors and celebrates the strength, resilience, and contributions of the African American community through the lens of horticulture and the power of story.
Those taking the tour can hear an ancient Zulu creation myth paired with the oldest plant on Earth in the Conservatory; make their way to the Lookout Loft Treehouse and learn the story of the significance and symbolism of woods and meadows; and call out the name of an ancestor in remembrance at the Large Lake while a traditional spiritual soothes your soul.
Voices in the Landscape is an Accessible Experience.
The exhibition features a total of 10 audio experiences associated with specific locations throughout the Gardens, including seven outdoor stops and three stops in the Conservatory. The entire route is accessible without stairs and the length of the route, including the stops in the Conservatory, is about 1.5 miles.
"Voices in the Landscape" signage is at each stop. Each audio recording ranges between three and eight minutes in length. The estimated time to experience the entire Voices in the Landscape exhibit is approximately 1.5 to 2 hours.
As always, admission by "Timed Ticket" — tickets issued for specific dates and times. Timed ticketing limits the number of people in the Gardens at any given time and allows guests to enjoy minimal lines and a better viewing experience.
You may enter the Gardens up to 30 minutes prior and 30 minutes after your designated time. Make every effort to arrive at your designated reservation time. Earlier or later arrivals may not be accommodated.
Admission to Longwood Gardens is $25 for adults, $22 for seniors (ages 62 and older) and college students, $18 for active military and veterans and $13 for youth (ages 5-18).
Linvilla Orchards (137 West Knowlton Road, Media, 610-876-7116,www.linvilla.com) has partnered with Ship Bottom Brewery to bring beers in the barn for patrons to enjoy on chilly winter evenings. Some of the ales will even be crafted with Linvilla's own farm grown products.
Daytime fun includes Corn Hole and Giant Jenga along with other favorite annual Linvilla activities. In the evening, patrons can enjoy a pint under the stars and, weather permitting, sit around a toasty bonfire.
The Beer Garden is open Saturdays and Sundays from noon-5 p.m. each day. There will be fire pits and patio heaters. As an added attraction, a food truck will be onsite each day.
Linvilla Orchard's "Fore! The Planet," which opened for the year on January 16, is a highly interactive and playful museum exhibit created by the Academy of Natural Sciences in Philadelphia. This exhibition pairs important environmental issues with the fun of miniature golf.
It features 18 unique educational holes on a variety of topics — butterfly metamorphosis, a tropical rainforest, evolution, dinosaur extinction, food chains and more. Kids of all ages can enjoy playing miniature golf while learning about our environment on every hole.
The mini-course is open daily from 9 a.m. -5 p.m. Tickets are $9 (ages 11 and over) and $10 (ages 10 and under).
A trip to Linvilla would not be complete without a visit to Linvilla Orchards Farm Market. It features fresh produce (with 50 per cent off all vegetables), baked goods and gourmet specialties — including seasonally homegrown and locally sourced fruits and vegetables.
The bakery opened in the 1960s with the farm market's famous freshly baked pies. Over the years, the menu has been expanded to include breads, cakes, hors d'oeuvres, apple cider doughnuts and more.
Celebrating the Chinese New Year is a traditional event celebrated annually at venues around the area – but not this year.
While there are no live celebrations where you can watch a Lion Dance and set off firecrackers, there is a virtual one that you can use as a substitute.
Everyone is invited to celebrate Chinese New Year online with the Delaware Art Museum (2301 Kentmere Parkway Wilmington, Delaware, www.delart.org) along with the Hanlin Chinese Culture Association, and Chinese American Community Center.
This virtual program will kick off the Year of the Ox with footage from past lion and folk dance performances, new Chinese yo-yo demonstrations, instruction for art activities, and a recipe and cooking demo for dumplings.
Families can register online and pick up art activity supplies at the Museum during regular admission hours. The first 35 families that register will receive a lantern kit (limit one lantern per family). A link to the event will be sent 24 hours prior to the program. Families can log on to the live stream or view the recorded program at their convenience.
This is the time each year that the town of Lititz (https://lititzpa.com/) hosts its annual Fire & Ice Festival but COVID-19 has thrown a wrench in the works.
On Sunday and Monday, visitors are invited to walk around downtown Lititz and enjoy the ice sculptures, dine at local restaurants, and shop at the local stores.
Lititz has responded by making some alterations to the annual celebration.
According to the event website:
"While the pandemic has canceled Lititz Fire & Ice, it cannot cancel our spirit! Venture Lititz will host the 2021 Lititz Ice Walk now through February 20.
"We will put out additional ice sculptures every few days over the nine days of the event — lots of chances to stop back and see what is new. This event is just an ice event – no fire, no entertainment, just ice sculptures."
This weekend, Elmwood Park Zoo ( www.elmwoodparkzoo.org) is hosting its first ever Winterfest weekend, sponsored by T-Mobile.
The event will feature winter-themed entertainment and fun activities, including a big ice slide created by the talented Ice Concepts. Guests can enjoy special ice carvings throughout the zoo's path, a fire pit with s'mores, and live entertainment featuring keeper chats with the zoo's animal ambassadors.
Additionally, guests ages 21 and older can enjoy drink specials at Zoo Brew.
Winterfest will take place on February 20 from 5-8 p.m. and 21 from 10 a.m.-4 p.m.  Admission is $9.95 for February 20 and $14.95 for February 21.
The Battleship New Jersey (100 Clinton Street, Camden, New Jersey, www.battleshipnewjersey.org) is presenting a series of evening tours.
On February 19 from 6-8 p.m., the ship will present "Iowa Class Battleships in Combat: Operation Hailstone at Battleship New Jersey."
Participants will be able to get a behind-the-scenes look at America's most decorated battleship during Friday evening's guided tour of the Battleship New Jersey, which is anchored in the Delaware River just across the river from downtown Philadelphia.
The tour focuses on the events of World War II's Operation Hailstone, during which the ship destroyed a trawler and helped sink a destroyer, playing an important role in striking a major blow to Japan's naval forces in the Central Pacific Ocean.
Visitors will join the ship's curator for a special guided tour of the ship focusing on the battle of Truk Lagoon.
On February 16, 1944, USS New Jersey opened fire opened fire with her main battery on an enemy ship.
At Friday's event, guests will go through the ship's six-inch armored deck into the citadel that protects the most essential components of the ship.
Once inside the citadel, guests will see the inside of a 16-inch gun turret and the MK 8 electro-mechanical analog computer that fired these guns over the ship's fifty years of service.
Participants will also have the opportunity to take a look into the rarely seen gun director that helped aim these guns.
Tickets are $30 for adults and $20 for children.
The Betsy Ross House (239 Arch Street, Philadelphia, http://historicphiladelphia.org/betsy-ross-house/what-to-see/) has reopened to the public.
The well-known and loved story of Betsy Ross sewing the first "Stars & Stripes" is tightly woven into the colorful fabric of America's rich history. The Betsy Ross House, the birthplace of the American flag, is alive with the sights and sounds of the 18th century.
Visitors can tour the house and then stay a while longer to learn more about Betsy and her exciting life and times through the site's interactive, historical programming.
The Betsy Ross House is located in Philadelphia's Old City neighborhood in the heart of the Historic District and steps away from Independence National Park.
Hours are 10 a.m.-4 p.m., Tuesday through Sunday.
The nearly 300-year-old narrow, winding stairs of the Betsy Ross House are not accessible to strollers, wheelchairs, walkers, or motorized scooters. For guests with mobility issues, the Museum offers a "first-floor tour", which includes some walking and two steps up/down. The courtyard, including Betsy Ross's grave and a seasonal medicinal herb garden, the museum store, and exhibition gallery are all accessible.
Admission for the self-guided tours is $5 for adults and $4 for children, seniors, military and students.
The Electrical Spectacle Holiday Light Show at Franklin Square (Sixth and Race streets, Philadelphia, http://www.historicphiladelphia.org/) has concluded for the 2020-2021 season. Fortunately, the show's 100,000 lights will remain lit through the end of February during the extended "Winter in Franklin Square."
Franklin Square's 180-year-old, historic centerpiece has been renovated and updated into a dynamic state-of-the-art Fountain Show featuring spectacular dancing water effects and colored lights choreographed to music. Visitors can enjoy free Fountain Show performances every 30 minutes on the hour and half hour from noon-9 p.m.
Additionally, playing outdoor mini-golf on the Chilly Philly Mini Golf course and taking rides on the Parx Liberty Carousel will also be available through February 28.
Admission to the light show is free. The cost to play Mini-golf is $10 for adults and $8 for children (ages 3-12) while carousel rides are $3 for children 3 and older and free for children 2 and under.
Grim Philly's "Dark Philly History Tour" (www.grimphilly.com) will be held every Friday and Saturday night in February and March at 8 p.m. each evening. Beginning in April, the tour will be presented every evening.
Participants can walk with tour guides from the grounds of America's first White House, Congress, and Liberty Bell to homes and sites of Hamilton, Washington, Franklin, Adams, Jefferson, Madison, Monroe, and more than 10 other Founding-Fathers. The surprising dirt of espionage, murder, sexual license and blackmail highlight the secrets of 1776 with a ghost story or two along the way. This tour is highly researched. And your guide is a historian.
Grim Philly will also be presenting "Serial Killers & Cemetery Tour" every Saturday at 2 p.m.
Participants will have the opportunity to experience unconventional sightseeing off the beaten path. They can enjoy Betsy Ross House, Christ Church, Elfreth's Alley, and Benjamin Franklin's Grave, together with tales of serial slayings and psychopathic killers like the Corpse Collector, Frankfort Slasher, and H.H. Holmes.
Ghost Tour of Philadelphia (215-413-1997, www.ghosttour.com), Ghost Tour of Lancaster (717-687-6687, www.ghosttour.com) and Ghost Tour of Strasburg (717-687-6687, www.ghosttour.com) operate throughout the winter and offer an eerily entertaining evening of true ghost stories and real haunted houses.
The Ghost Tour of Philadelphia, which is based on the book, "Ghost Stories of Philadelphia, PA.," is a candlelight walking tour along the back streets and secret gardens of Independence Park, Society Hill, and Old City, where ghostly spirits, haunted houses, and eerie graveyards abound.
Participants can discover the ghost lore of America's most historic and most haunted city with stories from the founding of William Penn's colony to present-day hauntings.
The activity is open year-round – weekends, December-February; every night, March-November. Tickets are $24.
The Ghost Tour of Lancaster and the Ghost Tour of Strasburg are based on the book, "Ghost Stories of Lancaster, PA."
Participants in the Ghost Tour of Lancaster explore the long-forgotten mysteries of one of America's oldest cities, with haunting tales of otherworldly vigils, fatal curses, and star-crossed lovers. The tour provides the opportunity to experience 300 years of haunted history from the Red Rose City's thorny past. Tickets are $18.
The Ghost Tour of Strasburg is a candlelight walking tour of the quaint and historic town of Strasburg in the heart of Pennsylvania Dutch Country. Visitors will experience an entertaining evening with a costumed tour guide spinning tales of haunted mansions, eerie graveyards, and spirits that roam the night … in a town lost in time. Tickets are $18.
Sesame Place (100 Sesame Road, Langhorne, www.sesameplace.com) is a festive, family-friendly celebration with everyone's favorite Sesame Street friends live and in-person at the amusement park in Langhorne.
Now through February 24, Sesame Place is presenting its all-new 40th Birthday Drive-Thru.
Visitors will feel like the guest of honor as they make their way through the bright and colorful birthday scenes, listen to energetic tracks from the popular Neighborhood Birthday Party Parade, and wave to Sesame Street friends dressed in their birthday best.
Anticipation builds as visitors make their way through a maze of whimsical birthday lights and venture through an illuminated cake of frosted fun. As guests make their way into the park, they will be greeted by even more Sesame Street friends in festive attire atop their birthday-themed floats.
Tickets for Sesame Place's "40th Birthday Drive-Thru" are $35 per carload.
Elmo's Furry Fun Fest is running through March 21.
This new event series will offer guests brand new, limited capacity special events where they can celebrate everyone's favorite red monster during Elmo's Rockin' Birthday Bash, treat little loves to a fun day during the My Fuzzy Valentine's Celebration, let the good times roll during the park's family-friendly Mardi Gras Celebration, grab cozy jammies to celebrate our favorite feathered friend's birthday at Big Bird's Pajama Party
Guests can enjoy these fun-filled, safe, and family-friendly events with everyone's favorite Sesame Street® friends. Guests can ride the Count's Fly By, Count's Cruisers, and the Sunny Day Carousel during the event plus enjoy fun activities including Elmo's Balloon Scavenger Hunt, a Furry Friends Dance Party, and a different themed character dining experience each weekend (additional charge and reservations are required). Plus, everyone's favorite Neighborhood Birthday Party Parade will have everyone dancing and singing along with Elmo, Cookie Monster, Abby Cadabby, Count von Count, Bert, Ernie, Zoe, Rosita and Big Bird!
The event schedule is Mardi Gras Celebration on February 20, 21, 27 and 28, and Big Bird's Pajama Party on March 20 and 21.