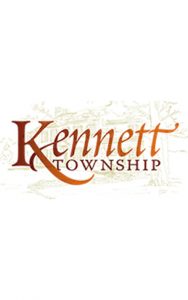 KENNETT — On Wednesday, the Township Board of Supervisors voted to donate $72,000.00 to The Land Conservancy for Southern Chester County (TLC) to support their land management activities in Kennett Township.
"Preserving Open Space in Kennett Township, with a goal of 30% of the Township preserved, is one strategy this Board of Supervisors uses to ensure we maintain the character of our community" said Board Chair Dr. Richard Leff, "this process is made possible by partners such as The Land Conservancy."
"A core tenant of our mission is to preserve open space and natural resources in our community for people to enjoy for generations to come" said Ed Camelli, Chair of the Board of Directors for The Land Conservancy. TLC celebrated 25 years in 2020 and looks forward to many more years of service to the community.
The Kennett area has been under tremendous growth pressure with the community looking much different than it did 20 years ago. The Township has a Land Conservation Advisory Committee chaired by Township resident Jeff Yetter.
"The citizen led LCAC is very active in working with the Supervisors to identify open space preservation opportunities informed by natural resource protection opportunities. TLC is a member of the LCAC and has been an integral part of the preservation process in Kennett Township."
As the community continues to grow, preserving open space allows for development to be directed to the targeted development areas around the Borough of Kennett Square said Township Manager, Eden Ratliff.
Ratliff said, "the Supervisors have expressed a desire to preserve the rural character of the Township while also allowing for strategic development in accordance with the 2016 Economic Development Study. This is made possible by the efforts of the LCAC supported by TLC."
The newly appointed Executive Director of TLC, Abbie Kessler, explained that support from partners such as Kennett Township along with residents make the mission of TLC possible.
"As we endeavor to preserve land for the enjoyment of the current and future generations, we know it would not be possible without strategic partners and community support." Kessler further explained that TLC not only works to preserve current lands but is also engaged in comprehensive land management and community programming.
The Land Conservancy for Southern Chester County has preserved 766 acres of land in Kennett Township, with 293 acres being public preserves, and is based in Kennett Township on Chandler Mill Road. To find a preserve, please visit www.tlcforscc.org/explore .