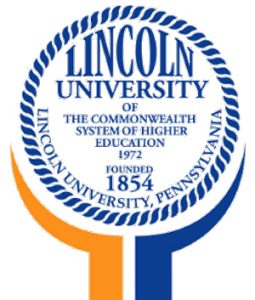 LINCOLN UNIVERSITY —Lincoln University, the nation's first degree-granting Historically Black College and University (HBCU), announced Wednesday that it has received a $20 million gift from author and philanthropist MacKenzie Scott. Scott's gift is the largest from a single donor in Lincoln's 167-year history.
"I would like to express my sincere gratitude to Ms. MacKenzie Scott for her investment in the Lincoln University legacy, which has been transforming the lives of African Americans since 1854, more than 10 years before the emancipation of the race," said President Brenda A. Allen. "This transformational gift will allow us to sustain that legacy, reimagine the future of our University, and deepen our investments in students, who will, in turn, make positive impacts in their communities and society at large."
Scott is the ex-wife of Amazon founder Jeff Bezos. She has launched a flurry of charitable giving in recent days, including to most of the nation's HBCUs.
Lincoln University will use the gift to support its comprehensive strategic plan centered around student success. Specifically, Scott's gift will support new investments in teaching, research, and faculty development that will ensure Lincoln University can continue providing a world-class liberal arts education to current and prospective students. It will also strengthen the University's commitment to experiential learning by giving every student the opportunity to participate in at least one high-impact co-curricular activity, such as an internship, study abroad program, or undergraduate research. These opportunities enhance the depth of learning students experience in the classroom by allowing them to apply that knowledge in real-world, practical settings, and often lead to post-graduate success.
Finally, when higher education is becoming increasingly inaccessible, Ms. Scott's generosity will strengthen Lincoln University's ability to educate and empower students from vulnerable populations. The gift will bolster the Brenda A. Allen Need-Based Scholarship Fund, which exists to close the financial gap that more than 65% of Lincoln University students face in covering their annual tuition. With Ms. Scott's significant contribution, the Fund will help more students matriculate uninterrupted despite financial hardships.
Dwight S. Taylor, chairman of the Lincoln University Foundation of Pennsylvania, is hopeful that Ms. Scott's gift will inspire others to make investments in the next generation of leaders. "This gift illustrates the worthiness of Lincoln University. I hope that other philanthropists will join Ms. Scott's commitment to investing in the University's mission and ability to educate students from vulnerable populations to achieve a lifetime of success," said Taylor.
Scott's gift acknowledges the continuing relevance of the Lincoln University mission and signals support for its leadership and strategic direction. The unrestricted nature of the gift has allowed Lincoln University to design the blueprint for this investment.
"We are very grateful to be a recipient of a gift of this magnitude," said Allen. "Ms. Scott's transformative investment allows the University to remain committed to sustaining Lincoln's legacy as a liberal arts institution and achieving recognition as a model for academic excellence.