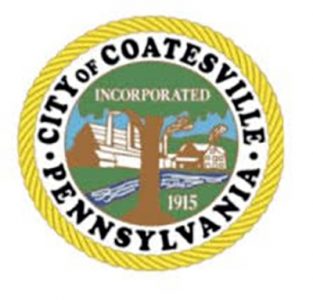 COATESVILLE — On the heels of Governor Wolf's December 10 Limited-Time Mitigation Order that remains in effect through January 4, 2021, the City of Coatesville has declared a State of Emergency that outlines proactive measures beginning Sunday, December 13.
"Despite mitigation efforts implemented previously, COVID-19 cases in Coatesville continue to escalate," says Coatesville City Manager James Logan. "With positive cases surpassing 550, and five COVID-19-related deaths, City Council has pledged to implement immediate additional measures critical to protect the health, safety and welfare of our residents."
The following are among the key protections put in place:
All assemblies or gatherings of more than four unrelated persons, other than police, fire or rescue personnel, upon public streets, in public parks or at any other public place are prohibited.
All persons standing, walking or otherwise located in any public street, public park or other public place within the City of Coatesville shall wear a face covering as directed by and subject to the limited exceptions set forth in the Order of the Secretary of the Pennsylvania Department of Health effective November 18, 2020.
The City Manager, Director of Emergency Management, and Emergency Management Team are collaborating with the Chief of the City of Coatesville Police Department to coordinate enforcement of the provisions that are subject to fine.
"It's imperative that we unite to tackle COVID-19 and preserve the health and public safety of our community," says Logan.
The full Declaration can be accessed at www.Coatesville.org.