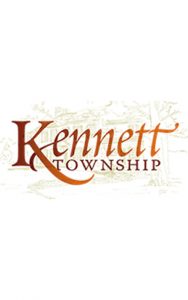 KENNETT – The Township Board of Supervisors voted to adopt a preliminary budget with no real estate tax increase for 2021. The Township held seven budget hearings beginning on September 16th designed to engage the community in a discussion about priorities for 2021 as it relates to the delivery of government services. The balanced budget is available for public inspection on the Township website and is slated for final approval on December 16th.
"The budget development process lead by Township Manager Eden Ratliff and Finance/HR Director Amy Heinrich is designed to engage the community in a discussion about Township priorities and government services" said Chairman Dr. Richard Leff. Leff said the Board of Supervisors heard from many citizens both during public meetings and individual communications. "We appreciate this process which has had record public participation and believe the community will support this budget."
Leff recalled that prior to the onboarding of the current team the budget development process did not have the transparency it does now.
A previous version of the proposed budget showed a real estate tax increase of nearly 1 Mil with increases in the public works, police, and capital budgets. "After the last public budget hearing many of our citizens urged the Supervisors to delay a tax increase as many community members continue to navigate the impacts of COVID-19" said Vice Chair Whitney Hoffman. "While costs continue to increase along with demands for government services, we pushed and cut as much as we could to balance this budget without an additional burden on the taxpayers."
The proposed 2021 budget includes infrastructure improvements, contribution to the regional Fire and EMS Commission, contribution the Kennett Library Capital Campaign, the addition of a planner to the Planning and Zoning Department, and the addition of two full-time Police Officers to the Police Department. Also included in the budget is $38,000 to local non-profit organizations many of whom are providing front line support during COVID-19.
"Balancing the budget this year was difficult as the Township seeks to professionalize our government services in the wake of previous fraud, make needed infrastructure improvements, and navigate increased costs for emergency services" said Ratliff. "I appreciate the role our community played in the budget development process and the hard work of our Finance Department to put together a defensible budget during these difficult times."
Ratliff further noted that the embezzlement of $3.2 million that came to light in 2019 does not impact the 2021 budget. Expected recovery of the stolen funds will be directed back into Township reserves.
The proposed 2021 Budget is balanced with $6.1 million in revenue, $5.6million in operating expense and $500,000 in transfers to capital. The Supervisors did vote to levy a Local Services Tax, an annual tax of $52.00 on those who work in Kennett Township.
Supervisor Scudder Stevens summarized the process stating, "As the demand for, and costs of, government services continue to increase so does the challenge of municipal budgeting. While developing the 2021 budget was no easy task, I anticipate future year budgeting will present continued challenges that we will face as a community. This process is made easier with our professional team and dedicated citizens."