By Gail Supplee Tatum, Columnist, The Times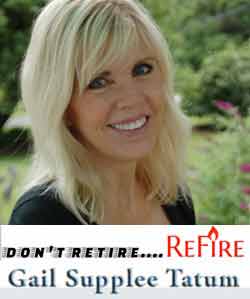 As the light of the day gets shorter and the air brings a chill, we think of the change in the season, something we anticipate, prepare for and expect, without fail.
However, we are entering an extraordinarily different kind of season, which will wrap up an extraordinarily different year. It's the season of change.
In this change, I am not talking about the weather.
For me, this year has brought about a deeper meaning of life and how fragile it is with its ups and downs, twists and turns. I always thought I embraced this fact, but what we're all experiencing is on a whole new level by itself.
As the year progressed, we've come to understand more and more how united we are in the very fact that we all have been encountering unusual circumstances and have had to adapt in one way or another. Even though our adaptations may be vastly different, we can look at each person, regardless of race, color, national origin, sex, religion or age, and see a human being and feel a connection. While there is a common thread, it doesn't mean that it's seen the same by any two people. That's largely where the struggle is.
Acceptance is the key. Accepting and respecting our differences, as long as those differences don't cause any harm. I'm reminded of The Serenity Prayer. God grant me the Serenity to accept the things I cannot change; Courage to change the things I can; and Wisdom to know the difference.
Consider the ups and downs, twists and turns from a positive perspective. The changes we've faced have brought out the best in many, in that when the world all but stopped in April there was a need to reinvent how we do things. For example, it brought about creativity, in how to keep commerce going and how to educate our children.
During this season of change, what changes have you made or plan to make?
How are you viewing the world around you? Are you confused and disheartened? You may very well have reason to be. We all feel that way in one form or another. What do we do? What can we do? I offer some ideas to contemplate.
Cherish every moment and every person in your life, because you never know when will be the last time you see someone. Take nothing or no one for granted. If we live with this in mind, it will soften our demeanor, creating a more peaceful climate around us and in our hearts.
Look for similarities among fellow man and not the differences. It's a good practice, when we encounter someone, to look at them and understand that they may be going through some difficulties, so just smile and acknowledge them. Your smile could be the very thing that gives them hope. Our similarities bring us to a common ground; our differences allow us to be fascinated by each other. – Tom Robbins
Take care of yourself. Engage in the activities that lift your spirit. Do what you need to do to stay healthy, like get enough sleep, nourish your body, and get outside to walk and/or breathe the fresh air. Being good to ourselves spills out to everyone around us.
In this year of change, embrace connection, not division, in spite of what we hear and read. Look at things from a perspective other than your own.
Stay informed but do not consume yourself with all of the negativity that's out there, which is attempting to instill fear and anger.
As the winds of change blow, focus on what you can do, not what you can't do.
It starts with me. It starts with you.
Through the struggle, there is a treasure to be found.
Stay vigilant. Lean in. Be calm. Hope. Always hope.
I conclude with a powerful quote from Actor, John Wesley.- Do all the good you can, by all the means you can, in all the ways you can, in all the places you can, at all the times you can, to all the people you can, as long as you can.