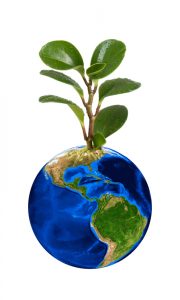 WEST CHESTER — COVID-19 may have forced the cancelation of Earth Day celebrations back in April, but taking care of the environment and preserving the planet is a year-round goal in Chester County. As a result, Earth Day celebrations are continuing into the fall, as the Chester County Conservation District and Chester County Parks & Preservation give away seedling trees to County residents.
Tree giveaways on Friday, October 16, 2020 will take place simultaneously from 12:00 noon to 5:00pm at Willowdale Veterinary Center in Kennett Square (property adjacent to East Marlborough Township building) and at Warwick County Park near Pottstown.  A second tree giveaway will be held on Saturday, October 17th from 9:00 a.m. to 2:00 p.m. at Exton Park.
"Chester County's recognition of Earth Day 2020 earlier this year was planned to be bigger than ever before, with events and volunteer opportunities happening throughout the region," said Chris Strohmaier, Director of the Chester County Conservation District.  "But the COVID-19 pandemic and the stay at home orders in April prevented all public events from taking place. So, rather than cancel, Chester County reorganized and rescheduled some of the celebrations, including this tree giveaway."
A variety of trees will be available including a mix of maples, birches, redbuds, poplars, sycamores and oaks. The trees are available while supplies last with a limit of one tree per family.
Friday, October 16th
Willowdale Veterinary Center
717 Unionville Road, Kennett Square 19348
Noon – 5 p.m.
Warwick County Park
191 County Park Road, Pottstown, 19465
Noon – 5 p.m.
Saturday, October 17th
Exton Park
132 Church Farm Lane, Exton 19341
9:00 a.m. – 2:00 p.m.