By Mike McGann, Editor, The Times @mikemcgannpa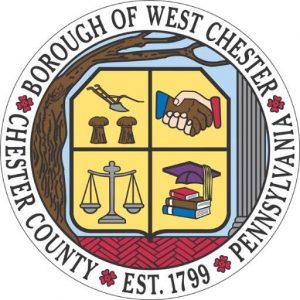 WEST CHESTER — Facing a spike in COVID-19 cases, especially among college-age residents, the borough declared a state of emergency, Friday.
The emergency limits the size of gatherings in the borough — indoor and outdoors — to 10 people. It also expands the state's mandate for mask wearing, basically requiring it anywhere outside the home — with fines as large as $300 for those who violate the emergency order.
"The purpose is to improve our government's ability to manage novel coronavirus transmission in our community," Mayor Dianne Herrin said in a statement.
Although West Chester University has gone to all virtual classes for the fall semester, it appears much of the new outbreak has come from students living in off campus housing, borough officials said.
Although WCU is not specifically mentioned in the emergency order, the school said it would work with borough officials to make sure students comply with the new orders.
"West Chester University considers itself a partner in the West Chester community and takes seriously its responsibility to put actions in place that strongly encourage students to practice social distancing and wear masks to aide in mitigation of COVID-19," the school said in a statement.
Although cases in Chester County are down slightly after peaking in early September, overall case numbers in Pennsylvania have been increasing. Medical experts expect a spike in COVID cases this fall as people spend more time inside.