By Denny Dyroff, Entertainment Editor, The Times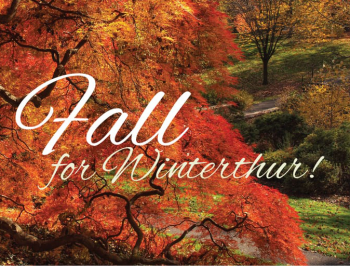 Winterthur Museum, Garden & Library (5105 Kennett Pike, Route 52, Wilmington, Delaware, 800-448-3883, http://www.winterthur.org) is  welcoming visitors back to its stunning house and galleries beginning October 1.
In the Galleries, "Winterthur's Lady of the House," Ruth Wales du Pont explores her life as wife of Henry Francis du Pont, who established the museum in their former home. The exhibition will examine her roles as a social figure, a talented musician, and hostess of four houses and will include a stunning re-creation of her wedding gown.
"Re-Vision 20/20: Through a Woman's Lens" takes an insightful journey into objects from the collections as viewed through the lens of women's history. Objects from the online exhibit "Re-Presenting Black Womanhood," curated by graduate students from the Winterthur Program in American Material Culture and University of Delaware, consider the histories and experiences indicated by representations of Black women over time.
Guests will also be able to explore the fifth floor of the museum on their own, self-guided tours. A smartphone app is available for use in the museum and galleries.
Dining is available at the Pavilion Café Friday through Sunday, 11 a.m.-2 p.m. with limited seating for safety. The Winterthur Store and Bookstore are open, with limited capacity, Tuesday through Sunday noon-5 p.m.
Winterthur has taken every precaution to protect the health of its valued visitors. Reduced capacity, timed tickets, one-directional paths in the garden, and one-way routes through the galleries and house help ensure safe social distancing. Face coverings are required at all times indoors, on tours and on trams, and when social distancing cannot be maintained outdoors.
All high-use areas such as restrooms are cleaned and disinfected several times a day. Clear shields are installed at transaction areas. Signs across the estate, indoors and out, remind everyone to maintain a safe social distance. For the safety of our youngest visitors, Enchanted Woods children's garden is a walk-through experience. Winterthur's wide-open spaces are perfect for running and playing.
Winterthur is also hosting "Fall for Winterthur: Scavenger Hunt!" Tuesday through Sundays from October 5–31.
Using Instagram for weekly clues, you'll be led along creeks, over hills, through meadows and secret coves to find treasures that await. You can search for storied trees, check for cheeky garden gnomes, listen for sounds on the wind, and unveil gems of the earth. Different scavenger hunts will be posted each week on Instagram throughout the month of October
Admission to Winterthur is $20 for adults; $18 for students and seniors; $6 for ages 2–11.
The Brandywine River Museum of Art (1 Hoffman's Mill Road, Chadds Ford, www.brandywine.org) is presenting a special exhibition through November 1 — "Witness to History: Selma Photography of Stephen Somerstein."
"Witness to History: Selma Photography of Stephen Somerstein" presents 55 of the photographs taken by Somerstein on March 25, 1965, accompanied by his commentary of the day's events. It is guest curated by Farrah Spott and on view at the Brandywine River Museum of Art as a companion to the exhibition.
The historic 1965 Selma to Montgomery, Alabama, civil rights march concerned one issue—the right to vote. Two thousand marchers set out on March 21 along Route 80, known as the "Jefferson Davis Highway." After two failed attempts to complete the march, President Johnson dispatched federal and state troops to guard the demonstrators along the way to the state capitol, 54 miles away. By the time the marchers reached Montgomery, their number had grown to 25,000.
Hearing of the events, 24-year-old student photographer Stephen Somerstein jumped on a bus in New York city and headed to Alabama. He arrived on March 25, in time for the final march to the state capitol. With five cameras around his neck and only 15 rolls of film, Somerstein seemed to be everywhere at once documenting this pivotal moment in the civil rights movement. He captured photographs of Dr. Martin Luther King Jr. and other prominent activists such as Rosa Parks, James Baldwin, Bayard Rustin, John Lewis, and Joan Baez. Somerstein also took poignant portraits of his fellow demonstrators, as well as the anonymous bystanders who had gathered along route to observe the civil action in progress.
Virtual lectures, gallery talks, performances, family programs and a summer art camp for kids will continue to be offered online for the foreseeable future as part of the "Brandywine at Home" initiative.
There will also be a special tribute to Betsy James Wyeth, who passed away in April 2020 — a memorial display of 20 Andrew Wyeth works featuring his wife. All works are from the Andrew and Betsy Wyeth Collection, including quite a few that have never been exhibited before.
Admission to the museum is $18 for adults, $15 for seniors (65+) and $6 for students with ID and children ages 6-18.
On October 3, Elmwood Park Zoo ( www.elmwoodparkzoo.orgBreakfast with the Giraffes" starting at 9 a.m.
Participants can enjoy a delicious "social distanced" breakfast buffet featuring scrambled eggs, sausage, breakfast potatoes, waffles and toppings, fresh fruit, cookies, OJ, milk, and coffee. After dining, they can hand-feed the zoo's three giraffes.
Guests are encouraged to bring their own highchairs as the zoo has a very limited supply, and they are first come, first served.
A table of four guests is $140 and a table of two guests is $80.  Each table can add up to four additional guests at $35 a person. 
This is also a "Safety Weekend" at the Elmwood Park Zoo. There will be free admission for firefighters, EMT's and police. Their families can enjoy $6.50 discounted admission.
Cliveden and the sites of Historic Germantown are presenting the 2020 Revolutionary Germantown Festival on October 3 from noon-4 p.m.
Visitors will have the opportuntry to explore Germantown and its historic sites to learn how the American Revolution and the Battle of Germantown affected people in 1777. A variety of activities for the whole family will be available at Cliveden and Historic Germantown sites.
Guidebooks with maps of the neighborhood, information about participating sites and activities, and locations of restaurants and cafes will be available at participating institutions and online.
Due to city restrictions, the re-enactments of the Battle of Germantown are cancelled for 2020.
To ensure the safety of visitors, volunteers and staff we ask all participants to wear masks and maintain a safe physical distance while enjoying the festival.
The Festival Schedule is:
12:00 pm – Musket firing demonstration at Cliveden (6401 Germantown Avenue)
12:00 pm – 2:00 pm – Visit Awbury Arboretum's Adventure Woods to learn about colonial plants, parking at 6060 Ardleigh Street, Philadelphia, PA 19138
12:00 pm – 3:00 pm – Visit the Ebenzer Maxwell Mansion (200 West Tulpehocken Street) and enjoy a taste of a fall tonic used by families in Colonial times to keep children and adults from sickness
12:00 pm – 4:00 pm – Visit the sites of Historic Germantown to explore the diverse experiences of the American Revolution:
Black Writers Museum | 5800 Germantown Ave.
Cliveden | 6401 Germantown Ave.
Germantown Historical Society | 5501 Germantown Ave.
Germantown Mennonite Historic Trust | 6133 Germantown Ave.
Grumblethorpe Historic House & Garden | 5267 Germantown Ave.
Historic Fairhill | 2901 Germantown Ave.
Historic RittenhouseTown | 208 Lincoln Drive
Hood Cemetery | 4901 Germantown Ave.
Johnson House | 6306 Germantown Ave.
Lest We Forget Slavery Museum | 5501 Germantown Ave.
Stenton | 4601 North 18th St.
Upper Burying Ground | 6309 Germantown Ave.
Wyck | 6026 Germantown Ave.
12:30 pm, 1:30 pm 2:30 pm and 3:30 pm – Visit Wyck (6026 Germantown Ave.) for a half-hour program on 18th century medical history by Wayne Skilton, Surgical Demonstrator, 6th Pennsylvania Regiment
1:00 pm – Learn about the Surprise of Germantown by Tom McGuire at Cliveden (6401 Germantown Ave.)
1:00 pm – 3:00 pm – Visit African American soldiers at the Johnson House (6306 Germantown Ave.)
2:00 pm – Hear Ned Hector, an African American teamster, talk about the American Revolution at Cliveden (6401 Germantown Ave.)
3:00 pm – Learn about the Surprise of Germantown by Tom McGuire at Cliveden (6401 Germantown Ave.) and join Stenton (4601 North 18th St.) for the debut of "Remember My Name: The Dinah Story" written by Robert Branch and performed by Irma Gardner-Hammond, who has portrayed Dinah for over 20 years, and Marissa Kennedy
4:00 pm – Musket firing demonstration at Cliveden (6401 Germantown Ave.).
This weekend, the Museum of the American Revolution (101 S. 3rd St., Philadelphia, Pennsylvania, www.amrevmuseum.org)  will open its new exhibition – "When Women Lost the Vote: A Revolutionary Story, 1776 – 1807."
The exhibition will open to the public on October 2 and will be open during the Museum's regular operating hours through April 25, 2021.
The installation explores the story of women and free people of color legally voting in Revolutionary-era New Jersey. It also examines the political conflicts that led to their voting rights being stripped away in 1807.
During opening weekend, visitors will be able to see pop-up five-minute original first-person theatrical performances in the galleries that dramatize the different experiences and perspectives of two women of the period: Elizabeth "Mumbet" Freeman, an enslaved woman in Massachusetts who sued for her own freedom and won, and Rebecca VanDike, who may have cast her vote in New Jersey in 1801.
Featuring more than 65 original objects including textiles, manuscripts, and works of art, the exhibition will bring to life the forgotten stories of the women who first pioneered the vote. Also featured in the exhibition will be several of the recently discovered poll lists that feature the names of 164 white female voters and four Black male voters, tracked down by the Museum's curatorial team during an extensive examination of voter records. Prior to this discovery, little proof of women or people of color voting during this period was known to exist.
Tickets to the exhibition are on sale now and are included with regular Museum admission. Due to the Museum's reduced capacity to adhere to social distancing guidelines, advance ticket reservations are strongly encouraged. Tickets can be purchased online or by phone (215.253.6731). Museum tickets are $21 for adults; $18 for seniors, students, and active or retired military; and $13 for children ages 6 and up. Children ages 5 and under are free. All tickets are valid for two consecutive days, based on availability.
The American Swedish Historical Museum (1900 Pattison Avenue, Philadelphia, www.americanswedish.org) is presenting a new exhibition – "From Fairy Tale to Fantasy: The Art of Gustaf Tenggren."
You are probably familiar with Gustaf Tenggren's art without even knowing his name. Tenggren's art is magical, atmospheric, moody, and enchanting. Such qualities endeared the young artist to Nordic publishers in the early 1900s for children's books such as "Among Gnomes and Trolls" or the tales of the Brothers Grimm.
Yet Americans saw Tenggren's style as too exotic. An entrepreneurial artist, Tenggren adapted his style to be better suited to Americans by blending dark Nordic fairy tales with charming, colorful characters.
Through this adaptability, Tenggren's brought rural Swedish imagery to American audiences. Tenggren's work for Disney and Golden Books are among his most renowned – Snow White and the Seven Dwarfs (1937), Pinocchio (1940), Fantasia (1940), the Poky Little Puppy, and Mother Goose all remind viewers of the roles of immigrants in our most celebrated American art.
Other current exhibits at the museum are "Around the World: The Global Curiosities of Carl Otto Lindberg," "Swedish Taste on the High Seas," and "Enchanting Transparency: The New Linnaeus-Kalm Gallery."
Admission to the museum is: Adults: $10; Seniors/Students: $7; Children 5-11: $5; Children Under 5: Free.
If you love beer, you should check out the "Biergarten" at Cannstatter Volksfest Verein (5130 Academy Road, Philadelphia, www.cannstatter.org).
The German traditional event will be open every Friday (until the end of October) and Saturday night (until the end of August). Cannstatter has the largest outdoor Biergarten in Northeast Philadelphia and is open every Friday and Saturday from 5-10 p.m.
Tasty German food and drink will be available for purchase and live German music will be featured each night. Weather permitting, this is an outside event. Pets and outside food and drinks are prohibited and there is no cover charge.
There will be live entertainment from 7:30-9:30 p.m. in Cannstatter's picnic grove featuring some of the best local bands and musicians.
Food and drink offerings are "The Famous CVV Wings – Hot, Mild and Naked," Chicken Tenders, Hamburger/Cheeseburger/Veggie-burger, Bratwurst, Hot Sausage, Mozzarella Sticks, Onion Rings, French Fries, Cheese Fries, German Pretzels and other weekly specials.
There will be a large selection of German and domestic beers on tap as well as mixed drinks, wine and bottled beer.
The live music schedule for October is — 2, Don Bitterlich; 3, The Shantys; 9, Glenn McCollum; 16, TF Squared; 23, Blu Dogz; 30, Joe McArdle; and 31, Black Ops (Trunk or Treat Night).
The Independence Seaport Museum (211 S. Columbus Boulevard Philadelphia, 215-413-8655, www.phillyseaport.org) is open again and has a variety of special events on its schedule.
"Boatin' in the Basin" will be offered on October 3 from noon-12:30 p.m., 1-1:30 p.m. and 2-2:30 p.m.
Participants will be able to boat around the Penn's Landing basin in a swan, dragon, flamingo, or duck – an activity that is billed as "the perfect socially distant outdoor recreational activity for you and your household. "
"Boatin' in the Basin" requires pre-purchased tickets, no walk-up tickets will be available. Pricing is per boat and all rentals will be for one hour. Tickets are $25 for swans and dragons and $30 for ducks and flamingos.
Spirit of Philadelphia (401 South Delaware Avenue, Philadelphia, www.hornblower.com) has resumed cruising along the Delaware River.
Departing from its berth at Penn's Landing, the attractive ship, which is run by Hornblower Cruises and Events, is offering outdoor lunch and dining experiences while motoring up and down the river.
The cruises provide patrons with the opportunity to experience the vibrant energy and rich history of Philadelphia from a unique perspective — from the water. Guests can soak in the atmosphere of revitalized Penn's Landing, sail past cityscapes, view historic ships, and more on Sprit of Philadelphia's unforgettable cruises.
Tickets start at $52.90.
Visitors to Delaware Avenue in the Penn's Landing area will be able to light up the night at Spruce Street Harbor Park with "Bright Lights, Our City," a brand-new light installation programmed on the iconic lights at the park.
Created by FKB Studio, the fun experience allows visitors to create their own light display by placing their hands on the Univest logos on a specially designed, branded kiosk. For the safety of our guests, a hand sanitizing station will be close by for visitors to use afterward.
As individuals interact with the kiosk, light patterns and color palettes will change, creating a living tapestry throughout the Park. The installation will be available nightly, and visitors will be able to enjoy it throughout the summer and fall.
Visitors will be required to wear masks unless they are eating or drinking. Food and beverage lines will be limited to 10 persons at a time. Bathrooms are open to the public and sanitized hourly.
Sanitizing stations will be available throughout the park. There will be no hammocks. Special signage and ground graphics will be posted to help visitors practice physical distancing.
A great way to enjoy autumn's annual color display is to ride a special excursion on an area tourist railroad.
The West Chester Railroad (Market Street Station, West Chester, 610-430-2233, www.westchesterrr.net) is running its special "Fall Foliage Express" trains on October 4 and 11 and November 1 and 8. Trains depart at noon and 2 p.m. 
The round-trip train ride travels to the village of Glen Mills and back and lasts for 90 minutes. During the brief layover in Glen Mills, riders can have a snack in the railroad's picnic grove along the Chester Creek.
Tickets are $17 for adults, $15 for children ages 2-12 and free for kids under two.
The New Hope & Ivyland Railroad (32 West Bridge St, New Hope, 215- 862-2332, www.newhoperailroad.com) offers a two-and-one-half hour, 35-mile roundtrip ride on its "Fall Foliage Trains" from October 3-November 1. Every weekend, the rail line in Bucks County will operate regularly scheduled round trip trains out of New Hope Station and SEPTA's Warminster station.
It's "All Aboard" for a day of history, leaf-peeping, and excitement. Guests can take a peaceful ride on the rail line's beautifully restored railroad cars through the woods and hills of historic Bucks County. This 14-mile round-trip excursion offers riders a unique way to experience nature's burst of colors. Riders also frequently spot deer, foxes and wild turkeys among the colorful autumn landscapes.
Ticket prices start at $45.99.
The Wilmington & Western Railroad (2201 Newport Gap Pike, Wilmington, Delaware, www.wwrr.com) is back up and running with the Mount Cuba Meteor excursion.
You can take a leisurely 1.5-hour round-trip ride up the Red Clay Valley to the Mt. Cuba Picnic Grove, where you'll enjoy a 30-minute layover to have a picnic or simply admire the natural surroundings. The Mt. Cuba Meteor excursion is a relaxing way to spend an afternoon outside with family or friends.
This event is powered by one of the railroad's historic first-generation diesel locomotives.
Scheduled dates for the excursions are October 4 and November 14.
Ticket prices are $15 for adults, $14 for seniors, and $13 for children (ages 2-12).
A popular event in Delaware this weekend is "Steamin' Days" at Auburn Heights Preserve (3000 Creek Road, Yorklyn, Delaware, 302-239-2385, http://auburnheights.org) on October 4.
"Steamin' Days," which is held on the first Sunday of the month through November, focuses on steam power.
During "Steamin' Days at Auburn Heights," the site is bustling with activity. Visitors are encouraged to climb into an antique automobile or board one of the trains and experience what it was like to travel at the turn of the 20th century. They can also tour the magnificent 1897 mansion that was home to three generations of the Marshall family.
Also included is entry to the Marshall Steam Museum, which features the world's largest operating collection of Stanley steam cars along with a 1930s working Lionel electric train display, a hands-on engine display, kids' activities and exhibits and the Museum Gift Shop. Self-guided experiences will be available along a designated route to ensure one-way paths and proper spacing.
Delaware State Parks owns and operates the Marshall Mansion at Auburn Heights and is responsible for decisions related to tours of the historic property. Tours will be offered, but visitors should be aware that tour groups will be limited to 10-12 people and may include individuals outside their household.
Activities run from 12:30-4:30 p.m. each time. Combo Tickets, which cover all rides and building tours, are $19 (13 and older) and $12 (age 12 and under).
Hagley Museum and Library (Buck Road East entrance via Route 100, Wilmington, Delaware, 302-658-2400, www.hagley.org) is open to the public and has a special event scheduled for this weekend.
On October 4, the site will host "Sunday Stroll at Hagley."
Hagley's property will be open to give visitors a unique opportunity to take a leisurely walk to the residence and garden, normally only accessible by bus. The three-mile roundtrip walk to the du Pont ancestral home and back will be open for guests to wander and enjoy the beauty of the property.
Walking route is at a steep incline in certain places. Electric bus will operate for those that are unable to make the walk. The event is included in museum admission and is weather-dependent.
Visitors to Hagley will be able to see the beauty of Hagley's Powder Yard along the Brandywine (outside areas only), explore Hagley's Powder Yard Trail Experience (outside areas only) and see the grounds of the Eleutherian Mills Residence and the E. I. du Pont Garden (outside areas only).
The Hagley Museum Store is open as are the restrooms at the Visitor Center and Millwright Shop.
Tickets purchased online are $8 for adults and $4 for children 6 (and older). Tickets purchased in person at Hagley are $9 for adults and $5 for children.
At another Delaware attraction, the Historic Odessa Foundation (www.historicodessa.org) is presenting the photography exhibit, "A Wealth of Nature: Photographs by Jane Mruk," now through November 1 in the Foundation's Visitors Center gallery (201 Main Street, Odessa).
Since the age of eight, when her passion for photography was ignited, professional photographer Jane Mruk, has honed her art and developed a distinctive eye for noticing and capturing the beauty in nature.
The exhibit will include approximately 40 of her photographs. Ranging in size and subject matter, the photographs will focus on local scenes of the historic town of Odessa, where she has resided for the past 15 years. Also featured will be nature studies of Delaware's flora and fauna.
A graduate of the Antonelli Institute of Graphic Design & Photography (now part of Harcum College), Mruk spent her early professional career as a graphic designer. After moving to Odessa, she established her own graphic design and photography business. She also is a frequent contributor to Outdoor Delaware magazine.
The Odessa gallery will concentrate on 18th- and 19th-century furniture, paintings and associated accessories, with an emphasis on Delaware material.
The Historic Houses of Odessa were operated by Winterthur from 1958-2003. The Historic Odessa Foundation opened to the public in December of 2005.
Today, Odessa is a National Registered Historic District and is also home to a National Historic Landmark and two National Parks Service Network to Freedom Sites. The Historic Odessa Foundation is dedicated to preserving and interpreting the past through tours, focuses on exhibitions, and living-history programs for children and adults.
On October 2 and 9, the Kalmar Nyckel will be offering public sails from the Kalmar Nyckel Shipyard (Copeland Maritime Center, 1124 E. 7th St. Wilmington, Delaware, http://kalmarnyckel.org).
For two decades, the Kalmar Nyckel, which has its home base in Wilmington, has been hosting riders all over the world – especially in Delaware.
A ride on the Kalmar Nyckel is a totally different from most tourist water rides.
The ship is a beautiful recreation of the original Kalmar Nyckel, which was built in Holland in the 1620s. Her mainmast is taller than a 10-story building and she carries 7,600 square feet of sail area and six miles of rigging.
The original Kalmar Nyckel was a Swedish-owned, three-masted armed pinnace that sailed from Goteborg, Sweden in November of 1637 and brought the first permanent European settlers to the Delaware Valley.
Carrying 24 settlers from four countries (Sweden, Finland, Holland, and Germany), she landed on the banks of the Christina River. The site, which became known as "The Rocks", can be visited at Fort Christina Park off Wilmington's East Seventh Street.
The Kalmar Nyckel made four documented round-trip crossings of the Atlantic, more than any other "settlers' ship" of the era. The original ship was lost in the late 1600s.
In 1986 a group of citizens established the Kalmar Nyckel Foundation to design, build and launch a replica of the Kalmar Nyckel at a shipyard adjacent to the original landing site.
The new Kalmar Nyckel was constructed there and was launched on September 28, 1997. She was commissioned on May 9, 1998 and now serves as Delaware's sea-going Ambassador of Good Will. She is a fully functional sail training vessel and has represented Delaware all over the country.
Tickets are $35.
After a successful string of socially distant concerts, The Grand is thrilled to announce a new series of events hosted at Belleveue State Park. The Grand Cinema at Bellevue will begin on October 2 and 3 with two movie musicals — "Pitch Perfect" and "Disney's Mary Poppins".  The series will likely continue through the month of October and early November.
This message was posted on The grand's website – "As we continue to look for creative ways to serve our community when we can't do indoor shows, we thought that a series of movie musicals in a drive-in setting would both appeal to the public, especially families, and would also connect to our Broadway tradition at The Playhouse."
The Grand Cinema at Bellevue State Park will take place at Bellevue State Park (Figure 8 Barn Parking Lot) at 8 p.m. each night with "Pitch Perfect" on October 2 and "Mary Poppins' on October 3.
Social distancing measures will operate in accordance with Delaware guidelines:
Vehicles will be spaced approximately 6'-8' apart. Windows may remain open at this distance.
Cars will be parked in a manner to achieve at/or appropriate spacing and best visibility.
Restrooms will be available in the State Park facilities.
Patrons must remain in their vehicles during the duration of the film.
Face masks must be worn anytime you are outside your vehicle as you walk to the restrooms or concessions table.
There is no reentry once your vehicle leaves the parking area.
In accordance with state guidelines, patrons will be asked to leave if they do not adhere to the rules and regulations.
Tickets are $15 per person per car with children under 12 admitted free. The ticket fee includes entrance to the movie, one bag of popcorn, and one drink per purchased ticket.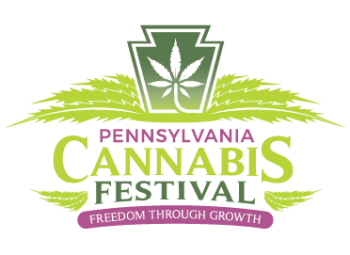 On October 3 and 4, Renningers Farmers Market (740 Noble Street, Kutztown, 570-385-0104,www.renningers.net) is hosting the 2020 Pennsylvania Cannabis Festival.
The event, which features more than 150 vendors, is free to the public and leashed pet friendly.
Founded in Scranton in 2015, the festival's mission has always been to raise awareness to end cannabis prohibition in the fifth most-populated state in America. Since its conception, Pennsylvania has legalized the use of medical cannabis and industrial hemp thanks to the hard work of the cannabis community
Activities at the festival include live music, art exhibits, cannabis culture vendors, amusement games, discussion panels, food vendors, cannacentic workshops, medical card certifications, chainsaw carving, hemp product demonstrations and live flameworks.
The Amish Farm and House (2395 Covered Bridge Drive, Lancaster, www.amishfarmandhouse.com) is presenting its "Fall Farm Days" on October 3 and 10.
The popular annual event features "Pumpkin Launching/Chuckin'," "Pumpkin Painting," "Corn Maze," "Scavenger Hunt," "Corn Hole and Corn Checkers," hayrides, buggy rides and food vendors.  
Fall food items include "Apple Cider Milkshakes," hot apple cider, soft pretzels, root beer, and Amish made baked goods. There will be free taste testing of sweet apple cider and the BBQ Barn will be grilling ribs, chicken, barbequed potatoes, and more.
As an added attraction, each family who attends Fall Farm Days will receive one iris flower bulb. These bulbs are ready to be planted this fall in your garden.
Fall Farm Days All Access Pass is $13 for adults (ages 12 +), $8 for children (ages 5-11) and free for toddlers (ages 0-4). 
The Pennsylvania Renaissance Faire (Mount Hope Estate and Winery grounds, Route 72, Cornwall, 717-665-7021, www.parenfaire.com) has taken COVID-19 precautions and is in full swing.
The Faire features themed weekends and this weekend's theme is "Celtic Weekend."
At "Celtic Weekend," which is scheduled for October 3 and 4 from 11 a.m.-8 p.m. both days, guests will be able to "Share in the Celtic pride of pipers, Celtic wares, foods, music, dancing, and lots o' those bonnie lasses and kilt clad boyos!"
Featured events for "Celtic Weekend" are "Wee Highland Games," "Men in Kilts Competition," "Kids in Kilts Exhibition (Ages 11 and under)," and "Freckles Contest."
This year's 40th annual staging of the Pennsylvania Renaissance Faire, an attraction that bills itself as "the most wondrous event in all the Knowne World", is running now through November 1.
Every summer, the Faire, which takes place at Mount Hope Estate and Winery's authentic 35-acre recreation of a 16th-century village in Olde England, features a new story from a different year of England's past.
Unquestionably, the most popular attraction is the Jousting Arena. Visitors to the Faire flock to Bosworth Field whenever it's time for the Ultimate Joust. Peasants lead cheers for their favorite knights while musicians pound out a heart-thumping beat. The Master of the List announces the combatants and soon an encounter of royal proportions ensues.
The Faire offers a wide variety of activities for visitors, including listening to bagpipe music, checking out handsome Lords in their colorful silks, watching a jester's acrobatics, learning how to juggle, being the recipient of a gypsy woman's flirtations and watching the march of Beefeater Guards.
Guildsmen's Way is the area that features a large variety of merchants and artisans, including jewelers, candle makers, potters, herbalists, leather smiths, clothiers, and pewter makers — all offering for sale and demonstrating their ancient wares.
Tickets are $29.95 General Admission; $15.95 Children (5-11); Children 4 and Under Free, No Ticket Required
Linvilla Orchards (137 West Knowlton Road, Media, 610-876-7116, www.linvilla.com) is hosting Pumpkinland, its annual autumn-themed interactive event.
Pumpkinland is open from mid-September through early November and takes center stage at Linvilla Orchards. Larger than life figures and scarecrows illustrate the legends and lore of the harvest season, featuring local history and some of the many stories of pumpkins and apples.
Visitors will see piles of pumpkins in all colors, shapes and sizes more than 100 tons of pumpkins on display.
There is also a huge selection of straw bales, corn shocks, toys and fall decorations of all kinds.
This year the site's offerings have changed a bit to ensure the safety of our customers and staff.
Guests will still be able to enjoy hayrides and train rides, test their navigation skills in the straw bale and cornfield mazes, pick their own fall apples, grab some candy and caramel apples, and see the Linvilla jack-o-lantern exhibit.
This year, timed tickets will be required for Linvilla's Autumn Moon, Harvest and Witch's Hayrides. Timed tickets allow the staff to safely manage the numbers of visitors throughout the day.
For sanitary reasons, face boards will not be available for photos this fall, and the playground will be closed for the foreseeable future.
It's time to welcome autumn and one of the best ways to do this is by checking out the corn mazes at Ramsey's Farm (Ramsey Road, Wilmington, Delaware, 302-477-1499,www.ramseysfarm.com). The farm's event season lists September 26 as 2020's "Opening Day."
Corn mazes, along with hayrides, a pumpkin patch and scarecrows, will be featured at Ramsey's Farm, which is located in northern Delaware on Route 92 just south of the Pennsylvania-Delaware state line. The new season runs on weekends now through October 31.
Ramsey's "Pumpkin Patch" has been in operation since 1995 and the farm's varied mazes have been delighting and baffling visitors who return each year for the popular annual event. The owners of Ramsey's Farm raise pumpkins, gourds, ornamental corn, popcorn, feed corn and hay.
The farm's pumpkin field stretches over 12 acres and yields approximately 20,000 pumpkins each season. Hayrides around the farm will be offered from 11 a.m.-5 p.m. each day. Visitors will be able to shop for pumpkins and other items at the farm store. There will also be hot food and beverages available for purchase.
Tickets are $8 for the corn maze, $5 for the sorghum maze, $3 for the hay maze, $3 for pumpkin painting and $3 for a hayride.
Cherry Crest Adventure Farm (150 Cherry Hill Road, Ronks, 717-687-6843, www.cherrycrestfarm.com) has opened its popular annual "Flashlight Maze" and will keep it open every Thursday, Friday and Saturday night through November 7. Cherry Crest Adventure Farm has reserved several weekends during the autumn months for Flashlight Maze.
This special activity allows visitors to experience the Amazing Maize Maze in total darkness. All you need are flashlights and a few friends.
The Flashlight Maze is a nice, non-scary, Halloween alternative that has appeal for people of all ages. The Flashlight Maze, which has a $12 admission fee, is open from 6:30-10 p.m. with the last entrance into the Maze at 9 p.m.
The main attraction is Cherry Crest's "Amazing Maize Maze," which is billed as "the world's most dynamic and interactive corn maze." It is a five-acre corn maze with over two-and-one-half miles of paths, scenic bridges, and clues.
Participants can walk at their own pace as they encounter the "Kernels of Knowledge" along with a variety of clues, tunnel slides, and watering stations. They can also check out a bird's eye view from the two bridges and watch everyone's flags waving high above the corn.
The average time to complete the "Amazing Maize Maze" course is one hour. Ticket prices start at $19.
The 2020 season for the Scarecrow Competition and Display at Peddler's Village (Routes 202 and 263, Lahaska, 215-794-4000, www.peddlersvillage.com) has already started. Hours are 10 a.m.-6 p.m. both days.
Visitors can stroll around the Village to see the Scarecrow Competition and Display, which showcases more than 100 creative and colorful scarecrows. The Scarecrows are on outdoor display through October 27.
The public is invited to vote for the winners. Ballots are available in all shops and restaurants. The ballot boxes are located in the Hospitality Center at the Cock 'n Bull, Giggleberry Fair, and Buttonwood Grill.