By Denny Dyroff, Entertainment Editor, The Times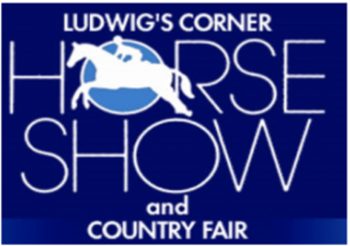 Hard as it is to believe, we've arrived at Labor Day Weekend — the weekend when summer unofficially draws to a close.
But wait – did we even have a summer?
We had summer weather – heat waves, high humidity, random thunderstorms — but not much else. COVID-19 took care of that.
One thing that seemed would never change about the Labor Day Weekend was the longevity of the annual events staged on the last holiday weekend of the summer. Many of the area's annual Labor Day Weekend events have been held continuously for 40 years or longer.
The various family events were popular, and they were here to stay – or so it seemed. It's 2020 and the coronavirus pandemic wiped all of them out.
The 148th Annual Cannstatter Volksfest in Philadelphia – gone.
The 113th Arden Town Fair in Arden, Delaware – gone.
The 56th Annual Duryea Day in Boyertown — gone.
The 55th Annual Polish Festival at the National Shrine of Our Lady of Czestochowa in Doylestown – gone.
The 49th Annual Delaware Valley Bluegrass Festival in Woodstown, New Jersey – gone.
The 42nd Annual Long's Park Art & Craft Festival in Lancaster – gone.
The 33rd Annual Heart of Lancaster County Arts and Crafts Show in Lancaster — gone.
The ultra-popular Chaddsford Winery's "Labor Day Jazz Festival" – gone.
The Ninth Annual "Splatterfest" at the Colonial Theatre in Phoenixville – gone.
The hugely popular Ninth Annual "Made in America" Festival in Philadelphia – gone.
However, there are a few traditional events that have survived – more or less.
The Ludwig's Corner Horse Show (Routes 100 and 401, Bucktown, 610-458-3344, www.ludwigshorseshow.com) is in elevated status near the top of the list of the Chester County's longest-running annual Labor Day Weekend events.
The show, which is held at Ludwig's Corner Horse Show Grounds, has passed its diamond anniversary. The 2020 edition of the show, which is the 77th annual staging of the event, will be held September 5-7 at its long-time site in the northern part of Chester County.
Unlike in the past, the three-day event will not feature a variety of fun activities. Families will not be able to enjoy rides, vendors, face-painting, hayrides, live music, games, food concessions and children's games.
In July, the LCHSA Board of Directors made the following announcement —
The 77th Annual Ludwig's Corner Horse Show is scheduled for Labor Day Weekend, September 5-7.  Regrettably, the Country Fair component will not be held, and we are making plans to go forward with just the Horse Show component. The horse show is not open to the general public/spectators. The traditional Labor Day Car Show has been rescheduled for Sunday, September 13.
As such, the horse show is open only to competitors, trainers, owners, grooms, support staff & show officials. The safety and welfare of our exhibitors, show staff, officials and volunteers is our top priority. Non-registered persons will be asked to leave the grounds. We will be applying best practices as put forth by USEF for equestrian competition.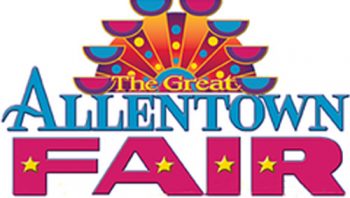 "The Great Allentown Fair" is not being held for the first time since it began in 1852.
According to the fair's website — The Allentown Fair in its rich 168-year history has weathered some turbulent times. We look forward to coming back together in 2021 with a greater appreciation of community, agriculture, and celebration. The 2021 fair dates are August 31-September 6.
The website also posted this positive message — The Great Allentown Fair is giving the community the opportunity to get its fair food fix over Labor Day Weekend.
The "Feast the Fair" event will take place, Friday, September 4 through Labor Day Monday, September 7 from 11 a.m.-8 p.m. each day.
Favorite "Fair Food" vendors will be on the Fairgrounds property outside the Agri~Plex facility serving up all the "Fair Food" classics – to go!
To continue the Fair Preview Night tradition, each attendee is asked to bring a dry or canned good donation to place in the Second Harvest Food Bank of the Lehigh Valley collection bin.

The Pennsylvania Renaissance Faire (Mount Hope Estate and Winery grounds, Route 72, Cornwall, 717-665-7021, www.parenfaire.com) is being staged – pandemic or not.
This year's 40th annual staging of the event, which bills itself as "the most wondrous event in all the Knowne World", is running from September 5-November 1.
The 2020 Faire, which features "Admission By Advance Tickets Only," posted this message –
Safety Care Measures
We are ready to welcome everyone to Mount Hope Estate & Winery and are working hard to provide a safe and fun experience for everyone. We are implementing new processes and enhanced procedures throughout to help reduce the spread of germs. We're all in this together and look to everyone to be respectful of the performers, staff and other guests by being mindful of personal space and individual feelings. We hope that our Safety Care Measures provides you with essential information for what to do BEFORE you arrive at Mount Hope, what you'll experience WHEN you arrive, and how to make the most of your visit. This information will be updated as new policies or procedures are mandated.
Please Note: Capacity restrictions will be in place and all event tickets will be by reservation only in advance through the Online Box Office and will be date specific. No tickets will be sold on site the day of the event. No exceptions.
The Faire's "Safety Care Measures" are the standard – wear masks, maintain social distancing, wash your hands every 20 minutes, use disposable food utensils, and no smoking in the audience areas.
Every summer, the Faire, which takes place at Mount Hope Estate and Winery's authentic 35-acre recreation of a 16th-century village in Olde England, features a new story from a different year of England's past.
Without a doubt, the most popular attraction is the Jousting Arena. Visitors to the Faire flock to Bosworth Field whenever it's time for the Ultimate Joust. Peasants lead cheers for their favorite knights while musicians pound out a heart-thumping beat. The Master of the List announces the combatants and soon an encounter of royal proportions ensues.
The Faire offers a wide variety of activities for visitors, including listening to bagpipe music, checking out handsome Lords in their colorful silks, watching a jester's acrobatics, learning how to juggle, being the recipient of a gypsy woman's flirtations and watching the march of Beefeater Guards.
Guildsmen's Way is the area that features a large variety of merchants and artisans, including jewelers, candle makers, potters, herbalists, leather smiths, clothiers, and pewter makers — all offering for sale and demonstrating their ancient wares.
The Faire also featured themed weekends. This weekend's theme is "Grand Opening."
Visitors are invited to join the Shirefolk and their beloved Majesty, Queen Elizabeth Regina Glorianna, as the they swing wide the Castle Gates and kick off the 40th glorious season of the Pennsylvania Renaissance Faire.
Featured events for "Grand Opening Weekend" are
Featured Event: "Best Mask and Costume," "Recognition of Armed Forces, First Responders and Heroes," "Renewal of Vows, Friendship Pacts & Remembrance of People that are Lost," and "Chivalry Lessons."
Tickets are $29.95 General Admission; $15.95 Children (5-11); Children 4 and Under Free, No Ticket Required.
Chaddsford Winery (Route 1, Chadds Ford, 610-388-6221, www.chaddsford.com) won't be presenting its "Labor Day Jazz Festival" but still can be a weekend destination.
This message is posted on the winery's website —
Chaddsford Winery is open for outdoor seating.
We have made many changes to our property and the way we interact with our guests.  Please read the following information, as well as our Health + Safety Guidelines, thoroughly before planning your visit.
HOURS:
Friday, Saturday + Sunday : 11 AM – 6 PM
Last call is 30 minutes before the end of your seating. Only to-go bottle sales are permitted after this time.
Open Rain or Shine with Outdoor Seating Only.  Please plan accordingly.
NEW VISITATION POLICIES:
Reservations are strongly encouraged. Visitors without a reservation must check in with a host upon arrival and will be seated on a first-come, first-served basis. Seating is limited and is not guaranteed.
Due to PA's Targeted Mitigation Order (7.15.20), any patron who purchases alcohol to consume onsite must also purchase a meal during their visit or bring a meal with them. Food will be available from both Chaddsford and a daily visiting food truck.
The maximum group size is 6 people. Your entire party must remain seated at your table while on the property, unless to visit the restroom.
All visitors are required to observe our Health + Safety Guidelines while on the property
RESERVATIONS:
Make a reservation through Resy! 
There is a 2-hour time limit for all tables – thank you for understanding.
There is a 15-minute grace period for all reservations. If you do not arrive within 15 minutes of your scheduled time, you forfeit the table. Please contact us if you are running late and we will do our best to accommodate you.
WHILE YOU'RE HERE:
We're pleased to offer you: wine by the glass and bottle; PA craft beer; and frozen wine slushies + popsicles.  Wine tastings are not available at this time.
A food truck will be on site from 11a.m.-5:30 p.m.  If you are consuming alcohol, you are required to purchase a meal during your visit or to bring a meal with you.
Friday: The Munchy Machine
Saturday + Sunday: The Plum Pit Food Truck
Outside alcohol is strictly prohibited and any customer found with it will be required to leave.
Leashed dogs are permitted (please clean up after your pet). Children under 21 are permitted but must be supervised by a parent or guardian and remain seated at the family's table.
All visitors are required to observe our Health + Safety Guidelines while on the property.
So, if you visit Chaddsford Winery, there will be no festival and no music but there will be a pleasant atmosphere and plenty of good vino.
The Museum of the American Revolution (101 S. 3rd St., Philadelphia, Pennsylvania, www.amrevmuseum.org) officially reopened to the public on September 3. Visitors can rediscover the Revolution with the Museum's immersive galleries, powerful film experiences, and original artifacts.
To ensure the safest and most enjoyable experience, the Museum has implemented new health and safety measures, including reduced capacity, advance online ticket purchasing, and enhanced sanitizing and cleaning protocols.
Throughout Labor Day Weekend, kids can clean out those summer cobwebs and get their brains back in gear with a scavenger hunt in the galleries and a free take-and-make craft kit with a make-your-own whirligig toy, a bookmark, and a Fox and Geese activity sheet.
On its website, the Museum posted the following COVID-19 message –
The Museum is now open! We are excited to welcome you back to rediscover the Revolution. We have deep cleaned our facilities and expanded our health and safety protocols according to recommendations from our local leaders and health officials. Booking tickets online or by phone in advance is recommended.
Capacity is limited to allow for social distancing. To manage capacity, tickets are limited and sold on a timed basis. For guaranteed entry, we recommend that you purchase your admission tickets in advance online or by phone.
The Museum shop is open during the Museum's operating hours, with reduced capacity. The Third St. entrance will not be available, so all guests must enter through the Museum's main entrance. The Museum's online shop is available and offers a wide range of books, gifts, and apparel for all ages.
Cross Keys Café is now open, with operating hours of 10 a.m.-4 p.m. from Thursday-Sunday and holiday Mondays. The Third Street entrance will not be available, so all guests must enter through the Museum's main entrance. Outdoor seating will be available.
The health and safety of our visitors, staff, and community remains our top priority. Below are many of the new protocols we are implementing. Thank you in advance for your patience and cooperation during this time as we work together to ensure the safest and most welcoming experience possible for all.
New health and safety protocols include:
Staff and visitors over the age of 5 will be required to wear a mask/face covering.
Social distancing, of at least 6 feet, between guests, individual family groups, and staff will be enforced.
Advance reservations will be strongly encouraged to facilitate contactless payment.
The number of visitors in the building will be limited, with timed ticketing to help facilitate social distancing.
Capacity in the Museum theaters and in-gallery pocket theaters will be limited.
All public spaces and surfaces will be rigorously cleaned and disinfected throughout the day, and hand-sanitizing stations have been installed throughout the building.
The Museum's Revolution Place discovery center and Battlefield Theater will remain closed to the public until further notice.
A one-way flow of traffic will be required in the galleries and some other areas.
Interactive touchscreen displays in the galleries will remain available with additional cleaning throughout the day and nearby sanitation stations.
We have added protective barriers in all locations where purchases are made, and tickets are scanned.
All employees will receive advance training on safety protocols and social-distancing procedures developed to protect themselves and Museum visitors, based on guidance from government and public health officials.
Admission to the museum is $21 for adults, $18 for seniors and $13 for youth.
The New Hope & Ivyland Railroad (32 West Bridge St, New Hope, 215- 862-2332, www.newhoperailroad.com) ceased operations back in the spring because of the COVID-19 pandemic. Now, the tourist rail line is ready to resume running its trains. It will officially re-open on September 4.
Riders can enjoy a traditional American railroad experience on a heritage train, departing from the 1891 Witch's Hat Train Station in New Hope, Pennsylvania. On the "Traditional Excursion," passengers will take part in a 45-minute, round-trip train ride through scenic Bucks County on the "New Hope Branch" route, which was originally part of the North-East Pennsylvania Railroad, later the Reading Railroad.
Passengers will ride aboard beautifully restored vintage (early 1900's) passenger coaches while a narrator will provide them with interesting historical facts and stories of significant cultural locations along the route. The train will travel to Lahaska, Pennsylvania where it will then change direction and return to New Hope.
A variety of seating options are available on the "Tradition Excursions" — "First Class Bar Car," "Antique Seat Coach" or "Open Air Car."
Coach tickets are $23.99 for adults, $21.99 for children (ages 2-11) and $4.99 for toddlers.
The West Chester Railroad (Market Street Station, West Chester, 610-430-2233, www.westchesterrr.net) is running its special "Summer Picnic Special" trains every Sunday now through September 22.
The round-trip train ride travels to the village of Glen Mills and back and lasts for 90 minutes. During the brief layover in Glen Mills, riders can explore the historic Pennsylvania Railroad station and have a snack in the railroad's picnic grove along the Chester Creek.
Riders can order a boxed lunch when they purchase their tickets online. Sandwich choices are ham and cheese hoagies, turkey and cheese hoagies, and PB&J. All lunches, which are made fresh, come with chips, fruit, drink and cookies.
Additionally, the lunches are packed in a special reusable lunch bag emblazoned with the WCRR logo. Tickets for the train rides are $15 for adults, $13 for children ages 2-12 and free for kids under two.
The Wilmington & Western Railroad (2201 Newport Gap Pike, Wilmington, Delaware, www.wwrr.com) is back up and running with the Mount Cuba Meteor excursion.
You can take a leisurely 1.5-hour round-trip ride up the Red Clay Valley to the Mt. Cuba Picnic Grove, where you'll enjoy a 30-minute layover to have a picnic or simply admire the natural surroundings. The Mt. Cuba Meteor excursion is a relaxing way to spend an afternoon outside with family or friends.
This event is powered by one of the railroad's historic first-generation diesel locomotives.
The Strasburg Railroad (Route 741, Strasburg, 717-687-7522, www.strasburgrailroad.com) is  running its regular trains beginning August 28 and hosting its  "Day Out With Thomas" event on select dates in September and October.
There is a mutual love affair between kids and Thomas the Tank Engine which is especially evident when Thomas gets up-close and personal with his fans during his visits to the Strasburg Railroad.
Every year, the steam locomotive named Thomas makes several visits to Lancaster County where he entertains enthusiastic children and their parents.
For more than 50 years, Thomas the Tank Engine and his Island of Sodor friends have been favorites of preschoolers and their parents. Based on "The Railway Series" (classic stories authored by a father who loved trains and wanted a shared experience with his son), "Thomas & Friends" has evolved into a rite of passage that inspires imagination.
Fans will be able to get personal with Thomas the Tank Engine, a full-sized operating steam locomotive who will be talking for the first time ever. And, they will also be able to ride a train pulled by Thomas and meet the locomotive's buddy Percy.
The tourist rail line's regular excursion train rides are 45-minutes in length (4.5 miles east and 4.5 miles returning west on the same track).
Tickets are $15.50 for adults and $8.50 for children (ages 2-11).
A popular event in Delaware this weekend is "Steamin' Days" at Auburn Heights Preserve (3000 Creek Road, Yorklyn, Delaware, 302-239-2385, http://auburnheights.org) on September 1.
"Steamin' Days," which is held on the first Sunday of the month through November, focuses on steam power.
During "Steamin' Days at Auburn Heights," the site is bustling with activity.
Visitors are encouraged to climb into an antique automobile or board one of the trains and experience what it was like to travel at the turn of the 20th century. They can also tour the magnificent 1897 mansion that was home to three generations of the Marshall family.
Also included is entry to the Marshall Steam Museum, which features the world's largest operating collection of Stanley steam cars along with a 1930s working Lionel electric train display, a hands-on engine display, kids' activities and exhibits and the Museum Gift Shop.
Activities run from 12:30-4:30 p.m. each time.
Advance registration is recommended as capacity will be limited to adhere to current health precautions related to Covid-19.
Tickets are $12 for ages 13 and up and $8 for ages 12 and under, which cover all rides and building tours, are $19 (13 and older) and $12 (age 12 and under). This is a "members only" event. Memberships cost $40 per year.
The Independence Seaport Museum (211 S. Columbus Boulevard Philadelphia, 215-413-8655, www.phillyseaport.org) is open again and has a variety of special events on its schedule.
On September 5, it will offer "Kayak Excursion to Petty's Island" from 9 a.m.-1:30 p.m.
This 10-mile kayaking excursion is for the experienced paddler, and nature lover. The trek will lead to Petty's Island, a 292-acre island in the middle of the Delaware River. Cost is $75 per person and you must be 18 years of age to participate.
"Remembering V-J Day" got underway on August 31 and is running through this weekend.
Guests are invited to join Independence Seaport Museum during the weekend as it remembers V-J Day.  September 2, 2020 marks the 75th anniversary of Japan's formal surrender aboard the USS Missouri.
The museum will be sharing images, facts, and videos that discus the crucial role submarines played during World War II.
"Boatin' in the Basin" will be offered on September 9 from 4-5 p.m. and 6-7 p.m.
Participants will be able to boat around the Penn's Landing basin in a swan, dragon, flamingo, or duck – an activity that is billed as "the perfect socially distant outdoor recreational activity for you and your household. "
"Boatin' in the Basin" requires pre-purchased tickets, no walk-up tickets will be available. Pricing is per boat and all rentals will be for one hour.