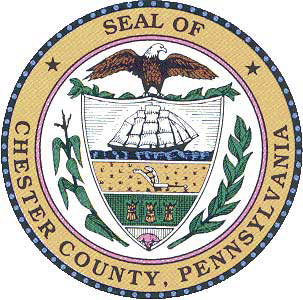 WEST CHESTER — Chester County Commissioners Marian Moskowitz, Josh Maxwell and Michelle Kichline opened their August public meeting Wednesday by recognizing and supporting the County's efforts to address substance abuse.
The Commissioners presented a proclamation recognizing September as National Recovery Month, noted the County's support for National Overdose Awareness Day on August 31st, and announced a donation of $50,000 for the County's COPE initiative, raised by last year's Color 5K to support the program that personally encourages overdose survivors to enter treatment.
Reading the proclamation for National Recovery Month, Commissioner Josh Maxwell said that, "Every day, courageous women and men take the step toward reclaiming their lives from substance use disorders, and recognition that recovery is a reality sends a message of hope to the community."
In proclaiming September as National Recovery Month, Maxwell also noted the call for all residents to celebrate individuals in recovery and to honor all family members, treatment and recovery support professionals and champion who make recovery possible.
Vince Brown, Executive Director of the Chester County Department of Drug & Alcohol thanked the Commissioners for their support of National Recovery Month and provided details of two virtual events scheduled in September – Recovery Walks 2020! on September 12th , and a community naloxone training day, on September 22nd, co-hosted with Chester County Hospital.
Commissioners' Chair Marian Moskowitz provided details of Chester County's participation in International Overdose Awareness Day, which includes placing 104 purple pinwheels on the lawn of the Justice Center and West Chester Borough Hall; one pinwheel for every Chester County life lost to opioid and heroin overdose in 2019.
"In displaying these pinwheels, we encourage everyone to raise awareness of overdose, reduce the stigma surrounding overdoses and drug-related deaths, remember the lives lost to overdose, and acknowledge the immense grief felt by families and friends who have lost someone that they love to this terrible disease."
Commissioner Michelle Kichline's comments followed, and focused on news of the Chester County Color 5K, an annual event that, over the past four years, has raised significant funds to help battle the opioid and heroin epidemic in Chester County.
Commissioner Kichline announced the donation of $50,000, netted by the 2019 Color 5K, for Chester County's COPE program.  She thanked sponsors and participants for their tremendous support of last year's event, and confirmed that the event this year would not be held, due to COVID-19.
In her comments at the meeting Commissioner Kichline said, "Although we considered holding a virtual Color 5K this year, we know that so many worthy non-profits in Chester County are struggling because of COVID-19.  And many of those non-profits provide crucial services that are linked to, and positively address substance abuse.
"So rather than hold a virtual 5K and ask for donations to the Color 5, we encourage everyone to set a goal of running – or walking – their own 5K," added Commissioner Kichline.  "Dress in brightly colored clothes if you want, and then make a donation to the Chester County non-profit of your choice in memory of someone you know who lost their life to substance abuse, or to honor someone who is still struggling with substance abuse."
Developed by the Chester County Department of Drug & Alcohol Services, with input from the County's Drug Overdose Prevention Task Force, the COPE program ensures overdose survivors being treated in local emergency departments are personally encouraged to enter treatment. A 24/7 on-call Engagement Team provides personal support for overdose survivors and their family and friends while they are in the hospital emergency department, as well as following discharge from the ER.  COPE also provides overdose prevention information and outreach to the hospitals and their staff.
Since its inception, the COPE program has made 287 personal referrals for overdose survivors, taking them from local emergency departments to treatment facilities.  These services continue to be offered during the pandemic, with special measures being taken to ensure those who are in need of treatment receive it safely.
In addition to developing and implementing the COPE program, Chester County continues to address the many different aspects of the opioid and heroin crisis through its Overdose Prevention Task Force.  The county was one of the first to create a task force, which takes a multidisciplinary approach.  This includes the arrest and prosecution of drug dealers, moving those suffering from addiction into treatment and counseling, educating children and their parents through prevention programming, taking drugs off the streets through the drop box initiative, and working with doctors and health care providers on opioid prescribing practices.