By Denny Dyroff, Entertainment Editor, The Times
Recently, there has been a relaxing of the area's state governments' "stay at home" and "no social gatherings" restrictions which had been imposed because of the COVID-19 pandemic.
Attractions such as tourist sites, amusement parks, zoos, gardens and arboretums, state and national parks and family fun centers are once again open to the public – though most are open with reduced capacity and strict guidelines.
If there are attractions you want to visit, it would be a smart move to do it soon.
With so many people partying as if the pandemic is a hoax and ignoring heath guidelines – especially those referring to social distancing and wearing masks – the COVID-19 numbers are beginning to spike. Masks having been turned into political statements makes it even worse.
The trend is heading in a wrong direction. As a result, many of the options for fun things to do outside your home may return to the "restricted" or "forbidden" lists before the summer ends.
A trip to the zoo is always a fun summertime event.
The Philadelphia Zoo (3400 West Girard Avenue, Philadelphia, https://philadelphiazoo.org/) reopened to the public on July 9. The Zoo will limit visitor capacity and implement health and safety measures recommended by state and local officials to provide a safe environment for humans and animals alike
"We are thrilled to welcome our members and guests back to the Zoo," said Vikram H. Dewan, the Zoo's President and CEO.  "On the first visit back, guests will find that some of the procedures look a bit different, but with more than 1300 rare and endangered animals in our care, and many visitors onsite, the enhanced procedures will help with maintaining a delightful, clean and safe experience."
Animals are on the move like never before at Philadelphia Zoo with Zoo360, a first-in-the-world system of see-through trails passing through treetops, crossing over pathways and connecting habitats, giving animals like amazing big cats, majestic primates and marvelous meerkats the opportunities to travel and explore.
Visit our young western lowland gorillas, baby sloth bear cub, giraffes, hippos, white rhino, zebras, Amur tigers and more at America's first Zoo."
Visitors can explore the Zoo's 42-acre Victorian garden and enjoy award-winning exhibits like Big Cat Falls, PECO Primate Reserve, McNeil Avian Center and KidZooU, a wildlife academy that offers dynamic displays, rare breeds and hands-on experiences.
Philadelphia Zoo is the second highest ticketed attraction in Philadelphia, one of the region'' foremost conservation organizations and home to nearly 1,300 animals, many rare and endangered. By connecting people with wildlife, Philadelphia Zoo creates joyful discovery and inspires action for animals.
The Philadelphia Zoo has issued the following guidelines for visitors:
Before Your Visit:
* All visitors MUST reserve / pre-purchase timed-tickets for admission at www.PhiladelphiaZoo.org. Tickets will not be available for purchase onsite.
* Tickets for ages 2+ are $20, and parking is $17 per vehicle. Children under age 2 are free but must have a reserved ticket.
Members must make advanced reservations online and may reserve one visit per membership at a time for up to the number of adults, children and guests covered by their membership.
Social distancing is required. Masks are required for guests 8 and older.
Masks are encouraged for children age 2-7
No masks for children under 2
At the Zoo guests will see:
* Indoor animal exhibits and attractions including the Rainforest Carousel, Wildworks Ropes Course, SEPTA PZ Express Train, and Swan Boats remain closed.
Touchless toilets, faucets, paper towel and soap dispensers.
Hand sanitizing stations throughout the campus.
More grab and go food selections and touchless transactions at food locations like The Urban Green, Impala Plaza, Eagles' Roost—for mobile order scheduled pick-up as well as window service and Dippin' Dots. 
Guests can bring their own food in the Zoo.
Clean Team – staffers dedicated to sanitizing and cleaning high touch areas.
New procedures that allow public safety officers to check bags without touching.
"We are committed to creating a great environment for everyone. With 42-acres of beautiful gardens, the Zoo is the perfect spot to connect with loved ones while enjoying the outdoors," said Dewan.
General admission tickets, which are $20, are sold out through July 19 and available from July 20 on. Due to capacity restrictions, tickets are limited for both members and general admission ticket holders.
The website for the Elmwood Park Zoo (Elmwood Park Zoo, 1661 Harding Boulevard, Norristown, www.elmwoodparkzoo.org) has announced, "The wait is over. We're open."
The zoo first opened in 1924, when a private landowner donated a small piece of property and a handful of white-tailed deer to the Borough of Norristown. As time progressed, upgrades became imperative to the living conditions of the animals. The first change was the design of the cages which went from wire, the norm for the early 20th century, to realistic habitats.
The first animals that were exhibited came from North and South America. The zoo's funds were mostly given to them by the Norristown Zoological Society.
The NZS achieved non-profit status as an organization in 1985 and took over ownership of Elmwood Park Zoo from the municipality of Norristown. The first huge operation that went into action was the expansion of the park that was completed in 2002, and the park size doubled from its original eight-acre size.
From 1999-2002, Elmwood Park Zoo added more offices and shops to help regulate the business flow. The most popular spot at the EPZ is the interactive playground that was constructed in 2001. A year later, it included more common canines and rare weasels, specifically the endangered black-footed ferret.
That same year, this zoo finished its Oberkircher Discovery Center, an educational facility. Despite advancing old constructions, the zoo still has historical landmarks up for display, including their oldest office built in 1924.
In response to the COVID-19 pandemic, the zoo posted this message on its website:
For the health and safety of our guests, animals, and staff, we have created a reopening plan that is in accordance with all state and county guidelines and recommendations, as well as the CDC's protocols.
Please read carefully before planning your visit.
You must reserve tickets online prior to visiting.
No tickets will be sold at the gate.
You will be prompted to choose an entry time for your ticket. You will have a 30 minute window to enter the zoo from your chosen entry time.
Please arrive at the zoo entrance only at the time designated on your ticket. Early arrivals will NOT be accommodated.
WHAT WE ARE DOING
-We will be closely monitoring our attendance to ensure that we do not exceed the capacities set by PA State and Health Authorities.
-All staff, volunteers, and interns must wear face masks and appropriate PPE.
-All staff, volunteers, and interns must have their temperature taken prior to the start of their shift and prior to entering the building/facility.
-Our custodial & check-in staff must wear gloves during their shift.
-We have installed hand sanitizer stations throughout the zoo, especially in high contact areas.
-All bathrooms have a maximum capacity posted on the door.
-We have provided each bathroom with single use towel dispensers for guests to use to touch surfaces.
-Each bathroom will be cleaned once every half hour.
-We've hired multiple new custodial positions dedicated to the sanitization of high traffic areas, including the zoo entrance and all surfaces.
GUEST RESPONSIBILITIES
-If you feel sick, please respect the safety of others (and our animals) and stay home. We will be ready to welcome you back when you are feeling better!
-Bring your own mask and wear it during your visit with us. Guests without masks will not be admitted into the zoo. (Those with health conditions and who have received zoo approval, and children ages 8 and under are not required to wear a mask.)
-Remain inside your vehicle, or wait in the designated waiting area, until the entry time stated on your ticket.
-To avoid congestion, there will be no re-entry once you have entered the zoo. Please make sure you have everything you need from your vehicle in order to enjoy your visit!
-Practice safe social distancing and stay 6 feet away from others.
-Follow the one way traffic flow and stay on approved pathways. Do not cross barriers and ensure that children do not wander into forbidden areas.
-Use the single use towels available in the bathrooms to touch any handles/surfaces.
-Wash your hands with soap and water and avoid touching your face.
-Water fountains and vendors will be closed so we suggest you bring your own drinking water.
-There is limited seating at the zoo. We ask that you please keep moving to avoid congestion.
Admission to the Elmwood Park Zoo is $9.95 for all ages.
The Brandywine Zoo (1001 North Park Drive, Wilmington, Delaware, www.brandywinezoo.org) posted this message:
"THE BRANDYWINE ZOO IS OPEN AND WE ARE SO HAPPY TO WELCOME YOU BACK!
"During this temporary phased reopening, your Zoo journey may look a little different. We are doing all we can to promote a healthy and fun environment, and in doing so, we also rely on you to keep recommended self-care in mind for your safety and the safety of others.
"Throughout your Zoo experience, please be mindful of current CDC guidelines and public health recommendations. As part of our continued commitment to the well-being of our guests, staff and the animals in our care, and in ongoing efforts to assist our community in preventing the spread of COVID-19, we have implemented enhanced protocols and procedures you'll notice during your visit.
"The guidelines listed below are TEMPORARY and will be lifted when it is safe to do so. Changes may occur at any time, so please check this website for current information."
Brandywine Zoo is a small 4.7-acre zoo that opened in 1905 in Brandywine Park in Wilmington, Delaware. It is located on the banks of the Brandywine River. The Brandywine Zoo has been a member of the Association of Zoos and Aquariums since 1981.
The Brandywine Zoo is part of the Delaware State Parks and is managed by the Delaware Division of Parks and Recreation with the support of the Delaware Zoological Society. The Delaware Zoological Society is the non-profit membership organization that supports the mission of the zoo.
The zoo has issued guidelines in accordance with those of the State of Delaware and posted the following:
"THINGS TO KNOW BEFORE YOU VISIT:
Facial Covering Guidelines: Masks worn should be a fitted medical mask or cloth face mask that secures behind the ears or ties behind the head. NOTE: Crochet/knit masks or bandannas are not acceptable – they still permit moisture from breath to pass freely to the surrounding air and therefore do very little to prohibit potential spread.
ALL guests ages 13 and older are required to wear Face Masks for the safety of our animals, staff and guests. All staff will be wearing masks throughout your visit.
Visitors over the age of 12 are required to wear cloth face coverings in public settings where other social distancing measures are difficult to maintain.
Any child 2-years-old or younger MUST NOT wear a face covering, due to the risk of suffocation.
Face coverings are recommended for children age 2-4 when feasible.
Face coverings are strongly recommended for children ages 5 and above as long as there are no health risks based on a child's medical condition.
Brandywine Zoo members please bring your membership card and photo ID for entry. Non-members can make their reservations online.
All transactions within the Zoo will be paperless (no cash).
You'll find hand-sanitizing stations throughout the Zoo for your convenience. Wash your hands often, using soap and water, for a minimum of 20 seconds. If soap and water are not available, the CDC recommends a hand sanitizer containing at least 60% alcohol
We are frequently cleaning and disinfecting touchpoints and restrooms using a solution approved by the Centers for Disease Control and Prevention (CDC). Please note that porous surfaces, such as those in our Nature Play area, are not able to be sanitized.
Restrooms (by the entrance) will be open
Snack bar will be open for beverages, snacks and ice cream (no cash, credit cards only.)  Vending machines are available for cash transactions.  Water fountain will be closed.
Gift Shop will be open to one family at a time (masks required).  Please bear with us if you are asked to wait to enter the gift shop.
We are promoting a one-way experience that reinforces social distancing guidelines at all locations where it is feasible. Please click on the image of the map above to see our recommended visitor travel path.
Animal habitats will be marked with suggested viewing locations that will help guests appropriately distance while viewing our animals.
Some exhibits and experiences may be closed during your visit. At this time, no in-person programming will take place. For the safety of our animals, staff, and other guests some areas usually open to the public may be closed off.
The Barnyard will be closed to visitors, but you can view the goats and chickens from outside their yard.
If you or a member of your party are feeling unwell, please visit us another time.
Help us promote social distancing by remaining at least six feet away from others who are not part of your party.
Admission to the Brandywine Zoo is $7 for adults and $5 for children (ages 3-17) and seniors (62 and older).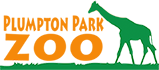 The Plumpton Park Zoo (1416 Telegraph Road, Rising Sun, Maryland, plumptonparkzoo.org) has re-opened and is welcoming visitors.
The Plumpton Park Zoo is located in Rising Sun along Maryland Route 273, which is part of the Mason and Dixon Scenic Byway. The zoo is home to 165 animals of 75 different species. The Jeremiah Brown House and Mill Site, which is on the National Register of Historic Places, is also on the zoo grounds.
The zoo was started by Edward Plumstead in 1985 on his family estate, initially with deer and a few domestic animals. Now the zoo is home to more than 165 exotic animals and a professionally trained staff of zookeepers and professionals. The zoo welcomes over 85,000 visitors a year.
The zoo's website posted the following COVID-19 message:
COVID19 and our Mask Policy
The Zoo is reopened as a walk-through zoo again June 5th. Masks are required at admissions, in bathrooms and in the gift shop. The reptile house will remain closed until the state changes our phase. Admissions has been redesigned to better accommodate social distancing requirements. We have reduced the number of people in the zoo by use of limiting entry to advanced ticket sales of 25 people per 15-minute time slot. This is a 50% occupancy level. Because the rest of the time, social distance will be well more than 6 feet and in sun light we are not requiring masks in outdoor spaces. We are especially concerned with requiring the wearing a mask during warmer weather. The use of masks is only required by guest 10 or older as per State guidelines in the areas described above. However, guests are free to wear masks if they choose to. We may relax the face mask requirement soon based upon updates from the Maryland government.
ADVANCED TICKET SALES
To continue to comply with these recommendations tickets must be purchased in advance on-line.
Admission to the Plumpton Park Zoo is $15.95 for adults, $13.95 for seniors, and $9.95 for children (ages 2-12).
There are several zoos in southern New Jersey that are worth a drive to the Garden State.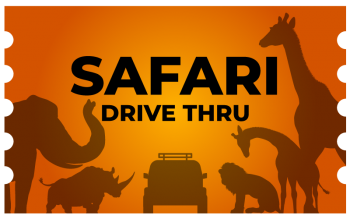 Wild Safari Drive-Thru Adventure (Six Flags Great Adventure & Safari, 1 Six Flags Boulevard, Jackson, New Jersey, www.sixflags.com) features a drive through the safari's 350-acre preserve.
After a pause caused by COVID-19, Six Flags Wild Safari Drive-Thru Adventure is now open and can be enjoyed in a comfortable socially distanced environment.
Boasting 1,200 animals from six continents including elephants, rhinos, tigers, giraffes and lions, Wild Safari Drive-Thru Adventure takes explorers on an exhilarating, interactive animal adventure. Guests can explore the most interesting and exotic creatures at a 350-acre preserve in Jackson, New Jersey.
The journey takes nearly an hour and is done in your own vehicle.
The attraction, which re-opened on July 4, offers the following COVID-19 information:
Our opening plan, which was developed in consultation with epidemiologists, meets or exceeds federal, state, and local guidelines for sanitization, hygiene, and social distancing protocols.
Health Screenings for Guests and Team Members
Strictly Enforced Social Distancing
Extensive Sanitization and Disinfecting Protocols
Sanitized Food Preparation and Service
Commercial-Grade Cleaning Equipment and Supplies
Multi-Layered Guest and Team Member Communication
Park Reservations System to Manage Attendance
Admission to the Wild Safari Drive-Thru Adventure is $19.99.
Cohanzick Zoo (Mayor Aitken Drive, Bridgeton, cohanzickzoo.org) is a family-friendly attraction near South Jersey's Pine Barrens.
Cohanzick Zoo opened in 1934 and bills itself as New Jersey's first zoo. It houses more than 100 animals, representing 45 species. Part of the city's Department of Recreation and Public Affairs, it is also supported by the Cumberland County government and donations. The zoo has an "adopt-an-animal" program to sponsor animal welfare.
The zoo is now open every day from 10 a.m.-3 p.m.
According to the zoo's website:
The following COVID-19 SAFETY GUIDELINES are in place:
Masks are REQUIRED for ages 2 and up. Please do your part to protect our small staff and our animals (our primates and cats are especially vulnerable to the virus). Wear your mask during your entire visit. If you feel out of breath or overheated, kindly walk out to the parking lot for a break.
Restrooms will not be open at this time.
Please keep a social distance of at least 6 feet from other guests.
Zoo foot traffic will be ONE WAY. Please don't double back. Follow the signs & arrows.
At this time, high contact areas are CLOSED. Please respect the barriers.
Admission to Cohanzick Zoo is free.
South Jersey also has another interesting animal attraction which is like a zoo – a marine zoo.
Adventure Aquarium (Wiggins Waterfront Park, 1 Riverside Drive, Camden, New Jersey, www.adventureaquarium.com) is a family-oriented attraction featuring one-of-a-kind exhibits where visitors come face-to-face with penguins, turtles, stingrays and other creatures of the deep.
The Adventure Aquarium, formerly the New Jersey State Aquarium, originally opened in 1992. It re-opened in its current form on May 25, 2005 featuring about 8,000 animals living in varied forms of semi-aquatic, freshwater, and marine habitats. The facility has a total tank volume of over 2 million US gallons and public floor space of 200,000 square feet.
Some of the current featured attractions are Hippo Haven, Caribbean Currents, Piranha Falls, Ocean Realm, Creature Feature and Penguin Park.
The Aquarium's COVID-19 inspired new health and safety procedures are:
Daily capacity will be limited – Member Reservations are required for a specific visit date and entry time, daily tickets will also be date and time-based.
Face masks or face coverings are required for all visitors ages 3 and up. Employees will wear face masks.
Temperature screenings will be taken prior to entry. Anyone with a temperature of 100.4 or higher and anyone traveling in the same vehicle with them will not be able to enter.
The Flying Fish Beer Garden, café and Penguin Park will have food options available for outdoor dining only.
Physical distancing measures have been put in place including physically distanced queues, marked barriers and social distancing reminders.
Areas where social distancing can't be achieved will be temporarily closed including the 3D Theater, play areas and animal encounters.
Additional sanitation measures have been implemented. This includes high touch point areas being cleaned more frequently and providing additional hand sanitizing locations.
Admission to Adventure Aquarium is $31.99 for adults and $21.99 for children (ages 2-12).
Several other zoo and animal attractions of note are located in Pennsylvania Dutch country and the Lehigh Valley. They are Zoo America (201 Park Ave, Hershey, www.zooamerica.com), Wolf Sanctuary of PA (465 Speedwell Forge Rd, Lititz, https://wolfsanctuarypa.org/) and Lehigh Valley Zoo (5150 Game Preserve Rodd, Schnecksville, www.lvzoo.org).