By Mike McGann, Editor, The Times @mikemcgannpa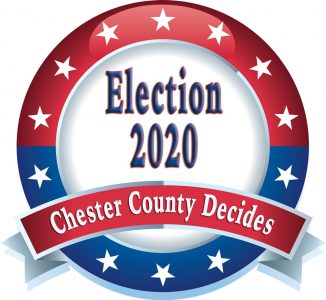 If you were expecting to see results this morning of the many contested primaries in and around Chester County — you may need a bit of patience.
And any candidate declaring victory might be a bit premature.
More than half of the voters in Chester County used Vote-By-Mail — while 63,583 votes were cast at the polls Tuesday, about 72,000 ballots came in by mail and are being counted, according to Chester County Commissioner Josh Maxwell — who noted on Twitter Wednesday morning that about 25,000 mail ballots had been counted so far, with it likely taking another two days to complete the count. In addition to Voter Services staff, Maxwell said that county employees from Human Resources, Finance and Legal staff were assisting in the count.
With more than half the vote still out, the results on the county Election results may be far from conclusive — there's no way to know where the mail votes came from and from which party.
Adding to the confusion: don't expect to see results from the 9th Senatorial District primary between Democrats John Kane and Brett Burman or the 160th State House race between Anton Andrew and Cathy Spahr. Delaware County was given an extension until June 8 for ballots by mail to be received — which could delay results into the end of next week.
When more reliable results are available, The Times will publish them.