By Mike McGann, Editor, The Times @mikemcgannpa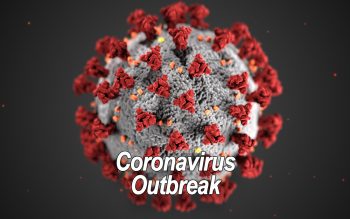 As Chester County leaders push Gov. Tom Wolf to move the county to Yellow status on June 4, there is some immediate good news: as of today, you can get your favorite cocktail to go from your favorite bar or eatery (assuming they're open) to take home and enjoy.
And maybe some bad news: on the heels of the county request, the state released the first batch of the Carnegie-Mellon University Risk-Based Decision Tools, and those numbers appear to be saying to Chester County: not so fast.
In a confusingly laid out and difficult to decipher PDF report — some of the diagrams lacked keys to decode their actual meaning — it would appear Chester County is among the most risky counties to reopen at this time, rivaling nearby Delaware and Philadelphia.
The report measured COVID Case Risk — the much debated new cases per day over a two-week period; the Commute Risk, which looks at the number of workers commuting from neighboring counties; the ICU Capacity Risk, the number of 60 year old and older residents versus the number of ICU beds; Population Density Risk, which accounts for the population of a region; the Population Age Risk: the percentage of population older than 60; and the Re-opening Contact Risk, the percentage of workers currently not working due to the lockdown.
According to data tables — it appears Chester County fares well in Population Age Risk and ICU capacity, moderately in Re-Opening Contact Risk, moderately bad in the 14-day new case average and poorly in Commute Risk and Population Risk. A second chart — a "County Scorecard, with no key coding — seems even worse for those hoping for an early opening.
Presuming "red" is bad and "green" is good (and there appeared to be different shades of both, making it even more complicated — not to mention impossible for color blind people to read), Chester County rated "Red" in 14-day cases, Commute Risk, Re-Opening Contact Risk and Population Density Risk, "grey" in ICU Capacity Risk and "green" in Population Age Risk.
The visual report notes at the end: "The risk indices and colors are relative risks and do not correspond to "open" or "not open" recommendations. These indices are provided to the State as one of many inputs they consider in making decisions affecting the 'Process to Reopen Pennsylvania.' "
As you may need to enjoy an adult beverage or two to contemplate a longer lockdown in Chester County, on Thursday, Wolf signed House Bill 327, now Act 21 of 2020, allowing the temporary sale of cocktails-to-go from bars, restaurants or hotels with a liquor license. The law takes effect immediately.
"This new temporary rule creates more business for bars and restaurants when they need it, helps to meet customer demand and supports social distancing," said Gov. Wolf. "As we approach the holiday weekend, I encourage all Pennsylvanians to remember to drink responsibly."
The law applies to bars, restaurants and hotels that have lost 25 percent of average monthly total sales during the COVID-19 emergency. The beverages must be sold in containers with a secure lid in quantities from 4 oz. to 64 oz. before 11 p.m. An additional seal is required on the straw opening of a lid. Within 60 days, bars and restaurants must use a transaction scan device to verify a consumer's age if the person appears to be younger than 35 years of age.
Meanwhile, although the recent trend had been down, new figures from the state Department of Health (DOH) show an uptick in new COVID-19 cases in the state on Wednesday. DOH reported 980 new cases for a statewide total of 65,392. 102 new deaths were reported, bringing the current state death toll to 4,869.
In Chester County, no new numbers were reported as of The Times 3 p.m. deadline.