By Mike McGann, Editor, The Times @mikemcgannpa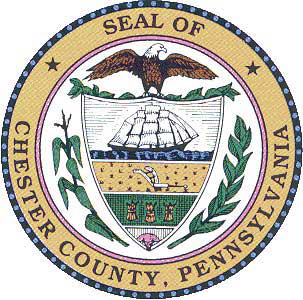 The Chester County Commissioners issued a statement Wednesday night, calling on Gov. Tom Wolf to allow the county to prove it is ready to move to Yellow status in the state's reopening plan by June 4 — and asking county residents to try to be patient and stick it out two more weeks.
In the statement, the Commissioners — Marian Moskowitz, Josh Maxwell and Michelle Kichline — acknowledge that the county is not ready, yet, but is moving in the right direction.
"The reality is we are close, but we are not there quite yet," the joint statement said "We need to see a bit more of a decline in the number of new positive cases we see each day, and we need to increase access to testing."
The statement also had a message for county residents: thank you.
"We also recognize that you have been doing your part," the statement said. "You have followed the guidelines and have stayed home. You have supported small businesses and local restaurants that continue to operate under restrictions. You have supported essential workers in their tireless fight against this invisible enemy. And for all of this, we thank you."  
In making their argument to Wolf, the Commissioners said county data tells them it is almost time to start the reopening process.
"Chester County's data indicates that we should be able to safely move to the yellow phase on June 4th, and that is what we are strongly urging the Governor to agree to. Moving to yellow is really a cautious step forward," the statement said. "This date gives us sufficient time to expand access to testing and the time needed to see a steadier pace of daily new cases.  This date also gives us time to make ready our businesses and organizations so that our residents – their customers – can be confident that they will be safe.  Most importantly, we have the support of our own Chester County Health Department in aiming for June 4th."
The statement looks at the metrics Wolf has established for counties to advance in the reopening plan and takes issue with some.
"The Governor has established a complicated set of metrics to determine when a county or region can move to 'yellow', the statement said. "One metric that has been the focus of many is '50 new cases per 100,000 people over a 14-day period'. Honestly, we don't think this is a very good metric. At nearly 525,000 people, Chester County has a population density that makes achieving this number very difficult. We have been fighting hard to use metrics that make better sense, given our demographics."
As of this week — no new county numbers were available Wednesday due to issues with statewide counting at the Department of Health (DOH) — Chester County had a two-week moving daily average of 42.5 new cases, more than double the governor's metric, which would require averaging less than 19.6 new cases per day over a 14-day period.
The Commissioners said the county has the ability to do contact tracing — having its own Health Department unlike most counties in the state — and has been ramping up testing, including the county's antibody testing program.
And yet, they acknowledge that the data makes it clear the county is not ready to reopen right now, despite a clamor from business groups and some elected officials — some of whom suggest most of the deaths have come from long-term care facilities.
"Many people in Chester County say we should re-open now because the overwhelming majority of our deaths are related to long-term care facilities,"the statement said. "While this is true, the overall number of daily new positive cases are not related to long-term care facilities.  The overall number of daily new positive cases are related to community transmission."  
While a further slowing of the spread continues to be a focus, the county is also ramping up efforts to help the business community be prepared and ready to go when the time comes — addressing the issue of how to do it.
"We are addressing the 'how', through the work of our COVID-19 Business Task Force, and will have practical information about this for all of our businesses, organizations and residents in the coming days," the statement said. "Including a comprehensive, easy to navigate website that will be a trusted resource, with input from county business leaders on how we move forward economically. And for those who may be concerned, how we move forward safely."
The Commissioners cite the heavy toll the county has endured — as one of the first counties in the state to be ordered into lockdown status — and know how difficult it has been for residents.
"COVID-19 hasn't just impacted our physical health," the statement said. "The domino effect affect has touched our financial health and our emotional health and we have called upon all county resources to help as much as we can for residents and businesses alike. Resources like food distribution, mental health services, the Main Street Preservation Grant program. Even our Adopt a healthcare facility program, with churches and community groups providing moral support and acts of kindness for long-term care facility staff and residents."
While making the plea to Wolf, the Commissioners asked for county residents to continue to be patient for two more weeks, even if other counties feel they can ignore the governor.
"Now we ask you to do just a bit more," the statement said. "Please stick with us and give us the time to June 4th. Please support us as we continue to appeal to the Governor about our thought-out, data-driven reasons for naming June 4th as the date to relax restrictions in Chester County. Because the other reality is, we truly do not have the power to decide when to move to "yellow", the Governor does. And if we go against the Governor, it could cripple many of Chester County's businesses through state licensing restrictions. That factor weighs heavily upon us too."