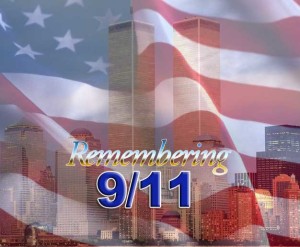 EAST MARLBOROUGH — The Unionville High School Music Department and the Brandywine Valley Chorale (BVC) present a remembrance of September 11 in music and images. The performance will feature The Armed Man: A Mass for Peace written by Welsh composer, Karl Jenkins.
The day marks the tenth anniversary of September 11 and will remember those who lost their lives, their families, friends and all who were touched by the events of September 11. Members of emergency response groups and the military will be honored as well.
Originally commissioned to mark the millennium, The Armed Man celebrates the struggle for world peace through a multimedia expression of choral music with orchestral and video accompaniment. Reflecting on war and peace in a multicultural, global society, Jenkin's piece has evolved into a choral tribute to the victims of 9/11.
Led by Unionville High School Music Teacher and BVC Artistic Director, Jason Throne, the musical story is enhanced by a visual accompaniment of video footage from around the globe depicting scenes from 9/11, the war in Kosovo, Afghanistan and World War I and II. The piece climaxes in a hope for peace in a new millennium, with joyful instrumentation and cheerful vocals.
The Brandywine Valley Chorale is a 40-member auditioned chorus founded in 2007, by a group of musicians, arts supporters and friends in the Unionville area and surrounding communities. The Chorale performs concerts throughout the Brandywine Valley Community. The Unionville High School Chorale is a 42-member chorale, led by Choral Director Jason Throne.
This free performance is open to all and will mark the first event of its type in the newly constructed Unionville High School Auditorium.