By Mike McGann, Editor, The Times @mikemcgannpa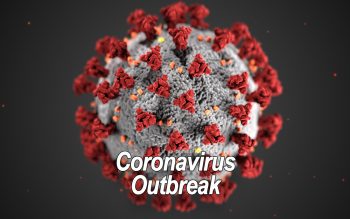 A day after a firestorm by an apparent attempt by GOP legislative leaders to spark various county rebellions against Gov. Tom Wolf's emergency COVID-19 Stay At Home and business closure orders — and Wolf making it clear those counties would pay a price — there appeared to be an uneasy quiet with no action in the ongoing standoff.
Beyond Wolf's clear denunciation later on Monday, followed by U.S. Sen. Pat Toomey issuing a statement that it would improper for the governor to withhold federal CARES money from counties that open up without state approval, little appeared to change, beyond published reports saying an admission from a Cumberland County Commissioner that he felt pressured by GOP legislative leaders to participate in the rebellion.
Again, Chester County is not part of this movement, and remains fully cooperative with the state — as one of the earliest counties to be closed down, it is likely to be among the last to reopen (Philadelphia will likely be last) as the southeast was hit hard and early by the virus outbreak.
Toomey issued a statement Monday afternoon taking issue with Wolf's plan to withhold federal funds — and argued that the state is moving too slowly to reopen.
"It is wrong for Governor Wolf to withhold federal taxpayer funds from the CARES Act in an attempt to coerce compliance with his increasingly misguided lockdown policy," Toomey said. "The CARES Act does not authorize this behavior. This development underscores the problem when one level of government sends money to a different level of government to be spent as the latter entity chooses. Money can be spent or withheld inappropriately and it is very difficult for taxpayers to know whom to hold accountable.
"The intent of the draconian shutdown of our economy was to slow the spread of COVID-19 so that we would not overwhelm our hospitals. It has been clear since, at least, mid-April that the capacity of Pennsylvania's hospitals have not been, and will not be, threatened. It is, therefore, no longer acceptable to deprive people of their livelihoods. Rather than punishing taxpayers by withholding federal aid that they helped to fund, our state government should be facilitating the safe re-opening of our economy."
Toomey's argument is in direct opposition to testimony Tuesday by Dr. Anthony Fauci, who leads National Institute of Allergy and Infectious Diseases and is a member of President Donald Trump's Coronavirus task force.
Fauci said Tuesday before the Senate Health, Education, Labor & Pensions Committee (which includes Pa. Sen. Bob Casey Jr.) that states and cities that reopen too quickly could have "uncontrollable" new outbreaks and had to make sure they had the medical capacity to deal with such an event. Fauci also said the virus is not currently under control and it is likely that the official national death toll of 82,000 is lower than the actual number.
Update: Following publication of this story, a spokesperson for Toomey objected to the characterization, arguing "Sen. Toomey has repeatedly noted – time and again – that areas that are still hotspots or have questionable hospital capacity should not be moving forward." A link to his plan can be found here.
New numbers from the state Department of Health (DOH) continue to suggest a gradual reduction in new case numbers. On Monday, 837 new cases were reported — up from Sunday but lower than the same day a week ago, with total cases up to 57,991. DOH reported 75 new deaths, bringing the state's death toll to 3,806.
Chester County Health reported 47 new cases, bringing the total of positive cases to 1,973 in the county. County Health reports 189 deaths to date.