By Mike McGann, Editor, The Times @mikemcgannpa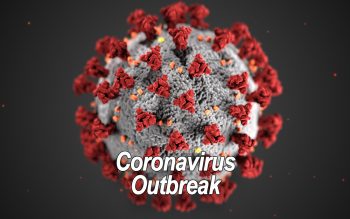 As statewide COVID-19 cases continue to sit at a relative plateau, as published reports said  Gov. Tom Wolf is expected to announce more counties Friday that will move from closed (Red) to partially open (Yellow) but it seems unlikely that Chester County will be among those counties.
Meanwhile Wolf and Attorney General Josh Shapiro announced an extension of of the state's ban on evictions and foreclosures through July 10. A previous state Supreme Court order had halted such actions through May 11.
The executive order ensures no renter or homeowner will be removed from their home for 60 more days.
"At a time when people need to stay home to protect their heath, they should not have to worry about losing their homes," said Gov. Wolf. "Ensuring that people can remain in their homes will help them to better protect their loved ones. It gives families the comfort of knowing they will have a place to live while all of us work together to fight COVID-19 and prepare to move Pennsylvania forward."
"I commend the Governor for his decision to delay eviction and foreclosure proceedings. We know it's critical for public health, and for our economic recovery, that people stay in their homes during this emergency," said Shapiro. "This order gives people struggling with lost income something they can count on — a roof over their heads."
Renters and homeowners are expected to continue making payments — unlike a number of other states which have instituted mortgage and rent deferral orders. The state suggests those unable to pay contact their bank or landlord to work out alternate arrangements.
According to the Department of Health (DOH) 1,070 new cases were reported Wednesday —  keeping within the narrow band range which has slowly trended down over the last couple of weeks. Additional reporting discovered some 310 new deaths attributed to the virus, bringing the state's death toll to 3,416.
In Chester County, there were 39 new cases reported, a slight bump from the day before, but like the state, following an overall downward trend. The current rate is about twice that would be required for the county to move from Red to Yellow, but about half of peak new case days earlier this year.
Although the school year will end without students returning to class, state officials have been busy ensuring that students in need continue to get the meals they would have received in school.
On Thursday, the Wolf Administration said it received approval from the Food and Nutrition Service of the U.S. Department of Agriculture (USDA) for a plan to provide Supplemental Nutrition Assistance Program (SNAP) benefits to students who are eligible to receive free or reduced-price meals at school through the National School Lunch Program. This program, known as Pandemic Electronic Benefit Transfer (P-EBT), will be temporary and is designed to bridge the gap left by schools closing and help families who may have strained resources due to the COVID-19 pandemic.
"Schools may be closed for the rest of the school year because of COVID-19, but students still need to eat breakfast and lunch. The Wolf Administration is committed to doing everything in its power to make sure that families have the resources they need during this public health crisis, and I am very grateful that the USDA will allow us to offer this support to families" said DHS Secretary Teresa Miller. "Going without essential needs like food to get by now can jeopardize children's health and development in both the short and long-term, and P-EBT will help families make up for the loss of in-school meals and avoid these potential long-term outcomes."
The approved P-EBT plan will allow for DHS to provide SNAP funds to households with children who have lost access to free or reduced-price school meals through the National School Lunch Program due to pandemic-related school closures. P-EBT benefits will be issued through EBT cards issued to qualifying families. A family's benefit will be determined based off the federal reimbursement rate for the daily rate of free school breakfasts and lunches, or approximately $5.70 per child. This benefit will be calculated for the remainder of the school year, leading to an approximate benefit of $370.50 per child if they were receiving free or reduced-price school meals when school closures began. Now that the program is approved, benefits will begin to be issued to qualifying families within approximately 15 business days.