By Mike McGann, Editor, The Times @mikemcgannpa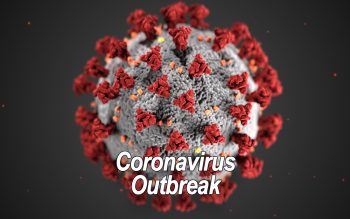 After a spike last week, COVID-19 cases in the state and locally appear again to be trending downward.
The state Department of Health (DOH) reported 885 new cases on Sunday, bringing the total of COVID-19 cases to 42,050. That represents a third straight day of falling numbers in the state, after a sudden spike midweek. Although the numbers appear to be improving, health officials caution that social distancing needs to continue for the foreseeable future.
"As we see the number of new COVID-19 cases continuously change across the state that does not mean we can stop practicing social distancing," Sec. of Health Dr. Rachel Levine said. "We must continue to stay home to protect ourselves, our families and our community. If you must go out, please make as few trips as possible and wear a mask to protect not only yourself, but others. We need all Pennsylvanians to continue to heed these efforts to protect our vulnerable Pennsylvanians, our health care workers and frontline responders."
Chester County's Health Department reported 34 new cases Sunday, for a total of 1,251.
Meanwhile Gov. Tom Wolf announced a plan to better collect data related to race and ethnicity and increased testing for COVID-19, Monday.
There is growing evidence that minority communities in the state are having higher infection rates and poorer outcomes than Caucasians. In response, Wolf has formed a Health Disparity Task Force.
"All Pennsylvanians deserve the same access to testing and treatment during the COVID-19 pandemic," Wolf said. "That's regardless of race, income, location, and every other factor. The goal for this task force is to help communicate issues with how the pandemic is affecting the state's minority and vulnerable populations.
"One of the problems we have is that we have heard how COVID-19 is hitting minority populations – in particular African-Americans – hardest across the United States and  anecdotally in Pennsylvania, but we lack the statistics needed to determine the severity of this issue here."
He noted that despite a mandate from Levine, 69% of race data is still unreported and there is almost no data related to ethnicity.  
"The task force has held three meetings so far, and our biggest concerns heard from these communities are improving data collection and increasing access to free testing," Lt. Gov. John Fetterman said. "I thank the governor for taking our recommendations and immediately calling for action."