By Mike McGann, Editor, The Times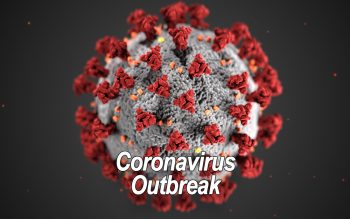 Amidst calls to start reopening the economy, there is growing evidence that the COVID-19 pandemic is not on the wane, as new numbers suggest growth statewide and, alarmingly, here in in Chester County.
A day after state officials signed an order mandating employee protections for the remaining businesses allowed open, the state saw a spike in COVID-19 cases, with 1,245 new cases reported on Wednesday, according to the state Department of Health (DOH), bringing the statewide case count to 27,735. DOH reported 60 new deaths in the state, bringing the death toll to 707 so far.
"COVID-19 cases and deaths continue to rise in Pennsylvania, and even though the daily increases are not exponential, now is not the time to become complacent," Secretary of Health Dr. Rachel Levine said. "We must continue to stay home to protect ourselves, our families, our community. If you must go out, please make as few trips as possible and wear a mask to protect not only yourself, but other people as well. We need all Pennsylvanians to continue to heed these efforts to protect our vulnerable Pennsylvanians, our health care workers and frontline responders."
In Chester County, new cases jumped by 47, to a total of 722. There were three new deaths reported, bringing the county total 26 to date.
On Wednesday, Gov. Tom Wolf announced that Levine, under her authority as Secretary of the Department of Health to take any disease control measure appropriate to protect the public from the spread of infectious disease, signed an order directing protections for critical workers who are employed at businesses that are authorized to maintain in-person operations during the COVID-19 disaster emergency.
"This order provides critical protections for the workers needed to run and operate these life-sustaining establishments," Gov. Wolf said. "Businesses across the state have already begun to implement many of these protocols on their own, and we applaud their efforts to protect employees and customers."
Additionally, Wolf and Lt. Gov. John Fetterman announced the creation of a COVID-19 Response Task Force for Health Disparity that will help communicate issues with how the pandemic is affecting the state's minority and vulnerable populations.
"We know of instances in Pennsylvania where major COVID-19 outbreaks have occurred in vulnerable communities, including ones where people do not speak English," Gov. Wolf said. "We're working to improve our data collection so we can get a better statistical understanding of how the virus has affected different groups of people. The Lieutenant Governor will be chairing a new Health Disparity Task Force that will work to identify short- and long-term consequences of the COVID-19 pandemic in our vulnerable communities."
The Task Force is comprised of members of the Wolf Administration, led by Lt. Gov. Fetterman and including the executive directors of each of the governor's five commissions representing minority populations, members of the Department of Health's Health Equity Response team and those that serve as the contact for stakeholders, constituents and legislators on issues and concerns surrounding health disparity in Pennsylvania's vulnerable communities during the COVID-19 pandemic and beyond.
Finally, On Thursday, the state's Liquor Control Board (LCB) highlighted its ongoing struggle to fill orders digitally, after Gov. Wolf ordered the closure of all of the state's retail liquor stores.
Although officials attempted, in a statement Thursday, to put a positive spin on matters, the numbers reveal the failure to ramp up capacity — it continues to be impossible for most people to access the Website. Pennsylvania's decisions led Ohio Thursday to restrict alcohol sales in six border counties to those with Ohio ID and Delaware closed its border to out of state shoppers earlier this month. Pennsylvanians have been crossing state lines to find alcohol after the state stores closed — in light of the state's restrictive laws on out of state online merchant sales of alcohol.
From April 1 through April 14, the state managed just 1,400 online orders per day in the entire state — with the exception of Easter, when two orders were filled. A jump on Wednesday to 4,408 prompted officials to cite a growing online order system — claiming more than 6,500 orders would be processed on Thursday. Fulfillment centers have been increased from three to 49.
Access to www.FineWineAndGoodSpirits.com continues to be randomized — essentially a digital lottery system allowing a tiny percentage of clicks through — to avoid overwhelming the site with high traffic, prevent order abuse, and prolong access throughout the day so that order availability isn't exhausted in seconds or minutes each day. 
"After ramping up 46 additional Fine Wine & Good Spirits stores and licensee service centers in the last few days and aiming to have 121 fulfillment centers picking and packing e-commerce orders this weekend, we've made significant progress in improving service to Pennsylvania consumers seeking access to wines and spirits," said Board Chairman Tim Holden. "Today, we're accepting 6,500 orders through our website, an 850 percent increase since April 1, when limited e-commerce sales resumed, and a 261 percent increase over the 1,800 orders we had been consistently accepting each day for a number of days."
Officials say they expect to be able to accept 10,000 orders per day in the coming weeks.