By Mike McGann, Editor, The Times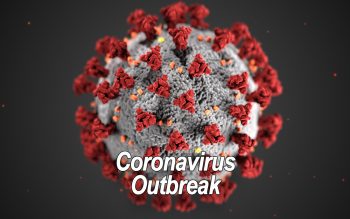 Better numbers and a process to create a plan to reopen the region, Monday, may be the first signs that the tide is turning in the battle against the deadly COVID-19 virus.
New case and fatality numbers in Pennsylvania and Chester County fell Sunday, as the governors of a number of Mid-Atlantic states announced process to jointly create a plan to slowly reopen society and business — a planning process Gov. Tom Wolf said could lead to the people of the state having their "hope for the future" restored.
At a joint press conference Monday afternoon, the governors of New York, New Jersey, Pennsylvania, Delaware, Connecticut and Rhode Island announced they would form a working group to come up with a coordinated plan for reopening business and society across the region.
In making the announcement, NY Gov. Andrew Cuomo said that there would be variations not only between the varying states, but between rural, suburban and urban areas, as determined by need, noting that each state will have some variations on the overall plan.
Each state will provide a health official, an economic development official and the governor's Chief of Staff as a working group to come up with a joint plan — as the state's economy are deeply interconnected and decisions made in one state impact neighboring states.
"We're creating a plan to let our people know we have a future," Wolf said via telephone into the press conference, saying he thought it was important for Pennsylvania's residents to know better days are ahead.
There's no timeline as yet —  in New York and Pennsylvania, COVID-19 cases appear to have crested, as New Jersey's numbers continue to worsen. Health decisions will be primary, the governors said, in a slow process of reopening the economy.
Some of the optimism came as the state was able to show a slowing of new cases and fatalities from the virus.
The state Department of Health (DOH) said Monday there were 1,366 new positive cases of COVID-19 in the state on Sunday, for a statewide total of 24,199 to date with 17 new deaths, bring the state death toll to 524.
"COVID-19 cases and deaths continue to rise in Pennsylvania, and even though the daily increases are not exponential, now is not the time to become complacent," state Secretary of Health Dr. Rachel Levine said. "We must continue to stay home to protect ourselves, our families, our community. If you must go out, please make as few trips as possible and wear a mask to protect not only yourself, but other people as well. We need all Pennsylvanians to continue to heed these efforts to protect our vulnerable Pennsylvanians, our health care workers and frontline responders."
In Chester County, the county Health Department reported 30 new cases on Sunday, marking the second straight day of declining totals. The death toll continues to be 17.
The strain on the state's hospitals has been significant — Gov. Tom Wolf announced a loan program for the state's hospitals, Hospital Emergency Loan Program (HELP), which could provide up to $450 million in loans to state hospitals.
"The combination of increased costs and reduced revenue has hurt many hospitals financially," Gov. Wolf said on Friday in a statement. "We must support our hospitals through this unprecedented time. When this pandemic finally ends, we're going to need hospitals to care for our regular medical needs, like heart attacks and broken bones. This new loan program will provide immediate relief to our hospitals, which are on the frontlines of this pandemic."
But hospital operators in the state said Monday that effort would not be enough.
The Hospital and Healthsystem Association of Pennsylvania (HAP) on Monday asked Gov. Wolf to relieve the state's hospitals of making Quality Care Assessment (QCA) payments totaling $500 million.
According to HAP, it is asking the commonwealth to cover the required tax payments to alleviate the financial stress facing hospitals as a result of the COVID-19 pandemic. Deadlines for the QCA payments are coming in May and June. If the payments are not made, federal matching dollars that support hospitals will not be available.
"The COVID-19 pandemic has already taxed Pennsylvania's hospitals, and now the upcoming assessment payments will only exacerbate a developing financial crisis," said Andy Carter, CEO and president of HAP. "We immediately need the state to work with us and cover these payments so hospitals can fight COVID-19 today and carry out the mission of providing care for patients tomorrow."
While saying he appreciated the governor's loan plan, Carter said it was completely inadequate to the needs of the state's hospitals.
"HAP appreciates the commonwealth's gesture toward relieving a cash flow crunch, but a loan, capped at a relatively modest amount, falls dramatically short of what is needed to shore up the hospital community's short- and long-term solvency," Carter said.
HAP is also asking the state to establish a Health Care Coronavirus Emergency Response Fund of $1.5 billion to make sure the commonwealth's health care providers — hospitals, doctors and nurses, health centers, nursing homes and all providers at the front lines — have the support they need to get through this public health emergency and are there for patients in the tough months of healing ahead.
Finally, HAP and its members seek accelerated payments from commercial insurers and a 20 percent Medicaid rate increase for COVID-19-related treatment.
Elsewhere, Pennsylvania State Police (PSP) announced Monday that its training academy in Hershey will be closed for at least two weeks after an enlisted staff member assigned to the facility tested positive for COVID-19. During the closure, the 100 cadets comprising the 159th class will continue instruction remotely from home, using the Canvas online learning platform.
All other activities at the academy, including continuing education classes for PSP personnel and municipal law enforcement officers, have been suspended since March to promote appropriate social distancing among cadets and staff. The 158th cadet class graduated on March 27, leaving only the 159th class at the academy.