By Mike McGann, Editor, The Times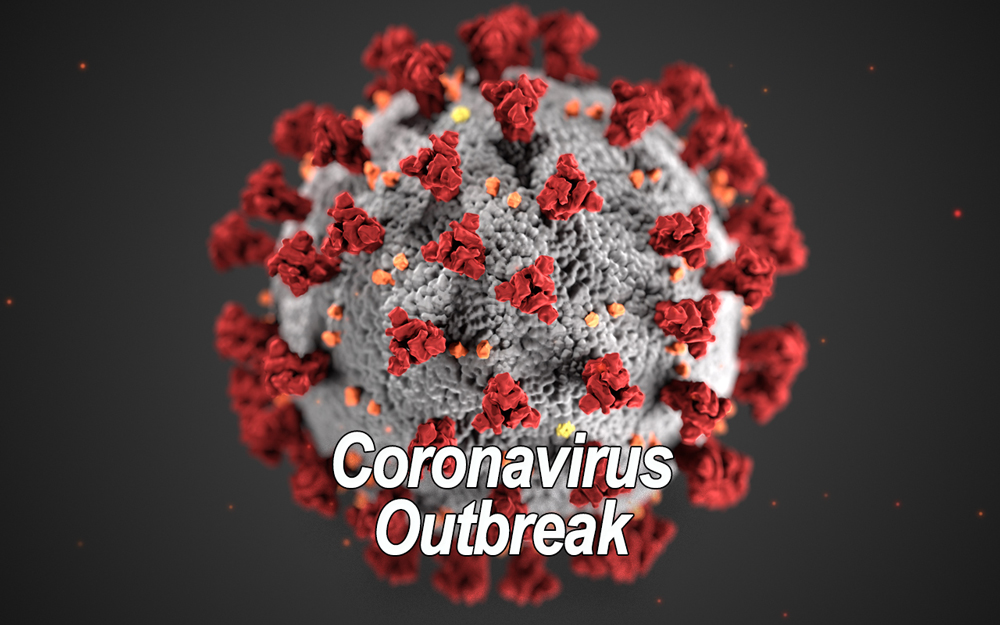 Deaths related to COVID-19 spiked sharply Monday, as the state Department of Health reported 78 new fatalities caused by the virus in the state, as additional positive tests grew by 1,579.
So, far, according to DOH, 240 Pennsylvanians have died in the pandemic and more than 12,000 Americans have died, according to Centers for Disease Control. DOH reports 14,449 total positive cases to date in the commonwealth with cases in every county in the state.
"Now more than ever, as we continue to see COVID-19 cases and deaths rise in Pennsylvania, we need Pennsylvanians to take action," Secretary of Health Dr. Rachel Levine said. "Those actions should be to stay calm, stay home and stay safe. If you must go out, please limit it to as few trips as possible and wear a mask to protect not only yourself, but other people as well. We need all Pennsylvanians to heed these efforts to protect our vulnerable Pennsylvanians, and our healthcare workers and frontline responders."
DOH reports 76,719 negative tests so far in Pennsylvania.
In Chester County, the numbers continue to rise as well.
Chester County Health Department reports 331 positive tests — up 27 in a day — and six deaths, up from three the day before, so far, with 2,359 negative tests.
Elsewhere, state officials are calling for the public to remain vigilant against hate — specifically against Asian-Americans — after some elected officials, including President Donald Trump, have referred to the COVID-19 virus using ethnic or pejorative geographic terms. Nationally, there have been various reports of violence committed against Asian-Americans by people blaming them for the origin of the virus.
"I am advocating for all Pennsylvanians to take a stand against anti-Asian racism and report any discrimination they see," said Gov. Tom Wolf. "Hate is just one more symptom of this terrible disease. If we want to win our war against COVID-19, then we all need to work together."
Governor's Advisory Commission on Asian Pacific American Affairs Chairperson Wasi Mohamed released the following statement:
"All Pennsylvanians are facing the COVID-19 pandemic together, but not all are being blamed for it. As the number of coronavirus cases rise, so do the instances of harassment and discrimination targeting the Asian American and Pacific Islander (AAPI) community in PA.
"It is not just physical violence and verbal abuse, but the boycotting of AAPI-owned businesses, the denial of public accommodation, and the denial of access to relief efforts. Much of the abuse is being weathered by the over 2 million AAPI healthcare workers on the frontlines of responding to this pandemic.
"Not only must we stop the overt forms of discrimination against the AAPI community, but we must not forget them in our response to this crisis. To push back against this racism and xenophobia we must speak out against xenophobic statements and misinformation, ensure AAPI communities have access to health and financial assistance information, and patronize the AAPI businesses that are being crippled by this crisis. In these times, it is critical for us to stand together, support our AAPI neighbors and communities, and move together as a Commonwealth to meet the needs of all Pennsylvanians."
A number of other elected state officials denounced the use of ethnic slurs and violence that seem to have stemmed from the comments of Trump and others.
"We want to remind Pennsylvanians that it is unacceptable to tolerate racial slurs, xenophobic attacks and harassment, especially during this global pandemic. It's wrong to shift blame or accuse Asian-Americans for this crisis," said State Representative and Asian American community member Patty Kim. "Pathogens do not discriminate. I stand ready to help and protect anyone who is being discriminated against during the COVID-19 crisis. Moving forward, do not hesitate to contact my office for direct assistance and to report these instances of abuse and harassment. We stand united together in our fight against hate."
A key Chester County legislator also denounced the overt racism.
"I am saddened to hear of the hateful rhetoric directed at our Asian communities," said State Representative and Pennsylvania Commission for Women Commissioner Carolyn Comitta, who represents the 156th District in Chester County. "This is a crucial time for us to unite and work together to protect our friends, families, and neighbors. The only way we can overcome this unprecedented outbreak is by bringing all Pennsylvanians together. We cannot allow hateful acts and words to distract us from combatting this crisis."
Pennsylvanians are encouraged to report incidents of discrimination or harassment by visiting the Pennsylvania Human Relations Commission's website or emailing the commission at PHRC@pa.gov. Incidents can also be reported to the Pennsylvania State Police by calling the local troop. 
Meanwhile State Police continue their efforts to enforce Gov. Wolf's order for all non "life-sustaining" businesses to close during the crisis. Six warnings were issued Monday and the first two summons issued during the order were announced.