By Mike McGann, Editor, The Times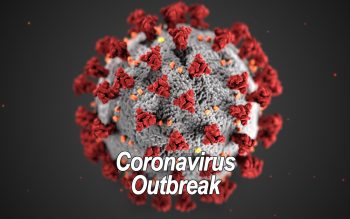 The steady growth in cases of COVID-19 and deaths continues in Pennsylvania, while growth in Chester County appears to have slowed for one day, while state government continues to add legislation and programs in order to aid the fight against the deadly virus.
The new numbers, as of midday Friday from the state Department of Health said that there are 531 additional positive cases of COVID-19, bringing the statewide total to 2,218 in 50 counties. The department also reported six new deaths among positive cases, bringing the statewide total to 22. County-specific information and a statewide map are available here. All people testing positive are either in isolation at home or being treated at the hospital.
"Our notable increase in cases over the past few days indicate we need everyone to take COVID-19 seriously," Secretary of Health Dr. Rachel Levine said in a statement, Friday. "Pennsylvanians have a very important job right now: stay calm, stay home and stay safe. We have seen case counts continue to increase and the best way to prevent the spread of COVID-19 is to stay home."
There are 21,016 patients who have tested negative to date, according to state data.
Meanwhile in Chester County, there are 102 reported positives and 1,094 negative tests, an increase from 82 positive tests reported Thursday by the County Health Department.
Gov. Tom Wolf signed four bills Friday to fight the COVID-19 pandemic in Pennsylvania that bolster the health care system, benefit workers and schools, and reschedule the 2020 primary election for June 2.
The governor signed House Bill 1232, which provides $50 million for the Wolf administration to purchase medical equipment and supplies for hospitals, nursing facilities and emergency medical services to meet the urgent needs by patients and staff.
"This funding will allow Pennsylvania to get more beds, ventilators, and other personal protective equipment that our health care system needs for a surge in patients," Gov. Wolf said in a statement. "The state and our health care system are mobilizing as fast as possible to provide medical workers with the equipment they need to care for patients."
The governor also signed, Senate Bill 751, which waives the requirement for schools to be in session at least 180 days, provides for continuity of education plans, ensures school employees are paid during the closure, and provides the Secretary of Education with authority to waive student teacher and standardized assessments. The Department of Education previously announced the cancellation of all PSSA testing, Keystone exams and the Pennsylvania Alternate System of Assessment for the 2019-20 school year.
The governor signed Senate Bill 422, which reschedules the 2020 primary election from April 28 to June 2. and makes other election process changes, including some due to the COVID-19 emergency. The bill provides process improvements to Act 77 of 2019, to allow counties to begin processing and tabulating mail ballots beginning at 7 a.m. on election day, rather than after the polls close at 8 p.m. Additionally, the measure allows counties to temporarily consolidate polling places without court approval and eases other rules regarding location and staffing of polling places for the primary to respond to county concerns about a potential shortage of poll workers and appropriate polling place locations.
"Delaying this year's primary election as several other states have done is in the best interests of voters, poll workers and county election officials," Wolf said. "I commend the General Assembly for acting quickly on this critical legislation. The Department of State will continue to work with local election officials to ensure Pennsylvania has a fair and accessible election."
The governor reminded voters of the new option to vote by mail-in ballot rather than going to a polling place on election day. Already more than 215,000 registered voters have signed up for either a mail-in or absentee ballot, with nearly 78 percent using the commonwealth's new online application. Those voters do not need to file new applications despite the change in primary date.
The governor also signed House Bill 68, which makes applying for unemployment compensation easier for workers affected by the COVID-19 pandemic. The bill requires the Department of Labor & Industry to waive the one week waiting period and job search and work registration requirements for claimants under the disaster emergency, provides automatic relief from benefit charges for employers whose account would otherwise be charged during the disaster emergency, increases timeframes and allows for interest-free payment plans, and provides the secretary with the ability to adopt temporary regulations to ensure compliance with federal law.
Elsewhere in state government, the Department of Human Services (DHS) today announced a new tool available on the department's website designed to help essential workers connect with child-care providers that have been granted a waiver by the department's Office of Child Development and Early Learning (OCDEL) to continue serving the families of essential personnel during the COVID-19 emergency.
"While many Pennsylvanians are responsibly heeding guidance from the Department of Health to stay home, there are still many thousands of essential workers whose jobs require that they go out into the world and do work that makes it possible for the rest of us to stay safe and healthy. For many of these workers, safe and stable child care is an essential need," said DHS Secretary Teresa Miller. "DHS is committed to maintaining options for these families, and that's why we implemented a waiver process for child care providers to remain open and serving the children of healthcare workers, first responders and other essential personnel."
On March 16, Gov. Wolf recommended that all licensed child care centers and group child care homes operating outside of a residence to temporarily close starting Tuesday, March 17. That request has since changed to a mandated order consistent with the governor's decision to order all non-life-sustaining businesses in Pennsylvania closed until further notice.
Also, In response to the COVID-19 outbreak, the Department of State is giving nurses, graduate medical trainees, nursing home administrators and other professionals more time to renew their occupational licenses.
April, May and June license renewal deadlines for these professionals — as well as for barbers, navigation pilots and real estate professionals — have been extended to July, August and September.
"The Pennsylvania Department of State is giving many professionals, including nurses, more time to renew their occupational licenses as our commonwealth fights the COVID-19 pandemic," Secretary of State Kathy Boockvar said. "We have already waived some regulations for nurses, removed barriers for pharmacies to provide services, enabled retired health care professionals to practice, and announced that in-state and out-of-state health-care practitioners can treat patients via telemedicine during the coronavirus emergency." 
Meanwhile, the State Police continues enforcement of Gov. Wolf's order to close "non life-sustaining" businesses. On Thursday, Troopers issued 21 warnings, bringing the four-day enforcement total to 78. No citations have been issued as yet.