By Mike McGann, Editor, The Times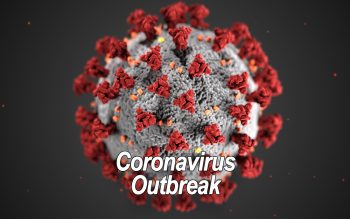 The COVID-19 Pandemic continues to take its toll on Pennsylvania and Chester County as reported cases continue to spike higher — and the state's death toll is now 11. Eric County was added to the seven counties — including Chester County — under the governor's stay at home orders.
In Pennsylvania, the state Department of Health reports 1,127 cases in 44 counties and reported four more deaths in the last 24 hours, bringing the statewide total to 11. The state reports 11,193 negative tests to date.
"Our notable increase in cases over the past few days indicate we need everyone to take COVID-19 seriously," Secretary of Health Dr. Rachel Levine said. "Pennsylvanians have a very important job right now: stay calm, stay home and stay safe. We have seen case counts continue to increase and the best way to prevent the spread of COVID-19 is to stay home."
Here in Chester County, Chester County Health now reports 54 cases, an increase of 14 from yesterday, with 448 negative tests.
Meanwhile, the State Police continue their enforcement efforts on businesses not observing the shutdown rules, issuing 17 more warnings on Tuesday.
In order to boost the available pool of medical professionals, the state moved Tuesday to allow retired medical professionals to return to practice during the COVID-19 crisis.
"Many retired and inactive health care professionals want to help bolster our health care system during this crisis," Secretary of State Kathy Boockvar said. "This action will allow people with inactive or retired licenses in good standing to reactivate their licenses and immediately lend their assistance in this challenging time. We thank these retirees for their willingness to serve."
Locally, the Chester County Commissioners extended the County's essential services-only operation to help slow the spread of COVID-19. The extended period runs to Monday morning, April 13.  The Commissioners' say this decision fully supports the "Stay at Home" order issued by Gov. Tom Wolf this week, and helps to protect the health and safety of both Chester County's 2,400 full and part-time employees, and individuals and families throughout the county. 
Chester County Government moved to essential services-only on March 14 in advance of other counties in the region, taking the lead in measures to keep residents and employees as healthy as possible. 
"The County's essential services have long been identified in our continuity of operations (COOP) plan, so while making the decision was not an easy one, enacting it was relatively straightforward," Chester County Commissioners' Chair Marian Moskowitz said.
"Making that decision has proven to be very prudent," added Moskowitz. "The build-up of prevention measures put in place over the past week by us, by the State and our neighboring counties have been necessary to make every effort to slow the spread of COVID-19.  And although we have put an end-date of April 13 on our plan to return to full services, we will continue to evaluate and monitor the need to remain at essential services-only beyond that date."  
The essential services identified by Chester County Government range from the 9-1-1 Center, Chester County Prison, Pocopson Home long-term care facility, the Chester County Youth Center and the Coroner's Office, to crucial court-related and Human Services functions. 
Following state guidelines, a no visitor policy remains at the Chester County Prison and at Pocopson Home.  Visitors to the Chester County Youth Center are answering a series of questions to determine if they are showing signs of coronavirus, and if they are, they are not allowed to enter.