By Mike McGann, Editor, The Times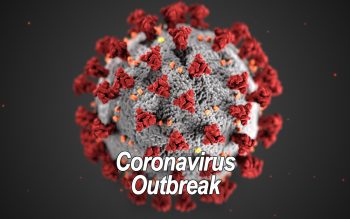 As state officials are said to be considering a "stay at home" order (already in effect in Philadelphia and Delaware) and delaying the April primary until June 2, the statewide and local COVID-19 case load continues to grow, as does the death toll.
As of Monday morning, Pennsylvania is reporting 479 cases in 33 counties and three deaths. Chester County is reporting 21 cases as of Sunday.
"Our notable increase in cases over the last few days indicate we need everyone to take COVID-19 seriously," Secretary of Health Dr. Rachel Levine said. "Pennsylvanians have a very important job right now: stay calm, stay home and stay safe. We have seen case counts continue to increase and the best way to prevent the spread of COVID-19 is to stay home."
The state is now enforcing the closure of "non life-sustaining" businesses as of Monday morning. Pennsylvania State Police will be among the lead enforcement agencies.
"The priority of the Pennsylvania State Police is protecting lives and maintaining order in the commonwealth," Colonel Robert Evanchick, commissioner of the Pennsylvania State Police said in a statement. "In light of the ongoing COVID-19 epidemic, troopers and liquor control enforcement officers are prepared to ensure compliance with Governor Wolf's order."
Those businesses requesting clarification on whether they are defined as life-sustaining should check this list, email the Department of Community and Economic Development (DCED) customer service resource account at ra-dcedcs@pa.gov, or call 1-877-PA-HEALTH and select option 1 to reach DCED staff. For businesses that determine from the list that they are non-life sustaining, but would like to seek a waiver, there is an online waiver application. 
To report a noncompliant business, contact your local law enforcement agency's non-emergency number or the nearest PSP station. Please do not call 911 to file reports.
Locally, New Garden is closing its municipal building through April 6 at least.
Last week,  Chester County Commissioners signed a letter with other southeast Pa. county governments supporting moving the April 28 Primary to June 2. Gov. Wolf is said to be considering it — the idea has broad support within the state legislature. Additionally, the state is looking at how to allow mail-in voting for the November elections — with some adjustments in rules to allow for quicker counting on election day.