By Mike McGann, Editor, The Times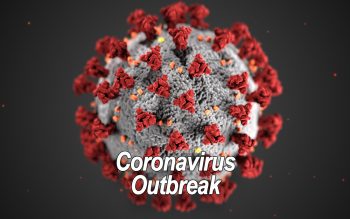 Work on the Mariner East II Pipeline was halted Friday, after Gov. Tom Wolf declared that fell under the category of "non life sustaining" business, meaning it falls under the COVID-19 shutdown order.
State Sen. Andy Dinniman — a long-time opponent of the pipeline project — hailed the decision on social media, Friday afternoon.
"I thank everyone who joined me in appealing to the administration to shut down this project as a pipeline carrying hazardous natural gas liquids for plastics manufacturing in Europe is clearly not a life-sustaining enterprise," he wrote.
The number of cases of COVID-19 in the county continues to increase — but discrepancies between state and county reporting make it unclear by how much. Chester County is reporting 11 cases, while the state Department of Health — which had typically reported lower numbers than the county — now says there are 17 cases countywide.
Wolf spoke Friday about the business shut down, acknowledging how difficult — but necessary — the decision was.
"Yesterday, I made the difficult decision to order the closure of the physical locations of businesses that are not critical to sustaining life in a pandemic, and to practice social distancing for all others," said Gov. Wolf. "We're in an unprecedented crisis and we need to use every tool at our disposal. The difficult decisions we make now will make it possible for our health care workers to manage this crisis as we see the full brutality of the virus in the coming weeks."
Meanwhile state officials extended the deadline for such businesses to close without enforcement actions — due to some confusion about which businesses were specified and some tweaks to the list, including laundromats — to Monday morning at 8 am. The complete list who can and cannot stay open can be found here:
https://www.scribd.com/document/452553026/UPDATED-Industry-Operation-Guidance-March-20-2020
Those businesses requesting clarification on whether they are defined as life-sustaining should check this list, email the Department of Community and Economic Development (DCED) customer service resource account at ra-dcedcs@pa.gov, or call 1-877-PA-HEALTH and select option 1 to reach DCED staff. For businesses that determine from the list that they are non-life sustaining, but would like to seek a waiver, there is an online waiver application.
Still, some confusion remains among small business owners, according to the National Federal of Independent Business (NFIB).
"NFIB staff has been inundated with calls last night and today from small business owners who don't know if they are to close or why they should close, and are caught in limbo," said Gordon Denlinger, state director of NFIB in Pennsylvania. "A coin laundry owner has angry customers who want to wash their clothes due to the viral outbreak, but laundry services have been ordered to shut down. Machine shops must close, but what if they produce medical parts? Plumbing wholesalers are on the list to stay open, but what about the local plumber with a customer who's water is out—the list doesn't clarify that. These are the types of questions we are getting."
The state government did provide two emails now set up for businesses to inquire about whether they must close or if they want to apply for a waiver. To request a waiver email address: RA-dcexemption@pa.gov, and for questions about whether a business needs to close: ra-dcedcs@pa.gov.
"Many business owners remain uncertain, but want to make sure their employees are safe and they do the right thing in this health emergency. They also face massive financial threats which are not resolved as states and the federal government work to resolve these issues," added Denlinger.
Wolf said Friday he understood the concerns.
"I was a business owner for much of my adult life and I understand your concerns," said Gov. Wolf. "These are uncharted waters and we're going to do everything we can to help the people and businesses of Pennsylvania."
Elsewhere, with all schools in the state closed indefinitely, the state Department of Education (PDE) announced that this year's PSSA and Keystone exams would be cancelled for the 2019-20 school year. Sen. Dinniman had sponsored a bill to do this and expressed appreciation on the move.
"The PDE has made a decision which is in the best needs of the students in this unprecedented time, and I fully support it," Dinniman, who serves as the minority chair of the Senate Education Committee, said. "Any test results coming after long periods of closure, remote learning, and interruptions to classroom instruction are questionable, if not outright invalid, and our true focus should be on students receiving the education they need and deserve in this trying time."