By Denny Dyroff, Entertainment Editor, The Times
Celebrating Valentine's Day is always a good way to break up the doldrums of a grey winter.
Valentine's Day Weekend is tough to pin down this year because February 14 is in a Friday. Some activities are this weekend and some are on February 14.
Here are a few suggestions on how to celebrate the occasion with your sweetheart. There are several special events that have become cherished traditions in this area.
On February 8 from 11 a.m.-4 p.m., Hagley Museum and Library (Route 141, Wilmington, Delaware, 302-658-2400, www.hagley.org) will host its 2020 edition of "Victorine's Valentine Day".
Victorine's party will be held at Blacksmith Hill, the restored 19th-century workers' community where the lives of the du Ponts and the people who worked for their company connected.
Here lived a woman named Victorine du Pont Bauduy (1792-1861), the eldest daughter of the DuPont Company founder. During Victorine's Valentine Day, "Victorine" will tell her story, as well as other love stories from the 19th century.
Victorine was the daughter of E. I. du Pont, who built the mills on the Brandywine. She fell in love with Ferdinand Bauduy, the son of E. I.'s business partner. E. I. opposed the marriage, believing the couple was too young to be married.
Ferdinand moved to France for two years, during which time Victorine pined for him. After two years, E. I. relented, and the young couple joyfully married in 1813.
Tragically, 11 weeks after their marriage, Bauduy became ill and passed away. Victorine was heartbroken, but after a long period of grief, she found a new passion in her life. Victorine threw herself into teaching at the Brandywine Manufacturers' Sunday School. She remained the superintendent until her death in 1861.
In addition to the telling of Victorine's story, the event will feature other activities.
In the Wheelwright Shop, visitors will be able to make a Valentine's Day card using the scrap method popular in the Victorian era, wrap a candy bar with their own design to give as a gift to that special someone, and get creative at the hot cocoa bar with whipped cream, chocolate chips, and other tasty treats.
In the Gibbons House, guest can enjoy the smell and taste of sugar cookies freshly baked in the wood-burning stove and then continue to the Sunday School and meet Victorine and learn a bit about her life. Another special activity will be using a quill pen to write valentine verses.
Visitors will be able to check out Hagley's current exhibits, explore demonstrations in the Powder Yard, tour the du Pont ancestral home, and enjoy walks along the scenic riverside.
The best place to start a day at Hagley is at the visitor center. Exhibits and dioramas document the Brandywine Valley's early eras as well as the history of the DuPont Company. During the Civil War, the DuPont Company produced almost half of the gunpowder purchased for use by the Union army.
Visitors who go outside can walk along the Brandywine to see how waterpower was used to run the mills. Stops along the walk include a line shaft, a dam, a mill race and a restored 19th-century machine shop. Guests can also learn how gunpowder was tested using a device called an eprouvette.
A shuttle bus will run a continuous loop to assist visitors in their travels between the buildings.  Activities are included in regular admission and free for Hagley members. Participants need to use Hagley's main entrance off Route 141 in Wilmington, Delaware.
Admission to Hagley Museum is $15 for adults, $11 for seniors and students and $6 for children (ages 6-14). Victorine's Valentine activities are included with regular admission.
If you're looking for another out-of-the-ordinary way to celebrate Valentine's Day, you might want to consider taking part in the "Sweetheart Skate" at the Blue Cross RiverRink (Market Street at the Delaware River, Philadelphia, 215-923-6533, www.riverrink.com).
"Sweetheart Skate" is slated for February 14 at the outdoor rink with three skating sessions — 7-8:30 p.m., 9-10:30 p.m. and 11 p.m.-12:30 a.m. The event's focus is providing a suitable atmosphere for guests to skate with their special someone and RiverRink features one of the most romantic settings in the city.
Tickets, which are $25, include skating admission, skate rentals, a box of chocolates, a rose and a photo booth for one keepsake photo. Food, beer, and specialty cocktails can be purchased on-site from Garces, Chickie's and Pete's, and Franklin Fountain.
A deejay will host the evening and serve up a menu of music that will allow guests to skate to their favorite love songs with their significant others. As an added attraction, there will be a variety of special games and opportunities to win prizes.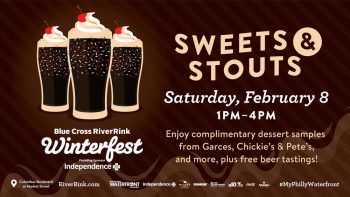 RiverRink has another special Valentine's Day activity on its schedule. On February 8, the rink will host "Sweets & Stouts," a mid-afternoon sweet treat including tasty sweet and drink samples.
The event, which runs from 2-6 p.m., will feature food samples from Garces Group, Chickie's & Pete's, Franklin Fountain and Skelly's Amusement, and drink samples from Moscow Effen Mule, Kentucky Makers Mule, Conshohocken Brewing Company, Fordham and Dominion Brewing, Twin Lakes Brewing Company, and Troegs Brewing Company.
Entry into the event is free and samples are available to enjoy as you wish. Alcohol samples available for those 21 and older. Samples are limited and available while supplies last.
The party continues after 4 p.m. with Downingtown-based Victory Beer. Revelers can head to the brewey's special pop-up bar for an exclusive lineup of brews from 5-8 p.m.
Valentine's Day and chocolates have been a match made in heaven for a long time. Not surprisingly, Valentine's Day is in the top four for holiday candy sales.
If you're wondering how the top four fare against each other, you might be surprised at the answer. Easter is first with Christmas not far behind. Valentine's Day is back a little in third with Halloween a close fourth.
Valentine's Day is just a few days away and wine-loving chocoholics have been – and will be — celebrating all month.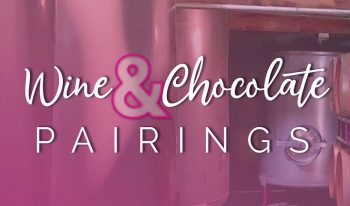 The Chaddsford Winery (632 Baltimore Pike, Chadds Ford, 610-388-6221, http://www.chaddsford.com) will host Wine & Chocolate Pairings every Saturday and Sunday in February (through February 23) and Valentine's Day (February 14) from noon-7 p.m.
Visitors can enjoy stops at five stations featuring artisan chocolates carefully paired with the winery's award-winning wines.
This year, the winery is partnering with Philadelphia-based John and Kira's to provide guests with an unparalleled experience.
Sessions will be offered throughout the day at noon, 1, 2, 3 and 4 p.m.  During the session, Chaddsford Winery staff will lead guests through an educational pairing while providing interesting facts about the featured wines and chocolates. Guests who arrive over 15 minutes late for their session are not guaranteed entry to the program.
Advanced tickets are $30/person, and space is limited.  If a session does not sell out of advanced tickets online prior to the event, then a limited number on onsite tickets will be sold at the door for $35/person.
The "Wine and Chocolate Pairings" at Penns Wood Winery (124 Beaver Valley Road, Chadds Ford, 610-459-0808, http://www.pennswoodsevents.com) will be held every Saturday and Sunday in February from 11 a.m.-5 p.m.
In addition to its regular tastings, the winery is offering special tastings to celebrate February because February is the month of wine, chocolate, romance and fun.
Penns Wood is adding new and exciting items to its wine and chocolate pairings this year featuring its wines carefully paired with local chocolate treats from Good Good Chocolates, Double Spiral Chocolate & Taste Artisanal Market.
Tickets cost $28 per person in advance and reservations are required. Cancellations must be made within 48 hours or ticket holders will be charged the full amount of the tasting. Reservations are made and kept on the hour.
Black Walnut Winery (3000 Lincoln Highway, Sadsburyville, 610-857-5566, www.blackwalnutwinery.com) will have "February Wine and Chocolate Pairings" on February 8.
The special day will feature a pairing of five of Black Walnut's wines with gourmet chocolates from Bridge Street Chocolates of Phoenixville. Wine and Chocolate pairings will take place at 1, 2, 3 and 4 p.m.
The sessions will also be held same dates and same times at the winery's location in Phoenixville at 260 Bridge Street.
Cost is $25 per person and includes a Black Walnut logo wine glass. Guests can choose to upgrade their pairing to include a Port tasting as well (two port style wines) for $30 per person.
On February 21, Galer Estate Vineyard & Winery (700 Folly Hill Rd., Kennett Square, www.galerestate.com) will host a special "Wine and Chocolate Pairing."
At the event, which runs from 6-8 p.m., visitors will be able to enjoy three of Galer Estate's wines paired with local chocolate treats.
Tickets are priced at $35 per person.
The Berks County Wine Trail (www.berkscountywinetrail.com) will present "Chocolate & Wine Pairing Event Weekends" to celebrate Valentine's Day. The event is scheduled for February 8, 9, 15 and 16 from noon-5 p.m. each day.
Visitors can toast Valentines' Day during two sweet weekends on the wine trail sampling sumptuous chocolates and confections paired with featured wines of the region. They can visit each of the 11 participating wineries along the Berks County Wine Trail to determine their favorite pairing combo.
The list of wineries and featured tastings includes: Deerfoot Winery (Shoemakersville) — Country Rose wine or Dragon Heart Raspberry mead with raspberry fudge from Russel Stover. The second pairing will be dark chocolate with our Explorer Port Wine; Stone Barn Cellars (Spring City) — Luscious chocolate panna cotta, homemade whipped cream and topped with a fresh raspberry, paired with 2017 sweet white wine Morning Glory that has flavors of peach and topical fruit; Manatawny Creek Winery (Douglassville) — Chocolate mousse paired with Cabernet Franc Port; Kog Hill Winery (Morgantown) — Dark chocolate coated peppermint cream candy combined with  KOG Hill's Gewürztraminer wine; and Long Trout Winery (Auburn) — Chocolate wines are paired with a tasty assortment of home-made desserts! Imaginatively named Chocolate wines include Mixed Berry, Strawberry, Cherry, Pear, and Orange flavors.
Also featured will be Calvaresi Winery (Bernville) — Cabernet Sauvignon paired with a delectable dark chocolate fudge and also the Ultimate Malted Milk Ball and Autumn Rose; Setter Ridge Vineyards (Kutztown) — Strawberry Rose Cake Truffle, made with Setter Ridge's Pinot Noir Rose wine and topped with White Chocolate, served with Pinot Noir Rose wine; Stoudt's Winery (Shartlesville) –Chocolate fountains will flow white chocolate and milk chocolate for visitors to dip fruits, cookies, and other confections. The dipping will be paired with chocolate covered strawberries and Stoudt's Strawberry wine; Stonekeep Meadery (Fleetwood) — Raspberry Melomel, or honey wine, is paired with a chocolate coated cracker from Berks icon Billy's Chocolates; Weathered Vineyards (New Tripoli) — Whoopie Pies with choice of Merlot or sweet Twister wines; and Ridgewood Winery (Birdsboro) — Flourless Chocolate Cake Pinot Noir and Strawberry Royale wines.
Tickets are $10 and are good for all four event days.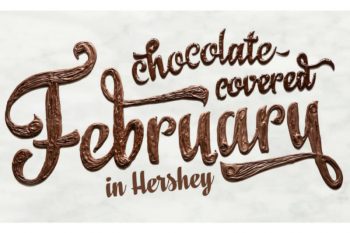 A great way for chocoholics to satisfy their chocolate cravings is to take a trip to Hershey during the month of February. This month, it's time for "Chocolate-Covered February in Hershey" (various locations around Hershey, 800-HERSHEY, www.chocolatecoveredfebruary.com).
It is only natural that Hershey, the town that bills itself as "The Sweetest Place on Earth," hosts a month-long celebration in honor of all things chocolate. Hershey has decadent chocolate events planned throughout the month of February.
This weekend, visitors to the Hershey Store can try their hand at making their own heart-shaped milk chocolate confections and hand-made truffles. Other activities are a "Chocolate Tea," a "Chocolate Dinner Extraordinaire" at the Hotel Hershey and a "Chocolate and Spirits Pairing Class & Chef Demonstration" at the Hershey Lodge.
The "Hersheypark Chocolate Parade" will be held at the amusement park every Saturday and Sunday in February beginning at 2:30 p.m. each day. There will also be an "Interactive Story Time & Hot Cocoa" session at 1 p.m. and again at 3 p.m. at Hersheypark every Saturday and Sunday in February.
Other activities throughout the month include "Chef Demonstrations" at the Hotel Hershey, "Hershey's Chocolate Dessert Buffet" at Hershey's Chocolate World, "Hershey's Character Breakfast" at Hershey Lodge, "Chocolate Themed Animal Treats" at ZooAmerica, and "Chocolate Martini Mixology Class" at Hershey Lodge.
Winter weather in this area usually is not very conducive for outdoor events — except maybe activities for skiers, skaters, snowboarders and people who enjoy really cold outdoor temperatures.
However, this weekend might be an exception to the rule and that's a good thing for area art lovers.
Now through February 8, the Chadds Ford Historical Society is hosting its 12th Annual Winter Plein Air Event at its Barn Visitors Center (1736 Creek Road, Chadds Ford, 610-388-7376, www.chaddsfordhistory.org).
If you're wondering why the weather is a factor in the presentation of an art show it's because this weekend's event is not just another art show — it is a plein air event.
"En plein air" is a French expression which means "in the open air." It is mainly employed to describe the act of painting outdoors, which is also called "peinture sur le motif" ("painting on the ground") in French.
This weekend, a select group of artists will be creating works of art "en plein air." Artists from the Mid-Atlantic region will be painting around the Chadds Ford area as well as at the Barns Brinton House, John Chads House and along Brandywine Creek.
"Paint Out Chadds Ford" celebrates local art and artists and harkens back into time when early American illustrators and painters such as Frank Schoonover, Howard Pyle, Bayard Berndt, and N.C. Wyeth were inspired by the beauty of our region and painted outdoors.
After a session of painting in Chadds Ford and the Brandywine Valley, the participating artists will return to the Chadds Ford Historical Society's Barn Visitor Center on Saturday to frame and hang their paintings for a special exhibit and art sale.
The Chadds Ford Historical Society will host a special art exhibition at the Society's Barn Visitors Center from 6-8 p.m. Visitors are invited to attend the exclusive "En Plein Air Preview Party" for a first look at the wet paintings while light refreshments with the artists. Admission is $10 per person for the Artists Reception.
Artists participating in "2020 Paint Out: Chadds Ford" are Jacalyn Beam, Thomas Bucci, Stephen Burke, David Diaz, Megan Lawlor, Yvonne Mucci, Jane Ramsey, Vlad Duchev, Joseph Gyurcsak, Jenifer Gibson, Mick McAndrews, Randall Graham, Tim Kelly, Al Richards, Jim Rehak, and Lynn Mehta.
Guests can meet the artists, and view the work just completed in the Paint Out Chadds Ford plein air event as well as select art featuring the Brandywine Valley. All exhibited artwork is available for purchase. A portion of the proceeds from each painting sold helps support the Chadds Ford Historical Society.
A special free viewing will be held on February 9 from 1-5 p.m.
Every year when the heart of winter arrives in the Brandywine Valley, Longwood Gardens (Route 1, Kennett Square, 610-388-1000, www.longwoodgardens.org) celebrates one of the largest families of plants in the world.
If you did a Google search to find out which are the largest families of flowering plants in the world, this is the answer you'd receive – "The three largest flowering plant families containing the greatest number of species are the sunflower family (Asteraceae) with about 24,000 species, the orchid family (Orchidaceae) with about 20,000 species, and the legume or pea family (Fabaceae) with 18,000 species."
The orchid is a flower that is acclaimed as one of the most beautiful, delicate and graceful flowers in the world. The Royal Botanical Gardens of Kew list more than 20,000 accepted species with about 800 new species added each year. Additionally, horticulturists have more than 100,000 hybrids and cultivars.
Longwood celebrates the orchid each year with its ultra-popular "Orchid Extravaganza" — an annual event that this year is running now through March 22.
The celebration of the orchid species features thousands of orchid blooms along with a variety of displays and special exhibits throughout its four-acre conservatory. "Orchid Extravaganza" will also feature stunning displays of orchids in planting beds, containers and innovative exhibits.
As one of the first plant collections at Longwood, orchids have held a place of distinction since 1922.
Visitors will be able to escape to a balmy oasis filled with nearly 5,000 blooming orchids during Orchid Extravaganza. Longwood's heated four-acre Conservatory provides an escape from winter's chill and features thousands of colorful orchid blooms displayed in extraordinary ways.
In addition to the one-of-a-kind horticultural display, Orchid Extravaganza features activities and programs for the entire family, including concerts, talks, tours, OrKid Days, and more. The Gardens are open daily from 9 am–5 pm.
Guests will be amazed as orchid blooms cascade down walls, spill from containers, and hang from the ceiling– featuring Cattleya, Dendrobium, Phalaenopsis, Paphiopedilum, and Oncidium, among others.
In the Main Conservatory, a canopy of pink and purple Orchid Orbs welcomes you to a lush sanctuary of vibrant, artfully presented orchids.
In the Acacia Passage, delicate cascading branches of cinnamon wattle beckons with fragrant blooms, while 18 urns filled with yellow and white Oncidium and Phalaenopsis line this picturesque passageway.
Additional indoor highlights include the Mediterranean Garden featuring a riot of vibrant color January through April with Australian purple coral-pea (Hardenbergia) vines blooming like miniature wisteria. In the Estate Fruit House, nectarines, melons, and other fruits and vegetables flourish in the midst of winter.
OrKID Days are feature activities where families can discover the colors, patterns, and beauty of orchids through art activities and storytelling. OrKID Days are February 18, and March 9 from 11 a.m.-2 p.m. and are free with Gardens Admission.
Admission to Longwood Gardens is $25 for adults, $22 for seniors and $13 for students.
On February 7, it will be time for another installment of Kennett Square's First Friday Art Stroll in downtown Kennett Square (http://historickennettsquare.com/recreation-culture/art-stroll/).
Kennett Square's Art Stroll is a monthly celebration of the local art scene as it is showcased in the galleries, shops and restaurants throughout town. Residents and visitors alike are encouraged to stroll the tree-lined streets and browse the many businesses that stay open late.
The Art Stroll runs from 6-9 p.m. on the first Friday of each month. After 5 p.m. on Friday, visitors can take advantage of free parking anywhere in the Parking Garage and at any street meter.
First Friday in West Chester (http://www.downtownwestchester.com/view_program.php?id=468) will also take place on the evening of February 7.
Shops and boutiques are open late on the First Friday of each month to show off their newest seasonal fashions and giftware items.
Visitors to the borough for the free "rain or shine" event will be able to browse the in-store specials and enjoy complimentary refreshments while they explore the variety of unique items each shop has to offer.
There will also be First Friday happenings in Lancaster tonight.
Lancaster's popular First Friday (http://www.visitlancastercity.com/first-friday/) is an arts extravaganza that runs from 5-9 p.m. on February 7. Visitors to downtown Lancaster will have the opportunity to discover innovative exhibitions, performances and perhaps a few surprises as they walk the streets lined with trees and distinctive architecture.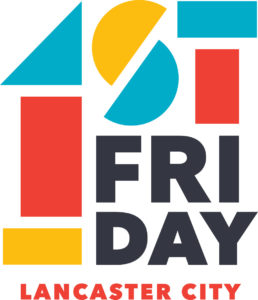 Unique boutiques and excellent restaurants complement the art galleries, artisan studios, museums, performing groups, professional theater, symphony orchestra and art college that form Lancaster's arts community.
Another First Friday event this weekend will take place in Old City Philadelphia (230 Vine Street and locations throughout Old City Philadelphia, 215- 625-9200, www.oldcitydistrict.org).
On the first Friday of each month — year-round — Old City's galleries, studios, shops and restaurants open their doors for First Friday, in an epic exhibition of the neighborhood's vibrant arts scene.
Old City Arts Association launched First Friday in 1991 to introduce Philadelphia to the improving neighborhood and the artists and designers who were bringing it back to life. Two decades later, Old City is a nationally recognized arts destination, named in 2013 as one of the country's top ArtPlaces by the ArtPlace Foundation.
On the first Friday evening of every month, the streets of Old City fill with art lovers of all kinds who wander among the neighborhood's 40-plus galleries, most of which are open from 5-9 p.m.
There will also be First Friday celebrations in Ambler (https://firstfridaysinambler.wordpress.com), York (www.downtownyorkpa.com) and the Fishtown and Fairmount sections of Philadelphia.
Winter Fest at Westtown School (975 Westtown Road, West Chester, www.westtown.edu) is schedule for February 8 this year.
The event, which is free and open to the public, offers a great option for families in the area.
Parents and their young children will be able to enjoy an interactive, fun morning for the mind and body as they explore the arts and sciences in the Westtown School Athletic Center.
Young visitors can try yoga and mindfulness, run an obstacle course, design and create a natural bird feeder and make their own snow.
Winter Fest will run from 9:30-1:30 a.m. and is open to all children ages 3-7.  Pre-registration is required.
Wagner Free Institute of Science (1700 West Montgomery Avenue, Philadelphia, www.wagnerfreeinstitute.org) is hosting a special Saturday Open House event on February 8 called "Wagner's Winter Wonderland: Snowflakes and Stalactites."
At this free family open house, which runs from noon-4 p.m., visitors can learn the secrets and science of snowflakes and crystals. Activities include live demo of molten bismuth turning into rainbow crystals, free make-your-own mineral necklaces, crystal gem origami, snowflake and crystal scavenger hunts, and looking inside crystals with microscopes.
Activities are geared toward children ages 6 through 12, but all ages can enjoy this event.
Admission to "Wagner's Winter Wonderland: Snowflakes and Stalactites" is free. For those who would like to donate to support the museum's programs, the suggested donation is $10 for adults and $5 for children.
The 2020 edition of the popular Philadelphia International Auto Show  at the Pennsylvania Convention Center (1101 Arch Street, Philadelphia, 610 279-5229, www.phillyautoshow.com) opens on February 8 and will close on February 17.
The Philly Auto Show, which is one of the premier auto shows in the nation, continually grows and improves with new attractions every year. The 2020 show will be the biggest yet with more than 700 vehicles — and more than 40 brands — on display under one roof.
This year's 120th annual staging of the event features a 700,000-square foot display floor with a wide array of pre-production, production, exotic, classic, and concept cars. As one of the largest auto shows in the nation, the Philadelphia Auto Show annually welcomes approximately 250,000 attendees during its nine-day run.
The Philadelphia Auto Show is a showcase for the newest batch of models to capture the public's eye including Lamborghinis, Aston Martins, Bentleys and Maseratis.
The 2020 Philadelphia Auto Show hours are noon-10 p.m. on Monday-Friday, 9 a.m.-10 p.m. on Saturdays, and 9 a.m.-8 p.m. on Sundays. Tickets are $14 for adults (age 13 and up), $7 for children (ages 7-12). Children age 6 and younger do not require a ticket.
February is African American History Month and the National Constitution Center National Constitution Center (525 Arch Street, Independence Mall, Philadelphia, 215-409-6700,www.constitutioncenter.org) is honoring it with a number of special events and attractions that are running now through the end of February.
February 2020 marks the 150th anniversary of the 15th Amendment, which said the right to vote could not be denied based on race. During the month of February, the National Constitution Center will pay tribute to the achievements and the courageous sacrifices made by African Americans throughout history as they strived to become recognized as an integral part of "We the People."
The National Constitution Center will honor that milestone all month long with special educational programs and performances in conjunction with the new Civil War and Reconstruction exhibit, including "The Road to Freedom" show, the "Four Harriets" program, and theatrical performances of Frances E. W. Harper: The Great Problem to Be Solved and FOURTEEN.
Visitors can also take a self-guided tour of the museum's The Story of We the People exhibit to discover key milestones in African American history, and then test their knowledge at the Center's giant game board activity.
Activities at the Center will feature interactive programming designed for visitors of all ages, including "Decoding the Document: Emancipation Proclamation Document Workshop,"
Visitors can take a closer look at the museum's rare printing of the Emancipation Proclamation to learn more about its history, the history of the Civil War, and the background of the 13th, 14th, and 15th Amendments.
On the "Self-Guided African American History Tour", visitors can tour the Center's main exhibition "The Story of We the People" and discover important moments in African American history through historical artifacts.
Some of the featured attractions on the tour are rare, signed copies of the Thirteenth Amendments and Emancipation Proclamation, President Obama inauguration artifacts, The American National Tree (featuring influential African Americans including Paul Robeson, Fannie Lou Hamer, Ward Connerly and Muhammad Ali) and an original printing of the Supreme Court's controversial Dred Scott decision.
As part of the museum's interactive daily programming in February, visitors can test their knowledge of African American history at the museum's "Giant Game Board." Children and families compete to see who can cross the finish line first.  Participants serve as game pieces as they roll the giant dice, answer questions and work their way across the board.
As an added attraction, the Center is offering a special "Winter Warm Up" on admission. Now through March 31, tickets are only $10 for adults and $7.50 for children.
The General Warren Inne (9 Old Lancaster Road, Malvern, 610-296-3637, www.generalwarren.com) is an historic site — a site with a lot of history and a site that is still involved in history of the area.
Since 1745, the Historic General Warren Inne has been center stage for American history and a premier carriage stop for hungry travelers. The Inne was initially called the Admiral Vernon Inne and was named in honor of the naval commander Admiral Edward Vernon who led the 1739 attack and capture of Portobello, Panama.
Now, the General Warren Inne annually presents a series of lectures about America's war for independence. On the second Monday of each month now through May, the Inne will host "Paoli Battlefield Lecture Series" presented by the Paoli Battlefield Preservation Fund.
On February 10, the program will be "Unlikely General — Anthony Wayne and the Battle for America," presented by Mary Stockwell.
In the spring of 1792, President George Washington chose "Mad" Anthony Wayne to defend America from a potentially devastating threat. Native forces had decimated the standing army and Washington needed a champion to open the country stretching from the Ohio River westward to the headwaters of the Mississippi for settlement.
Seating is limited so it advisable to make advance reservations. Admission, which is $49 per person, includes lecture, buffet, family style sweets, taxes, gratuities and all non-alcoholic beverages. Alcoholic beverages are available at an additional cost. Your admission also includes a raffle ticket for a chance to win a night's stay at the General Warren. There will be one winner drawn at each lecture.
February 8 is the day that The Ridley House & The Heritage Ballrooms (2107 MacDade Blvd., Holmes, 610-522-5400, www.ridleyhousepa.com) will be hosting its "Seventh Annual Freezefest."
The event, which runs from noon Saturday until 2 a.m., will feature 10 live bands – including Engine #9 — and DJs along with 10 themed rooms. It will also host a giant outdoor ice bar, food court, a giant Arctic luge, photo booth, axe throwing trailer, custom heated tents, three giant ballrooms, beer pong and baggo tournaments, giveaways and interesting drink specials.
Tickets are $15 at the gate.
Wonderspaces, an experiential, interactive arts venue, is celebrating its largest location to date this month in Philadelphia at the Fashion District (27 North 11th Street, Philadelphia,philadelphia.wonderspaces.com/).
Building on the success of annual pop-up shows in San Diego, and its first permanent location in Scottsdale, Arizona, Wonderspaces features a 24,000 square foot gallery space.
Wonderspaces presents 14 art installations that all play with the idea of perspective.  The artwork ranges from award-winning virtual reality short film about a dinner party-turned-alien abduction, to a room where visitors digitally paint the walls with the movement of their bodies.
The first line-up of artwork at Wonderspaces includes: Submergence by Squidsoup, Blooms by John Edmark, Sun by Phillip Schutte, Transition by Mike von Rotz and Joost Jordens, Black Balloons by Tadao Cern, Body Paint by Memo Akten, Come Together by Michael Murphy, The Last Word by Illegal Art, Stories of Mechanical Music by Myriam Bleau, and Myrkviðr by Yasuhiro Chida.
Tickets for Wonderspaces are $24. An average tour of a Wonderspaces show lasts 80-90 minutes but visitors are welcome to stay as long as they want. Tickets are tied to a specific date and time. The number of visitors allowed to enter every fifteen minutes is limited to ensure the space never becomes too crowded.
For the past few months, people have been able to get in a happy mood by visiting HAPPY PLACE (www.HappyPlace.me).
Live Nation Philadelphia brought HAPPY PLACE, an interactive, immersive pop-up exhibit with larger-than-life installations and multi-sensory themed rooms, to the King of Prussia Mall where it was slated to be open until just after Christmas holiday.
Originally scheduled to run through January 5, HAPPY PLACE has been extended until February 29 and will be operating on Fridays, Saturdays, Sundays and Mondays only.
HAPPY PLACE is filled with multi-sensory immersive rooms inducing smiles and laughter, plus larger-than-life, one-of-a-kind installations including seven-foot stilettos made of a million candies and six-foot tall mirrored X and O letters surrounded by a wall of one thousand red lips. It features more than 15,000 square feet of playful spaces and cheerful moments.
HAPPY PLACE is created for an audience for all ages. Minors under 16 must be accompanied by an adult.
Tickets start at $30 for adults and $20 for children (ages 4-12).