By Denny Dyroff, Entertainment Editor, The Times
Based on what we've seen from the area weather so far, skating on frozen ponds around Chester County will only happen in dreams.
Fortunately, there are quite a few very good indoor locations for ice skating in the area.
One of the best local skating sites is Power Play Rinks (701 Haywood Drive, Exton, 610-458-9160, www.powerplayrinks.com). The site offers weekday public skating Mondays through Fridays from noon-1:30 p.m. Added weekend hours are from 8:35-10:05 p.m. on Fridays and 1:15-2:30 p.m. on Saturdays. Admission is $8.
Another Chester County site for public skating is Ice Line Quad Rinks (700 Lawrence Drive, West Chester, 610-436-9670, www.iceline.info). Hours for public skating are Mondays-Thursdays, 1-2:30 p.m.; Fridays, 1-2:30 p.m. and 8-9:30 p.m.; Saturdays, 2-3:30 p.m. and 8:30-10 p.m. and Sundays, 2-3:30 p.m. Fees are $10 admission and $3 skate rental.
The Horizon Riverfront Rink (308 Justison St., Wilmington, Delaware, 302-425-4890, www.riverfrontwilm.com) is entering its third season this year. Hours are 4-9 p.m. Mondays through Thursdays, 4-10 p.m. on Fridays, 11 a.m.-10 p.m. on Saturdays and 11 a.m.-9 p.m. on Sundays. Admission is $8.50 (ages 13 and older) and $5.50 (ages 12 and younger). Skate rental is $4.
Premier Orthopaedics Ice Works (701 West Dutton Mill Road, Aston, 610-497-2200, www.iceworks.net) is open to the public every day. Hours for public skating sessions are Mondays-Thursdays, noon-1:30 p.m.; Fridays, noon-1:30 p.m. and 7:30-9:30 p.m.; Saturdays, 2-4 p.m. and 7-9:30 p.m.; and Sundays, 2-4 p.m. Admission is $10 for adults and free for children (four and under) while the skate rental fee is $2.
Haverford Skatium (1004 Darby Road, Havertown, 610-853-2226, www.havtwpparksandrec.com) offers public sessions Mondays through Thursdays from 10 a.m.-noon, Fridays from 10 a.m.-noon and 7-8:30 p.m. and Saturdays from 1:15-3:15 p.m. and 8:45-10:45 p.m. Regular admission is $8 while admission for children under six is $6 and for seniors is $3. Skate rental is $2.
Oaks Center Ice (87 Brower Avenue, Oaks, 610-650-9690, www.oakscenterice.com) has public skating on weekdays from 11:30 a.m.-1:30 p.m., Fridays from 11:30 a.m.-1:30 p.m. and 7:30-9:30 p.m.; Saturdays from 2-4 p.m. and 7:30-9:30 p.m. and Sundays from 2-4 p.m. and 6-8 p.m. Skating sessions cost $7 and skate rental is $3.
Wintersport Ice Sports Arena (551 North York Road, Willow Grove, 215-659-4253, www.wintersporticearena.com) features public skating Monday through Friday from 12-1:30 p.m. Weekend sessions are 8-10 p.m. on Fridays, 1:40-3:10 and 8:30-10:30 p.m. on Saturdays and 12:50-2:30 p.m. on Sundays. Fees are $10 and include skate rental.
Rizzo Ice Rink (1101 S. Front Street, Philadelphia, 215-685-1593, www.rizzorink.com), which is located along the banks of the Delaware River, offers public skating times from 3:30-5 p.m. every Monday, Wednesday, Friday and Sunday. There are also weekend sessions on Friday from 6:30-8 p.m.  Admission is free and skate rental is $4.
Wissahickon Skating Club (650 W. Willow Grove Avenue, Philadelphia, 215-247-1759, www.wissskating.com) is a private club that has guest member sessions each Friday from 8:30-10:30 p.m. and every Saturday from 12:45-2:15 p.m. Admission is $9. Skates can be rented for $3.
Class of 1923 Ice Arena Ice Skating Rink (3130 Walnut Street, Philadelphia, 215-898-1923, http://www.business-services.upenn.edu/icerink) is open for public skating on Mondays, Wednesdays and Fridays from 12:30-2 p.m., Saturdays from 6-7 p.m. and Sundays from 1-2 p.m. Fees are $6 while skate rental is $3.
The Rink at Old York Road (8116 Church Road, Elkins Park, 215-635-0331, http://www.rinkoyr.com) hosts public sessions on Saturdays from noon-2 p.m. and 8-10 p.m., and Sundays from noon-2 p.m. Fees are $10 and the cost to rent skates is $2.
Unlike most of the suburban ice rinks, RiverRink (Delaware Avenue at Walnut Street, Philadelphia, 215-925-RINK, www.riverrink.com) features public skating and that's all. At RiverRink, ice skating is the featured attraction — and the only use of the ice.
The outdoor rink's hours are 1-11 p.m. Mondays through Thursdays, 1 p.m.-1 a.m. on Fridays, 11 a.m.-1 a.m. on Saturdays and 11 a.m.-11 p.m. on Sundays. Skating admission prices are $4 and skate rental is $10.
RiverRink has a variety of themed night skates throughout its "Winterfest" season – including a popular one this weekend.
On January 12, the rink will host "A Snowy Bowie Skate" – one of the final events of the 2020 "Philadelphia Loves Bowie Week."
The skating event, which runs from noon-6 p.m., will feature a wide array of  Bowie-themed festivities including: ice skating to a Bowie-themed soundtrack; face painting and games; a screening of the movie "Labyrinth;" Bowie concert footage on the screens in The Lodge; and themed drinks and cocktails.
"Philadelphia Loves Bowie Week" (https://phillylovesbowie.wordpress.com/) has returned for its third season.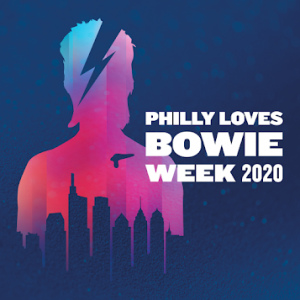 Now through January 12, Philadelphia once again shows its love for David Bowie night after night. More than a dozen activities have been scheduled around the Delaware Valley to celebrate and remember a man who changed the world.
There has always been a connection between Bowie and Philadelphia because Philly embraced him from the very first tour. Ziggy Stardust's shows at the Tower Theater sold out in record time.
Bowie recorded three albums – "David Live," "Young Americans," and "Stage" — and filmed the video for "Modern Love" in the City of Brotherly Love.
The organizers of "Philadelphia Loves Bowie Week" also use this week as a portal to raise awareness and funds to help benefit cancer research in Bowie's memory — to benefit the children at the Children's Hospital of Philadelphia.
"Philadelphia Loves Bowie Week" concludes with "haZy cosmic jive: a Bowie tribute @ Ribby" on January 12 at 6 p.m. at Bridgeport Ribhouse (1049 Ford Street, Bridgeport, https://www.facebook.com/events/484059368892744/).
On January 16, Coatesville will be the site of a special history-related event — "Life and Times of Rebecca Lukens."
The event will get underway at 6 p.m. at the National Iron and Steel Heritage Museum (50 South First Avenue, Coatesville, 610-384-9282, www.steelmuseum.org).
Karin Gedge, a professor at West Chester University, will present a lecture titled "Life and Times of Rebecca Lukens." Professor Gedge will discuss life in America from 1800-1850 covering topics such as clothing, food, communities, transportation, and industry.
Tickets are $5 and include admission to the museum, the lecture and light refreshments."
If you're a pet owner or just a lover of pets in general, there's an event for your enjoyment this weekend at the Greater Philadelphia Expo Center (Station Avenue, Oaks, 800-677-4677, www.phillyexpocenter.com). From January 10-12, the huge convention hall is hosting the Greater Philadelphia Pet Expo.
The Expo features a huge number of vendors offering virtually everything pet-related including pet food, supplies, training, pet hospital information, treats and lodging. There will also be booths operated by humane groups and rescue services.
The line-up of special attractions includes Gail Mirabella and The Dynamo Dogs, Johnny Peer's Muttville Comics, the Parade of Breeds, "Flyball Tournament," Rainforest Reptiles Show, "That Guy with the Birds," "Rabbit Hopping," "The International Cat Association," "Butterfly Experience" and Beyond Imagination Alpaca Ranch.
Admission is $13 for adults, $10 for seniors and military and $6 for children (ages 4-12). As an added attraction, Friday night is "Family Night" with all children under 12 admitted free.
There will be a lot of model trains and a lot of toys on display and for sale when Greenberg's Train & Toy Show visits the area for a two-day stop at the Greater Philadelphia Expo Center (100 Station Avenue, Oaks www.greenbergshows.com).
The show, which is scheduled January 11 and 12 from 10 a.m.-4 p.m. both days, will feature a number of operating train displays, including  Allegheny Western Lines HO Scale Layout, Reading Co. Technical & Historical Society HO Scale Layout, Philadelphia N-Trak  N Scale Layout, Royersford Modular Model Railroaders HO Scale Layout, East Penn Traction Club N Scale Layout, Northeast Corridor Historical Society HO Scale Layout and Atlantic Division TCA O Gauge Layout
This weekend's show will also offer free clinics on a wide variety of topics, including track work, using accessories and using a digital command control. There will be a large number of dealers with toys, trains, accessories and hobby publications. Other features include hourly door prizes.
Tickets for adults are $10 for Saturday and $9 for Sunday. Children (12 and under) are admitted free.
Every Friday and Saturday in January, the Chaddsford Winery (632 Baltimore Pike, Chadds Ford, 610-388-6221, http://www.chaddsford.com) will present "Murder Mystery Nights 2020" from 6:30-9 p.m. each night.
Here is the scenario as posted by the winery – "After laying his claim in the East End, Jack the Ripper's killing spree fills the dodgy streets of London with panic and fear.  But as the fall weather sets in, the murders begin to subside.   The townspeople grow hopeful that Jack's finally buggered off and his horrific reign of terror has ended.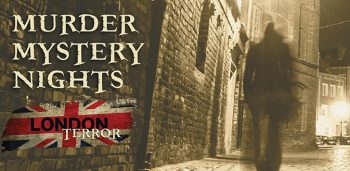 Then, on a bitter cold night in November, a baffling murder occurs.
Scotland Yard proves to be straight rubbish, unable to solve the crime.  Has Jack the Ripper returned or has another chap taken his place?
London needs your help!  Polish up your looking glass and help them uncover clues to pinpoint the killer and the motives.
Along with an evening of mystery and suspense, you'll enjoy bloody good hors d'oeuvres and downright brilliant PA wine!
Share this first-rate experience with your best lads – and don't forget to don breeches and frocks that are fit for the Queen."
The "Menu and Pairing Lineup" features Charcuterie Board with '17 The White Standard and '17 The Red Standard, Cucumber Finger Sandwiches with '17 Sauvignon Blanc and Chaddsford White, Shepherd's Pie with '17 Merlot and '16 Pinot Noir, Salt Beef Slider with PA Craft Beer, Corn Chowder with '16 Sur Lie Chardonnay and '17 Harbinger and dessert with coffee and tea.
Tickets are $60, and reservations are required.
The "Wine, Cheese & Honey Pairings at Penns Woods" at Penns Wood Winery (124 Beaver Valley Road, Chadds Ford, 610-459-0808, http://www.pennswoodsevents.com) provide a nice way for visitors to enjoy a winter weekend day.
Penns Woods Winery is joining forces with local cheese makers and local honey artisans to present exclusive pairings of wine, cheese and honey. The tastings will feature five premium Penns Woods wines, each paired with various cheeses and honey from local farms.
The mouth-watering tastings will be held every weekend in January from 11 a.m.-6 p.m. on Saturdays and 11 a.m.-5 p.m. on Sundays. As an added attraction, live music will be featured on January 4, 5, 11, 12, 13, 19, 25, and 26 from 2-5 p.m. each day.
Tickets cost $28 per person in advance and reservations are required. Cancellations must be made within 72 hours or ticket holders will be charged the full amount of the tasting. Reservations are made and kept on the hour.
The General Warren Inne (9 Old Lancaster Road, Malvern, 610-296-3637, www.generalwarren.com) is an historic site — a site with a lot of history and a site that is still involved in history of the area.
Since 1745, the Historic General Warren Inne has been center stage for American history and a premier carriage stop for hungry travelers. The Inne was initially called the Admiral Vernon Inne and was changed to the Admiral Warren after the famed Admiral Peter Warren, a hero who defended the American colony at Louisburg, Nova Scotia during the French and Indian War.
During the time of the American Revolution, the Inne was owned by John Penn of Philadelphia, who was a loyalist and the grandson of William Penn. Situated on the main highway between Philadelphia and Lancaster, it became a popular stage stop during the Revolutionary War era — and a Tory stronghold.
The Paoli Massacre was planned and launched from the Admiral Warren Inne in September 1777. In 1825, the Admiral Warren was renamed the General Warren, to honor the American hero of Bunker Hill.
Now, the General Warren Inne annually presents a series of lectures about America's war for independence. On the second Monday of the month, the Inne will host "Paoli Battlefield Lecture Series" presented by the Paoli Battlefield Preservation Fund.
The lecture on January 13 is "Between the Delaware and the Schuylkill: Brigadier General John Lacey and the Pennsylvania Militia, 1778." It will be presented by Denis Cooke.
The Battle of Crooked Billet on May 1, 1778 was the largest of a series of skirmishes which came at the end of a four-month campaign by the Pennsylvania Militia to prevent food and supplies from reaching British occupied Philadelphia.
The lecture will discuss how this single event impacted the reputation of Brigadier General John Lacey and became a subject of interest of local Bucks and Montgomery historians. The discussion will explore the reasons behind the different, and opposing, interpretations of the militia's performance during the Valley Forge winter.
The next installment of the lecture series will be "Unlikely General — Anthony Wayne and the Battle for America" presented by Mary Stockwell on February 10.
Seating for these lectures is limited so it advisable to make advance reservations. Admission, which is $49 per person, includes lecture, buffet, family style sweets, taxes, gratuities and all non-alcoholic beverages. Alcoholic beverages are available at an additional cost.
If you're looking for a fun family activity – an indoor activity unaffected by the weather — Linvilla Orchards (137 West Knowlton Road, Media, 610-876-7116,www.linvilla.com) has something just for you — the miniature golf course "Fore! the Planet."
Linvilla Orchard's "Fore! The Planet," which opens for the year on January 11, is a highly interactive and playful museum exhibit created by the Academy of Natural Sciences in Philadelphia. This exhibition pairs important environmental issues with the fun of miniature golf.
It features 18 unique educational holes on a variety of topics — butterfly metamorphosis, a tropical rainforest, evolution, dinosaur extinction, food chains and more. Kids of all ages can enjoy playing miniature golf while learning about our environment on every hole.
The first hole is "Butterfly Life Cycle" and players must putt through each stage of the colorful insect's metamorphosis. The next five holes are titled "Seed Dispersal," "Bat Sonar," "Food Chain," "Evolution of a Golfer" and "Backyard Explorer" followed by "Natural Selection" and "Predators and Prey."
On the "Dinosaur Extinction" hole, players get to hit their balls toward the scientific theory of dinosaur extinction they find most plausible. The remainder of the thought-provoking holes are "Recycling," "Water Pollution," "Landfills," "Wild Corridors," "Bird Migration," "Spawning Salmon," "Alien Species," "Population Threats" and "Rainforest Threats."
The mini-course is open daily from 9 a.m. -5 p.m. Tickets are $6.95 (ages 11 and over) and $5.95 (ages 10 and under).
Whether you're a handyman, a home improvement fanatic or just a tinkerer who likes working on small projects around the house, you should check out the 38th Annual Philadelphia Home Show. The event is running January 10-12 and 17-19 at the Pennsylvania Convention Center (12th and Arch streets, Philadelphia, 215- 418-2003, www.phillyhomeshow.com).
The well-attended annual show features a large number of exhibits representing the home renovation and decorating industry. Showcased products and services include roofing, windows, flooring, decking, landscaping, spas, contractors, designers, water, swimming pools, doors, gutters security systems, cabinetry, entertainment systems, appliances, furniture, vacuums and more.
Tickets are $13 for adults and $3 for children (ages 6-12).
"Grim Philly's Nightmare Before Christmas Tavern Tour (856-829-3100, http://www.grimphilly.com) will be held January 10, 11, 16, 17, 18, 23, 24, 25, 30 and 31.
Participants will have the opportunity to toast with the ghosts of Christmas past while drinking in the yuletide spirits of grog and nog on this entertaining fact-filled tour.
The evening's activities include trivia and drinking games for chances to win free beer, drink and/or food samples for all at each stop and a variety of drink specials.
Participants can relax in warmth enjoying authentic handmade Christmas beverages, snacks and prizes (included) as they learn a full range of the surprising histories of Yule and Viking lore and Saturnalia — all which have worked their way in to our modern Christian celebrations including ideas of magick, gift giving…and origins in even infanticide and human sacrifice.
Guests will be able to revel in little known facts of our holiday past including the season's pagan roots in Roman, Celtic and German traditions, while learning of medieval, and New World additions in mumming and mistletoe.
The tour price of $45 includes guided historic tour of "Grim" Philly, tavern admissions and two "Christmas Drinks." The tours, which start at 6:30 p.m. on Fridays and 5 p.m., on Saturdays, will depart from 599 Market Street, Philadelphia.
There will be birthday celebrations soon in Philadelphia for one of the city's most famous historical figures — Benjamin Franklin. A number of events celebrating Franklin's 314th birthday will be staged around Philadelphia's historic district starting this weekend.
"Benjamin Franklin Tippler's Tour" (Historic Philadelphia Center, 6th and Chestnut streets, Philadelphia, 215-629-5801, http://historicphiladelphia.org/tipplers-tour) will be held on January 10, 11, 17, 18  starting at 5:30 p.m. each night.
The over-21 set joins a Colonial guide for the Tippler's Tour with Ben Franklin. It is a rollicking pub crawl with stops for drinks and snacks at several Old City establishments.
Ben Franklin, the "Birthday Boy," will join the tour along the way. He will hang around to chat with guests at City Tavern, the final stop, and to enjoy a Yards Brewing Company Franklin Spruce Ale.
For the past few months, people have been able to get in a happy mood by visiting HAPPY PLACE (HappyPlace.me).
Live Nation Philadelphia brought HAPPY PLACE, an interactive, immersive pop-up exhibit with larger-than-life installations and multi-sensory themed rooms, to the King of Prussia Mall where it was slated to be open until just after Christmas holiday.
Originally scheduled to run through January 5, HAPPY PLACE has switched to operating on Fridays, Saturdays, Sundays and Mondays only, beginning on Friday, January 10 through Saturday, February 29.
HAPPY PLACE is filled with multi-sensory immersive rooms inducing smiles and laughter, plus larger-than-life, one-of-a-kind installations including seven-foot stilettos made of a million candies and six-foot tall mirrored X and O letters surrounded by a wall of one thousand red lips. It features more than 15,000 square feet of playful spaces and cheerful moments.
HAPPY PLACE is created for an audience for all ages. Minors under 16 must be accompanied by an adult.
Tickets start at $30 for adults and $20 for children (ages 4-12).
On January 10, Norristown Farm Park (2500 Upper Farm Rd, Norristown, 610-270-0215, https://www.montcopa.org/874/Norristown-Farm-Park) will host a "Full Moon Hike."
This event, which gets underway at 5 p.m., allows visitors an opportunity to be in the park past sunset.
Participants will be able to view the winter landscape by the light of a full moon on this evening hike.
Non-slip footwear is recommended for this two-mile hike, which is free and open to the public.
Every year, the Garden State Discovery Museum (2040 Springdale Road, Cherry Hill, New Jersey, 856-424-1233, www.discoverymuseum.com) presents special programs designed to bring smiles to the faces of its young visitors.
On January 11 and 12, the museum will host a program titled "Snowball Treasure Hunt." The event will run from 11 a.m.-3 p.m. each day.
Two events are also scheduled for Sunday. The "Hot Chocolate Social" will run from noon-2 p.m.
The "Snow Queen Meet and Greet" will run from noon-2 on Sunday and will be repeated on January 19, 20 and 25 – also from noon-2 p.m. each day.
Admission to the Garden State Discovery Museum is $15.95 for adults and children 12 months and over and $14.95 for seniors.
For those of you who want to cling to the Christmas holiday spirit for as long as possible, there is still something on the area schedule to help you fulfill your wish.
Founded more than 50 years ago, Choo Choo Barn — Traintown U.S.A. (Route 741 East, 226 Gap Rd, Strasburg, 717-687-7911, www.choochoobarn.com) presents a 1,700-square-foot train layout featuring more than 150 hand-built animated figures and vehicles and 22 operating trains. The majority of trains that are running in the display are "O Gauge" trains but there are also some HO Gauge trains as well as one N Gauge train.
Several of the original pieces and animations are still on the display today, including the ski slope, ski lodge and ice skaters, Dutch Haven, the Willows, the two-lane moving highway (in front of Dutch Haven), the farm with the tobacco barn, the Strasburg Fire House, the church beside Dutch Haven and a few other houses.
The layout features a special Christmas display now through January 20. The homes and businesses along the tracks have been decked out with holiday trim. And, there are 55 hidden Santas — one for each year the site has been open — located around the display for visitors to find.
Tickets are $8.50 for adults and $5 for children (ages 3 and under) at Choo Choo Barn — Traintown U.S.A.