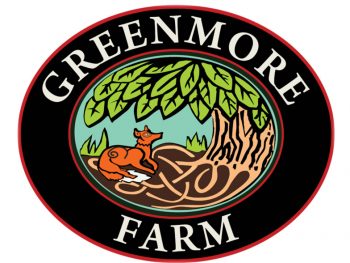 Greenmore Farm Animal Rescue in West Grove is inviting the public to tour their facility, meet their adoptable animals and enjoy seasonal treats by a bonfire on Sunday, December 22, 2019 from 1:00 p.m. – 4:00 p.m.  Greenmore will have gifts such as baseball caps and mugs available for purchase to benefit the organization.
"We're excited to show off our adorable adoptable dogs and will be greeting visitors with hot cocoa and other treats," said Julia Altman, Director of Greenmore Farm Animal Rescue.  "This is a great opportunity for us to show the public our kennels and the future site of our new Adoption Center.  We anticipate the ground-breaking for our new facility in early January 2020."  Greenmore also launched a Buy-A-Brick program to raise funds for the organization, the engraved bricks will be used as a walkway to the new Adoption Center. 
Adoptions are by-appointment only but on this open kennel day, visitors will get an opportunity to meet the dogs and learn about the process of adoption from Greenmore's volunteers.
The animals, mostly dogs, are rescued from high-kill shelters in several locations throughout the US as well as overseas.  Greenmore prides itself on providing the highest level of veterinary care for all of the animals in its care, this includes all immunizations, spaying/neutering and micro-chipping – setting a gold standard of care right here in our community.
Donations are accepted for help with veterinary care and daily operational costs for running the kennels. "As a non-profit, we rely solely on donations to continue to help these animals in need," said Julia. "Donations are being matched between now and the end of the year by an anonymous donor."
Greenmore Farm Animal Rescue is a 501c3 non-profit located at 246 Clonmell-Upland Road in West Grove, PA.  Greenmore has saved 2,700 animal's lives since their inception in 2009.
Check out Greenmore Farm Animal Rescue's website at www.greenmorerescue.org, to see a listing of current adoptable pets and to learn about volunteer opportunities.