By Denny Dyroff, Entertainment Editor, The Times
Which is harder to do right now – go 10 minutes without being bombarded by holiday advertising or finding a non-holiday activity on the area's event calendar?
The Christmas season seems a little different this year. The holiday spirit is in the air but the traffic around malls and shopping centers is almost normal — thanks to online shopping trends.
Escaping the advertising might be more difficult but finding an event that isn't holiday-related also is not very easy. Fortunately, there are a few on this weekend's schedule.
On December 19 from 6-8 p.m., Valley Forge National Historical Park (Route 23, Valley Forge, 610-783-1099, www.nps.gov/vafo) is presenting its annual March-In. The event commemorates a major happening in the American Revolution — the arrival of the Continental Army at Valley Forge in 1777.
This annual event commemorates the arrival of General George Washington's ill-supplied Continental Army at Valley Forge, in order to establish a winter encampment.
Visitors to the park can join living history interpreters for candlelight tours and a "march" to up to Muhlenberg's Brigade. There will be demonstrations of camp life by historical re-enactors along with park staff and volunteers. The candlelight tours are a quarter-of-a-mile and the camp life demonstrations are outside so attendees should dress for weather conditions of the day.
There will also be a lot of activity in the Temporary Visitor Center which will be open all evening.
Visitors will be able to watch an historic chocolate-making demonstration and sample an 18th-century hot chocolate recipe featuring American Heritage Chocolate.
Guests can tour the Muhlenberg Brigade Huts. Each hut focuses on a different encampment theme, including flying hospitals, hut construction, regimental tailors, children's toys games, and washwomen "on the strength." Another activity will be warming up around the campfire while Brigade Sutlers "sell" goods to soldiers, officers, and camp followers
Antoine Watts and Joe Becton will perform a selection of music that would have been familiar to Continental troops at Valley Forge. "Musick of Early America" with Robert Mouland, a multi-instrumentalist who performs a wide variety of unique presentations using a baroque violin, baroque flute, and a woodwind instrument known as a flageolet, will be presented in the Temporary Visitor Center from 6-6:50 p.m.
Visitors will also be able to mingle with George Washington and explore the General's Marquee Tent to experience his office and living conditions before he moves his headquarters to the Isaac Potts village home
This event is weather dependent so check the park website, Facebook, or call 610-783-1000 for cancellation notices.
On December 21, the day might be over before you know it – and not just because of the frenzy leading up to Christmas Day. December 21 is the day of "Winter Solstice 2019."
The winter solstice, also known as midwinter, is an astronomical phenomenon marking the day with the shortest period of daylight and the longest night of the year.
Even though the big day (little day) doesn't arrive until December 21, you can jump the gun and celebrate early at a special event this weekend.
On December 15, the Norristown Farm Park (2500 Upper Farm Road, Norristown, https://www.montcopa.org/874/Norristown-Farm-Park) is presenting a special event to celebrate the winter solstice.
Visitors to the park will learn about the winter solstice and how animals survive the cold season by adjusting their physiology and behavior.
There will be a talk about some of the changes the animals make during the winter.
Some people celebrate a 12-day holiday called the Yule. Many modern traditions, such as the Christmas tree, the Christmas wreath, and the Yule log were derived from winter solstice customs. The celebration of the day was interpreted as a reawakening of nature. Children will hear a seasonal story and make a winter solstice craft.
The event will start at 2 p.m. in the Salt Wing. Admission is $5.
On December 14, Fort Mifflin (Fort Mifflin and Hog Island roads, Philadelphia, 215-685-4167, www.fortmifflin.us) will host a special event called "A Pirate's Holiday at Fort Mifflin."
Visitors the Fort will have the opportunity to "Make merry with Sir Peggedy and the Sea Dogs" and enjoy a pirate-y reading of "The Pirate's 12 Days of Christmas" and "The Pirate's Night Before Christmas."
Guests will also be able to enjoy a treasure hunt, make a holiday craft to take home or a greeting card for a local veteran,  and partake in some surprises.
Fort Mifflin, which was originally called Fort Island Battery, was commissioned in 1771. It was also known as Mud Island Fort because it sits on Mud Island (also known as Deep Water Island) on the Delaware River near the Philadelphia International Airport. During the American Revolutionary War, the British Army bombarded and captured the fort as part of their conquest of Philadelphia in autumn 1777.
During the siege, 400 American soldiers held off more than 2,000 British troops and over 250 ships that had been responsible for launching an endless barrage of cannonballs into the fort. After five days of holding off the British, the American troops evacuated the fort after having successfully denied the British Navy free use of the Delaware River.
"A Pirate's Holiday at Fort Mifflin" will run from 11 a.m.-3 p.m. Admission is $10 for adults, $8 for seniors and veterans and $6 for children (ages 6-12).
The Delaware Museum of Natural History (4840 Kennett Pike, Wilmington, Delaware, www.delmnh.org) is presenting a new exhibition called "Be the Dinosaur" now through January 19, 2020.
Visitors will be able to travel back in time to see their world as they knew it and be the dinosaur. Drawing on today's modern technology and tested and approved by the world's top paleontologists, "Be the Dinosaur" is an interactive and engaging exhibit where guest will experience what it was like to roam the Earth 65 million years ago – hunt, eat, hide and survive.
Admission to the museum is — Ages 3-59: $9; Seniors (60 and up): $8; Toddlers (ages 1-2): $3; and Babies under 12 months: Free.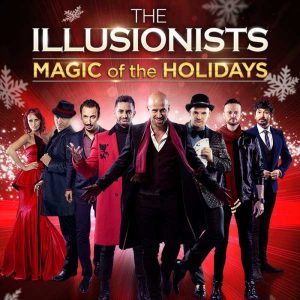 It's no illusion — "The Illusionists," which is playing Wilmington this weekend, is the world's best-selling magic show.
From December 13-15, the Playhouse at Rodney Square (Market Street, Wilmington, Delaware, www.thegrandwilmington.org) is presenting "The Illusionists – Magic of the Holiday."
There are some good shows featuring magic acts but it's safe to say that they all pale in comparison to "The Illusionists."
The highly entertaining show is produced by Simon Painter, Tim Lawson and MagicSpace Entertainment. Conceived by Simon Painter, the show's creative team also includes executive producer Tim Lawson, director Neil Dorward and creative director Jim Millan.
Full of hilarious magic tricks, death-defying stunts and acts of breathtaking wonder, "The Illusionists" has shattered box office records worldwide and thrilled audiences of all ages with a mind-blowing spectacular showcasing the jaw-dropping talents of six of the most incredible illusionists on earth.
The roster of magic stars includes seven awe-inspiring acts:
The Elusive, Valentin Azema — With a French touch, a bit of humor and a limitless passion for the art of magic, you will share with Valentin a one-of-a-kind experience of wonder and mystery.
 The Trickster, Darren Partridge, aka Dizzy — Dizzy's wild combination of magic, physical comedy, and theatrical thievery, delivered with mischievous British charm, leaves his audiences both spellbound and gasping for breath.  an experience you will not believe and will never forget. 
The Transformationalists, Sos & Victoria — The lightning-fast and world-famous Quick Change artists Sos & Victoria have perfected their modern interpretation of traditional performance art by combining fashion, stage-craft and sleight-of-hand in a display that has dazzled audiences all over the world.  Masters of quick couture, this dapper duo are always prepared and dressed to impress. A flick of the wrists, a twist and a twirl are all it takes for them to transmute their apparel into looks for any occasion. There is only one thing about Sos & Victoria don't 'quick change'… is their ability to be the absolute best at what they do!
The Daredevil, Jonathan Goodwin — British born Daredevil and Escape Artist Jonathan is widely considered one of the most creative, skilled, and frankly crazy stunt performers in the world; and has been described as "The world's greatest theatrical daredevil". Goodwin has been hanged, buried alive, hung by his toes from helicopters, burned at the stake, attacked by sharks, and bitten by rattlesnakes dodged arrows and climbed under moving cars.
The Manipulator, Florian Sainvet — Born in Bordeaux, France, Florian Sainvet began his career in magic at the age of sixteen, but it was while devouring his favorite science fiction films and universes at his beloved neighborhood cinema that he discovered his true calling as a futuristic manipulator and illusionist. 
The Showman, Steve Valentine — In fact, in the last 20 years Steve has appeared in over 250 hours of TV and film carving out a unique place for himself in show business, constantly changing and morphing into a myriad of wild, quirky, funny, dangerous and always unique characters.
There will be four performances at The Playhouse on Rodney Square – December 13 at 8 p.m., December 14 at 2 and 8 p.m. and December 15 at 2 p.m. Ticket prices start at $40.
Bitter is not better. No matter how hard some national coffee shop chains try to convince you otherwise, there is no truth to the statement "bitter is better" when referring to fresh-brewed coffee. Bitter coffee is the result of a pot of coffee sitting on a burner too long, brewing the coffee using beans that are too finely ground or making the brew with oil-covered, dark-roasted beans.
When beans are roasted dark, oils rise to the surface. The taste gets bitter and the true flavor of the beans used is no longer in play. It's like taking a prime piece of filet mignon and cooking it to a charred, well-done state. No matter how good the cut of beef was, all you taste is dry, overcooked meat.
If you want to experience good coffee brewed from properly roasted, freshly-ground beans, there is an event this weekend that you should check out. On December 14 and 15, the Fourth Annual Coffee & Tea Festival Philly will be held at the Greater Philadelphia Expo Center (100 Station Avenue, Oaks, 631-940-7290, http://www.coffeeandteafestival.com).
More than 40 exhibitors from around the country will be offering tastings of their finest coffees and teas and introducing visitors to new products. Industry professionals will talk about the coffees and discuss pairings with food. The exhibit hall will feature a wide array of sweet and savory foods to compliment the spectacular collection of local and national coffees and teas.
As an added attraction, the first 1,000 attendees to walk through the doors each day will be handed a free gift bag. The festival will be open from 10 a.m.-5 p.m. each day. Admission is $20.
The Valley Forge Beer & Cider Festival, which will be held on December 14 at the Greater Philadelphia Expo Center (100 Station Road, Oaks, 484- 754-3976,www.valleyforgebeerfest.com), offers brew lovers an opportunity to expand their tastes.
This thirst-quenching pay-one-price tasting experience will be fun-filled day for all — the beer lover and the cider drinker.  The event will break all records with more than 150 beers and ciders for sampling. The list of exhibitors includes not only the most popular local breweries and cideries but also some of the top producers from across the country and around the world.
There will be two separate sessions — 12:30- 4 p.m. and 5:30-9 p.m. Tickets, which are $55, include a 5 oz. tasting glass with a 2 oz. pour line and access to walk the festival and sample beer and cider from participating companies. Tickets are $10 for "Designated Drivers."
Now though January 5, people can get in a happy mood by visiting HAPPY PLACE (HappyPlace.me).
Live Nation Philadelphia has brought HAPPY PLACE, an interactive, immersive pop-up exhibit with larger-than-life installations and multi-sensory themed rooms, to the King of Prussia Mall where it will run now January 5, 2020.
HAPPY PLACE is filled with multi-sensory immersive rooms inducing smiles and laughter, plus larger-than-life, one-of-a-kind installations including seven-foot stilettos made of a million candies and six-foot tall mirrored X and O letters surrounded by a wall of one thousand red lips. It features more than 15,000 square feet of playful spaces and cheerful moments.
HAPPY PLACE is created for an audience for all ages. Minors under 16 must be accompanied by an adult.
 Tickets start at $30 for adults and $20 for children (ages 4-12).
Downingtown has always been a neighborly town – so neighborly that it has an annual event schedule that includes Good Neighbor Day each summer and Good Neighbor Christmas (downtown Downingtown, http://www.dtownchristmas.com) every winter.
On December 14, Downingtown will host its annual Good Neighbor Christmas Parade beginning at 3 p.m. The parade will have its main route along Lancaster Avenue.
Participants in this year's parade include Downingtown Blue and Gold Marching Band, Bishop Shanahan Marching Band, Chester County Emerald Society Pipe Band, Duffy String Band, Eagles Pep Band, Penn Dixie Band and Galena Brass. In addition, there will be floats, walking units, dance and twirling units, Downingtown Fire Department, and more. 
Santa and Mrs. Claus will be coming to town on a brand-new float.
The parade is a go, rain or shine. There is no rain date.
Coatesville will be the site of a special Christmas event on December 13 from 5-8 p.m. — the "Holiday Open House" at the National Iron and Steel Heritage Museum (50 South First Avenue, Coatesville, 610-384-9282, www.steelmuseum.org).
Visitors will be able to stroll through candlelit grounds, enjoy holiday refreshments and listen to live music performed by carolers and the Lukens Band. They can also tour lavishly decorated, historic buildings, shop at the museum store and check out an interesting model train display.
As an added attraction, Santa Claus will be at the event to receive wish lists from visitors young and old.
Visitors will also be able to check out the National Iron and Steel Heritage Museum's exhibits including "Rolling, Coatesville, and the World's Largest Plate Mill."
Santa Claus doesn't always travel by sleigh and arrive on the scene by coming down chimney.
On December 14, Santa Claus will drop in using a totally different method when he visits the American Helicopter Museum (1220 American Blvd., West Chester, 610-436-9600, www.helicoptermuseum.org) for "Santa Fest." Children will be able to stand outside and watch with amazement when Santa arrives in a helicopter.
Activities get underway at 10 a.m. with face painting and cookie decorating and then Santa and Mrs. Claus land at 11 a.m. accompanied by one of Santa's very special elves. Inside the museum, children will also be able to enjoy refreshments and Christmas activities — including visiting with Santa and telling him what items are on their holiday wish list.
Admission is $10 per person and includes a photo opportunity with Santa.
As an added attraction for the entire family, helicopter rides will also be available throughout the day — weather permitting. Tickets for the ride are $60 per person.
On December 14, the Schuylkill Canal Association will present a special "Holiday Luminaria" from 6-9 p.m. at Lock 60 at Schuylkill Canal Park (400 Towpath Road, Mont Clare, 610-917-8030, www.schuylkillcanal.org).
Visitors will be able to step back in time to a Dickens' holiday scene, as they enter the beautifully decorated Locktender's house. Guests can sing along with the joyful music played by local musicians and partake in holiday treats and hot cider.
And for the little ones, Santa Claus will be accepting visitors between 6:30 and 7:30 p.m.
The event will be cancelled only if there is a steady downpour of rain or snow. The magnificent light display is even more mystical if there is a slight drizzle, misty fog or a few inches of snow, truly creating a beautiful holiday scene.
All are welcome. A donation of $1 or more will be gladly accepted. Ample parking is available at Lock 60.
The Historic Village of Yellow Springs (Yellow Springs Road, Chester Springs, 610-827-7414, http://yellowsprings.org) will host its annual Holiday Stroll on December 13 from 4:30-8 p.m.
The evening begins at the Chester Springs Painting Studio where the West Pikeland Parks and Recreation Department will welcome everyone with music, wonderful crafts for the children to make, face painting and delicious snacks.
Visitors can stroll across to the Lincoln Building where the Yellow Springs Art Show Poster Competition Exhibition is held and enjoy wine and refreshments.  Also, fine arts and crafts will be available for sale in the Lincoln Galleries.
Also featured will be performances by Chester Valley Dance Academy and "Matilda" by Salt Performing Arts.
The Yellow Springs Holiday Stroll is open free to the community.
On December 14, the Mill at Anselma (1730 Conestoga Road, Chester Springs, 610-827-1906, www.anselmamill.org) will present "Santa Visits the Mill." The big guy in the red suit will be on site from 10 a.m.-4:30 p.m. to welcome kids of all ages and hear what their holiday wishes are.
December 8 is also one of the site's "Milling Demonstration Days." Special technology tours will be available that focus on how different parts of the mill works. Visitors can meet the miller and hear him talk about how the gears work and what they do. There are also hands-on interactive activities for the children as they sift flour and operate a pump on a smaller water wheel.
Tickets are $5 for adults, $4 for seniors and $3 for children (ages 4-14).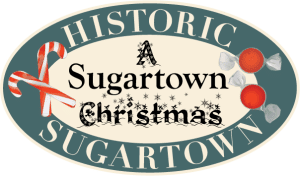 On December 14, Historic Sugartown (609 Sugartown Road, Malvern, 610-640-2667, www.historicsugartown.org) will present "A Sugartown Christmas". The event, which runs from 11 a.m.-3 p.m., will have a Victorian flavor throughout.
Visitors can learn about Victorian holiday traditions as they move around the village. Youngsters will be able to decorate gingerbread houses and cookies and make take-home Victorian ornaments. They can also visit with Santa at the c. 1805 William Garrett House and enjoy holiday treats and hot cocoa.
Admission is $8 per person — free for children (two and under).
A top-flight production of the classic ballet "The Nutcracker" is presented by the Brandywine Ballet (www.brandywineballet.org). The 2019 production marks the 40th year the local company has been presenting its version of "The Nutcracker."
The ballet is based on the timeless tale "The Nutcracker and The Mouse King" and set to a score by Peter Ilyich Tchaikovsky. With its familiar music and energetic dance numbers, "The Nutcracker" is a show that appeals to audiences of all ages.
This performance is one of Chester County's signature holiday events, and features original, traditional choreography by David Kloss and Donna L. Muzio, integrated with new choreographic elements by Nancy Page. Brandywine Ballet's eight-performance run of "The Nutcracker" continues to delight audiences each December with a tour de force of beauty and elegance.
The Brandywine Ballet's "The Nutcracker" is a professional show that features skilled dancers, lively choreography, colorful costumes and sparkling sets. The show will run now through December 22 at West Chester University's Emilie K. Asplundh Concert Hall (700 South High Street, West Chester, 610-696-2711, www.brandywineballet.org).
Performances of the ballet are scheduled for December 13 at 10 a.m., December 14 at 2 and 6 p.m., December 15 at 2 p.m., December 19 at 10 a.m., December 21 at noon and 4 p.m., and December 22 at 2 p.m. Ticket prices start at $20.
The holiday season at Herr's Snack Food Factory (20 Herr Drive, Nottingham, 610-932-9330, www.herrs.com) has arrived. The area around the factory site will be illuminated with thousands of lights and holiday displays.
Herr's "Holiday Light Display," which is free and open to the public, will be open nightly now through January 2.
Visitors to the site will be able to drive along a trail that is illuminated with more then 600,000 lights.
The special light exhibit will be open daily from dusk to dawn.
Kennett Square (http://historickennettsquare.com) celebrates the holidays all month.
The 2019 Kennett Square Holiday Village Market will be held at The Creamery of Kennett Square (401 Birch Street, Kennett Square) on December 7 and 8 from 11 a.m.-5 p.m. each day.
Visitors will be able to shop from 80 artisan and vintage vendors at the market. In addition to finding gifts for the holiday, they also can make a Christmas tree purchase from fresh tree vendors at the market. And, they can quench their thirst with mulled wine and hot cider as well as enjoy food from three participating food trucks.
Other special activities include an ice sculptor on Saturdays, photos with Santa on Sundays, wreath-making workshops and live music.
The Kennett Holiday Village Market was initiated by Kennett Township supervisor Whitney Hoffman who wanted to bring the essence of vibrant European Christmas Market to the Kennett area.  The goal of the Holiday Village Market to give local and regional artisans an opportunity to sell their wares, to provide visitors another great reason to visit Kennett Square and to highlight the revitalization of the Birch Street corridor.
Longwood Gardens (Route 1, Kennett Square, 610-388-1000, www.longwoodgardens.org) is in full holiday mode with the celebration known as "A Longwood Gardens Christmas."
The festive holiday display at Longwood Gardens, which is running now through January 5, features spectacular lights, lavish decorations, holiday music and colorful displays featuring thousands of brilliant poinsettias, brightly decorated trees and fragrant flowers — all inside the heated Conservatory.
The colorful annual event, which appeals to the entire family, also has a lot of outdoor attractions such as fountain shows and nighttime light displays. Longwood's Christmas celebration also includes a wide array of seasonal music — holiday concerts, organ sing-alongs and carillon performances.
The organ sing-alongs will be featured in the Ballroom either three or six times a day. There will also be performances by choirs and musicians almost every evening throughout December.
When darkness arrives at Longwood, a night-blooming garden of more than a half-million lights strung on close to 100 trees with approximately 40 miles of wire comes to life. A carillon with 62 cast bells plays holiday music every half hour during daylight hours. Longwood's Open Air Theatre fountains dance to holiday music each half hour — temperature permitting.
As always, admission by "Timed Ticket" — tickets issued for specific dates and times. Timed ticketing limits the number of people in the Gardens at any given time and allows guests to enjoy minimal lines and a better viewing experience.
Visitors to "A Longwood Gardens Christmas" can also check out Longwood's Garden Railway — a whimsical display set into motion with G-scale model trains. This is the 17th year that the railway has delighted visitors with special water features and custom trains traveling in and out of bridges and tunnels.
Admission to Longwood Gardens is $30 for adults, $27 for seniors (ages 62 and older) and college students and $16 for students (ages 5-18).
"A Brandywine Christmas", which runs now through January 5 at the Brandywine River Museum (Route 1, Chadds Ford 610-388-2700, www.brandywinemuseum.org), is an annual event that is fun for the entire family.
The museum's ever-popular "critter" ornaments will be used to decorate holiday trees, wreaths and diorama settings throughout the museum. The intricately designed ornaments are made from all-natural materials by museum volunteers and have found homes on trees at the White House and the Smithsonian Institution.
The well-attended annual "Critter Sale" is scheduled for December 5-8.
"A Brandywine Christmas" also features an extensive O-gauge model. Five moving trains operate at all times and include a 60-car freight train winding past a village, stone quarry, oil refinery, mountains, Herr Foods plant, running waterfall and animated skating scene.
Special events include "The Polar Express Read-Aloud Pajama Night" on December 5, "Children's Christmas Party" on December 11, "Breakfast with the Trains" on December 7, and "Sensory-Friendly Train Morning" on January 4.
Admission is $18 for adults, $15 for seniors (65 and older) and $6 for children.
Now through January 5, the Philadelphia Zoo (3400 West Girard Avenue, Philadelphia) will host LumiNature, a gigantic holiday season light experience that transforms the entire Zoo into a magical journey of lights, music, sounds and surprises.
LumiNature will feature 12 experiences that include hundreds of illuminated penguins, oversized bold-colored illuminated flowers, a 21-feet tall brilliant colored snake, giant cat eyes glowing in the dark of night, and a 25-foot tree made entirely of lit flamingo lawn ornaments.
LumiNature will be Philadelphia's Zoo's first major night-time installation and also represents Philadelphia Zoo's first-ever major light and sound installation.  LumiNature, which was designed exclusively for Philadelphia Zoo, is a $3.5M investment and has been in the works for over two years.
According to Philadelphia Zoo Chief Marketing Officer Amy Shearer, "This tailor-made fantastical adventure brings the joy of animals, nature and the holiday season together in a way that will take your breath away.  And of course, seasonal fare, strolling performers, unique retail, hot chocolate and ever-warming adult beverages will spark the holiday spirit in everyone. This is a first for Philadelphia Zoo and I can tell you, we are all very, very excited! LumiNature is made possible by the generous support of key donors excited to bring this one-of-a-kind spectacular to our region."

Dancing lights, sounds and media throughout the Zoo will create magical illusions of big cats and peacocks coming to life; flamingos flocking on a 25-foot-tall tree; and all four seasons hosting their very own party. LumiNature is designed to inspire a sense of wonder and connection as all these elements come together in this first-of-its-kind experience.
LumiNature will feature more than 600,000 lights, 6.5 miles of power cord, 500 colorful illuminated flamingos and a 25 feet tall flamingo holiday tree, 200 festively lit penguins, 45 completely custom LED light structures and a 21-foot snake.
Tickets are $24 for adults and $19 for children.
Now through January 5, "Wild Lights" will be presented at the Elmwood Park Zoo (Harding Boulevard, Norristown, www.elmwoodparkzoo.org).
Visitors are invited to celebrate the holiday season with the return of "Wild Lights" to Elmwood Park Zoo featuring millions of lights that will shine throughout the zoo's entire 16 acres.
Each night of "Wild Lights" will feature live entertainment, including unique animal encounters, performances, character appearances, and more.
Guests will be able to take a stroll through Snowflake Central and be dazzled by Rainbow Runway. They also can check out a giant video show in the giraffe yard, and marvel at the custom decorations in the Wonder Way Christmas Tree exhibit.
Another attraction will be a visit Santa's Workshop for photos with the big man himself.
Admission is $14 for adults and $9 for children.
The Lehigh Valley Zoo (5150 Game Preserve Rd, Schnecksville, https://www.lvzoo.org/) is hosting its "Winter Light Spectacular" now through December 29.
This season's "Winter Light Spectacular," which runs from 5:30-10 p.m. nightly, will feature 31 scheduled event nights.
Guests are invited to bundle up and enjoy the beauty of nature as they stroll through tree-lined paths illuminated by more than 1.2 million twinkling lights and themed animated displays.
They also can warm up next to the cozy outdoor fire pits while enjoying hot cocoa and s'mores.
Children will be delighted when they encounter Santa, Radley the Sea Turtle, The Grinch, Woody, Buzz, Elsa, Princess Belle, Olaf and friends.
Admission on Wednesdays and Thursdays is $13 for adults and $8 for kids while weekend admission is $15 and $10.
On December 14, the Brandywine Zoo (1001 North Park Drive, Brandywine Park, Wilmington, Delaware, 302-571-7747, www.brandywinezoo.org) is hosting "Breakfast with Santa."
Visitors to the Zoo can celebrate the holidays by enjoying a pancake, egg, and sausage breakfast with Santa
Guests will be able to bring their cameras to take photos with Santa and some animal friends and enjoy a few up-close animal encounters all before the zoo opens.
They also will have the opportunity to watch a few animals get their breakfast.
Tickets for the event, which starts at 9 a.m., are $22.
When the Christmas season arrives in Europe, it is common to see Christmas villages erected in downtown locations of big cities. These villages are temporary sites that feature live music, a variety of holiday attractions and a large number of specialized vendors.
Philadelphia is keeping pace with the European cities with a Christmas village of its own — a special site that springs to life this weekend and continues until December 24.
"Christmas Village in Philadelphia" (Love Park, 1400 JFJ Boulevard, Philadelphia, 215-391-3017, www.philachristmas.com) is a free outdoor holiday market event that captures the vibe of the traditional European Christmas markets.
Christmas Village in Philadelphia is modeled after traditional German Christmas Markets. The history of Christmas markets in Germany dates to the late Middle Ages. One of the oldest and most famous ones is held each year in Nuremberg in the state of Bavaria.
It has been passed down from generation-to-generation ever since the area's farmers started selling their crops in a farmers' market during the Advent time in the mid-16th century. The goods presented in wooden booths include a rich variety of holiday gifts including Christmas ornaments, arts and crafts, toys, sweets, as well as German food and drinks. People stroll around, meet friends, and enjoy live performances of Christmas music.
At the Village in Philadelphia, vendors selling traditional European food, sweets and drinks are set up in 80 wooden booths and timber houses that form a medieval village. They will also offer a unique shopping experience with international holiday gifts, ornaments, jewelry and high-quality arts and crafts.
The Village will feature the sights and sounds of the holidays with thousands of twinkling lights, giant glowing stars, festive decorations, a musical stage and children's activities. All the event's annual fan favorites will be back, including Photos with Santa, Käthe Wohlfahrt, Herrnhuter Stars, the German Grill and the event's main stage.
At the center of the market, an ornate and grand old-time carousel will be operating to give children of all ages a new holiday tradition while visiting the authentic German Christmas Market. The carousel features 20 wood-carved horses that will twirl around for an unforgettable view of the new market inside City Hall's courtyard.
Bethlehem, which is known as the "Christmas City," presents Christkindlmarkt Bethlehem (PNC Plaza at SteelStacks, 645 East First Street, Bethlehem, 610-332-1300,http://www.christmascity.org) every Thursday, Friday, Saturday and Sunday now through December 22.
Christkindlmarkt Bethlehem showcases aisles of exquisite handmade works by the nation's finest artisans. The market also features live performances of Christmas music and vendors with an amazing variety of tasty food items.
Other special attractions include ice carving, glassblowing demonstrations, "Breakfast with St. Nicholas," outdoor artisan huts, fire pits and igloos in the Outdoor Village, and Käthe Wohlfarht with handmade ornaments, nutcrackers and collectibles from Germany.
The "Deck the Hall Light Show on City Hall" (1 South 15th Street, Philadelphia, www.cenrecityphila.org) features technicolor projections synchronized to holiday music on the western façade of City Hall.
The spectacle returns this season with nightly show times and a touch of holiday magic. Visitors can enjoy shows daily from 5:30 p.m.-8:30 p.m. now through January 1.
New this season, "Play the Lights" will allow visitors to become a part of the magic with every note played. This interactive instrument will function like a normal keyboard but with added visual effects that are projected onto the façade of City Hall with each note played. Local, professional pianists and organists will be on-site every week to showcase this one-of-a-kind experience.
Play the Lights will be active every Tuesday and Wednesday night from 8:45 p.m.-9:30 p.m. through January 1. From December 16-December 20, visitors can enjoy Play the Lights daily from 8:45 p.m.-9:30 p.m.
Entry is on a first come, first served basis and is free for visitors of all ages. Hours or schedule subject to change due to weather. 
Visitors to Philly's City Hall area can take a Spin on the Carousel at ACME Winter Memories (1400 John F. Kennedy Boulevard, www.phillyholidayfestival.com) in the City Hall Courtyard and shop at Christmas Village vendors.
Guests can take a spin on the fanciful carousel, indulge in European treats and fresh-brewed coffee while enjoying majestic views of City Hall. Rides on the carousel cost just $3 — except on ACME Family Wednesdays when carousel rides are free, and each guest also gets a complimentary Santa hat.
The attraction is running now through December 24.
The brand-new Wawa Holiday Plaza, which is located at City Hall's North Apron, is part of an expanded Christmas Village and features the 50-foot Visit Philly Holiday tree. The tree plays music and is decked out with 4,000 feet of multi-color LED lights.
The Wawa Holiday Plaza also features the 65-foot Christmas Village Ferris Wheel, a Holiday Train for kids and vendor shopping.
Tickets are $4 for the Ferris Wheeel and $3 for the Holiday Train. The attraction will be open through December 24.
The Comcast Holiday Spectacular at the Comcast Center is running now through January 1 at the Comcast Center (1701 John F. Kennedy Boulevard, Philadelphia, https://comcastcentercampus.com/holidays).
Shown on the state-of-the-art Comcast Experience video wall at The Comcast Center, the Comcast Holiday Spectacular is filled with sights and sounds of the season.
An annual holiday tradition, the 15-minute Comcast Holiday Spectacular takes visitors on a festive, musical journey featuring classic favorites like "Carol of the Bells," "Jingle Bell Rock" and "The Twelve Days of Christmas."
The show, which is free and open to the public, also includes a snippet of The Nutcracker performed by the renowned Pennsylvania Ballet.
Since its debut in 2008, more than two million people have experienced the wonderful must-see holiday show in the Comcast Center lobby.
The 2019 Franklin Square Holiday Festival (200 North Sixth Street, Philadelphia, http://www.historicphiladelphia.org/franklin-square/holidays-in-franklin-square/) opens its season this weekend and it will run until December 31.
The Electrical Spectacle Holiday Light Show will be open from 4-8 p.m. daily and 4-9 p.m. on Saturdays and Sundays and will be closed on Thanksgiving and Christmas Day.
Visitors are invited to experience the magic of the holidays and celebrate traditions new and old at the Franklin Square Holiday Festival.
Inspired by Benjamin Franklin's electrifying genius, the free Electrical Spectacle Holiday Light Show presented by PECO is the key to holiday fun in Franklin Square.
Attendees can marvel at more than 50,000 lights as they shimmer, dance, and illuminate the Square to a soundtrack of holiday classics, some of which are performed by The Philly POPS in two alternating shows every 30 minutes. Every evening, one lucky audience member will be selected to "ignite' the 4:30 p.m. show.
This weekend's schedule also features activities at the Center City Parks District's Rothman Orthopaedics Institute Ice Rink at Dilworth Park (1 South 15th Street, Philadelphia,http://ccdparks.org/dilworth-park).
The Rothman Institute Ice Rink at Dilworth Park is an unparalleled entertainment experience on Philadelphia's center stage in a wonderfully urban and unique setting. Open seven days a week, the rink offers wintery fun for all ages, with a full slate of programs.
Hours are Monday-Thursday: Noon-9 p.m.; Friday: Noon-11 p.m.; Saturday: 11 a.m.-11 p.m.; and Sunday: 11 a.m.-8 p.m.
Admission is $3 for Kids 10 & Under and $5 for Adults. Skate rental is $10.
When December draws to a close each year, the Kimmel Center (300 South Broad Street, Philadelphia, 215-893-1999, www.kimmelcenter.org) celebrates the holidays with its "Free at the Kimmel Series."
The showcase event of the "Free at the Kimmel Series" each year is always "Tuba Christmas." This year, it will be presented on December 15.
The annual "Tuba Christmas" celebration has been such a success, the Kimmel has opted to present two performances that will feature as many as 100 local tuba, sousaphone and euphonium players who gather, rehearse and perform holiday classics — all in the same day. Performances are scheduled for noon and 6 p.m.
Another "Free at the Kimmel" holiday shows will be "New Year's Day Celebration!" on January 1 from 10 a.m.-6 p.m.
While the Mummers are strutting down Broad Street, visitors can take a break and ring in the New Year at the Kimmel Center. The event features great parade views, free performances and kids' activities, sneak peeks of Verizon Hall and Perelman Theater and making marks on the Kimmel Center's "Resolution Wall."
Other free events on New Year's Day will be "PNC Grow Up Great" at 11 a.m. and Fred J. Cooper Memorial Organ demonstration at 1 p.m.
"Grow Up Great" introduces kids to the vibrant world of musical theater where singing, acting, and dancing join forces to tell a story. Exciting guest artists will perform songs from the canon of great American musicals.
Kids will be able to sing along to recognizable classics and go home singing some brand-new tunes. This lighthearted program encourages kids and parents to explore their creativity as singing snowflakes, ducklings, shooting stars, and everything in between.
The Fred J. Cooper Memorial Organ demonstration will start with a 15-minute organ demonstration of the instrument's unparalleled and dramatic sounds live in Verizon Hall. Then, talented volunteers will show visitors around.
Other "Free at the Kimmel" holiday presentations will be "Gospel on the Plaza" on December 13, "Silent Night Sing-In Featuring WRTI 90.1's Gregg Whiteside" on December 16, "La NOCHE Featuring YeraSon on December 16, and Sittin' In: Live Sessions Featuring Irreversible Entanglements on December 18.
Another top-flight holiday attraction in Center City Philadelphia is Macy's Christmas Light Show at Macy's Center City (1300 Market Street, Philadelphia, 215-241-9000, https://www.visitmacysusa.com/philadelphia).
With more than 157,000 square feet of the latest fashion and home décor trends and nearly 100 years of retailing history, Macy's Center City in the landmark Wanamaker building is a must-see destination.
The Macy's Christmas Light Show has been a Philadelphia tradition since 1956.
During the light show, more than 100,000 energy-efficient LED lights combine to create fantastic holiday images. For shows starting at noon, the finale of the light show is accompanied live by festive music from the world-renowned Wanamaker Grand Organ.
Now through December 31, Macy's Center City also features another classic Philly tradition — Dickens Village.
The 6,000-square-foot Village on the third floor of Macy's Center City brings Charles Dickens' classic "A Christmas Carol" to life with more than 100 fully animated figures reenacting 26 of the story's most memorable moments. The Village is open daily, excluding Christmas.
It's a sure sign that winter has arrived when season opens for the Blue Cross RiverRink (Delaware Avenue at Walnut Street, Philadelphia, 215-925-RINK, www.riverrink.com).
Unlike most of the suburban ice rinks, RiverRink features public skating. Ice skating is the only use of the ice. This winter, RiverRink takes the ice skating experience on the Delaware River waterfront to another level by once again transforming the annual rink into a bona fide winter wonderland.
Open seven days a week, the Blue Cross RiverRink Winterfest is an immersive winter-themed experience with a popular bar and restaurant called The Lodge, winter beer garden-style landscaping, a brand-new light show, and a retail shopping experience from Art Star Gallery & Boutique.
The outdoor rink's hours are 1-10:30 p.m. Mondays through Thursdays, 1 p.m.-12:30 a.m. on Fridays, 11 a.m.-12:30 a.m. on Saturdays and 11 a.m.-10:30 p.m. on Sundays. Skating admission prices are $4 for admission and $10 for skate rental.
There will be a special holiday attraction at LEGOLAND® Discovery Center Philadelphia (500 West Germantown Pike, Plymouth Meeting,https://philadelphia.legolanddiscoverycenter.com). "Holiday Bricktacular" features special seasonal programming and themed attractions throughout December.
LEGO Santa will return to the Center throughout the holiday season to greet families and spread holiday cheer. Additionally, guest can participate in holiday-themed build activities including an ornament building station, explore the Winter Wonderland version of MINILAND Philadelphia, and take part in The Elves Workshop with the model builder team.
Ticket prices start at $19.95.
A fun — and maybe a little chilly — way to celebrate the holidays is to go on a "Holiday Hayride" at Arasapha Farm (1835 Middletown Road, Gradyville, 610-459-2944,www.holidayhayride.com).
Guests will ride on sound-equipped hay wagons through a six-acre holiday wonderland featuring huge light displays, decorated trees and buildings, a variety of Christmas scenes, live reindeer and a beautifully animated Santa's workshop. The hayride lasts about 20 minutes and is choreographed with all the favorite songs of the season.
After the wagon ride, guests are encouraged to gather around the bonfire to enjoy hot beverages. There also will be opportunities to have pictures taken with Santa and check out the live nativity scene that features real animals and actors. Arasapha Farm is featuring its "Holiday Hayride" on December 13-23 from 5:30-8:30 p.m. each night — weather permitting. Tickets are $15 for adults, $12 for seniors and $10 for children (ages 2-8).
"Christmas Around The Farm" converts a summertime destination for home-grown produce into a sparkling winter wonderland. The popular annual event at Linvilla Orchards (137 West Knowlton Road, Media, 610-876-7116, www.linvilla.com) is running now through December 23.
Visitors will be able to cut their own Christmas trees, or, if not so inspired, purchase them at the shop — which also features other decorations, including holiday wreaths. Christmasland features freshly cut trees, greens and holly, poinsettias, hand-made wreaths and a large variety of children's toys and collectables.
Santa and his elves will be stopping by every Saturday and Sunday to visit his friends in Christmasland from 1-3 p.m. And, there will be caroling Hayrides Saturday evenings in December that include the ancient tradition of Wassailing, singing Christmas Carols around a campfire and roasting marshmallows.
There are plenty of reasons to take the short drive to Delaware this holiday season with tax-free shopping on everything at the top of the list. Another major reason is the annual staging of "Holidays at Hagley" — an event that is always one of the most eagerly anticipated holiday attractions in this area every year.
The popular Brandywine Valley exhibit, which is included with regular admission, continues through January 1 at Hagley Museum and Library (Route 141, Wilmington, Delaware, 302-658-2400, www.hagley.org).
This year's edition of "Holidays at Hagley" features tours of Eleutherian Mills, which is the first du Pont family home built in America. The tours, which will be presented each day from 10a.m.-4:30 p.m., feature decorations in a combination of styles from both the 19th and 20th centuries.
During the Victorian years when candle-lit tabletop Christmas trees were the norm, hand-made gifts were attached to tree branches, and winter scenes were displayed underneath the tree. The upstairs Victorian Library shows how magical that looked with its mid- to late-nineteenth-century toys, games and dolls. The upstairs Parlor features a case filled with small ceramic animals well-loved by some of the du Pont family children.
Early du Pont family French holiday traditions are remembered with a display of gifts that were given to E. I. du Pont's children on New Year's Day as well as the Twelfth Night party illustrated by the ornate French dessert service in the Dining Room.
Well-loved displays returning include the elaborate Twelfth Night celebration in the dining room and the Victorian library's Christmas for children with its table-top tree surrounded by toys and games. Of course, there will be warm glowing lights and poinsettias.
Admission is $15 for adults, $11 for seniors and students and $6 for children (ages 6-14).
One of the best holiday events in the area is the annual "Yuletide at Winterthur." This year's 40th annual staging of the event, which runs through January 5 at Winterthur Museum, Garden & Library (Route 52, Wilmington, Delaware,800-448-3883, www.winterthur.org).
Revel in the beauty and warmth of the holidays and explore treasures of Christmases past with displays of holiday traditions from the 1800s to the early 20th century, including displays of: the earliest types of colorful lights decorating house exteriors; the du Pont family holiday celebrations; and the evolution of Christmas trees over the decades from the 1880s to 1960s.

One of visitors' favorites every year is the 18-room dollhouse mansion created by designer and philanthropist Nancy McDaniel over a period of 30 years. It features amazing intricate details in each room and is even decorated for the holidays.
As always, the rooms will be enhanced with the floral displays so essential to du Pont's decorating, and with special Christmas trees inspired by the beauty of the Winterthur garden – including the popular Dried Flower Tree in the Conservatory.
Timed Yuletide Tour reservations are required. Admission to Yuletide at Winterthur is $20 for adults, $180 for seniors (age 62 and older) and $6 for children (ages 2-11).
The Historic Odessa Foundation's 2019 Christmas Holiday Tour and Exhibit "The Secret Garden" is an event with an appeal that spans generations. The tours will be presented now through December 29 in Odessa's historic district (Main Street, Odessa, Delaware, 302-378-4119, www.historicodessa.org).
This holiday season the Historic Odessa Foundation (HOF) is celebrating the 33rd anniversary of the Historic Houses of Odessa's annual Christmas Holiday Tours and Exhibits inspired by works of classic children's literature.
For the past 33 years, Historic Odessa has celebrated children's literature by recreating scenes from the classics in one of its 18th-century museum houses. Visitors have been treated to the literary works of Louisa May Alcott, P.L. Travers, Beatrix Potter, Tasha Tudor, Washington Irving, Lewis Carroll, and Charles Dickens, to name just a few.
Frances Hodgson Burnett's "The Secret Garden" was first published in book form in 1911, after its serialization in The American Magazine, from November 1910 to August 1911. Set in England, this story of regeneration and rejuvenation is one of Burnett's most popular novels and is considered a classic of English children's literature.
Visitors to Historic Odessa's Corbit-Sharp House will be transported through the pages of Burnett's novel as the Historic Landmark's period rooms are transformed into scenes that include Misselthwaite Manor and its secret garden.
This year's Storybook Trees exhibit of more than 30 trees decorated by local families, schools, and organizations showcasing books and works of children's literature will be displayed in the Wilson-Warner House (built in 1769). Appropriate for all ages, Historic Odessa's Storybook Trees exhibit is designed to promote reading and literacy.
Special events and tours will be held throughout the holiday season including "Candlelight Tours" at 7 p.m. on December 17, 19, and 26; "Festive Foods/Hearth Cooking Demonstration" on December 14, 21 and 28 from 10 a.m.-3 p.m.; and "Curator Candlelight Tour" on December 19 at 5 and 7 p.m.
The Historic Houses of Odessa are open Tuesday through Saturday, from 10 a.m. to 4:30 p.m., and Sunday from 1 to 4:30 p.m. The last full tour of the Historic Houses starts at 3 p.m. The Houses will be closed on December 24 and 25.
Admission to the Historic Odessa Foundation holiday tour is $10 for adults, $8 for seniors, and students and free for children (under 6).
Nemours Mansion & Gardens (Route 141 South, Alapocas Drive, Wilmington, Delaware, 302-651-6912, www.nemoursmansion.org) is welcoming visitors for the Christmas holidays with "Holidays at the Estate." The attraction us running now through December 29.
Originally constructed more than a century ago, Nemours Mansion is one of Delaware's grandest buildings and includes the largest formal French garden in North America.
Ever since 1910, when Mr. and Mrs. duPont began living in their newly built mansion, the holiday season has been a festive time at Nemours. The Christmas decorations at the Nemours Mansion are often inspired by the architecture of the home, the customs of the duPonts or the French influence.
The Mansion is also decorated by some of the duPonts' original decorations, including a German crèche, which dates from the late 19th century. The figures are soft ceramic, unglazed and hand colored. In addition to their own ornaments, Nemours also proudly displays ornaments made by patients at Nemours Alfred I. duPont Hospital for Children.
Visitors can enjoy Christmas trees, wreaths, and hundreds of feet of garland on grand display in the Visitor Center, Chauffeur's Garage, Mansion and grounds.
New this year, the Estate will feature a Gift Shop located in the Chauffer's Garage. This charming pop up is an extension of the Rocco and Mary Abessinio Gift Shop located in the Hospital Atrium. It is operated by the Volunteer Auxiliary and all proceeds of the shop will benefit the hospital and its patients.
On December 13, 14, 20 and 21, Rockwood Park (4651 Washington Street Extension, North Wilmington) is hosting its annual "Candlelight Tours."
The popular family event, which runs from 5-7 p.m. each night features tours of the holiday display in the museum and a joyous light display in the gardens surrounding the Mansion and Carriage House.
This is a free event, but donations of non-perishable foods are collected for local food closets.
The New Candlelight Theatre (2208 Millers Road, Arden, Delaware, 302- 475-2313, www.candlelighttheatredelaware.org) celebrates the opening the holiday season with special dinner theater show.
"Christmas by Candlelight" is the theater's heartwarming celebration of the yuletide season – a bi-annual event that is back by popular demand. The show features classic holiday tunes, as well as some new surprises – all performed by fans' favorite "Candlelighters."
Performances are Friday and Saturday evenings (doors 6 p.m./show, 8 p.m.) and Sunday afternoons (doors, 1 p.m./show, 3 p.m.). Tickets, which include dinner and show, are $63 for adults and $33 for children (ages 4-12). All seats are reserved.
The Glencairn Museum (1001 Cathedral Road, Bryn Athyn, 267-502-2600, www.glencairnmuseum.org) is a Bucks County museum featuring religious art and area history museum.
The museum, which was formerly the home of the fabled Pitcairn family, is presenting its "Christmas at Glencairn" holiday celebration now through January 5.
Glencairn was built almost a century ago for the family of Raymond and Mildred Pitcairn, members of a congregation of a Christian denomination known as the New Church. Bryn Athyn was founded in the late 19th century as a New Church religious community.
"Christmas at Glencairn" features special exhibitions, a "Christmas in the Castle" tour, a Christmas concert and other holiday activities. The "World Nativities" exhibition is on display in Glencairn's North Porch, Great Hall, Upper Hall and Bird Room.
The 45-minute "Christmas in the Castle" guided tours focus on the way Christmas was celebrated at Glencairn during the Pitcairn couple's 4o years in the house. Guided tours cost $12 for adults and $10 for students and seniors. The suggested donation for self-guided tours is $5.
There is something special about riding on a train that is being pulled by a steam locomotive. Almost everyone enjoys the experience — even Santa Claus. This year, Santa will be visiting several of the area's tourist railroads to take special rides with his friends.
One of the best train rides with Santa Claus is the one presented by the West Chester Railroad (Market Street Station, West Chester, 610-430-2233 or www.westchesterrr.net).
The special "Santa's Express" trains (which feature heated cars decorated for the holidays) will run on December 14, 15, 21, and 22 at 11 a.m., 1 and 3 p.m. There will be additional departures at 5 p.m. on December 14, 15, 21 and 22.
The 90-minute journey on the trail line's heated decorated train travels through the Chester Creek Valley. Santa Claus will be greeting everyone at Market Street Station and then going along for the ride to Glen Mills. Once at Glen Mills, passengers can disembark, explore the historic station and take advantage of photo opportunities on Santa's lap inside the station. Live music will be provided by Greg Wright.
Adult fare for the West Chester Railroad trips is $25. Tickets for children (ages 2-12) are $18 while toddlers (ages 9-23 months) get to ride for $8.
The Wilmington & Western Railroad (2201 Newport Gap Pike, Wilmington, Delaware, 302-998-193, www.wwrr.com) will run its "Santa Claus Express" on Saturdays and Sundays between Thanksgiving and Christmas.
Santa and Mrs. Claus will be riding along with passengers on the steam-powered 90-minute round trip to Ashland Station. They will be greeting everyone on board and offering chocolate treats to the youngsters. Santa will also be posing for pictures with his fans.
Steam locomotion will return to the Wilmington & Western for its annual Santa Claus Express. The rail line's 0-6-0 switcher No. 58 has returned to service after a multi-year restoration and will power Santa's train through the Red Clay Valley this season.
Tickets for these trains, which run now through December 23, are $19 for adults, $18 for senior citizens and $17 for children.
The tourist rail line will also be running special "Holiday Night Express Trains," featuring a peaceful evening ride in the railroad's 1929 Doodlebug rail car. Tickets for these trains, which are running now through December 30, are $15 for adults, $14 for senior citizens and $13 for children.
The Strasburg Rail Road (Route 741, Strasburg, 717-687-7522, www.strasburgrailroad.com) is running its "Santa's Paradise Express" now through December 21. Santa will be the featured guest on each ride from Strasburg to Paradise and back.
The rotund guy in the red suit will be greeting passengers, shaking hands, posing for photos and giving a treat to each child. After the train ride, children are treated to storybook readings of holiday classics. Visitors of all ages can also enjoy a ride aboard the Tinsel Trolley, a self-propelled motor car.
Tickets are $20 for adults and $14 for children (ages 2-11) and $4 for infants.
The Strasburg Railroad will also be running its "Night Before Christmas" train now through December 23.
This very special train recreates the excitement and anticipation of Christmas Eve. A reader dressed in a Victorian nightshirt and cap will read Clement Clarke Moore's classic poem "The Night Before Christmas" as the train rolls along. After the poem is read, passengers can enjoy a treat of milk and cookies.
Children are also treated to storybook readings of holiday classics aboard the stationary heated caboose and visitors of all ages can enjoy a ride aboard the Tinsel Trolley, a self-propelled motor car. In the spirit of the season, kids may come dressed in pajamas.
Tickets for these rides on the Strasburg Railroad are $31 for adults, $14 for children (ages 3-11) and $4 for toddlers (under age 3).
The New Hope & Ivyland Railroad (32 Bridge Street, New Hope, 215-862-2332, www.newhoperailroad.com) is operating its "North Pole Express" now through December 24. Tickets start at $53.99 for adults, $43.99 for children (ages 3-11) and $14.99 for infants (ages 0-2).
Passengers can ride the rails with Santa, Mrs. Claus and a group of holiday revelers. Children and adults of all ages can sip hot cocoa and enjoy cookies while Santa visits with each child and presents them with a special gift. Local musicians will be on board to play and sing Christmas carols.
There will also be the rail line's "Santa Steam Spectacular" excursions running from November 29 until December 24.
Guests are invited to welcome the return of the historic #40 steam engine by joining Santa and Mrs. Claus for a ride upon their magical Steam Train adventure through the historic Bucks County countryside. This Santa Steam Spectacular departs New Hope Station for a round trip to the North Pole.
Tickets start at $69.99 for adults, $59.99 for children (ages 3-11) and $15.99 for infants (ages 0-2).
The Colebrookdale Railroad (South Washington Street, Boyertown, www.colebrookdalerailroad.com)  is running its "Santa's Polar Bear Express" now through December 12.
Kids can join Santa on a magical adventure into "Christmas Past" on an exciting train journey. They will be able to sip complimentary hot cocoa or enjoy Christmas cookies and, on some trains, sing favorite carols as the Secret Valley passes by the window. Santa will bring a gift for every child, and every child has an opportunity to give their Christmas letter to him.
The rail line also is running "Twas the Night Before Christmas" excursions from December 13-23.
These special evening trains bring the storybook magic of the season to life. Kids are invited to wear pajamas and sip complimentary hot cocoa as the train crew reads "'Twas the Night Before Christmas." Rumor has it Santa himself will appear with a gift for every child. 
Tickets for the "Polar Express" are $50 for adults, $40 for children (2-12), $47 for seniors and $10 for toddlers (under 2).
Tickets for the "Night Before Christmas" excursions are $55 for adults, $45 for children (2-12), $52 for seniors and $15 for toddlers (under 2).
The Middletown & Hummelstown Railroad (136 Brown Street, Middletown, 717-944-4435, www.mhrailroad.com) will be running its "Santa Surprise Trains" on December 14, 15, 21, and 22.
It is an 11-mile round-trip train ride along the Swatara Creek. Passengers board 1920's vintage Delaware, Lackawanna & Western coaches at the 1891 Station in Middletown, which was originally built as a freight station and in more recent years converted for use as a passenger station. The Station contains a ticket window, gift shop and modern ADA restrooms.
Santa Claus will have a special present for all kid riders. Fares for the "Santa Surprise" rides are $17 (ages 12 and older), $14 (ages 2-11) and $4 (under age 2 and on lap).
The Allentown and Auburn Railroad (35 Railroad Street, Kutztown, 570-778-7531, https://allentown-and-auburn-railroad.square.site/) is running special "Santa Claus Train Rides" on December 14, 15, 21, and 22.
Guests will be able to visit with Santa during the scenic train ride and have some pictures done.
The train will make a brief stop at the railroad's picnic grove where riders will have the option to purchase "holiday evergreens with a sprinkle of Christmas magic." When they get back to the Kutztown Train Station, visitors can also do some holiday shopping in the Allentown & Auburn Gift Shop, which features handmade and antique items.
Trains depart at 10 a.m., noon and 2 and 4 p.m. Tickets are $15 for adults, $13 for seniors and $9 for children.
Founded more than 50 years ago, Choo Choo Barn — Traintown U.S.A. (Route 741 East, 226 Gap Rd, Strasburg, 717-687-7911, www.choochoobarn.com) presents a 1,700-square-foot train layout featuring over 150 hand-built animated figures and vehicles and 22 operating trains. The majority of trains that are running in the display are "O Gauge" trains but there are also some HO Gauge trains as well as one N Gauge train.
Several of the original pieces and animations are still on the display today, including the ski slope, ski lodge and ice skaters, Dutch Haven, the Willows, the two-lane moving highway (in front of Dutch Haven), the farm with the tobacco barn, the Strasburg Fire House, the church beside Dutch Haven and a few other houses.
The layout features a special Christmas display now through January 20. The homes and businesses along the tracks have been decked out with holiday trim. And, there are 55 hidden Santas — one for each year the site has been open — located around the display for visitors to find.
Tickets are $8.50 for adults and $5 for children (ages 3 and under) at Choo Choo Barn — Traintown U.S.A.
On December 14, the Railroad Museum of Pennsylvania (Route 741, Strasburg, 717- 687-8628, www.rrmuseumpa.org) is hosting its annual "Home for the Holidays" event from 9 a.m.-5 p.m.
Costumed interpreters — engineers, conductors, ticket agents, and railroad passengers –will recreate scenes of holiday travel from the past. Visitors will also be able to ride the Museum's Cab Simulator.
Children will be able to send a message to Santa Claus with the help of a railroad telegrapher who will send their personal telegrams from Steinman Station to the North Pole. And, they can visit with Santa in person at the Steinman Station passenger depot.
Cookies and hot chocolate will be offered in the Museum lobby. There will be hands-on activities in the Stewart Junction railway education center for rail fans of all ages. There will also be live holiday music performed by the band Elite Brass from 12:30-2:30 p.m.
Tickets are $10 for adults, $9 for seniors and $8 for youth (ages 3-11).
The rail line will also present "Christmas with the Conductor" parties on December 7 and 14.
A costumed conductor will welcome passengers on one of the Railroad Museum of Pennsylvania's historic coaches for a special reading of a holiday classic story.
Kids will be able to create a take-home craft in Jack Frost Station. And, each child will receive a small bag of goodies. Advance registration, with a $10 per child fee is required.
One of the most elaborate model train layouts in the Delaware Valley can be found at the Morris Arboretum (100 Northwestern Avenue, Chestnut Hill, 215-247-5777,http://www.morrisarboretum.org). The popular Garden Railway Display that has become a summer fixture at The Gardens at Morris Arboretum returns again for a special holiday display.
The display, which is open to the public now through December 31 in the winter garden of the Morris Arboretum, has a quarter-mile of track featuring seven loops and tunnels with 15 different rail lines and two cable cars, nine bridges (including a trestle bridge you can walk under) and bustling model trains.
The buildings and the display are all made of natural materials — bark, leaves, twigs, hollow logs, mosses, acorns, dried flowers, seeds and stones — to form a perfectly proportioned miniature landscape complete with miniature rivers. Philadelphia-area landmarks are all meticulously decorated for the holidays with lights that twinkle.
Admission to the Morris Arboretum is $20 for adults, $18 for seniors (65 and older) and $10 for students and military.
On December 14, The Franklin Institute (222 North 20th Street, Philadelphia, www.fi.edu) is presenting "Polar Express Day."
Visitors can relive the magic and wonder of the timeless classic holiday tale with activities inspired by the award-winning book and beloved film.
They will be able to let imagination soar as they climb aboard the authentic Baldwin 60,000 locomotive for a guided storytelling experience. Guests can also learn how to understand steam vs. diesel and how trains move, the harmonics of sleigh bells, and why no two snowflakes are alike.
"Polar Express Day" activities include: Guided experience aboard the iconic 60,000 Baldwin Locomotive in The Train Factory; Train science activities; Activities that explore the science of snowflakes and sound; and screenings of "The Polar Express" in Franklin Theater.
Additionally, children are invited to wear pajamas for a truly festive experience and a $2 holiday discount off their general museum admission ticket. 
The event, which will ruin from 10 a.m.-3 p.m., is included with General Museum Admission — $23 for adults and $19 for children.
Several historic sites in Montgomery County have their own holiday celebrations.
Pennypacker Mills (3 Haldeman Road, Perkiomenville, 610- 287-9349, www.historicsites.montcopa.org) is hosting "Victorian Holiday Tours" now through January 5 while "Twelfth Night Tours at Pottsgrove Manor" (100 West King Street, Pottstown, 610-326-4014, www.historicsites.montcopa.org) are running now through January 5.
For the next five weeks, Pennypacker Mills will offer free tours of the 18-century mansion used by General George Washington as temporary headquarters during the Revolutionary War. The home will be decorated for an old-fashioned Victorian Christmas and will feature the warm glow of oil lamps, festive decorations and a candy-making demonstration.
The event at Pottsgrove Manor features guided tours through an elegant 18th-century Georgian mansion that is decked out in period holiday decorations. Tour guides will discuss Twelfth Night celebrations and Christmastide traditions.
Visitors will be able to view the parlor and kitchen as it would have been during colonial times when the Potts family prepared for their holiday guests. They will also be able to check out the servants' quarters and see the rustic holiday celebrations as enjoyed by the household staff.
Suggested donations for these events are $2.
The American Music Theatre (2425 Lincoln Highway East, Lancaster, 800-648-4102, www.AMTshows.com) has its holiday show running now through December 30.
The AMT's 2019 show "Joy to the World" is an all-new presentation of favorite sacred and secular holiday songs performed by professional artists from across the country. The show will feature spectacular vocal harmonies, lively musical arrangements, impressive dancing and the music of the AMT Orchestra.
Also featured will be elaborate scenery, elegant costumes and a theater decked out with holiday decorations.
The show will have both matinee and evening performances each week with the addition of 10:30 a.m. performances on Saturdays throughout December. Show length is two hours and 15 minutes with a short intermission. Tickets are $46 for adults and $23 for children.
Now that Christmas activities have begun, Peddler's Village (Routes 202 and 263, Lahaska, 215-794-4000, http://peddlersvillage.com) is starting its celebration and that means there will be a lot of activity at the site over the next few weeks.
Visitors to the Village can join special guest Mrs. Claus for festive fun and mini-lightings in a different Village neighborhood each night leading up to the Village-wide Grand Illumination Celebration. Village shops will be open until 9 p.m. with a distinctive assortment of merchandise, special promotions and refreshments.
The 20th Annual Grand Illumination will showcase thousands of tiny white lights outlining the Village's buildings, colorful lights with less-than-common colors (teal, peach, and fuscia) adorning the trees and shrubs and a landscaped backdrop featuring a group of reindeer glowing in white light. Santa will arrive to turn on the lights and officially mark the beginning of the event. After the lights go on, visitors will be treated to free cider and toasted marshmallows.
November also marked the start of Peddler's Village "Gingerbread House Competition and Display." Slated to run through January 5, the "Gingerbread House Competition" features over $2,000 in cash prizes in such categories as Traditional and Authentic Reproduction of a Significant Building.
"A Very Furry Christmas at Sesame Place" (100 Sesame Road, Langhorne, www.sesameplace.com) is a festive, family-friendly celebration with everyone's favorite Sesame Street friends live and in-person at the amusement park in Langhorne.
The annual event, which runs through January 1, offers a wide array of family holiday activities.
Visitors to the park can sing along at three special Christmas shows and a spectacular music and light show at our giant 1-2-3 Christmas Tree, take a train ride tour through the Twiddlebugs' Gingerbread Cookie Factory on the Sesame Place Furry Express, take part in the Neighborhood Street Party Christmas Parade, and have the opportunity to meet Lightning, the adorable reindeer from the movie "Elmo Saves Christmas."
As an added attraction this year, Rudolph the Red-Nosed Reindeer is spending the holiday season at Sesame Place. The lovable reindeer along with his friends Clarice and Bumble, will be available for photos with guests.
Tickets for "A Very Furry Christmas" are $30.99.
"Christmas Candylane," which is the annual holiday event at Hersheypark (100 West Hersheypark Drive, Hershey, 800-HERSHEY, www.hersheypark.com), is running now through December 31.
Visitors to Hershey can also experience the winter wonderland called "Hershey Sweet Lights, A Holiday Drive-Thru Spectacular." The attraction is a two-mile drive through wooded trails featuring approximately 600 illuminated, animated displays.
Admission to "Christmas Candylane" is $30.95.
Adventure Aquarium's "Christmas Underwater," which provides visitors with a different look at Christmas, is running now through December 30 at the Adventure Aquarium (1 Riverside Drive, Camden, New Jersey, www.adventureaquarium.com).
The attraction features the "World's Tallest Underwater Christmas Tree." At over 18 feet tall, the tallest underwater Christmas tree on Earth has arrived in Shark Realm. Scuba Santa has collected corals from all over the world's oceans to decorate the tree along with colorful shells, thousands of twinkling lights, enchanting bubbles and a bit of magic.
"Christmas Underwater" offers a variety of activities geared for all ages including "Milk and Cookies with Santa," "Dry-side" Holiday Photos with Santa Claus," "Merry Elfish Storytime," "Snow Shower Dance Party," the "I Believe in Scuba Santa Live Show," and "Scuba Santa Appearances."
Admission to Adventure Aquarium is $31.99 for adults and $23.99 for children.
Dutch Wonderland Family Amusement Park (2249 Route 30 East, Lancaster, 866-386-2389, www.dutchwonderland.com) is hosting its "Dutch Winter Wonderland" from Now through December 30 on Saturdays, Sundays and select weekdays.
Visitors are invited to celebrate the magic of the season at Dutch Winter Wonderland with rides, entertainment, and the Royal Light Show, a spectacular display of thousands of twinkling lights dancing to music.
Tickets are $11.99 in advance and $13.99 at the gate. Children age two and under are admitted free.
Another Lancaster County attraction is "Holiday at Landis Valley Bonfire" which will be held December 13 at Landis Valley Village and Farm Museum (2451 Kissel Hill Road, Lancaster, 717.569.0401, www.landisvalleymuseum.org).
The museum is welcoming the community to spend an evening with at the site to celebrate a Pennsylvania Dutch Christmas from 6-8:30 p.m.
Visitors will be able to take a wagon ride, tour several of the site's decorated gather join together in the Yellow Barn for cookies and hot cider.
The event is free and open to the public and there is ample free parking. Landis Valley asks that visitors bring one or more non-perishable food items to the event. Donations will go to the Lancaster Food Bank.
If you really want to get into a Christmas mood in a big way, visit Koziar's Christmas Village (782 Christmas Village Road, Bernville, 610-488-1110,www.koziarschristmasvillage.com) which begins its 72nd season on November 2.
Koziar's Christmas Village is truly a holiday wonderland — a wintertime spectacle that delights young and old alike with a huge amount of holiday displays and special attractions. It will remain open every night through January 1 — including Christmas Eve, Christmas Night, New Year's Eve and New Year's Night.
The tours of "Christmas Village" feature visits to a variety of displays and exhibits, including "Santa's Post Office," "Christmas in the Jungle," "Manger Scene," "Christmas Beneath the Sea," "'Twas the Night Before Christmas," "Olde Fashioned Bakery Shop," "Toy Maker and his Toy Shop," "Christmas in Other Lands" and "The Olde Church".
Other attractions at Koziar's Christmas Village include a huge model train display, a toy shop, a country kitchen, indoor and outdoor Christmas displays and a place to visit with Santa and even get pictures taken with the old guy in the red suit. Admission to Christmas Village is $12 for adults, $11 for seniors (65 and older) and $10 for children (ages 4-10).