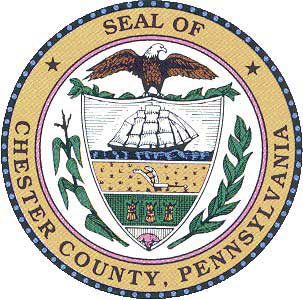 WEST CHESTER — The Chester County Board of Commissioners approved the appointment Wednesday of Kennett Square lawyer Leonard Rivera, Esquire to the Chester Water Authority (CWA) Board. . Rivera fills the board position vacated by the resignation of Christopher Burkett earlier this year.
Leonard Rivera previously served a five-year term (2012 to 2017) as one of three Chester County representatives on the CWA Board.  His appointment will run to November 27, 2022.
The Chester County Commissioners' selection of Leonard Rivera followed a process of interviews of individuals shortlisted from applications sent to the Commissioners. In July and August, the Commissioners invited qualified Chester County residents interested in the CWA board position to send in resumes and cover letters, noting their interest in the position.  The Commissioners conducted interviews during October before formally appointing Leonard Rivera at today's Commissioners' Public Meeting.
Commenting on the appointment, Chester County Commissioners' Chair Michelle Kichline said, "Len Rivera is highly qualified to serve the residents of Southern Chester County on the CWA Board because of his previous experience as a board member and, perhaps more importantly, as a ratepayer of CWA.  He understands the issues, the dynamics and the responsibilities that come with being a board member and we are confident that he will work well with the other CWA board members to forward the interests of the ratepayers served by CWA in Chester County.
"Commissioner Cozzone, Commissioner Farrell and I thank the many residents, organizations and township officials who took the time to contact us and share their thoughts with us regarding the CWA board position," added Kichline.  "The active investment in community matters by so many of our Chester County citizens is what makes this county such a great place to live."