By Denny Dyroff, Entertainment Editor, The Times
Collective Soul, an Atlanta-based rock band, is celebrating its first quarter-century in music this year with its "25th Anniversary Tour," a tour that will touch down locally on October 3 at Xcite Center at Parx Casino (2999 Street Road, Bensalem, 888-588-7279, https://parxcasino.com).
Formed in 1992, Collective Soul released its "Hints Allegations and Things Left Unsaid" album on the independent label Rising Storm Records in 1993. The band went from obscurity to popularity that year after the song "Shine" became an underground hit based on radio play. The album was re-released in 1994 under major label Atlantic Records.
Collective Soul released a self-titled album in March 1995. Considered by founding member Ed Roland to be the band's true debut album, "Collective Soul" spent 76 weeks on the Billboard 200 charts, went triple platinum and became the band's highest selling album. The singles "December," "The World I Know," and "Where the River Flows" each reached Number One on the Mainstream Rock charts.
About two years later, Collective Soul released "Disciplined Breakdown." Although not as successful in sales as its previous two albums, "Disciplined Breakdown" contained two Number One Mainstream Rock charts hits – "Precious Declaration" and "Listen." The band released a fourth studio album, "Dosage," in 1999. The album's first single, "Heavy," spent a then record-breaking 15 weeks on the top spot of the Mainstream Rock charts.
The band followed with "Blender" (2000), "Youth" (2004), "Afterwords" (2007), "Collective Soul" (2009) and "See What You Started by Continuing."
Collective Soul — lead vocalist Ed Roland, rhythm guitarist Dean Roland, bassist Will Turpin, drummer Johnny Rabb and lead guitarist Jesse Triplett – is touring in support of its new album, "Blood," which was released June 21 on Fuzze-Flex Records/ADA.
"We recorded the album in 10 days at a studio in North Jersey," said Turpin, during a phone interview Wednesday afternoon from a tour stop in Long Island, New York.
"The studio's name is the Barbershop. It's located in the middle of nowhere on Lake Hopatcong and we lived there for a week-and-a-half. With a situation like this, you just focus on the music. That's all that is on your mind. We did the 10 tracks for 'Blood' in 10 days."
It was not the first time that the band took off and went to a lakeside place to record.
"We did record at a house by a lake before," said Turpin. "In 2009, we recorded our 'Collective Soul' album at Ed's lake house in South Carolina."
When the five veterans gathered together this year to record songs for a new album, they did all that and more.
"We recorded 20 tunes," said Turpin. "We were going to do a double record. Now, the plan is to release the second 10 songs a year after 'Blood' comes out."
The new album is a celebration of the band's first 25 years.
"With 10 days together after 25 years as a band, Ed got deep lyrically. The songs are about different things including the belief that there is something bigger out there than just humans," said Turpin.
"A lot is expressed in the song 'Observation of Thoughts.' It's about how we appreciate our 25-year career and what it means to us when people say to us – your music has been the soundtrack of our lives. It's also about family – how we've been able to continue to get along with each other after 25 years together."
Video link for Collective Soul – https://youtu.be/ZwDAYhH0FNc.
The show at Parx Casino will start at 7:30 p.m. Ticket prices range from $25-$60.
Toxic Holocaust, which shares the bill with GWAR at the Franklin Music Hall (421 North Seventh Street, Philadelphia, https://www.bowerypresents.com/greater-philly/shows/franklin-music-hall) on October 4, is, was and always will be Joel Grind.
Grind founded Toxic Holocaust in 1999. He originally wrote and recorded all of the band's music himself, and after a couple of demo releases ("Radiation Sickness," 1999; "Critical Mass," 2002), he made his official full-length album debut as Toxic Holocaust with "Evil Never Dies" (2003). Two years later, after some touring with a hired backing band, Grind released the second Toxic Holocaust album, "Hell on Earth" (2005), which once again he wrote and recorded by himself.
Grind's music as Toxic Holocaust is a successful merging of the energetic driving spirit of punk music and the loud, aggressive power of thrash metal.
"I had been in punk bands when I was younger," said Grind, during a phone interview Wednesday afternoon from a tour stop at the Starland Ballroom in Sayreville, New Jersey.
"I was in Portland, Oregon and I wanted to have music that was both punk and metal. I didn't want to be a solo thing, but it was hard to find people to do both. I didn't even know anyone in metal at the time. In 1999, thrash metal was about as dead as it could be."
So, Grind embarked on a project that was as D.I.Y. as you can be.
"It's always been me," said Grind, a long-time Portland resident who grew up in nearby Elkton, Maryland. "Over the years, it's been a revolving door with touring musicians.
"We tour a lot. When I get new musicians, I pick one that are familiar with Toxic Holocaust's music. Still, it's been a solo project almost my entire career."
Toxic Holocaust will release its long-awaited new full-length, "Primal Future: 2019," on October 4 via new label home, Entertainment One ("eOne").
A press release states, "A dystopian technological takeover drives the album thematically, but the passionately delivered music is vintage Toxic Holocaust taking things all the way back to the band's early origins.
According to Grind, "When I started the band in 1999, I never imagined I'd still be doing it in 2019. It's been a long time coming but the new album is finally ready, and it is sort of a culmination of my past 20 years of doing this band.
"Most notably, I decided to go back to my roots and record this entire album by myself and play all of the instruments like I did in the early days. It was a lot of fun and nostalgic and at the same time exciting to be able to apply everything I've learned over the years."
The most recent Toxic Holocaust album prior to the new one was "Chemistry of Consciousness" in 2013.
"In the six-year gap between albums, I toured a lot and also started a business as a recording engineer. I spent a lot of time with that.
"I have my own studio and mainly focus on mixing there. When I'm recording a band, I freelance and go to a large studio in Portland. For my own projects, my studio works fine. It's analog and digital. I record to a computer, but the front end is analog.
"For the songs on 'Primal Future: 2019,' I've been writing over the course of two years – but not consistently. I wrote a lot of songs and picked the ones that fit best.
"When the songs are there, I know it's time to make an album – when I get inspired and have enough songs to fill an album. I'm glad that I haven't had to deal with label deadlines.
"'Primal Future: 2019' is not a concept album but it is about a dystopian cyperpunk future. Musically, my last album was mostly two-minute songs. With the new album, I wanted to expand more with the arrangements."
Video link for Toxic Holocaust – https://youtu.be/uKanmLGBEJA.
The show at The Franklin, which also features GWAR, Sacred Reich and Against the Grain, will start at 7:30 p.m. Tickets are $20.
Most of the time, a producer in a recording studio that uses analog gear will tell you that "Capstan" is the rotating shaft that drives the tape past the heads. Usually the tape is squeezed between the capstan and a rubber wheel known as the pinch roller. The capstan is what controls the speed of the tape and is usually attached to a "flywheel" so that a smooth and consistent tape speed is maintained.
But, if a music producer is in the studio with a certain rock band, he would tell you that "Capstan" is a band from Central Florida that has been recording music for more than six years.
A passage in the band's bio states – "What happens when you mix a physics major, music producer, guitar virtuoso, profound lyricist and hockey enthusiast, all capable of drinking an absurd amount of beer?
"Capstan is formed."
Capstan — Anthony DeMario – Vocals; Harrison Bormann – Guitar; Andrew Bozymowski – Bass/Vocals; Joseph Mabry – Guitar; Scott Fisher – Drums — is a high energy mix of pop punk, prog, and post hardcore that blends emotional lyrics with high energy technical instrumentals – a band that lists The Wonder Years, A Day To Remember, Every Time I Die and Between The Buried And Me as influences.
The band has just released its debut album, "Restless Heart, Keep Running," on September 20 on Fearless Records. The inevitable support tour has begun and will visit the area on October 4 for a show at The Voltage Lounge (421 North Seventh Street, Philadelphia, 215- 964-9602, www.voltagelounge.com).
 "We just started the tour," said Mabry, during a phone interview Wednesday afternoon from a tour stop in Richmond, Virginia.
"We just left home yesterday at 3 p.m. This is the first day of a three-week tour with BilMuri, Rarity and Neverkept.
"We put out a few EPs and singles over the last few years but 'Restless Heart, Keep Running' is our first album. We recorded it in March and April of this year. Andrew Wade was the producer and we cut it at Audio Compound in Winter Park, Florida. It was great to be able to be home during the recording session. Our previous EPs were recorded in Indiana.
"We spent a lot of time making the album – from pre-production all the way through to the final mixing. We're very happy with the results. We wanted it to be as unique and original as possible. We used some different instrumentation that we had never used in the past. There were piano parts and two tracks has alto sax. We also did a part in Toronto where we sued real strings – cello and violin."
Like a batter stepping up to the plate for his first at-bat in a MLB baseball game, the members of Capstan were ready for the moment.
"All the songs were pre-produced before we went in the studio," said Mabry. "Andrew (Wade) also contributed a lot.
"I write all the music and then Scott adds his twists on the rhythm parts. We all convene on the lyrics and the melodies.
"At the sessions this year, we did the 13 songs that are on the record. We originally went in with 14 but two didn't really fit. We took Andrew's advice and set them aside. We had another song that we had the music for. So, we worked on that and brought it in as the final track."
Mabry is the only native Floridian in the band.
"I'm from Daytona Beach," said Mabry. "The other guys are from the Midwest. Harrison and Andrew grew up with each other in Indiana while Anthony and Scott are from Detroit.
"We've had the current lineup since 2014. The 'Seasonal Depression' EP, which came out in December 2014, was the first release with the full lineup.
"Our goal is to be eclectic. We're a band that plays a lot of different styles. Our music taste is very broad."
Video link for Capstan — https://youtu.be/Br_EcdVq7cw.
The show at the Voltage Lounge, which has BilMuri, Rarity and Neverkept as opening acts, will start at 6:30 p.m.,
Other upcoming shows at the venue are The Crystal Method on October 5, Slaughter to Kill on October 8 and Of Mice & Men on October 9.
Another act playing the area who had an album release on September 20 is Lisa Bastoni.
Bastoni, who will be performing at The Locks at Sona (4417 Main Street, Manayunk, 484- 273-0481, sonapub.com), released her latest album, "How We Want to Live" a few weeks ago – and two years after her previous release, "The Wishing Hour."
Following a 10-year break from music, her album The Wishing Hour (2017), produced by Felix McTeigue, and recorded in the kids' playroom in the wee hours of the night, debuted as #1 most-played on Boston's WUMB and led to a number of songwriting awards and an active performance schedule.
"How We Want to Live," chronicles life changes, including songs about the dissolution of her marriage and learning to live a new normal — but more than anything, it finds the songwriter diving deeper into the life she craves. Throughout the album's 10 tracks, themes wind from romantic relationships to those with her children, parents, and friends — weaved throughout, are her hopes for herself and the world around her.
All of the songs on "How We Want to Live" were written when Lisa's marriage was ending — though it's not a divorce album. Instead, it finds its creator doing the deep work of deciphering what she wants her world to be. Sifting through her thoughts and feelings about her relationships — between her and a partner, both real and imagined; between her and a parent; between her and her children; between longtime friends — and expressing what she would like each of those people to hear and know.
"In the late 2000s, just as I was starting to write better songs, I quit," said Bastoni, during a phone interview Tuesday afternoon from her home in Northampton, Massachusetts."

"I had been playing clubs and busking in Boston and I needed a break. I didn't start the break with the idea of raising kids and having a family. But, I got married and then had two kids. I have a boy and a girl and they're now five and seven."
After a while, Bastoni needed more than just the "family life."
"When my kids were one and three, I felt isolated as a stay-at-home mom," said Bastoni, who grew up in Westport, Connecticut.
"I was still married when one day when I was walking the kids in a double stroller, I started hearing lyrics in my head. That became the song, 'Wichita.' Hearing the lyrics that day also led to a flood of songs.
"I recorded the songs at home – late at night in the kids' playroom. I started playing music again. It was like starting over. I didn't play any songs from before the break."
Bastoni took a whole different approach to making the "How We Want to Live" album.
"How We Want to Live" was produced by award-winning songwriter/producer/multi-instrumentalist Sean Staples and Recorded at Side Hill Sound in Waltham, Massachusetts. It features guest performances by Mark Erelli, Rose Cousins, Lula Wiles and Naomi Sommers.
"Sam has been a friend of mine for a long time and I've always admired his songwriting," said Bastoni, who was a winner of the 2019 Kerrville (TX) Festival New Folk Contest.
"I knew he'd have the right touch. I took a different approach. I wanted to be in the same room with the musicians. We spent two days in the studio and had relaxed fun.
"The difference between my last two albums is that the first album had a lot of looking back. It featured stories from my past. The new album is more about looking at the present – and the future."
Video link for Lisa Bastoni — https://youtu.be/ppxECbzk7fA.
The show at The Locks at Sona, which has Dan Bern as the headliner, will start at 8 p.m. Tickets are $18.
Other upcoming shows at the venue are Don Dixon & Marti Jones and Scott McClatchy on October 3 and Heather Mae and on October 9.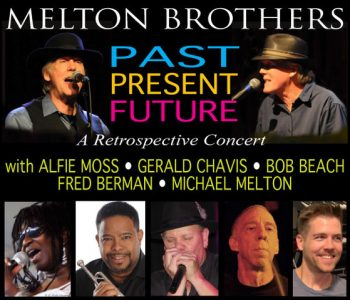 Kennett Flash (102 Sycamore Alley, Kennett Square, 484-732-8295, http://www.kennettflash.org) will present "The Melton Brothers
– Past, Present, Future – A Retrospective Concert" on October 4; Think Machine, Noise Plant, Semblance and Mrs. Kitching on October 5, Open Mic with guest host Jason Ager on October 6, and 3.2 featuring Robert Berry – 30 Years of Prog with special guest Randy McStine on October 9.
The Steel City Coffee House (203 Bridge Street, Phoenixville, 610-933-4043, www.steelcitycoffeehouse.com) will host BJ Sarkissian & Tamara Sheen on October 5.
The Colonial Theatre (Bridge Street, Phoenixville, 610- 917-1228, www.thecolonialtheatre.com) will have Nitty Gritty Dirt Band with special guest Jesse Terry on October 3.
Chaplin's (66 North Main Street, Spring City, 610-792-4110, http://chaplinslive.com) presents Stone Clouds, Revelation, and Cardinal Sin on October 4 and CPTime on October 5.
The Ardmore Music Hall (23 East Lancaster Avenue, Ardmore, 610-649-8389, www.ardmoremusic.com) will host "The Wailers
Performing the 40th Anniversary of 'Survival'" with special guest Mike Pinto on October 3, Splintered Sunlight on October 4, In the Pocket on October 5, and School of Rock "Best of" show on October 6.
Burlap & Bean Coffeehouse (204 South Newtown Street Road, Newtown Square, 484-427-4547, www.burlapandbean.com) will present Chris Trapper with Kate Klim on October 5.
118 North (118 North Wayne Avenue, Wayne, www.118northwayne.com) hosts BetterDucks with Ndichu on October 3, Electric Six with Dave TV & Man in the Sea on October 4, Concrete Charlie on October 5, and Bonerama on October 6.
The Keswick Theater (291 N. Keswick Avenue, Glenside, 215-572-7650, www.keswicktheatre.com) presents Jim Jefferies on October 5.
The Sellersville Theater (24 West Temple Avenue, Sellersville, 215-257-5808, www.st94.com) hosts Fred Eaglesmith & The Steel Wheels on October 3, Billy Price & The Nighthawks on October 4, Almost Queen on October 5, Ronstadt Revue on October 6, and Charlie Parr with Jeremiah Tall on October 7.
The Grand Opera House (818 North Market Street, Wilmington, Delaware, 302-652-5577, www.thegrandwilmington.org) will host Pink Martini on October 4 and Dawes on October 9.
Living Room (35 East Lancaster Avenue, Ardmore, https://thelivingroomat35east.com) will present "Songwriters Night" with Aaron Nathans, Avi Wisnia, Jean Rohe and Sophie Buskin on October 3, Kenn Kweder's FAKE Press Conference on October 4, and 6, and An Evening with Patricia and Orlando of Minas on October 5.
Jamey's House of Music (32 South Lansdowne Avenue, Lansdowne, 215-477-9985,  hosts Swearingen and Kelli on October 4 and Biodun Kuti and the New Nigerian Gypsies on October 5.