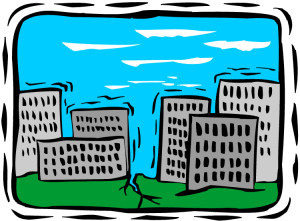 Residents across Unionville felt a fairly strong earthquake, Tuesday afternoon, said to be the result of a 5.8 on the Richter Scale quake in northern Virginia that led to evacuations of various buildings in the national capital.
There were no immediate reports of damage in the Unionville area, but the shaking lasted as long as 20 seconds and reportedly was felt as far north as New York City.
The epicenter of the quake is reportedly in Mineral, Va, which sits about half way between Richmond and Washington, D.C.
According to the United States Geological Survey, the quake was the most significant to hit the area in nearly a century.
That having been said, beyond scattered reports of cracks in some local roadways, there did not appear to be any serious damage or injuries reported by late Tuesday afternoon.
More on this story as it develops.
Send us your stories: email them to quake@unionvilletimes.com