By Denny Dyroff, Entertainment Editor, The Times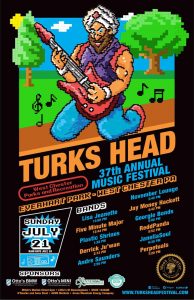 It's the middle of July but with the blistering heat wave in the area, it feels more like the middle of August.
There are plenty of activities on the weekend calendar but many are outdoor activities so people might have second thoughts about attending.
Friday's high is expected to be 95 degrees with a heat index that makes it feel like it's 104 degrees. On Saturday, it's supposed to be 97 and feel like 108 while Sunday's anticipated numbers are 99 and 110.
Many people might limit their weekend activities to binge watching TV shows or working on the internet in comfortable air conditioning at home…or swimming in a pool or a country pond…or strolling through an air-conditioned mall. This weekend could also be a good time for a short trip to Buenos Aires, Argentina (48, feels like 50), Johannesburg, South Africa (45/39) or La Paz, Bolivia (40/35).
Outdoor concerts in the summertime are always fun — as long as the weather doesn't get brutally hot.
The Turk's Head Music Festival in West Chester (Everhart Park, Bradford Avenue and Everhart Street, West Chester, 610-436-9010,http://www.turksheadfestival.com) just keeps rocking hard and rolling on and on and on.
The 37th Annual Turks Head Music Festival will be held on July 21 from noon-8 p.m. in the park at the west end of West Chester. The all-day festival, which is one of the most popular and longest-running annual mid-summer events in Chester County, has a diverse line-up of 11 musical acts.
The annual music-oriented party is presented by West Chester Parks and Recreation. It is a free event that appeals to the entire family with a wide range of live music as well as a variety of other activities geared to all ages. Attendance usually tops 5,000 — unless there is bad weather.
Lisa Jeannette will be the opening act at noon. Five Minute Major will take the stage at 12:44 p.m. followed by Plastic Shrines at 1:28 p.m., Derrick Ju'wan at 2:12 p.m. and Andre Saunders at 2:56 p.m.
November Lounge will perform a set at 3:40 p.m. and Jay Money Hackett will play at 4:24 p.m. Georgie Bonds will perform at 5:08 p.m. followed by ReddPanda at 5:52 p.m. and Janelia Soul at 6:36 p.m. Perpetuals will be the final act with a set at 7:20 p.m.
The M.C. and event host will be local musician Rob Dickenson.
Visitors to Everhart Park this Sunday are welcome to bring picnic lunches and are advised to bring lawn blankets or folding chairs. The festival will also feature a wide array of food concessions with hot food and cool beverages.
Other popular annual features at the Turk's Head Music Festival include kids' play area with moon bounces and a zip line, a misting tent and an arts-and-crafts show featuring more than 70 talented artisans who will be demonstrating and selling their crafts. There will also be a free yoga class in the park prior to the festival at 10 a.m.
There are several established series in this area that always provide great outdoor shows.
The Eagleview Summer Concerts on the Square at Eagleview Town Center (Wharton Boulevard, Exton, www.ineagleview.com) will present Christine Havrilla & Gypsy Fuzz with Joe Robinson on July 23, and Daniel Donato with special guest Rainbow Girls on July 30.
Hezekiah Jones with The HawtThornes will play Eagleview on August 6, followed by Donna the Buffalo with Native Harrow on August 13, Trapper Schoepp/GA-20 on August 20, and Ben Arnold & the 48 Hour Orchestra on August 27.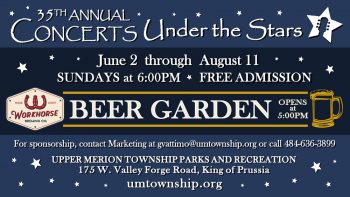 Upper Merion's annual "Concert Under the Stars" series (Upper Merion Township Building Park, 175 W. Valley Forge Road, King of Prussia, www.umtownship.org, 610-265-1071) is celebrating its 35th anniversary this season.
On July 21, the series will present Ronstadt Revue with special guest Suzie Brown while the July 28 concert will feature Masters of the Telecaster: featuring Jim Weider (The Band, Levon Helm Band) and GE Smith (Bob Dylan, Roger Waters, SNL) with special guest Taylor Barton.
The schedule for August features Trout Fishing in America and Swamp Ash on August 4 and David Uosikkinen's In The Pocketfeaturing members of The Hooters, The Soul Survivors, Tommy Conwell, The A's and more on August 11.
If you want to hear top-flight female music acts such as Nalani & Sarina, Phoebe Legere and Laura Cheadle play in a small, comfortable setting where their performances are upfront and accessible, you can do it on July 19 at the Eighty Annual Ladybug Music Festival (theladybugfestival.com).
The free event, which will be held in the 2nd & LoMa neighborhood along Market Street downtown Wilmington, is a block party that will run from 5-10 p.m. and feature more than 30 talented music acts — all female.
The music will begin around 5 p.m. and will be nonstop on multiple stages until 10 p.m.

The Bryn Mawr Twilight Series at the Bryn Mawr Gazebo (9 South Bryn Mawr Avenue, Bryn Mawr,http://www.brynmawrtwilightconcerts.com) will feature Dar Williams with The Nields on July 20, John Gorka with Denise Moser on July 27, David Wilcox with Rebecca Fox Starr on August 3, and The Lewis Brothers on August 9.
Each summer, the Lancaster Avenue Jazz & Arts Festival celebrates the rich history of jazz in Philadelphia. On July 20, PEC (People's Emergency Center) is hosting its 13th Annual Lancaster Avenue Jazz & Arts Festival (Powelton Avenue at 39th Street, Philadelphia, 267-777-5893, http://www.lancasteravejazzfest.com).
​The Producer's Guild of Philadelphia has once again curated an ensemble of stellar performers highlighting jazz musicians from a variety of backgrounds and musical directions. Bootsie Barnes & Sam Reed will headline the festival.
Other featured acts will be Jamal Jones, Wonderland Jazz Orchestra, Mill Creek & Camden's Brass Band, Glenn Bryan & Friends, Geraldine Oliver, Chris Oatts, and Jonathan Michel.
The day will include a juried artists' village, food trucks, children's village, resources and fun for the entire family. Rain date is July 21.
Mid-July is also time for outdoor festivals. Every summer, this area is a hotbed for festivals — blueberry festivals, peach festivals, county fairs, firemen's festivals, state fairs and plain old country fairs.
If you enjoy country fairs, you should check out the 91st Annual Kimberton Community Fair (Kimberton Fairgrounds, Route 113, Kimberton, 610-933-4566, http://kimbertonfair.org) which is running from July 22-27.
The Kimberton Community Fair, which was first staged in 1929, is one of the oldest community fairs in the state — and one of the last "free admission" fairs operating in the Pennsylvania State Association of County Fairs. The Kimberton Fair is a "free admission fair with parking by donation."
As always, the fair offers a huge array of free attractions — a festive midway with amusement rides, live entertainment shows, nightly contests, exhibit buildings and livestock displays.
The fair will be held at the Kimberton Fairgrounds on Route 113 approximately one mile south of Phoenixville. The non-profit event, which lists the volunteer Kimberton Fire Company as its beneficiary, attracts over 60,000 people each year.
There are competitions in "Youth" and "Adult" categories for sewing, needlecraft, arts and crafts, vegetables, horticulture, herbs, hay and grain, photography, honey and maple syrup, baking, homemade wines and beers and furniture-making.
There will also be open class and 4-H competitions for "Dairy Cattle," "Dairy Goats," "Breeding Sheep" and "Market Steer" livestock. Competitions will be staged nightly.
Other special attractions are appearances by the Phillie Phanatic and Pennsylvania State Fair Queen.
The Kimberton Fair is a "rain-or-shine" event – more or less.
According to the event's website, they never officially "close" the fair as a result of rain because they must remain "open" to adhere to Pennsylvania Department of Agriculture operating guidelines.
The indoor attractions stay open even in inclement weather, but the festival may shut down any amusement ride if the weather causes safety issues.
For almost 100 years, traveling fairs and carnivals have toured America, entertaining communities of all sizes. Although many of the attractions have changed over time, the fun-loving spirit of this unique combination of shows, food and games has remained the same for generations.
Every year, when the fair or carnival comes to town, people are a little bit happier. Customers, both young and old, look forward to putting their daily troubles aside for a while to ride the carousel, enjoy some cotton candy or win a teddy bear.
Fairs are big business. In Pennsylvania alone, more than 100 fairs are held annually, and dozens of smaller carnivals benefit local hospitals, churches, fire companies and other nonprofit organizations.
One of those fairs is the Kennett Athletic Booster Club Carnival (100 East South Street, Kennett Square,https://sports.kcsd.org/booster-club/).
The Kennett Athletic Booster Club will present its annual carnival now through July 21 at the school grounds on 100 East South Street. The five-day carnival will have exciting rides for all ages, plenty of delicious food and treats, carnival games and prizes, and more.
Ride tickets are $1.25 per ticket and $25 for sheet of 24 tickets. Pay one Price ride wristbands, good for unlimited rides on the night of purchase, are $25 per wristband/per night. Pre-sale ride wristbands are $20 each and are sold through July 16.
Longwood Gardens (Route 1, Kennett Square, 610-388-1000, www.longwoodgardens.org) is a great place to enjoy nature's summertime living flower show.
The biggest attraction at Longwood right now is the Festival of Fountains, which is running now through September 30.
With fountains that jet as high as 175 feet, gardens filled with colorful summer blooms, shade-friendly trees, exotic day and night blooming waterlilies, and live music outdoors, Longwood gardens has something for everyone.
The fountain project took two years and $90 million in renovations. The fountain features more than 1,300 jets and streams, a similar amount of LEDs, a variety of flame features and a wide array of plants from around the world.
Longwood's popular Main Fountain Garden has returned for a second season after attracting more than 600,000 guests last year with its 1,719 jets twirling and dancing to music. At night, Illuminated Fountain Performances return featuring a selection of dynamic new shows and past favorites.
In addition to the Main Fountain Garden, Longwood is also home to a collection of other fountain gardens, including the enchanting Italian Water Garden and Open Air Theatre fountains, which also perform daily.
The ultra-popular Festival of Fountains features the gardens in their summer splendor. Flowering annuals and perennials abound, as well as the breathtaking Waterlily Display that showcases aquatic plants from all over the world.
Admission to Longwood Gardens is $23 for adults, $20 for seniors and $12 for youth (ages 5-18).
The West Chester Railroad (Market Street Station, West Chester, 610-430-2233, www.westchesterrr.net) is running its special "Summer Picnic Special" trains every Sunday now through September 22.
The round-trip train ride travels to the village of Glen Mills and back and lasts for 90 minutes. During the brief layover in Glen Mills, riders can explore the historic Pennsylvania Railroad station and have a snack in the railroad's picnic grove along the Chester Creek.
Riders can order a boxed lunch when they purchase their tickets online. Sandwich choices are ham and cheese hoagies, turkey and cheese hoagies, and PB&J. All lunches, which are made fresh, come with chips, fruit, drink and cookies.
Additionally, the lunches are packed in a special reusable lunch bag emblazoned with the WCRR logo. Tickets for the train rides are $15 for adults, $13 for children ages 2-12 and free for kids under two.
The Strasburg Railroad (Route 741, Strasburg, 717-687-7522, www.strasburgrailroad.com) is presenting a special event on July 20 — "The Great Train Robbery."
Billed as "A Bonnie & Clyde Adventure," the event allows guests to travel back in time to 1934 for an adventurous 45-minute ride on the rails through scenic Amish Country.
An A-list celebrity is planning to travel in style at the railroad complete with high fashion, sparkling jewels and bountiful riches.  However, there have been alleged sightings of dynamic duo, Bonnie and Clyde, whose exploits have captured the attention of the American public.
This interactive ride will rob you poor. But, all real money "donated" to the train's robbers will go to the Clinic for Special Children.
Boarding time for the train is 4:45 p.m. and departure is set to take place at 5 p.m. First Class Lounge Car and First Class Parlour Car tickets are $28. Coach Car tickets are $19 for adults, $13 for children and $4 for infants.
The Wilmington & Western Railroad (2201 Newport Gap Pike, Wilmington, Delaware, 302-998-193, www.wwrr.com) is presenting its annual "Red Clay Valley Sommerfest" now through July 20 from 11 a.m.-9 p.m. each day
In partnership with St. Hedwig Church, the Wilmington & Western's Greenbank Station complex will be the site of this three-day festival of Polish food, fun, music and train rides.
For the past 62 years, St. Hedwig's annual Polish Festival has been a popular summer event for people from around the region. Since 2006, the event has been held at the Wilmington Riverfront. But due to construction at the Riverfront, the parish was forced to cancel this year's event, so they have partnered with the rail line to bring a smaller version of the popular Polish Festival to Greenbank Station. All proceeds from this event will benefit St. Hedwig Church and the Wilmington & Western!
The Wilmington & Western will be offering short train rides throughout the event. Riders will travel through the Red Clay Valley on a 45-minute round-trip. Unlike most W&WRR rides, this train does not stop at the Mt. Cuba Picnic Grove.
Festival admission is $5 and train rides are an additional $5.
In 1984, the United States Senate passed a resolution that proclaimed the month of July National Ice Cream Month. It was signed into law by President Ronald Reagan on July 9, 1984 with Presidential Proclamation 5219.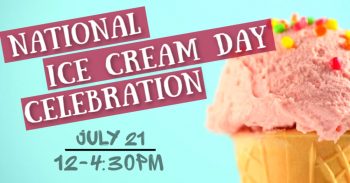 One of the passages Reagan wrote in the proclamation was "Now, Therefore, I, Ronald Reagan, President of the United States of America, do hereby proclaim July 1984 as National Ice Cream Month and July 15, 1984, as National Ice Cream Day, and I call upon the people of the United States to observe these events with appropriate ceremonies and activities."
On July 21, Woodside Farm Creamery (1310 Little Baltimore Road, Hockessin, Delaware, www.woodsidefarmcreamery.com) is hosting its National Ice Cream Day Celebration from noon-4:30 p.m.
Visitors to the free event will be able to try new ice cream flavors, take a behind the scene tour, play field games, meet one of the creamery's Jersey cows, and take part in an ice cream eating contest.
There is a $5 registration fee for the ice cream eating contest with all the proceeds being donated to the Delaware Food Bank. Additionally, Food Bank will be accepting non-perishable food items.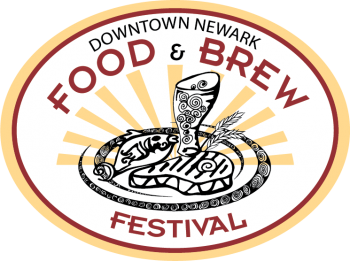 The 16th Annual Downtown Newark Food and Brew Festival (Academy & Main streets, www.newarkfoodandbrewfest.com), which will be held on July 20, showcases more than 50 beers paired with creative food offerings from 13 of Newark's restaurants.
Unlike most beer festivals, this event takes place in the restaurants. Participants travel from restaurant to restaurant to sample the featured brews and tasty dishes designed to spotlight the brews at that particular establishment.
Tickets are not required as it is a pay-as-you-go event. Participants must be at least 21 years of age to sample the beers.
Beer tastings and food specials begin at noon and run until 7 p.m. The first 3,000 guests will receive a "Food & Brew Fest 15" commemorative 5 oz.-tasting mug which are available at all participating restaurants and at the information booths.
Guests may sample one of the restaurant's featured brews for $1-$2. A day-of-event program will be available at the restaurants and at the information booth at the Academy Lawn (Academy & Main streets).
The event also features a root beer tasting stand for kids on the Academy Lawn until 5 p.m. — or until supplies run out — whichever comes first.
The Morris Arboretum (100 East Northwestern Avenue, Philadelphia, 215-247-5777, morrisarboretum.org) has a special  family-oriented event on its calendar this weekend.
On July 21, the Arboretum will host "Springfield Mills Demonstration Day" at Bloomfield Farm.
Guests are invited to explore the Arboretum's historic grist mill situated along the picturesque Wissahickon Creek. Visitors will be able to watch one-ton millstones grind corn kernels and also observe 160-year-old machinery transport and sift the ground corn to produce meal.
The event, which will run from 1-4 p.m., will also feature guided tours.
The event is included in garden admission, which is $20 for adults, $18 for seniors, $10 for youth (ages 3-17) and free for children under three. "Mill Only Admission" is $5 for ages 3 and older.
The General Warren Inne (9 Old Lancaster Road, Malvern, 610-296-3637, www.generalwarren.com) is an historic site — a site with a lot of history and a site that is still involved in history of the area.
Since 1745, the Historic General Warren Inne has been center stage for American history and a premier carriage stop for hungry travelers. The Inne was initially called the Admiral Vernon Inne and was changed to the Admiral Warren after the famed Admiral Peter Warren, a hero who defended the American colony at Louisburg, Nova Scotia during the French and Indian War.
During the time of the American Revolution, the Inne was owned by John Penn of Philadelphia, who was a loyalist and the grandson of William Penn. Situated on the main highway between Philadelphia and Lancaster, it became a popular stage stop during the Revolutionary War era — and a Tory stronghold.
The Paoli Massacre was planned and launched from the Admiral Warren Inne in September 1777. In 1825, the Admiral Warren was renamed the General Warren, to honor the American hero of Bunker Hill.
Now, the General Warren Inne annually presents a series of lectures about America's war for independence —  "Paoli Battlefield Lecture Series" presented by the Paoli Battlefield Preservation Fund.
This month's installment of the Paoli Battlefied Lecture Series is "Colonial Music and Dancing Featuring Charlie Zahm, Tad Marks, Noah Lewis, and Lynne King" on July 23.
Guests at the event will be able to learn the dance moves that our early ancestors did out on the dance floor at balls and other social gatherings while listening to the period music.
The "Evening of Colonial Music and Dancing" will run from 6-10 p.m. Tickets are $39. Alcoholic beverages are available at an additional cost.
On July 20 and 21, Peddler's Village (Routes 202 and 263, Lahaska, 215-794-4000, www.peddlersvillage.com) will host a special event called "Bluegrass and Blueberries."
The two-day event will celebrate National Blueberry Month with everything blue at "Bluegrass and Blueberries," which will run from 10 a.m.-6 p.m. both days.
It will feature locally grown blueberries and blueberry treats plus bluegrass and country music acts. The event is held rain or shine. Admission and parking are free.
Visitors will be able to purchase locally grown, field-cultivated berries as well as blueberry pies, blueberry butters, jellies and preserves, blueberry shortcakes, blueberry muffins, blueberry cupcakes, chocolate covered blueberries, homemade blueberry fudge, and blueberry soda.
Live music will be provided by Ray Owen, Borderline, the Hillbillies of Cohesion, Jeremy Line Dance, Bronwyn & Justin and The Birdhouse Center for the Arts, Phydeaux's Flying Flea Circus and Wahoo Medicine Show, and Lolly & Yoyo.
There will also be a sidewalk art show as well as a stilt walker and the always-entertaining pie-eating contests.