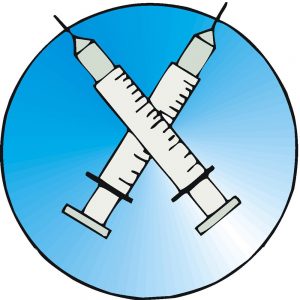 WEST CHESTER — From newborns to college, parents can help protect their children from 16 serious diseases by getting them vaccinated. The Chester County Health Department encourages all parents and health care providers to use summer as a time to make sure children's vaccines are up-to-date and avoid the back-to-school rush. Pennsylvania requires children to have certain vaccines before they enter school and are part of a child's regular school physical before entering kindergarten and 7th grade. Vaccines are safe, effective and an important part of keeping children healthy in summer and year round.
Vaccines are regularly tested for safety and to make sure they work. Vaccine-preventable diseases can be very serious, may require a hospital stay, or can be deadly – especially in young children. "As a parent, making sure your children are vaccinated on time is an important step toward ensuring their long-term health," said Jeanne Casner, County Health Director. "Vaccination also helps protect the health of classmates, friends, relatives, and others in the community."
The recommended childhood and adolescent schedule urges vaccinations starting at birth through 24 months of age, with boosters and age-specific vaccines continuing through the teenage years and into adulthood. Proper vaccination among school-aged children promotes health and prevents disease outbreaks in schools.
For Chester County children without a medical home, the Health Department is a resource that offers all routinely recommended vaccines. Participating private insurance plans can be billed. There is no cost for uninsured families or for children with Medical Assistance. A parent or guardian must accompany the child and bring vaccine records. More information about Chester County Health Department immunization clinics may be found at: chesco.org/immunize or by calling 610-344-6252.
More information about vaccines required to attend school in Pennsylvania may be found at the Pennsylvania Department of Health website (https://www.health.pa.gov/topics/programs/immunizations/Pages/School.aspx) or by calling 1-877-PA HEALTH.