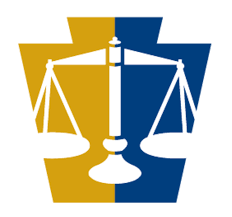 Chester County's Democratic state Reps. Carolyn Comitta, Melissa Shusterman, Kristine Howard, Danielle Friel Otten, Dan Williams and Christina Sappey announced that $1.2 million worth of grant funds from the Pennsylvania Commission on Crime and Delinquency will be distributed across the county to increase safety and help crime victims.
Within Comitta's legislative district, Domestic Violence Center of Chester County will receive $531,835 to provide direct services for domestic abuse survivors. Additionally, the Crime Victims' Center of Chester County, Inc. will receive $624,328 to meet the needs of crime victims.
"I am grateful for the grants awarded to the Crime Victims' Center of Chester County and the Domestic Violence Center of Chester County. These local organizations have a tremendous impact across our county, and they deserve our full support to continue to provide critical services to residents," Comitta said.
Represented by Shusterman, Phoenixville Borough will receive $7,685 to install security cameras at their police department's impound lot.
"I'm proud to work with my colleagues to bring state money back to Chester County," Shusterman said. "I'm confident that this initiative will make our communities safer by curtailing crime in and around the impound lot."
Howard's district, including West Pikeland and Easttown townships, will receive grants totaling $48,939. Easttown Township was awarded $46,069 for the creation of a central booking station. These funds will go toward its installation, hardware, training and maintenance.
West Pikeland Township will receive $2,870 to purchase a new virtual server, which will give police officers remote access to their record management system from their police cars, allowing them to spend more time on patrol and in the field. These funds will support the purchase of its licensing and labor.
"Safety and security are huge priorities, and I am thankful that our community was selected to receive grant funding from PCCD," Howard said. "Funding our local police is crucial, and ensuring they have everything they need to protect us and keep everyone in our communities safe is a mission I fully support."
East Pikeland Township, which lies in Otten's district, is the recipient of a $14,320 grant, which will be used to acquire PowerDMS software.
"The software acquired through this grant will benefit East Pikeland residents and the East Pikeland Police Department by giving officers quick access to updated protocols for the many types of incidents they encounter when responding to calls," Otten said. "I'm grateful to the PCCD for this funding and to the East Pikeland police officers and administrators for the work they do to keep our communities safe."
Williams' district will receive $24,304 to benefit Valley Township as they upgrade their record management system.
"This grant will allow Valley Township Police to upgrade computer systems to connect with county, state and other municipalities. Officers will be able to process incident reports in real-time, on the scene, instead of having to waste resources returning to the station to write up reports," Williams said.  "I'm very pleased to be able to help Valley Township upgrade their services and thank the PCCD for their valuable award."
Sappey added that she's pleased to see state funds benefitting women and children in need throughout Chester County.
"These grants will allow our local authorities and nonprofit organizations to continue to provide a high level of service to individuals impacted by crime and violence, particularly women and children," Sappey said.