Editor's Note: Dr. Price distributed this statement prior to Monday night's Board of Education meeting but chose not to read it into the record, citing his desire not to detract from the appointment of Dr. John Sanville as the district's new Superintendent of Schools.
By Dr. Paul Price, Member, Unionville-Chadds Ford Board of Education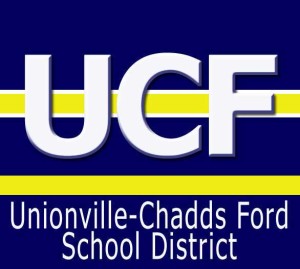 Before I get started I want to make it very clear that the comments that are about to follow are not related to Dr. John Sanville personally. He is an able and talented individual that should make a fine leader for our District.
I am going to be voting NO on the appointment of our new Superintendent because of some specific contract terms I find unacceptable.
I may be one of the few people left who thinks "Public Service" means something more than simply working for some level of government. For me it says you have subjugated your own best interests in favor of doing something for the greater good of society.
I do not think we needed to offer more for our next Superintendent that we, as citizens of Pennsylvania, pay to attract a highly qualified Governor. There was only one American state paying its governor more than $180,000 in 2008 and the national average in that year was $124,398. For a more complete listing, click here.
Our Economics teachers would surely confirm that a privately held business rarely pays more than is necessary to attract employees. While Dr. Sanville is assuming extra responsibilities, I don't think our Board should have been offering a 34.3% raise as the minimum necessary to make the position attractive enough to accept.
Many people might focus strictly on the salary and say that it is 'in line' with the position. They are not considering the unwritten effect this size salary jump has on a future PSERS pension. Since only the top three years' earnings are considered, completion of the contract we are signing tonight would result in an extra $34,500 per year following 30 years of service or $40,250 per year after a 35 year career.
Since Dr. Sanville acceded to the Board's offer we'll never know if he might have been ready and willing to assume the job for less.
Another contract clause which I object to, pertains to an optional bonus that may, or may not, be paid to our next Superintendent solely at the discretion of the Board. In my view, it puts both parties in a lose-lose situation. We are already paying a hefty salary to a high-caliber individual. We should expect a bang-up job. Each year we now must decide if we need to add extra compensation to an already adequate package. Extending a bonus in this situation could be tenuous in austere times. Not offering one might be misconstrued by some as a vote of no-confidence. Either way our District would look bad to someone. I expressed my views on this subject to the full Board but the majority voted that this bonus clause must be included.

The third contract clause I object to is the one pertaining to 'payment in lieu of sabbatical'. It is my understanding that sabbaticals are expected to benefit the District employing the person that uses that resource. A normal condition in taking a sabbatical requires that the employee returns to work for the District paying its cost. Typically there is a minimum 2 – year 'return to work' provision to ensure that the money spent actually benefits the students.
Paying 33% of the Superintendent's annual salary at the time of termination/retirement simply because that individual's years of service might qualify them to a sabbatical appears to be of no benefit to the students or the District. While this may be legally acceptable it is morally suspect at a time when we are laying off support staff and cutting costs. I argued against the inclusion of this item but was outvoted by the majority.
Here is the clause as contained in the contract…

I stress that I mean no disrespect to Dr. Sanville. He merely accepted an offer that was proffered to him by our Board.
Consider my statement tonight as a minority view in the same way that Supreme Court justices often voice their dissent from the majority opinion.