By Gail Supplee Tatum, Columnist, The Times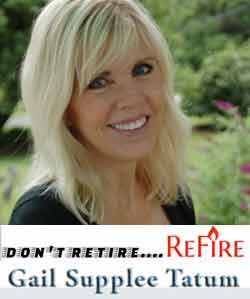 What comes to your mind when you think about connection? Whatever your answer is, no doubt, it brings "good feels". It's a massive word that can take your mind in so many directions.
Making human connection begins at birth.  It starts where no words are spoken, just the gentle connection of a mother holding her baby and looking into his or her eyes. It's baby's first form of communicating. Then other family members, father, siblings, grandparents, etc., begin interacting, elevating the connection on a bigger scale. It's like an emotional embrace which, after time, gives way to verbal communication when baby begins to coo and so it goes from there.
From infancy and as children grow and develop, they expand their thinking by making connections, in order to understand and master their world.
The most significant connection that we all must develop, cultivate, nurture and uphold is the connection we have with ourselves. Most of us baby boomers were not taught this by our parents because it used to be considered selfish to think of yourself. We have come to know that you must love and connect with yourself first before you can truly love and connect with another. It starts with the understanding that there is no one like you. You are the only you there is. Understand that you were born with special gifts that only you possess and it's your job and each of our jobs to share those gifts with the world. This is what I instill in my grandchildren, every chance I get.
I've been sharing thoughts on human connection but there are other types of connection, aren't there.
We connect with our pets. We show them love by taking care of their physical needs but also take care of their emotional needs. Have you ever stared into the eyes of your pet and felt that connection, that exchange of love? It's so special and endearing.
We connect with nature. If you don't, you must! You're missing out on many wonders. It's about looking up at the sky and watching the cloud formations, looking around to see the flowers and leaves budding from the trees, listening to the birds singing and taking it all in with all of your senses. We, in the Chester County area, are blessed to have Longwood Gardens only minutes away, where we can go and get lost in all of the splendor surrounding that magical landmark.
If in thinking about connection, you have a disconnect with someone important in your life or you have a poor connection with someone important in your life, then do whatever you can to repair and/or improve that connection. If it's difficult to pick up the phone and talk, try writing a letter, an invitation, if you will, expressing how very much you would like that person to be a part of your life again. Acknowledge that the connection went off track and express your desire to get it back on track. Ask your important person if they feel the same way. Hopefully, a conversation will develop that will result in the start of reconnecting on a genuine level.
Other areas where there is disconnect is in the growing obsession with looking down at our phones to check something that could probably wait to be checked. We are not seeing what's right there in front of us. It's a moment that we can never get back. Have you ever been with someone who says, "Wow! Did you see that?", but you didn't because you were looking down?
We must retrain our actions and be mindful of the beauty and the moments that are right before us, right now!
Connection is a bond that brings our lives together. We are all united by the desire to be recognized and to feel valued.
I will wrap up with two quotes:
I define connection as the energy that exists between people when they feel seen, heard, and valued; when they can give and receive without judgment; and when they derive sustenance and strength from the relationship. – Brene Brown
Deep human connection is…the purpose and the result of a meaningful life – and it will inspire the most amazing acts of love, generosity, and humanity. – Melinda Gates