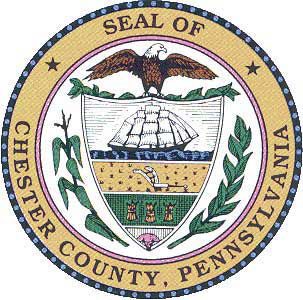 The Chester County Commissioners marked Earth Day today with the announcement of $3.8 million in open space preservation grants.  The grants, approved unanimously at the County's public meeting earlier this month, are made available through the Conservancy and Municipal Grant Programs.
This commitment of County funds will help leverage an additional $5.7 million of non-County funds.
"We are pleased to join with our municipalities and land trusts in this investment to provide safe recreational opportunities for the public, protect the environment, and preserve Chester County's sense of place," noted Commissioners Michelle Kichline, Kathi Cozzone and Terence Farrell.  "These projects help us contribute to a high quality of life that we hope will inspire future generations to similar stewardship and help Chester County remain a desirable destination for families and businesses."
East Brandywine Township will receive $190,126 to begin the process of creating a 1-acre low maintenance, low impact, native horticultural garden at their popular Bondsville Mill Park, transforming this historic site into regional draw for passive recreation and education.
East Pikeland Township will receive $1,210,500 to purchase the 115-acre Crouse property that will eventually become a park featuring both active and passive recreation as well as a connection to the Schuylkill River Trail.
East Vincent Township will receive $250,000 for Phase I development of a new Township park -Independence Park – on the site of the former Pennhurst State Hospital property.
Thornbury Township will receive $128,228 to purchase 3.6 acres of the Galantino property for a passive recreation park adjacent to a historic structure that will become the new Township building.
French & Pickering Creeks Conservation Trust will receive three grants: $244,276 for a 47-acre conservation easement on the Schoonmaker property in East Nantmeal Township to preserve agricultural and natural resources, and to create a publicly accessible trail that will eventually connect to the Thomas P. Bentley Nature Preserve and the Great Marsh Uplands; $282,387 for a 53-acre conservation easement on the Eighteen Years property in West Vincent Township to preserve agricultural and natural resources, and to create a publicly accessible trail that will help close a gap in the Bryn Coed Farms trail system; and $25,000 for public access and water quality improvements at the Thomas P. Bentley Nature Preserve in East Nantmeal and Warwick Townships.
Natural Lands will receive: $740,100 to purchase the 82-acre Warwick Woods Campground property  in Warwick Township for an addition to the publicly accessible Crow's Nest Preserve; $446,736 to purchase the 143-acre Springridge property in Charlestown and East Whiteland Townships and $86,100 to purchase the adjacent 11.3-acre Balderston property in Ease Whiteland Township for a future passive recreation park; and $170,720 for a 40.8-acre conservation easement on the Sproat property in New Garden Township to preserve agricultural and natural resources, and to provide key segments of publicly accessible trail connections to the Bancroft Elementary School and the Borough of Kennett Square.
This year marks the 30th anniversary of Open Space Preservation in Chester County. On November 7, 1989 through voter referendum, citizens prioritized funding for the preservation of open space and allowed for Chester County to create one of the most comprehensive open space preservation programs in the nation.