By Denny Dyroff, Entertainment Editor, The Times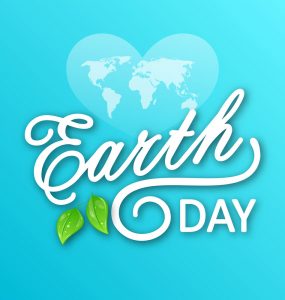 This is the weekend that Easter Egg hunts will be omnipresent. Brightly-colored Easter eggs will be everywhere. The only place with more eggs might be in a large seafood restaurant specializing in shad roe dishes.
Fortunately, there are more events this weekend than just Easter Egg hunts – like Earth Day events.
Earth Day has been becoming more necessary every year. Now, because of the agenda of many politicians in Washington, D.C., efforts to protect the earth are crucial. Earth Day has been featuring celebrations all around the world for more than 40 years.
Earth Day, which began in 1970, was founded by Gaylord Nelson, a senator from Wisconsin. Today, Earth Day is a global celebration — an annual event that brings together people and communities for the common appreciation and understanding of the natural environment.
Earth Day is now a global event each year with more than one billion people in 192 countries now take part in what is the largest civic-focused day of action in the world.
It is a day of political action and civic participation, people march, sign petitions, meet with their elected officials, plant trees, and clean up their towns and roads. Corporations and governments use it to make pledges and announce sustainability measures. Faith leaders, including Pope Francis, connect Earth Day with protecting God's greatest creations, humans, biodiversity and the planet that we all live on.
Earth Day Network, the organization that leads Earth Day worldwide, today announced that Earth Day 2019 will focus on mobilizing the world to End Plastic Pollution, including creating support for a global effort to eliminate single-use plastics along with global regulation for the disposal of plastics.
From poisoning and injuring marine life to the ubiquitous presence of plastics in our food to disrupting human hormones and causing major life-threatening diseases and early puberty, the exponential growth of plastics is threatening our planet's survival.
There are a number of special Earth Day festivities in the area this weekend, including the "Earth Day — Party for the Planet" at the Brandywine Zoo (1001 North Park Drive, Wilmington, Delaware, 302-571-7747, www.brandywinezoo.org).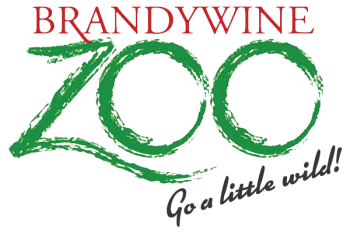 The Brandywine Zoo's Earth Day activity features live entertainment, animal-related games, stories, crafts and live animal presentations. It is scheduled to run from 10 a.m.-1 p.m. on April 20.
The 12-acre zoo features Siberian tigers, river otters, and other animals native to the Americas and the temperate areas of Asia. In addition to the tigers and river otters, the zoo also is home to a snowy owl, Andean condors, Florida bobcats, binturongs, sandhill cranes, burrowing owls, pygmy goats, llama, rhea and the capybara (which is the world's largest rodent).
The schedule for "Party for the Planet: Earth Day Celebration" is: 10:30 a.m., Creature Feature; 11 a.m., Story Time; 11:30 a.m., Keeper Talk; noon, Creature Feature; and 12:30 p.m., Keeper Talk.
Earth Day activities are included free with zoo admission. Tickets for the Brandywine Zoo are $5 for adults, $4 for seniors; and $3 for children (ages 3-17).
On April 20, there will be a special event with an Earth Day connection at the Brandywine River Museum of Art (1 Hoffmans Mill Road, Chadds Ford,www.brandywine.org, 610-388-8326) – the 26th Annual Brandywine River Cleanup.
Participants are invited to get dirty with the Young Friends of the Brandywine at the annual cleanup, which will run from 9 a.m.-1 p.m. on Saturday.
Over the years, the Young Friends have removed more than 30 tons of trash from the banks of the Brandywine between Lenape and the Delaware state line including picnic tables, hundreds of tires, lawn chairs, countless cans and even a huge stuffed purple gorilla. Participants in Saturday's event can help fill another dumpster this year.
Volunteers are advised to wear hats, long pants, heavy shoes or boots, and sunscreen. The organizers will provide water but suggest volunteers bring a reusable water bottle to cut down on waste. Gloves and trash bags will also be provided.
This year, the cleanup location has changed and will not be held at the Brandywine Conservancy. The two locations for 2019 are Brandywine Meadows Preserve Trail (1355 Downingtown Pike, Downingtown) and Shaw's Bridge Park (274 South Creek Road, West Chester).
Participants can stay after the cleanup for a lunch provided by the Young Friends. This event is appropriate for adults and children (age 5 and older).
Other area Earth Day celebrations are Earth Day at Newlin Grist Mill (219 Cheyney Rd, Glen Mills, www.newlingristmill.org) and the 30th Annual NarbEarth Day at Narberth Park (80 Windsor Ave, Narberth, http://www.narberthcivic.org/narbearthday.php) on May 4.
The Earth Day event at Newlin Grist Mill will run from 10 a.m.-noon on April 20. Visitors are invited to help celebrate nature and protect the environment with this volunteer event.
Each year, diverse volunteers from the community, including individuals, families, scout troops, and youth groups join together to work on projects that improve habitat for wildlife, protect important natural resources, and preserve the park's plant and animal communities. Past projects have included planting trees, installing bird boxes, and stream cleanup.
NarbEarth Day, which will run from noon-4 p.m., is a fun family festival of environmentally friendly living and sustainability that has been a Narberth tradition since 1990.
The event features free admission, live music, fun activities for kids and adults – and a variety of good food. There will also be information booths by the U.S. EPA Mid-Atlantic Region, Citizens Climate Lobby, Clean Air Council and other environmental organizations, as well as groups such as GMO Free PA, Ready for 100 MontCo PA and Lower Merion Conservancy.
If you up for celebrating Easter Weekend but you're not interested in searching for eggs, consider a train ride.
Riding the rails with the Easter Bunny is a popular holiday event around here. Each year at several area tourist railroads, the Easter Bunny rides a train and hangs out with his fans.
The West Chester Railroad (610-430-2233, www.westchesterrr.net) is running its Easter Bunny Express on April 20 with trains at noon and 2 p.m. each day.
On the 90-minute round trip along the beautiful Chester Creek from West Chester to the historic Glen Mills village, the Easter Bunny will be on board handing out treats to all passengers.
During the 20-minute stop at the historic Glen Mills station there will be plenty of opportunities for riders to take photos with the Easter Bunny. Additionally, Greg Wright and Friends will be playing live music and singing favorite Easter songs.
Tickets are $25 for adults, $18 for children (ages 2-12) and $8 for toddlers.
The Easter Bunny will also be down in Delaware for trips on the Wilmington and Western Railroad (Greenbank Station, 2201 Newport-Gap Pike, Wilmington, Delaware, 302-998-1930, www.wwrr.com) on April 19 and 20.
On the special trains, the big bunny with the big ears will visit with all passengers and pose for pictures. Departure times are 10:30 a.m. and 12:30 and 2:30 p.m.
The Easter Bunny hops aboard the train for a 1.5-hour round-trip ride to Ashland, and all kids will get a special treat.
This event is powered by one of Wilmington and Western Railroad's historic first-generation diesel locomotives.
Fares are $19 for adults, $18 for seniors (ages 60 and older) and $17 for children (ages 2-12).
The New Hope and Ivyland Railroad (32 West Bridge Street, New Hope, 215-862-2332, www.newhoperailroad.com) is running its annual Easter Bunny Express now through April 21 with departures at starting at 11 a.m. each day.
The Easter Bunny is going to ride onboard the train where he will visit with each child, hand out special treats and pose for pictures. Coach tickets are $34.99 for adults, $32.99 for children (ages 12-plus) and $9.99 for toddlers (under 2).
The train ride departs from and returns to the New Hope Train Station.
At the Strasburg Rail Road (Rt. 741 East, Strasburg, 717-687-7522, www.strasburgrailroad.com), the special Easter Bunny Train will be chugging down the tracks on April 19, 20 and 21 with departures starting at noon each day.
Riders can welcome spring with a ride through beautiful farmland with the Easter Bunny as your Conductor. The Easter Bunny will delight boys and girls with a special Easter surprise when they are greeted on board this memorable train.
BYOB (Bring Your Own Basket!) and set your youngster loose in search of Easter Eggs at the Strasburg Rail Road. An Easter Egg Hunt is included as part of each child's Easter Bunny Train experience.
The Colebrookdale Railroad (South Washington Street, Boyertown, www.dynamicticketsolutions.com)  is running its "Easter Bunny Train" excursion on April 19, 20 and 21.
A good way to make Easter memories that will last a lifetime is to join Peter Cottontail aboard the Colebrookdale Railroad. The Bunny brings gifts for all children and an Easter Egg Hunt right on board the train for all children up to 12 years of age.
Tickets are $41 for adults, $34 for children (ages 2-12), $36 for seniors (65 and older) and $6 for toddlers (under 2; must be held; no seat).
The Middletown & Hummelstown Railroad (717-944-4435, www.mhrailroad.com) will be running its Easter Bunny Express on April 19 at 11 a.m. and 1:30 p.m., and April 20 at 11 a.m. and 1:30 p.m.
The Easter Bunny will join riders for an approximate 1.5-hour train ride handing out treats to all children under age 12, visiting and posing playfully for pictures and selfies. There will be live accordion music along the way and affordable snacks and cold drinks available on board.
Fares for the ride are $18 (ages 12 and older), $14 (ages 2-11) and $5 (under age 2 and on lap).
Highland Orchards (1000 Marshallton-Thorndale Road, West Chester, www.highlandorchards.net) is presenting "Hayrides to Easter Bunny" on April 19 and 20.
Participants can enjoy a leisurely hayride to visit the Easter Bunny, hear a story about spring and receive an egg with a coupon for a treat to be redeemed back in the Market.
The event takes about half an hour and wagons leave about every half hour. No reservation is required, and tickets can be purchased in the Farm Market on the day or in advance. The cost is $7 per person.
Now through April 20, there will be a special event called "Hayrides to Bunnyland" at Linvilla Orchards (137 West Knowlton Road, Media, 610-876-7116,www.linvilla.com).
The hayride to Bunny's House features a ride in a hay-filled trailer that travels around Linvilla's grounds and eventually arrives at the house of Linvilla's Easter Bunny.
Upon arrival, the big, happy rabbit emerges from his house to pose for pictures with his guests. There is a storytelling session, tours of the bunny's home and seasonal treats for all visitors. Other special activities include pony rides, train rides and face painting
"Hayrides to Bunnyland" run every 15 minutes from 11 a.m.-4 p.m. Tickets, which are $9 per person, can be purchased in the Garden Center.
An always-popular annual Easter tradition is the Easter Parade on South Street in Philadelphia (www.southstreet.com).  This year, the 88th Annual Philadelphia Easter Promenade will be held on April 21 from 12:30-2 p.m.
While the South Street Headhouse District is the host of this city-wide celebration, the promenade has roots that go back to 1931 in Rittenhouse Square. The original promenade was drew thousands of participants and was the place to "see and be seen."
Special guests for 2019 will include the Easter Bunny, Mr. and Mrs. Cottontail, Henri David and his mile-high Easter bonnet, the World's Tallest Rabbit and many others. The Philadelphia Freedom Band will bring the live tunes as the bunny brigade leads a one-block long version of the Bunny Hop.
The young ladies of The Royal Mix will lead off festivities on stage for the first time. Plus, look for the best dressed girl, boy, man, woman, family and pet contests on the Promenade stage. Participants will enjoy candy and baskets and other "egg-citing surprises."
Master of Ceremonies Henri David is back to lead the parade from the corner of Passyunk Avenue/South Street down to Headhouse Square (Second Street) starting at 12:30 p.m.
Visitors are encouraged to come dressed in their "Sunday Best" and promenade down South Street in this grand and popular tradition.
Children and adults can enter to be crowned Best Dressed, Best South Street Razzle Dazzle or Best Easter Bonnet. Even your pet can win big if he or she is appropriately "dressed to the nines."
The popular annual event is free and open to the public.
Another special event this weekend will focus on a holiday from another religion.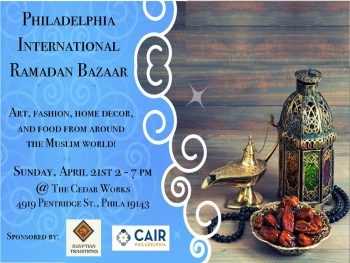 Philly International Ramadan Bazaar (سوق رمضان فيلادلفيا) will be held on April 21 at the Cedar Works West Philadelphia (4919 Pentridge Street, Philadelphia,www.egyptiantraditions.com).
Ramadan Markets take place throughout the world prior to the most important celebration in the Muslim tradition — The Holy Month of Ramadan. The event's sponsors wanted to bring some of this tradition here to Philadelphia — a city that is home to a rich and diverse Muslim population.
Visitors to the bazaar, which will run from 2-7 p.m., will be able to experience the beautiful spirit of Ramadan from cultures around the world.
Special attractions at the event include women's fashion from Turkey, homemade appetizers and sweets from Syria, handwoven rugs and textiles from Egypt, Henna art from Sudan and much more.
From April 13-September 2, the Franklin Institute (222 North 20th Street, Philadelphia, www.fi.edu) is hosting the East Coast premiere of "Marvel: Universe of Super Heroes," a new exhibition that focuses on one of the most iconic comic-book franchises in history.
The exhibition, which has been reimagined for its debut in Philadelphia, features more than 300 original artifacts, including costumes from Marvel films. Among the items on display is the first-ever Marvel comic book, published in 1939 and currently valued at approximately $375,000.
"Marvel: Universe of Super Heroes" celebrates the 80th anniversary of the Marvel franchise with a variety of original artwork, first-edition comic book covers and pages, interactive displays, and costumes and props from popular Marvel Studios blockbusters.
The exhibition covers two floors, 15,000 square feet and several open galleries inside The Franklin Institute. The rooms are laid out chronologically, providing guests with an immersive visual history of Marvel and its impact on pop culture since its first publication hit magazine stands in 1939.
The Marvel story is told through 300 artifacts, colorful visual graphics, informative wall placards, interactive computer displays and one five-minute film at the beginning of the exhibition.
Entire galleries are dedicated to some of the most popular characters and super-hero teams, such as Spider-Man, Fantastic Four, Black Panther and The Avengers.
Visitors take selfies with life-size versions of characters like The Incredible Hulk, Spider-Man and The Thing. Three digital workshop studios give fans the chance to explore the real world of comic-book production and learn about some of the illustrators behind the heroes, including Stan Lee, Jack Kirby and Steve Ditko.
Admission for the exhibition between 9:30 a.m. and 5 p.m. is $35 for adults and $31 for youth aged 3-11. That includes general admission to The Franklin Institute.
If you suffer from herpetophobia or ophidiophobia, then you better avoid of the exposition hall in Oaks this weekend or be prepared to suffer the consequences.
Herpetophobia is the scientific name for "the fear of reptiles" while ophidiophobia means "the fear of snakes." On April 20, the Greater Philadelphia Expo Center (100 Station Road, Oaks, 610-529-3614, www.northernberksreptileshow.com) will host the East Coast Reptile Super Expo featuring hundreds of live snakes and reptiles.
The East Coast Reptile Super Expo, which is always a well-attended event, will run from 9 a.m.-4:30 p.m. this Saturday. Tickets are $10 with children (under five) admitted free.
Many people think snakes and lizards are interesting creatures and maybe even fun pets to own. If you fall into this category, you should check out the show on Saturday. A wide array of reptiles will be on display as part of the popular exhibition, which is an annual event that is closing in on its silver anniversary.
One of the show's main attractions is a sales exhibit area featuring a large number of vendors with live reptiles, amphibians and arachnids as well as food items, supplies, books, cages, and related accessories.
Some of the featured vendors are AZO Reptiles, Rose's Reptiles, Darin's Toybox, Blake's Exotic Reptiles, Dower Reptiles & Rodents, Reptile Kingdom, DHA Pythons, Gecko Haven, Hunger Reptiles, Jungle Emporium, Delaware Turtle, Just Lizards, Outback Reptiles, RKZ Rodents. Monstar Reptiles, Turtle to Turtle, and Delaware Valley Herpetarium.
This is the time of year when outdoor activities begin to fill the event schedule.
The Morris Arboretum (100 East Northwestern Avenue, Philadelphia, 215-247-5777, http://www.business-services.upenn.edu/arboretum/index.shtml) is hosting "Cherry Blossom Days" on April 20  from 10 a.m.-3:30 p.m. each day.
In the early 20th century, John and Lydia Morris (founders of Morris Arboretum) established one of the finest collections of Japanese plants and gardens in the region. Visitors cab commemorate this heritage and experience the beautiful blooms of Morris Arboretum's cherry tree collection during Cherry Blossom Days.
The KyoDaiko Drummers will perform both days at 10:30 a.m. and noon at the HaHa Wall and there will be a "Traditional Japanese Tea Demonstration" on April 13 at 1 p.m. in Oak Allée Plaza.
Tours on both Saturdays will include "Cherry Walk" at 11:15 a.m. and "Japanese Garden Elements" at 2 p.m. – each departing from the Garden Railway Entrance.
All events are included with gardens admission — Adults: $20; Seniors (65+ years), $18; Youth (3-17 years), $10; and Children under 3, free.
Longwood Gardens (Route 1, Kennett Square, 610-388-1000, www.longwoodgardens.org) is presenting a special celebration of spring.
At "Spring Blooms," which is running through May 5, visitors can enjoy hundreds of lush acres featuring burgeoning gardens of daffodils, tulips, magnolias, azaleas, flowering cherries and more than 240,000 flowering bulbs.
This a great time to explore all of Longwood's 1,100 acres. As colorful spring blooms make their entrance, Longwood radiates with renewal and growth.
Early spring bulbs like glory-of-the-snow, winter-aconite, and crocus first herald the season's arrival, with gorgeous tulips, wisteria, and flowering trees deepening our lush spring tapestry of color, fragrance, and warmth.
In the indoor part of "Spring Blooms," lilies, delphiniums, hydrangeas and other spring blossoms fill the conservatory with color. Also featured are Longwood's grand treehouses, whimsical Topiary Garden, and colorful Idea Garden.
Knowledge also blooms this spring as Longwood focuses on the many learning opportunities the site offers. No matter your age, interest, or skill, Longwood has exciting education programs, as well as walks and talks with our horticulturists, educators, and students.
Admission to Longwood Gardens is $23 for adults, $20 for seniors and $12 for students.
Winterthur Museum, Garden & Library (Route 52 just south of the Pennsylvania state line, Wilmington, Delaware, 800-448-3883, http://www.winterthur.org) has just opened another blockbuster exhibit.
Now through January 5, 2020, Winterthur is presenting "Costuming THE CROWN." The exhibition is the first global comprehensive exhibition of costumes from the first two seasons of the hit Netflix show.
A special event this weekend will be "Follies Lecture: Learning to See and Explore at Stowe" on April 20 at 1 p.m. in Copeland Lecture Hall.
Matt Rader, executive director of the Pennsylvania Horticultural Society, will discuss his experiences learning to see the landscape as a young man at Stowe, the Capability Brown-designed landscape garden in Buckinghamshire, England.
Outside at Winterthur, daffodils are having their time in the sun. Visitors to the scenic site can celebrate the beauty of the daffodil, enjoy Winterthur's amazing daffodil display, and see the Follies garden exhibition.
Henry Francis du Pont used his collector's eye in assembling his collection of hundreds of heirloom daffodil bulbs arranged in cloud-like drifts on Sycamore Hill. The day's events will include tours, kids' crafts, and a daffodil show.
Still, the main event will be "Costuming THE CROWN."
From the dazzling gold of Queen Elizabeth's coronation robe to the simple sophistication of Princess Margaret's wedding dress, "Costuming THE CROWN" features 40 iconic costumes from the beloved Emmy® and Golden Globe award-winning drama "The Crown." The Netflix Original series, produced by Left Bank Pictures in association with Sony Pictures Television, is a dramatized history of Queen Elizabeth II's early reign – an era when the fragile social order established after the Second World War broke apart.
Beginning with spectacle and pageantry, "Costuming THE CROWN," reveals everything from the majesty of royal crowns and tiaras to the private outfits worn by the royal family behind the palace doors.
Winterthur, which is known for its impressive collection of American decorative arts, naturalistic gardens, and research library for the study of American art and material culture, offers a variety of tours, exhibitions, programs, and activities throughout the year.
General admission includes a tour of some of the most notable spaces in the 175-room house as well as access to the Winterthur Garden and Galleries, special exhibitions, a narrated tram tour (weather permitting), the Campbell Collection of Soup Tureens, and the Enchanted Woods children's garden.
Admission fees are $20 for adults, $18 for students and seniors, and $6 for ages 2–11. Museum hours are 10 a.m-5 p.m. Tuesday through Sunday.
Daffodils will also be celebrated at the Delaware Valley Regional Daffodil Show which will be held on April 20 and 21 at Jenkins Arboretum & Gardens (631 Berwyn Baptist Road, Devon, jenkinsarboretum.org).
The Annual Delaware Valley Regional Daffodil Show, approved by The American Daffodil Society, will be held in the Sweetman Lecture Room in the John J. Willaman Education Center.
For gardening fans who love daffodils, this is an opportunity to see many cultivars available in the marketplace. Visitors will be able to learn more about the 13 different daffodil divisions as well as daffodil culture, resistance to pests in the garden, and naturalizing.
The show will also feature a daffodil-centric educational exhibit. Members of DVDS will be available to help answer any questions you may have about growing daffodils.
Show hours are 1:30 p.m.-4 p.m. and admission is free.
This weekend, it's time for the annual staging of Clover Market's annual Dig into Spring Festival at terrain (914 Baltimore Pike, Glen Mills,www.theclovermarket.com).
The well-attended spring ritual will feature more than 90 vendors who will be setting up shop in Glen Mills to sell handmade jewelry, vintage clothing, original art, intricate ceramics, high-quality antiques and more.
The one-day-only event will be held on April 20 from 11 a.m.-5 p.m.
It's also time once again for National Park Week — a time to explore amazing places and discover stories of history and culture. Nation Park Week will run from April 20-28.
To kick off National Park Week, all entrance fees are waived on Saturday, April 20
Parks, programs, and partners nationwide invite people everywhere to explore stories, experiences, and sites that brighten the National Park System and public lands. Special attractions for National Park Week include a "A Fee Free Day" (April 20), "National Junior Ranger Day" (April 20) and "Volunteer Day" (April 21).
On Junior Ranger Day kids and their families can participate in a variety of hands-on activities, games, and art projects to learn more about Valley Forge's historically significant and outstanding natural and culture resources.
Programs will be ongoing from 10 a.m. until 2 p.m. at the Visitor Center and Muhlenberg Brigade Huts (Encampment Tour stop #2). Programming will include Join the Continental Army sessions at noon, games and tabletop activities to learn about the park's wildlife, 18th-century medicine programs, and design your own National Park Service Arrowhead.
Programs will take place throughout the park. New Junior Rangers can return to the Visitor Center to take the Junior Ranger Oath and receive their official Junior Ranger Badge.
On April 28, Valley Forge National Historic Park will host the Valley Forge Revolutionary 5-Mile Run with activities from 8 a.m.-noon.
The 12th annual USATF sanctioned race is the only race that directly supports Valley Forge National Park. The event also includes a 3-mile walk and 1.776 km youth fun run.
Other nearby National Parks are Independence National Park in Philadelphia, First State National Park in Delaware and Hopewell Furnace National Park, which is located in Elverson.
From April 23-27, the Bethel Fire Company is holding its annual Carnival from 6-10 p.m. each night at the firehouse (3737 Foulk Road, Boothwyn, www.bethelfire.com).
Visitors can enjoy carnival rides, festival food and "carny" games. Proceeds benefit Bethel's all-volunteer fire department.
Ride all night wristbands can be purchased each evening for $25 at the ticket booths.