To the Editor,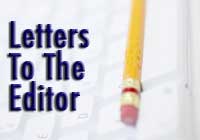 When you spend decades in the same community, you realize who your friends are.
Not the friends in your social circle. The friends whose work makes your community work.
There is a group of real 'Stars' – in every community – hundreds of them across the County. They're the elected and appointed officials who guide land use in every Township and Borough, backed up by dedicated professionals.
These 'Stars' aren't in it for the money – the majority of them are volunteers. And they sure aren't in it for the glory – it's a tough job they do, mostly unseen. At Chester County 2020, we call them The Citizen Planners.
Think about it!
If every tabloid celebrity vanished overnight, would anyone even notice? But if we didn't have our Citizen Planners, so much of what we need and what we take for granted here in Chester County would stop dead in its tracks.
Remember, land use isn't just about building permits. Land use is about transportation, public health and safety, and the financial stability of the place we call Home.
During Chester County 2020's annual reception on April 25 this year's Stars, David Ward and Sarah Peck, will be honored for their decades of work making the County a better place to live. Let's all attend to recognize their important contributions to our community. For information and to register, go to www.CC202.org.
John B. "Jock" Hannum, Jr.
Chairman
Chester County 2020