By Denny Dyroff, Entertainment Editor, The Times
Longwood Gardens (Route 1, Kennett Square, 610-388-1000, www.longwoodgardens.org) is a living example of the old saying that "when one door closes, another door opens."
After another multi-week successful run in 2019, Longwood's "Orchid Extravagaza" closed last weekend.
This weekend marks the opening of Longwood Gardens' next major attraction – "Spring Blooms."
During "Spring Blooms," which opens on March 30 and is running through May 5, visitors can enjoy hundreds of lush acres featuring burgeoning gardens of daffodils, tulips, magnolias, azaleas, flowering cherries and more than 240,000 flowering bulbs.
There isn't a more beautiful season to explore every inch of Longwood's 1,100 acres. As colorful spring blooms make their entrance, Longwood radiates with renewal and growth.
Early spring bulbs like glory-of-the-snow, winter-aconite, and crocus first herald the season's arrival, with gorgeous tulips, wisteria, and flowering trees deepening our lush spring tapestry of color, fragrance, and warmth.
In the indoor part of "Spring Blooms," lilies, delphiniums, hydrangeas and other spring blossoms fill the conservatory with color. Also featured are Longwood's grand treehouses, whimsical Topiary Garden, and colorful Idea Garden.
Knowledge also blooms this spring as Longwood focuses on the many learning opportunities the site offers. No matter your age, interest, or skill, Longwood has exciting education programs, as well as walks and talks with our horticulturists, educators, and students.
Admission to Longwood Gardens is $23 for adults, $20 for seniors and $12 for students.
Another spectacular area garden attraction just opened for its 2019 season.
March 27 marked the opening date for Chanticleer (786 Church Street, Wayne, www.chanticleergarden.org).
The Chanticleer estate dates from the early 20th-century, when land along the Main Line of the Pennsylvania Railroad was developed for summer homes to escape the heat of Philadelphia. Adolph Rosengarten, Sr., and his wife Christine chose the Wayne-St. Davids area to build their country retreat. The family's pharmaceutical firm would become part of Merck & Company in the 1920s.
The Rosengartens hired architect and former classmate Charles L. Borie to design the house, which was completed in 1913. Landscape architect Thomas Sears designed the terraces as extensions of the house. A 1924 addition converted the summer home into a year-round residence and the family moved here permanently.
Rosengarten's humor is evident in naming his home after the estate "Chanticlere" in Thackeray's 1855 novel "The Newcomes."
Adolph and Christine gave their two children homes as wedding presents. They purchased a neighboring property for son Adolph, Jr. and his bride Janet Newlin in 1933. It is now the site of the Ruin. Daughter Emily's house, located at today's visitor entrance, was built for her in 1935. It is presently used for offices and classrooms.
Adolph, Jr., bought his sister's portion of the estate following her death in the 1980s. He didn't move into the main house but used it for entertaining and kept it as it was when the family lived there. The house is open for tours by reservation.
Adolph, Jr., left the entire property for the enjoyment and education of the public following his death in 1990. A nine-member Board of Directors, six of whom are Rosengarten relatives, oversees The Chanticleer Foundation. The garden opened to the public in 1993. There are 20 full-time staff, of whom two manage facilities and 14 are gardeners and groundskeepers
The garden has evolved greatly since the death of the owner in 1990. As the home of the Rosengartens, Chanticleer was beautiful and green with impressive trees and lawns. Most of the floral and garden development you see today has occurred since 1990 — designed by Chanticleer staff and consultants.

There are seven horticulturists, each responsible for the design, planting, and maintenance of an area. The areas are continually evolving, each with its own feel, yet joined together as one complete unit. The Teacup Garden and Chanticleer Terraces feature seasonal plants and bold-textured tropical and subtropical plants. These areas change greatly from year to year. Non-hardy plants overwinter in greenhouses and basements.

The Tennis Court, Ruin, Gravel Garden, and Pond Garden focus on hardy perennials, both woody and herbaceous. The Tennis Court builds on the idea of foliar display introduced in the Teacup. The Ruin is a folly, built on the foundation of Adolph Rosengarten, Jr.'s home. It is meant to look as if the house fell into disrepair. The Gravel Garden is hot and dry, a touch of the Mediterranean in Pennsylvania. The Pond area is exuberantly floriferous.
Asian Woods and Bell's Woodland are shady areas. The former features natives of China, Korea, and Japan; the latter, plants of eastern North America. The Serpentine celebrates the beauty of agricultural crops. The cut flower and vegetable gardens produce flowers for arrangements and food for the table.
Admission to Chanticleer is $10  for adults and free for pre-teen children (12 years and under).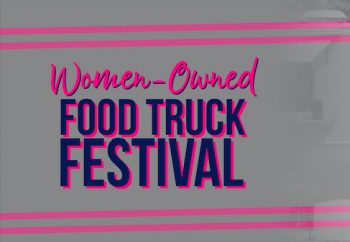 On March 30, Chaddsford Winery (632 Baltimore Pike, Chadds Ford, 610-388-6221, www.chaddsford.com) will host its "Women-Owned Food Truck Festival.
The event, which runs from 11 a.m.-7 p.m. on March 30 and 11 a.m.6 p.m. on March 31, has its focus on the love of wine, food, and women entrepreneurs.
An all-star lineup of exclusively women-owned food trucks will be dishing out visitors' your favorite street foods all weekend long.
And, of course, there will be wine — plenty of wine.  Visitors can choose from a variety of unique experiences and get to know the winery's award-winning portfolio. Featured activities include "Traditional Wine Tasting," "Wine by the glass," "Wine by the bottle" and tastings of Pennsylvania-made craft beers, seasonal wine cocktails, and Chaddsford Winery's exclusive Herman's Coffee cold-brew blend.
The food truck line-up includes I Don't Give a Fork, Nude Foods, Natalie's Fine Foods, The Sweetest Rose Cupcake, Gotta Lotta Gelata, Serena SoulFoods, Mama Mia, The Wandering Chef, Gettapizzathis, and On The Roll.
There will be live music both days with Saturday: Nick Trill and the Thrillseekers on Saturday from 2-5 p.m. and Phase 2 on Sunday from 1-4 p.m.
This event will be held rain or shine. Admission is free and all wine and food purchases are pay-as-you-go. Children and people under the age of 21 are welcome on the property when accompanied by an adult. No outside alcohol permitted.
The trout fishing season opens at 8 a.m. on March 30 for all anglers in the 18 southeastern regional counties – including Berks, Bucks, Chester, Delaware, Lancaster, Lehigh, Montgomery, Philadelphia, and York.
From March 30 through Labor Day, anglers may keep five trout — each at least seven inches long, per day.
Newlin Grist Mill (219 South Cheyney Road, Glen Mills, 610-459-2359, www.newlingristmill.org) will celebrate "Trout Fishing Opening Day" from 10 a.m.-4 p.m. on March 30.
The site has stocked its three ponds with trout and is ready for the arrival of the anglers.
On Saturday, the historic site will also be presenting a program called "Brewing Up History" from 10 a.m.-3 p.m.
Using grain ground in the water-powered 1704 Grist Mill and reproduction 18th-century-style equipment, Newlin Grist Mill staff will work with Twin Lakes Brewing and food historian Marc Meltonville to produce an authentic English ale.
Circuses – the ones held with the traditional three rings – usually arrive in this area during the summer months.
If you're a circus fan and you're already longing for a visit to the circus to see wild animals, jugglers, clowns and all the things brought by the circus, you're in luck.
You don't have to wait until summer arrives.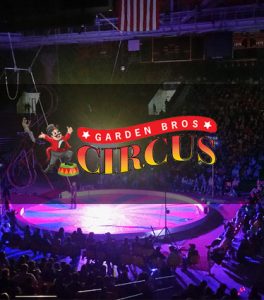 On March 30 and 31, the Garden Bros Circus will visit the area for a five-performance run at Cure Insurance Arena (81 Hamilton Avenue, Trenton, New Jersey,www.gardenbroscircus.com).
The 2019 tour features an all-new Garden Bros Circus show.
This year's production is packed with breathtaking special effects, concert style lighting and three rings filled with excitement, laughter and memories that families will cherish.
The circus has brought the very best performers from 22 countries to make a cast of more than 60 performers. Garden Bros Circus presents a fast-paced 90-minute show in a theatrical European three-ring setting.
The list of performances includes the Human Pyramid, elephants, daring aerial artists, six motorcycles in the Sphere of Fear, the largest and smallest horses on earth, Chinese acrobats, death-defying trapeze, contortionists, clowns, and jugglers.
Performance times are 1:30, 4:30 and 7:30 on Saturday and 1 and 4 p.m. on Sunday. Ticket prices are $31 for adults and $13 for children (ages 3-13).
If you're looking to physically challenge yourself this weekend, there's an event in Philly waiting for your participation – the 12th Annual Philadelphia "Fight for Air Climb."
The race is scheduled for March 30 at 7:30 a.m. at Three Logan Square (1717 Arch Street, Philadelphia, http://action.lung.org, 610-941-9595).
Standing 739 Feet, Three Logan Square is one of Philadelphia's landmark skyscrapers. The 57-story red granite tower is located in the heart of Philadelphia's Central Business District and boasts a significant skyline presence.
"Fight for Air Climb" participants will race up 50 of the 57 floors. When they finish the uphill run over 1,088 steps, they will experience what it is like to live with lung disease. "Century Climbers" are even bold enough to take on the stair climb twice!
Participation in the event will raise lifesaving funds to provide education, research and advocacy to our community.
Participants are required to pay a registration fee and raise a minimum of $100. If you can't climb but want to participate, you can register as a virtual climber.
Money raised at the Climb allows the American Lung Association to fund lung research, programs for lung disease for adults and children, tobacco prevention and cessation programs, advocate for clean and healthy air (indoors and outdoors), and more.
After the climb, friends, family, participants and sponsors are invited to the City Tap House (3925 Walnut Street) for awards and celebration. Participants will receive complimentary food and drink specials.
On March 30 and 31 the Delaware Valley Paleontological Society and the Philadelphia Mineralogical Society is presenting its "39th Annual Philadelphia Mineral Treasures and Fossil Fair" show and sale at the LuLu Shriners Temple (5140 Butler Pike, Plymouth Meeting, 610-828-9050, www.dvps.org).
The event will feature exhibits of outstanding specimens from society members' personal collections. The event will also offer a variety of learning activities including a fossil dig for children, displays of local and regional finds and a mineral identification table.
Other special attractions include a fluorescent minerals room, lapidary and jewelry displays, educational materials, door prizes and a food and beverage concession.
Additionally, there will be a sales area featuring more than 30 dealers from around the country. These dealers will be selling fossils, minerals, crystals and jewelry from all over the world, along with books, decorative items and other merchandise.
This year's talks feature David Bohaska and Ned Gilmore.
On Saturday, Bohaska will talk about "Collecting Fossils Along the Calvert Cliffs, MD". Bohaska is Museum Specialist in the Department of Paleobiology at the Smithsonian Institution. On Sunday, Gilmore will talk about "Great Fossil Discoveries Around the Philadelphia Region". Gilmore is Collections Manager of Vertebrate Zoology at The Academy of Natural Sciences of Drexel University
The Fair will run from 10 a.m.-5 p.m. on Saturday and 10 a.m.-4 p.m. on Sunday. Tickets are $5 for adults and $1 for children (under 12).
The Morris Arboretum (100 East Northwestern Avenue, Philadelphia, 215-247-5777, http://www.business-services.upenn.edu/arboretum/index.shtml) will celebrate "Opening Day of the Patrick Dougherty Installation" on March 30 from 10 a.m.-4 p.m.
Visitors to the Arboretum on Saturday will be among the first to view artist Dougherty's  newest stickworks created specifically for the Arboretum's Sculpture Garden. At 11a.m., Irish bagpipers will perform at the sculpture site.
Back by popular demand, renowned artist Patrick Dougherty will be returning to the Morris Arboretum for his third visit as an artist-in-residence from March 12-29, to create one of his signature stickwork sculptures. Dougherty's first exhibit for the Arboretum, "Summer Palace," debuted in 2009, followed by "Waltz in the Woods" in 2015. Once his sculptures are erected, they remain in the garden for approximately one to two years, or as long as they last in the natural elements.
Dougherty's new sculpture will be built in the Madeleine K. Butcher Sculpture Garden, which has perfect site lines to be seen from many points of the garden – such as the Wisteria Walk below the Rose Garden and the path along the English Park. This upcoming installation for Morris Arboretum is one of more than 200 pieces Dougherty has designed in public spaces worldwide.
Combining carpentry skills and his love of nature, Dougherty works with volunteers and staff members to create unique site-specific sculptures made solely from twigs, saplings, branches and sticks that take shape as he works. Inspired by the garden's surroundings, the name of each sculpture is not determined until after the design has been completed.
This weekend, the Delaware Children's Museum (550 Justison Street, Wilmington, Delaware, 302-654-230, delawarechildrensmuseum.org) is presenting a special event for children that is both fun and educational.
On March 30, the museum will host "Eggstravaganza" from 11 a.m.-4 p.m.
Visitors of all ages are invited to come to the museum to explore a variety of sciences all using the egg.
Some of the special activities include learning how to make eggs sink, float, grow, shrink, and spin, and testing one's balance with the egg and spoon challenge.
Tickets to visit the Delaware Children's Museum are $9 for general admission.
Another reason to take the short trip to Delaware this weekend is the Archmere Academy Mothers' Guild Garage Sale.
This sale, which will be held on March 30 from 8 a.m.-2 p.m. at Archmere Academy (3600 Philadelphia Pike, Claymont, Delaware, www.archmereacademy.com) is really the mother of all garage sales. It fills a large gymnasium and two auditoriums with thousand and thousands of top-quality items.
The Archmere Academy Garage Sale is a huge annual sale organized by the Mothers' Guild and Fathers' Club. The event has been held in March every year since 1973 with all the proceeds going right back into the classrooms and campus. Items for the sale are donated by the Archmere community throughout the year. Last year the Garage Sale netted over $50,000.
Visitors to the huge annual event at Joe Biden's alma mater (he was a standout football player and led the Auks to an undefeated season in his senior year) will be able to shop for housewares, electronics, kids' toys and baby gear, books, sports equipment, shoes, outdoor furniture, adult and kids' clothes and shoes, holiday decorations and lots more.
Items for sale include flat-screen TV's, ladies' handbags, adult and kids' bikes, jewelry (costume and genuine), garden equipment and tools, rugs, DVDs and video games, art work and handcrafted items.
As an added attraction, the "leftovers" from the sale are donated to numerous worthy charities including Habitat for Humanity ReStore, St. Patrick's Center, Delaware Humane Association and Goodwill of Southeast Pennsylvania.
There will also be a variety of hot and cold food items and home-baked goods for sale. Admission to the event is free.