By Denny Dyroff, Entertainment Editor, The Times
One of the best things about February is Valentine's Day and one of the best things about Valentine's Day is chocolate.
Valentine's Day is just a few days away and wine-loving chocoholics are celebrating – all month.
The "Wine and Chocolate Pairings" at Penns Wood Winery (124 Beaver Valley Road, Chadds Ford, 610-459-0808, http://www.pennswoodsevents.com) will be held every Saturday and Sunday in February from 11 a.m.-5 p.m.  and Valentine's Day (February 14) from 1-7 p.m.
In addition to its regular tastings, the winery is offering special tastings to celebrate February because February is the month of wine, chocolate, romance and fun.
Penns Wood is adding new and exciting items to its wine and chocolate pairings this year featuring four of its wines and one beer selection carefully paired with local chocolate treats.
Some of the featured wines will be Chardonnay Reserve, Chambourcin, Traminett and Penns Woods Gruner Veltliner.
Tickets cost $25 per person in advance and reservations are required. Cancellations must be made within 72 hours or ticket holders will be charged the full amount of the tasting. Reservations are made and kept on the hour.
The Chaddsford Winery (632 Baltimore Pike, Chadds Ford, 610-388-6221, http://www.chaddsford.com) will host Wine & Chocolate Pairings every Saturday and Sunday in February from 1-5 p.m. and Valentine's Day (February 14) from noon-7 p.m.
The event will feature a walking wine-and-chocolate tour of Chaddsford Winery. Visitors can explore several areas of the historic property as they visit five stations featuring artisan chocolates carefully paired with the winery's award-winning wines.
The "Wine & Chocolate Pairing" line-up, which features gourmet chocolates by Éclat Chocolate and Gemelli Gelato, includes Passion Fruit Chocolate with 2017 Presage, Star Anise Chocolate with 2016 Artisan Series Traminette, Aleppo Chili Chocolate with Sunset Blush, 73% Dark Chocolate with The Red Standard and Gemelli's Single-Origin Dark Chocolate Gelato infused with Chaddsford Red.
Tickets are $25 per person.
Kreuz Creek Vineyards (553 South Guernsey Road, West Grove, 610-869-4412, www.kreutzcreekvineyards.com) will present "Valentine in the Vineyard" on February 16.
On this special Saturday, visitors can enjoy chocolate fondue made with Bevan's dark chocolate and the winery's Ruby "K" Port. There will be live music performances from 2-5 p.m.
"Valentine in the Vineyard" is a sweet event for sweethearts made even sweeter by free admission.
Black Walnut Winery (3000 Lincoln Highway, Sadsburyville, 610-857-5566, www.blackwalnutwinery.com)  will have "February Wine and Chocolate Pairings" on February 9, 10, 16, 17, 23 and 24.
The special days will feature a pairing of five of Black Walnut's wines with gourmet chocolates from Bridge Street Chocolates of Phoenixville. Wine and Chocolate pairings will take place at the top of hour at 1, 2, 3 and 4 p.m.
The sessions will also be held same dates and same times at the winery's location in Phoenixville at 260 Bridge Street.
Cost is $25 per person and includes a Black Walnut logo wine glass. Guests can choose to upgrade their pairing to include a Port tasting as well (two port style wines) for $30 per person.
On February 14, Galer Estate Vineyard & Winery (700 Folly Hill Rd., Kennett Square, www.galerestate.com) will host a special "Valentine's Day Wine Dinner."
The evening includes a romantic dinner for two at Galer Estate Vineyard and Winery featuring gourmet food. Each course will be paired with Galer Estate wines — including an exclusive tasting of the Double Gold Cabernet Franc.
There will be one seating at 7 p.m. in the Red Lion Tasting Room with tickets priced at $125 per person.
The menu features Miniature Artisan Cheese Plate, Baby Crabcake Hors d'oeuvre, Lemon-Chive Remoulade Honey Cornbread paired with Sparkling Chardonnay; Petite Arugula Salad, Apples, Cheddar & Maple Vinaigrette paired with Grüner Veltliner; Braised Short Rib with Kennett Mushroom Sauce and Rosemary Roasted Potatoes paired with Cabernet Franc; Chocolate Glazed Crème Brûlée Cream Puffs & Raspberry Rose Macarons paired with Huntress Red.
A great way for chocoholics to satisfy their chocolate cravings is to take a trip to Hershey during the month of February. This month, it's time for "Chocolate-Covered February in Hershey" (various locations around Hershey, 800-HERSHEY, www.chocolatecoveredfebruary.com).
It is only natural that Hershey, the town that bills itself as "The Sweetest Place on Earth," hosts a month-long celebration in honor of all things chocolate. Hershey has decadent chocolate events planned throughout the month of February.
This weekend, visitors to the Hershey Store can try their hand at making their own heart-shaped milk chocolate confections and hand-made truffles. Other activities are a "Chocolate Tea" at the Hotel Hershey and a "Chocolate and Spirits Pairing Class & Chef Demonstration" at the Hershey Lodge.
The "Hersheypark Chocolate Parade" will be held at the amusement park every Saturday and Sunday in February beginning at 2:30 p.m. each day. There will also be an "Interactive Story Time & Hot Cocoa" session at 1 p.m. and again at 3 p.m. at Hersheypark every Saturday and Sunday in February.
Other activities throughout the month include "Chef Demonstrations" at the Hotel Hershey, "Hershey's Chocolate Dessert Journey" at Hershey's Chocolate World, "Hershey's Character Breakfast" at Hershey Lodge, "Wild Treats" at ZooAmerica, and "Old Chocolate Balsamic Tastings" at the Hotel Hershey.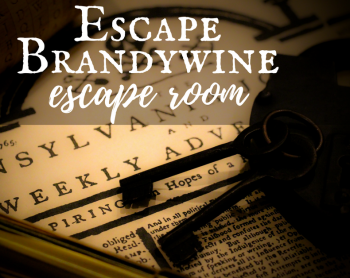 On February 2, the Chadds Ford Historical Society will host its "Escape Brandywine" escape room at its Barn Visitors Center (1736 Creek Road, Chadds Ford, 610-388-7376,www.chaddsfordhistory.org).
"Escape Brandywine" is an escape room experience set inside the John Chads House (c.1725). This unique program occurs inside an authentic historical house with a Revolutionary War mission.
"Escape Brandywine" places participants into roles of spies on the eve of the Battle of Brandywine and charges them with finding General Howe's battle plans that have been hidden inside the house for safe keeping. Using real 18th century spy techniques, codes and cyphers, players have 60 minutes to solve puzzles that lead to the plans and an escape to deliver them to George Washington.
The event will have three time slots – 10 a.m., noon and 2 p.m. — or by appointment for groups of 8-12.
Video link for "Escape Brandywine" — https://youtu.be/968Jr_pWMBI.
Admission is $28 per person.
Chester County hosts a huge number of special events every year and the annual schedule is always filled with art shows, festivals and equestrian events.
One of the most popular art shows each year is Malvern Retreat House's Art Show (McShain-Horstmann Family Life Center, 315 South Warren Avenue, Malvern, 610-644-0400, www.MalvernRetreat.com).
While many shows are just weekend events, Malvern Retreat House's Art Show 2019 spans a full five days — from January 30-February 3. The ambitious show will have more than 500 original works of art by more than 100 professional artists. The special focus room theme this year is "Water."
Participating Chester County artists are Terry Kramzer (Kennett Square), Vidya Shyamsundar (Downingtown), Mary Ann Weselak (Unionville), Paula Mintzer (Malvern), Sandra Severson (Honey Brook), Diane Cannon (West Chester), Wendy McClatchy (Malvern), Maria de los Morales (Paoli), Gary Altoonian (West Chester), Steven Schaefer (West Chester), Fiona Katarina (Phoenixville), Angela Colasanti (Uwchland), Nell Hazinski (Charlestown), Jeanne Marston (Exton), Linda Beisty (Malvern), and Victor Mordasov (West Chester).
The list of county artists also includes Ginny Morton (Chester Springs), Lisa Lynn (Malvern), Gregory Teter (West Chester), Claire Saponaro (Phoenixville), Kathryn Deaville (West Chester), Scott Foster (Downingtown), Teddi Silver (Landenburg), Donald Firth (Berwyn), Robert Siliani (West Chester), Sue Ciccone (West Chester), Eileen Gallagher (Kimberton), Jean Yoder (West Chester), Alecia Miller (Phoenixville), and Luis Morales (West Chester).
Some of this year's other participants are Laura Acton, Katherine Cheetham, Annette Alessi, Matiko Mamaladze, Cynthia Underhill, Helena VanEmmerik-Finn, John White, Maria Wolfington Jones, Donald Jost, Rhoda Kahler, Jack Paolini, Rinal Parikh, Alina Potapenko, Pete Quarracino, Piera Raffaele, Giovanni Arcamone, Gwenn Knapp, Lisa Lebofsky, JaFang Lu, Sandra Malamed, Richard Bollinger and Ofrat Gilady-Sten
Offering visitors a respite from winter each year in February and March, Longwood Gardens (Route 1, Kennett Square, 610-388-1000, www.longwoodgardens.org) celebrates the one of the world's most popular plants – the orchid.
At the beginning of every year, Longwood Gardens turns its focus to the ultra-popular plant during "Orchid Extravaganza" — an annual event that is running through March 24.
The celebration of the orchid species features thousands of orchid blooms along with a variety of displays and special exhibits throughout its four-acre conservatory. "Orchid Extravaganza" will also feature stunning displays of orchids in planting beds, containers and innovative exhibits.
The largest family of flowering plants in the world is the orchid — a flower that is acclaimed as one of the most beautiful, delicate and graceful flowers in the world. The Royal Botanical Gardens of Kew list over 20,000 accepted species with about 800 new species added each year. Additionally, horticulturists have more than 100,000 hybrids and cultivars.
The celebration of the orchid species features thousands of orchid blooms along with a variety of displays and special exhibits throughout its four-acre conservatory. "Orchid Extravaganza" will also feature stunning displays of orchids in planting beds, containers and innovative exhibits.
As one of the first plant collections at Longwood, orchids have held a place of distinction since 1922. The site's talented horticulturists celebrate the beauty and variety of orchids with an artful display that includes a towering 12-foot-tall archway, a spectacular orchid curtain, and hundreds of vibrant Vanda orchids adorning the Silver Garden.
Approximately 5,000 colorful orchids hang from baskets, create inspiring arrangements and adorn unique forms throughout "Orchid Extravaganza." Those who visit the floral extravaganza in March will have the opportunity to see Longwood Gardens' rare sky-blue poppies in bloom in the Conservatory during Longwood's inaugural Winter Blues Festival.
Video link for Orchid Extravaganza — https://youtu.be/p-RHNIuf-Ts.
Admission to Longwood Gardens is $23 for adults, $20 for seniors and $12 for students.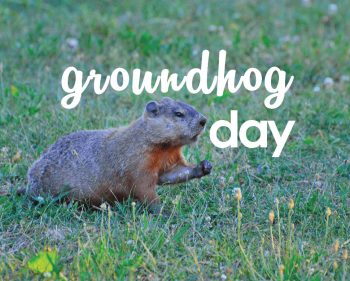 The Delaware Museum of Natural History (4840 Kennett Pike, Wilmington, Delaware, 302-658-9111, http://www.delmnh.org) is hosting a "Groundhog Day Celebration" on February 2 from 9:30 a.m.-12:30 p.m.
Visitors to the museum are invited to enjoy the morning in celebration of the groundhog. Participants can learn the facts, fiction and folklore about this popular ground-dwelling creature.
The event includes nature walks in the Museum's backyard in search of its resident groundhog, groundhog science, craft and activity stations, and live animal presentations (including a common relative of the groundhog).
The museum also has a new attraction. "Design Zone" just opened and is scheduled to run through May 6.
"Design Zone" is a highly interactive, hands-on exhibit where visitors explore creative concepts to learn the processes and tools needed to create a successful design. "Design Zone" is organized into three thematic zones, all highlighting the importance of science and mathematical thinking in areas critical to building creativity and innovation: art, music, and engineering.
Admission to the museum is $9 (ages 3-59), $8 for seniors (age 60 and older) and $3 for toddlers (ages one and two).
There will also be a "Groundhog Day Festival" on February 2 at the John Heinz National Wildlife Refuge (8601 Lindbergh Blvd., Philadelphia, https://www.fws.gov/refuge/John_Heinz/).
This free festival features family-friendly activities that include an early morning "Groundhog Hike" at 9 a.m. Live music, refreshments, games, crafts, and activities follow from 10 a.m.-1 p.m., including a super-size groundhog burrow for kids to explore. Throughout the day, three interactive presentations will feature beekeeping, live animals, and a Franklin Institute weather expert.
In other museum activity geared for youngsters, the Garden State Discovery Museum: (2040 Springdale Road, Cherry Hill, New Jersey, 856-424-1233, www.discoverymuseum.com) is presenting a special program called "Passport to Discovery" on selected weekends now through the end of March.
On February 2, the museum will present "Passport to Discovery: Africa."
The event, which is scheduled to run from noon-3 p.m., features the Universal African Dance and Drum Ensemble. The veteran entertainment troupe delivers a powerful and electrifying performance that includes song, dance, and drum.
Admission to the Garden State Discovery Museum is $14.95 for adults and children 12 months and over and $13.95 for seniors.
February is African American History Month and the National Constitution Center National Constitution Center (525 Arch Street, Independence Mall, Philadelphia, 215-409-6700,www.constitutioncenter.org) is honoring it with a number of special events and attractions that are running now through the end of February.
During the month of February, the National Constitution Center will pay tribute to the achievements and the courageous sacrifices made by African Americans throughout history as they strived to become recognized as an integral part of "We the People."
Activities at the Center will feature interactive programming designed for visitors of all ages. There will be artifacts highlighting important moments in African American history including a rare printing of the Emancipation Proclamation which was signed by President Abraham Lincoln.
The integral document is also featured in the "Decoding the Document: Emancipation Proclamation Document Workshop,"
Visitors can take a closer look at the museum's rare printing of the Emancipation Proclamation to learn more about its history, the history of the Civil War, and the background of the 13th, 14th, and 15th Amendments.
The "Breaking Barriers Show" looks at the lives of Thurgood Marshall, Bessie Coleman, Jackie Robinson, and other extraordinary African Americans throughout history to provide insight into the issues they faced and the rights they secured for all Americans.
On the "Self-Guided African American History Tour", visitors can tour the Center's main exhibition "The Story of We the People" and discover important moments in African American history through historical artifacts.
Some of the featured attractions on the tour are rare, signed copies of the Thirteenth Amendments and Emancipation Proclamation, President Obama inauguration artifacts, The American National Tree (featuring influential African Americans including Paul Robeson, Fannie Lou Hamer, Ward Connerly and Muhammad Ali) and an original printing of the Supreme Court's controversial Dred Scott decision.
As part of the museum's interactive daily programming in February, visitors can test their knowledge of African American history at the museum's "Giant Game Board." Children and families compete to see who can cross the finish line first.  Participants serve as game pieces as they roll the giant dice, answer questions and work their way across the board.
As an added attraction, the Center is offering a special "Winter Warm Up" on admission. Now through March 31, tickets are only $10 for adults and $7.50 for children.
If you're in the Old City area, consider visiting the city's National Park Service attractions just in case the POTUS shuts them down again in a few weeks
On February 3, the Greater Philadelphia Expo Center (100 Station Road, Oaks, http://www.eastcoastreptilesuperexpos.com/index.html) will host the East Coast Reptile Super Expo featuring hundreds of live snakes and reptiles.
The East Coast Reptile Super Expo, which is always a well-attended event, will run from 9 a.m.-4:30 p.m. this Saturday. Tickets are $10 with children (under five) admitted free.
Many people think snakes and lizards are interesting creatures and maybe even fun pets to own. If you fall into this category, you should check out the show on Saturday. A wide array of reptiles will be on display as part of the popular exhibition.
One of the show's main attractions is a sales exhibit area featuring a large number of vendors with live reptiles, amphibians and arachnids as well as food items, supplies, books, cages, and related accessories.
The roster of very diverse vendors includes AZO Reptiles, Rose's Reptiles, Livecargo Pets & Supplies, Dale's Bearded Dragons, Blake's Exotic Reptiles, Dower Reptiles & Rodents, Reptile Kingdom, DHA Pythons, Gecko Haven, Skins and Scales, Hunger Reptiles, Jungle Emporium, The Snake Pit, Delaware Turtle, Harris in Wonderland, Just Lizards and Outback Reptiles.
The list also includes RKZ Rodents. Monstar Reptiles, Turtle to Turtle, Delaware Valley Herpetarium, J-N-T Reptiles, Newville Dragons, PM Herps, Jay Jacoby Serpent Propagation, Black Jungle Terrarium Supply,AZO Reptiles, VSCV Ventures LLC, Dachiu Dragons, Tom Rogan Reptiles, Native Exotics and Jon & Wess Reptiles.
Other featured vendors will be Serpents Plus, Heath's Frog Farm, Corralus Creations, Rogue Reptiles LLC, Jason R Bartolett Captive Bred Reptiles, Fowler Reptiles, Dragon Fortress, Turtle Towns, Garden State Tortoise LLC, Reptile Addicts, Bob's Critters, Franken Chams, MCO Reptiles and Fins, Feathers, Paws & Claws.
Even if you have only a casual interest in cars, you'll find plenty to like at the Philadelphia International Auto Show. The 2019 edition of the popular show opens on February 2 and runs through February 10 at the Pennsylvania Convention Center (1101 Arch Street, Philadelphia, 610 279-5229, www.phillyautoshow.com).
The Philly Auto Show, which is one of the premier auto shows in the nation, continually grows and improves with new attractions every year. The 2019 show will be the biggest yet with more than 700 vehicles — and more than 40 brands — on display under one roof.
This year's 118th annual staging of the event features a 700,000-square foot display floor with a wide array of pre-production, production, exotic, classic, and concept cars. As one of the largest auto shows in the nation, the Philadelphia Auto Show annually welcomes approximately 250,000 attendees during its nine-day run.
The Philadelphia Auto Show is a showcase for the newest batch of models to capture the public's eye including Lamborghini Aventador, McLaren 570S Spider, Aston Martin DB 11, Karma Revero, Bentley Bentayga, and Maserati Quattroporte.
A popular second-year attraction is the Hollywood Rides display. It will feature many of the movie industry's most iconic automobiles including "Transformers" Bumblebee, "Back to the Future" DeLorean, "Scooby Doo" Mystery Machine and  Jesse's VW Jetta from "The Fast and the Furious."
The 2019 Philadelphia Auto Show hours are noon-10 p.m. on weekdays, 9 a.m.-10 p.m. on Saturdays, 9 a.m.-6 p.m. on February 3. Tickets are $14 for adults (age 13 and up), $11 for active military, $7 for seniors and children (ages 7-12). Children age 6 and younger do not require a ticket.
The Chinese (or Lunar) New Year has arrived. The Chinese zodiac is a rotating cycle of 12 years in which each year is represented by a specific animal and its characteristics — rat, ox, tiger, rabbit, dragon, snake, horse, sheep, monkey, rooster, dog and pig.
2019 is the "Year of the Pig" according to Chinese zodiac. The Pig occupies the last (12th) position in the Chinese Zodiac. You are a "Pig Chinese Zodiac native" if you are born in one of these years: 1935, 1947, 1959, 1971, 1983, 1995, 2007, 2019.
Pigs are diligent, compassionate, and generous. They have great concentration: once they set a goal, they will devote all their energy to achieving it. Though Pigs rarely seek help from others, they will not refuse to give others a hand. Pigs never suspect trickery, so they are easily fooled.
General speaking, Pigs are relatively calm when facing trouble. No matter how difficult the problems are Pigs encounter, they can handle things properly and carefully. They have a great sense of responsibility to finish what they are engaged in.
A pig represents luck, overall good fortune, wealth, honesty, general prosperity, symbolizing a hardworking, a peace-loving person, a truthful, generous, indulgent, patient, reliable, trusting, sincere, giving, sociable person with a large sense of humor and understanding.
According to the Chinese astrology, 2019 is a great year to make money, and a good year to invest. 2019 is going to be full of joy, a year of friendship and love for all the zodiac signs — an auspicious year because the Pig attracts success in all the spheres of life.
The Reading Terminal Market (5 North 12th Street, Philadelphia, www.readingterminalmarket.org) is celebrating the Year of the Pig with a Chinese New Year festival on February 2. It will be a day-long event featuring cooking demonstrations, live performances and discussions.
A special Lion Dance and other celebratory performances around the market are sprinkled in between exclusive cooking demonstrations by Sakura Mandarin Restaurant and Sang Kee Peking Duck.
The Philadelphia Suns will perform a Lion Dance around the Market to bring good luck and fortune. At 11 a.m., there will be a Chinese cultural performance in the center setting area featuring Chinese Dance Performances by Shero Dance Crew.
A calligrapher, children's art activities, and carts selling trinkets from Chinatown will be happening throughout the day. The event, which features free admission, runs from 9:30 a.m.-3 p.m.
On February 2, the Independence Seaport Museum (211 South Christopher Columbus Boulevard, Philadelphia, phillyseaport.org) will host a Lunar New Year celebration.
The program, which is scheduled to run from 11 a.m.-3 p.m., will focus on New Year traditions from China, Korea, Vietnam and Japan with colorful activities from around the world. Participants can create dragon puppets, which have been a tradition in Vietnam for generations. There will be a display of Japanese lucky cat figurines that will bring good fortune for the year to come.
Visitors can test their techniques in the Korean board game of Yut, build Chinese lanterns and bring in the New Year with a bang by crafting a Year of the Pig drum.
Cost to attend the event is included with museum admission — $17, general admission; $12, children (3-12), military (active & retired) and seniors (65 & over).
There will also be a Chinese New Year Celebration on February 2 at Elmwood Park Zoo (1661 Harding Boulevard, Norristown, www.elmwoodparkzoo.org) starting at noon.
The event will feature an educational program, crafts, live animal greetings featuring "animals of the zodiac" and the opportunity to try on a dragon mask.
The event is free to attend with zoo admission which is $10.95.
If your list of favorite pastimes includes working on small projects around the house and devoting time to home improvement, you should consider attending the Suburban Pennsylvania Spring Home Show this weekend.
The comprehensive handyman's event is running now through February 3 at the Lancaster County Convention Center (25 South Queen Street, Lancaster, https://www.lancasterhomeshow.com/)
The popular annual show features a large number of exhibits representing the home renovation and decorating industry. Showcased products and services include roofing, windows, flooring, decking, landscaping, spas, contractors, designers, water, swimming pools, doors, gutters security systems, cabinetry, entertainment systems, appliances, furniture, vacuums and more.
Tickets are $10 for adults and $3 for children (ages 6-12).